Edinburgh's Scotch Whisky Experience
The world's largest unopened private whisky collection.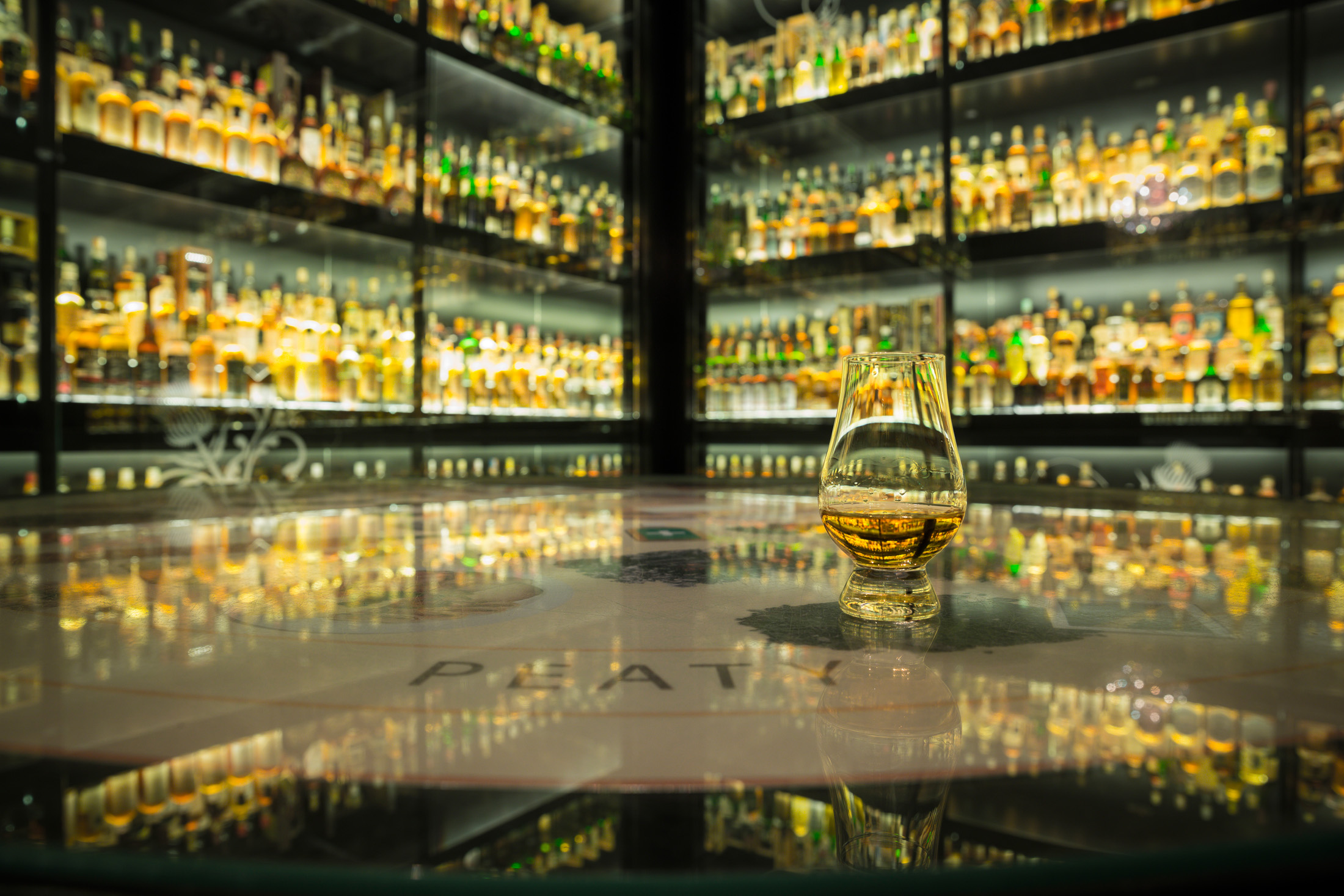 There are a few pilgrimages all appreciators of fine whisky should make in their time. A visit to a distillery nestled in the Scottish countryside is one; stopping in for a tipple at one of Europe's oldest bars is another. Also high on the whisky lover's bucket list should be a trip to Edinburgh's Scotch Whisky Experience—it is here that the world's largest unopened private collection awaits.
Locked away behind glass and neatly alphabetically organized from the rare Abbot's Choice to the even rarer York House, the collection of 3,384 bottles was carefully accumulated over 35 years by São Paulo–born whisky enthusiast Claive Vidiz, a founding member of the Brazilian Association of Whisky Collectors. Vidiz added to his private stash with flair, seeking out a range of rare vintages, well-preserved labels, and unusual bottlings. (Look for the chess set, the Scottie dog, or the golf bags on the shelves—all hold Scotch whisky.)
British distilling company Diageo purchased Vidiz's collection in 2006 and shipped it carefully to Edinburgh, essentially returning it to its homeland and making it available for public exploration in the heart of town, on the city's Royal Mile. Now known as the Diageo Claive Vidiz Whisky Collection, it is the pièce de résistance culminating each premium Scotch Whisky Experience tour. They begin with a rollercoaster "ride" through the whisky-making process; then a multi-sensory video presentation about the distilling regions of Scotland; and, finally, a guided tasting of regional single malts. It's a wildly informative and anticipatory build-up to the moment of reveal, when a walk-in vault is opened and the staggering collection lies beyond. Small private groups may even arrange a whisky-paired dinner surrounded by the priceless spirits—whisky nirvana, achieved.
_________
Never miss a story. Sign up for NUVO's weekly newsletter.