A Creative Guide to Ireland
Discovering the eastern Emerald Isle through its artisans.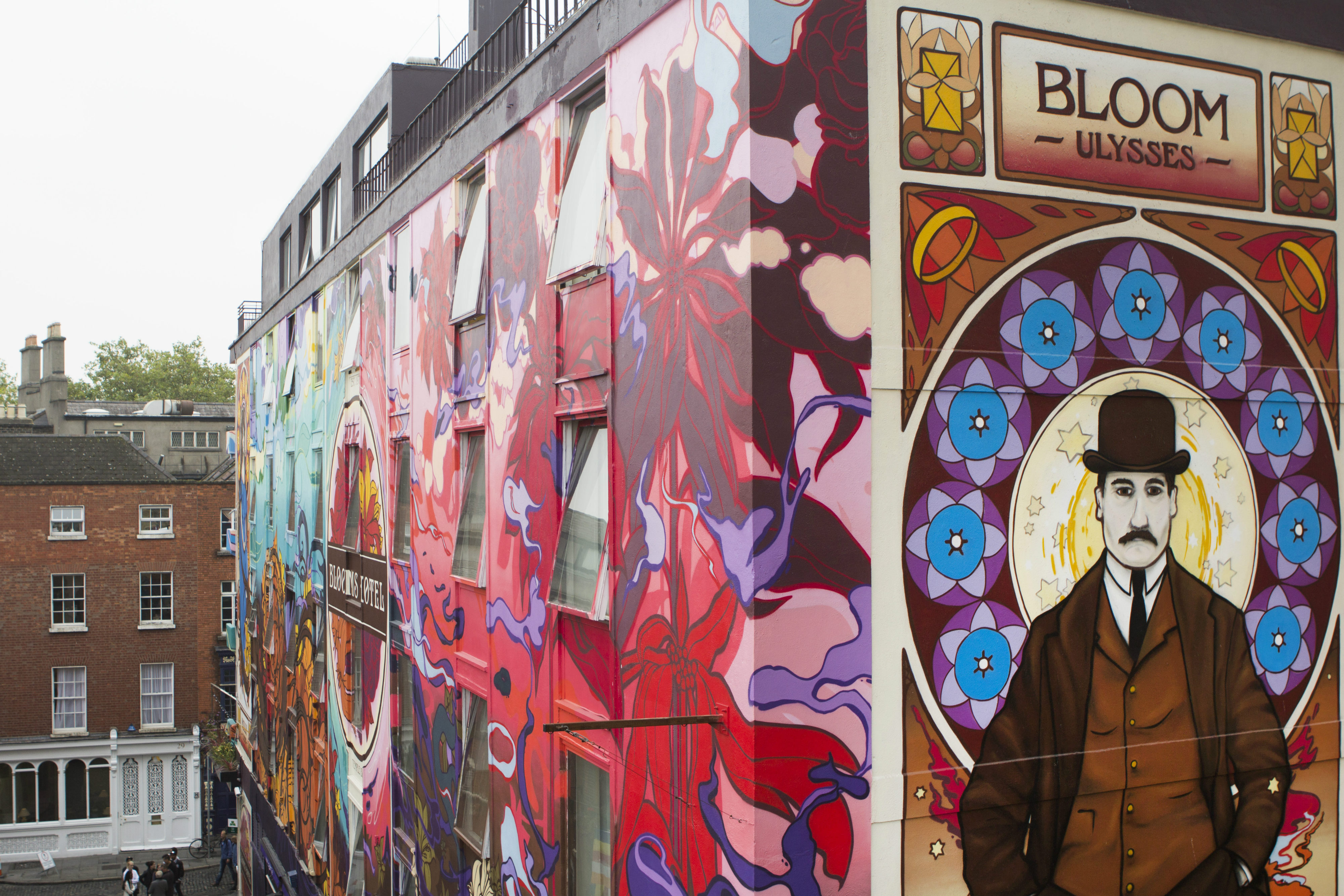 Oscar Wilde once wrote that "Art is the most intense mode of individualism that the world has known." His Irish homeland is proof: from modernist Eileen Gray's genre-defining furniture to iconic cozy Aran sweater cable knits, creative milestones have built an identity for each creator as well as the Emerald Isle as a whole. Discovering Dublin's city centre and the Kilkenny countryside through artisanal works offers travellers a personal perspective of the people—not to mention some truly special keepsakes.
Dublin
The Blooms Hotel in boisterous Dublin neighbourhood Temple Bar is home to a psychedelic mural featuring characters from James Joyce's Ulysses by local artist James Earley, whose art nouveau meets graffiti aesthetic is embraced throughout the city's creative scene. Become familiar with the community by following Orlaith Ross, director of production agency Making Space, on a walking tour of the city's independent shops and studios, where other artists are, like Earley, paying homage to Ireland's creative heritage with a contemporary spin.
"Dublin isn't big, it's just divided by a river," Ross says during one such tour. Indeed, the city's smallness is made clear by how much ground is covered on these two-and-a-half-hour walkabouts, as well as the close-knit collaboration amongst its artistic community members. Dave Darcy of One Strong Arm print studio works alongside fellow artists to make everything from advocacy posters to album covers, his modern typographic designs given a rich, tactile quality via his aged letterpresses.
Each item is an intimate introduction to Ireland's craftspeople, promising mementos with a touch more sentiment than a Guinness tankard.
One striking update on a classic craft is knitwear from Electronic Sheep. The Dublin-born brand is known to blend its signature jacquards with traditional Aran textures, adorning annual collections of triangular scarves and thick sweaters in whimsical themes like "Universal Cowboy". This intergalactic play on Old West motifs has been favoured by Ross herself and Academy Award–nominee Saoirse Ronan, found across the city's boutiques featuring Irish and international fashions alike, like Temple Bar's Scout.
For the ultimate repertoire of Irish-crafted wares, the Irish Design Shop tucked onto Drury Street is an elevated crafts market. Peruse the crisp yet cozy space curated by co-owners and jewellers Clare Grennan and Laura Caffrey, the shelves stocked with novelty goods from around the country—think sweet teddy "hares" handmade in North Tipperary and watercolour West Cork landscape calendars. Each item is an intimate introduction to Ireland's craftspeople, promising mementos with a touch more sentiment than a Guinness tankard.
Kilkenny
Not a two-hour drive southwest from Dublin city, the entire county of Kilkenny boasts such a bountiful art scene that an official Made in Kilkenny Craft Trail treks through the pastorally picturesque countryside from ceramist to potter, sculptor to weaver.
At the heart of County Kilkenny, the medieval city of the same name is arguably today's epicentre of Irish arts. Kilkenny city's 12th-century Castle Yard now headquarters the Design & Crafts Council of Ireland, who showcased five brands at this January's Maison & Objet in Paris. The council has been expanding its concentration from more traditional crafts to include fashion and technological design, on display here at the Castle Yard's National Design & Craft Gallery. Flagship exhibitions welcome international artists alongside homegrown talent, like Hi! Fashion's display of Japanese and Irish sartorial icons and the exploration of handcrafted objects in the context of the digital age in the upcoming exhibit .OBJ.
At the heart of County Kilkenny, the medieval city of the same name is arguably today's epicentre of Irish arts.
Upon leaving the city to the east, pop into small towns like Stoneyford to discover studios handed down through generations. Spectators are in fact encouraged at the Leadbetter family's Jerpoint Glass Studio, found at the end of a quiet countryside lane lined with glass-blown baubles. These ornaments are just some of the pieces crafted in the open studio with hand-blowing techniques dating back 2,000 years. Signature works include table-top glassware (featured in the fifth Harry Potter film) and acorn-sized Worry Monk sculptures based on ancient abbey carvings.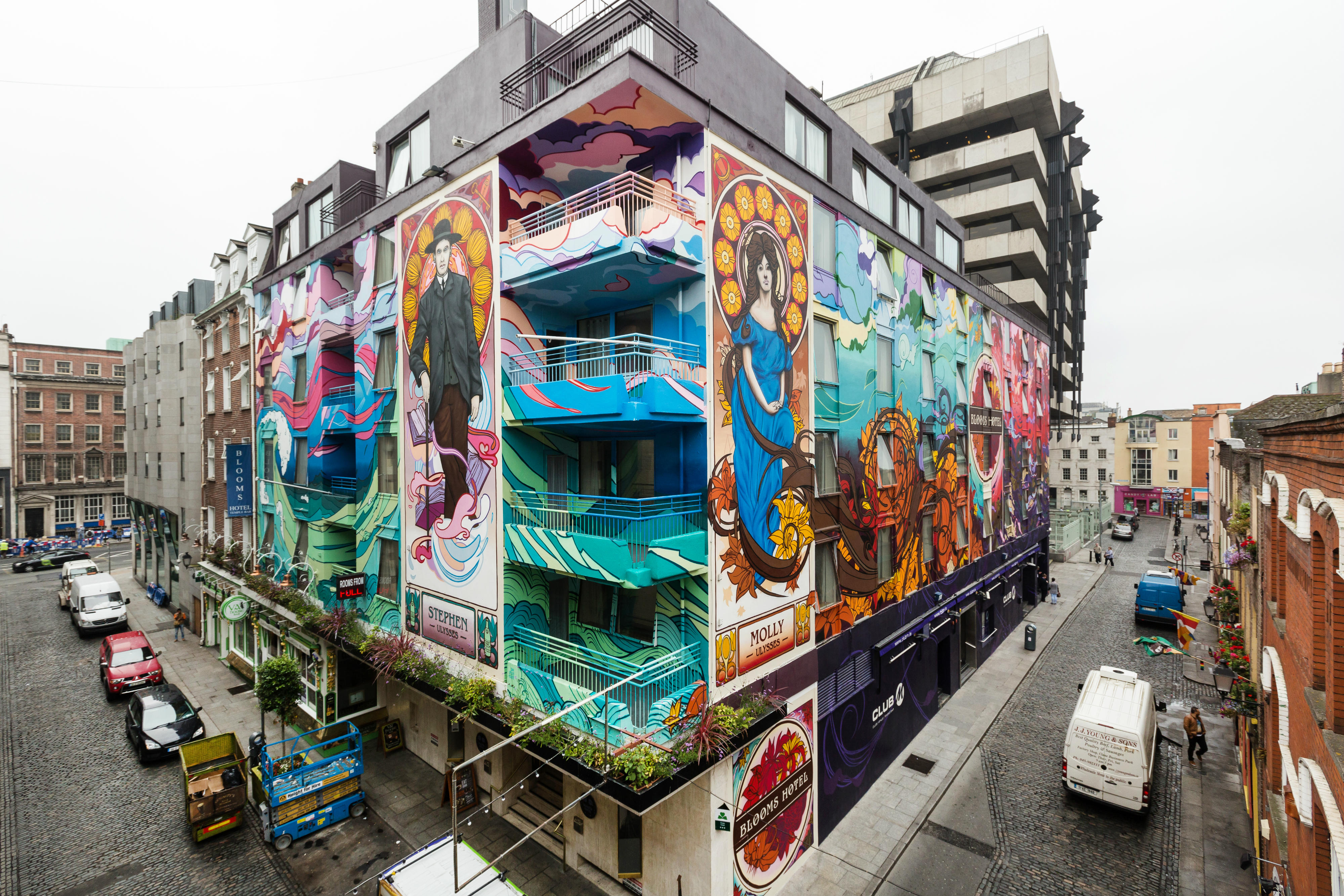 Monks are also at the heart of Graignamanagh, whose very name translates to "village of the monks". One mill belonging to the riverside town's 13th-century Cistercian monastery was purchased by the Cushen family in 1925, harnessing water purified by the surrounding granite and schist hills to wash their raw wool. Today, Cushendale Woollen Mills is known for their vibrant dyes, colours they say would be otherwise impossible without such a pristine water source. Indeed, Cushendale is one of only two mills in Ireland with full in-house production capabilities, notably dyeing, machines whirring away in the workshop: one spinning machine dates back over a century, while a computerized weaving loom is a recent addition. Around the corner, in the soft glow of a work table, an employee carefully snips finishing touches into scarves before the lightweight plush wares are displayed in the adjacent storefront.
Whether following Kilkenny's designated craft path or forging your own, there are still plenty of artisans left to uncover, each crafting their own story within Ireland's heritage.
_________
Never miss a story. Sign up for NUVO's weekly newsletter.