California Calling: Palos Verdes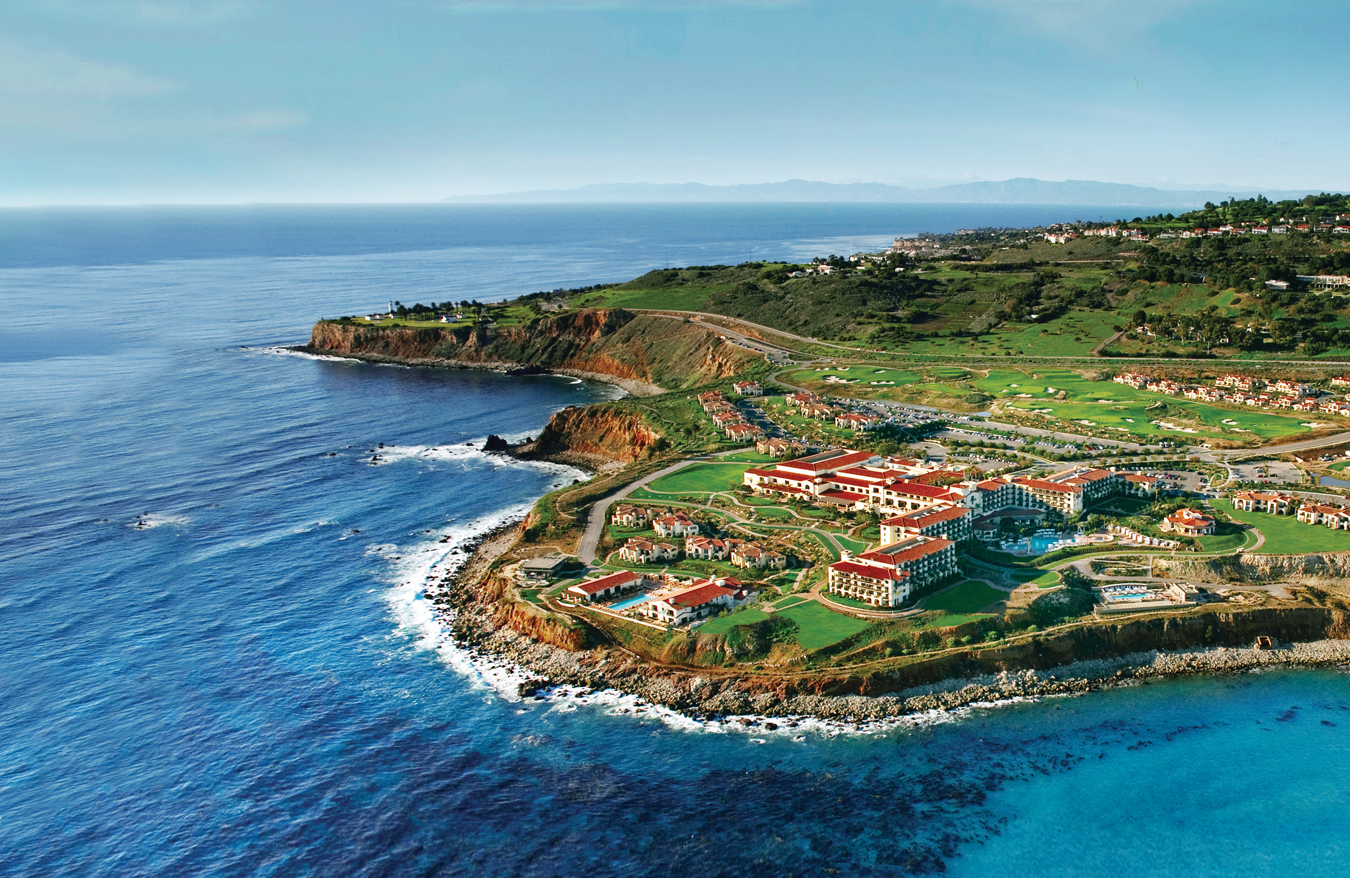 The Golden State revives the body, mind, and spirit. The vast Pacific Ocean that washes onto miles of coastline, the rolling hills speckled with terracotta rooftops, and the sidewalks lined with swaying palms all signal that you've embarked upon a breezy getaway as soon as you step off the plane and inhale the balmy California air. Southern California, in particular, offers plenty to maintain resolutions for health and vitality well into the new year.
Destination Hotels & Resorts' Luxury Lifestyle California collection narrows the dizzying number of options down to a select few. The company celebrated its 40th anniversary last year, and comprises over 40 independent hotels, resorts, and golf clubs across the United States. Within the portfolio are three stellar SoCal properties; each is ideal for exploring one at a time, but they're also within driving distance from each other for the ultimate California wellness tour.
Terranea Resort, by Destination Hotels & Resorts, sits on 102 acres high atop the Palos Verdes peninsula, just a 30-minute drive from the Los Angeles International Airport. After passing through the coastal cities of Manhattan Beach, Hermosa Beach, and Redondo Beach—bustling with surf-town action—the winding ascent up the Palos Verdes cliffs signals a retreat away from the congestion of the city.
After 10 years of planning and development in accordance with local environmental and civic guidelines, Terranea opened in 2009 on the peninsula previously home to Marineland of the Pacific (once the world's largest oceanarium). The tiered architecture that houses the resort's 582 guest rooms, suites, bungalows, casitas, and villas provides ocean views from 90 per cent of the property, and its orientation allows guests to take in both sunrise and sunset. One of the best locales for this is the on-site Spa, where the Signature Suites' double French doors open right over the water; a relaxing Classical Massage is set to a soundtrack of crashing waves.
For scenic workouts, the early morning Seaside Cycle spin class positions bicycles at the cliff's edge, affording those dedicated enough the bonus of possible whale sightings—the annual gray whale migration takes place right off the coast from December through April. This spring, Terranea will introduce a new Golf Academy at the Links, a nine-hole par three golf course, with one- or two-day intensive programs, focusing on short game, full swing, and playing strategies. Like much of the resort, the course's design takes cues from its natural surroundings. Hole number three is named Captain's Bluff, where golfers tee up and take aim at the Point Vicente Lighthouse, a Palos Verdes landmark; hole eight is named after neighbouring Catalina Island; and Little Blue, at hole five, is a delicate downhill shot overlooking the ocean.
With no shortage of options for activity and enjoyment, achieving a state of wellness here seems effortless.
With the abundance of outdoor space for dining and recreation on the resort, the absence of sea birds flying overhead is notable. The resort introduced its falconry program in May 2009 to manage a large seagull population in an environmentally-friendly manner. Falconers like Joe Roy, who first started the practice at the age of 14, employ a team of Jeer and Peregrine Falcons, Harris Hawks, and Eurasian Eagle Owls. "Initially there were so many seagulls that nobody wanted to be in the pool or the spa," Roy explains. "Using falcons is a great way to coerce them to go to other places in a natural way." The raptors don't kill, but rather frighten off the area's other winged residents during daily excursions with the falconers; hoods worn over the birds' heads keep them calm as they're transported throughout the resort. "When I'm driving through the property, the birds are like a magnet," Roy says, as a speckled Peregrine Falcon perches on his arm. After the falcon soars for a loop high above, a quick whistle from Roy brings her swooping back to him, right over the heads of curious onlookers. Learning more about the sport of falconry, and seeing these birds of prey up close, is one of many activities offered at Terranea as part of the Destination Discoveries program.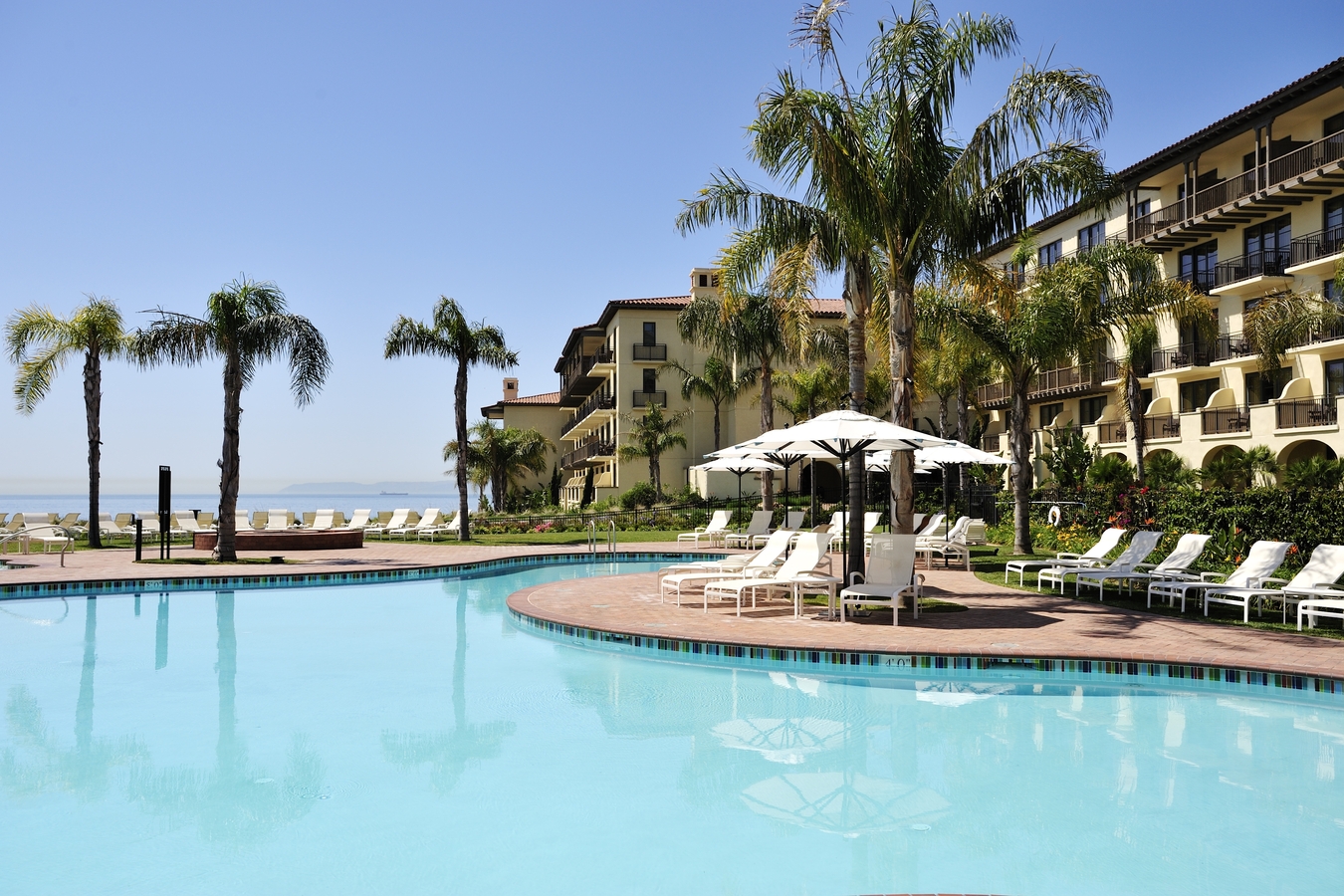 Choices in fare are also aplenty—there are no less than eight distinct dining options available to Terranea guests. Chef Bruce Nguyen blends Asian flavours in his spicy share plates at Bashi, which takes its name from a Japanese word meaning "bridge". "I like family-style dining", Nguyen says. "My dishes are inspired by my mother's cooking, and my own Vietnamese heritage. I've incorporated many of my favourite ingredients from watching her cook." On the menu: versions of his mother's special spring rolls, plus her secret marinade for roasted chicken. Elsewhere on the property, fine, farm-to-table dining prevails under the watchful eye of chef Rebecca Merhej at Mar'sel, whose dishes incorporate ingredients from her on-site garden. At Nelson's, chef Andrew Vaughan offers up California comfort cuisine—the slow-roasted BBQ pork sandwich is a staff favourite.
It's not surprising that Terranea is considered the crown jewel of the Destination portfolio. Indeed, with no shortage of options for activity and enjoyment, achieving a state of wellness here seems effortless.