Charming. Intimate. Comfortable.
After closing down for four months to complete a multi-million all-encompassing property renovation, Bernardus Lodge & Spa in Carmel Valley has reopened its doors. Set on 28 sweeping acres awash with vineyards, olive trees, and lavender, the 57-guestroom Bernardus Lodge has the serene character of an authentic wine country retreat. Tucked in the mountain valley between California's Monterey Peninsula and the Big Sur coast, the Lodge is remote enough to provide a measure of seclusion, yet minutes from the picturesque town of Carmel-by-the-Sea, and a scenic drive from Big Sur.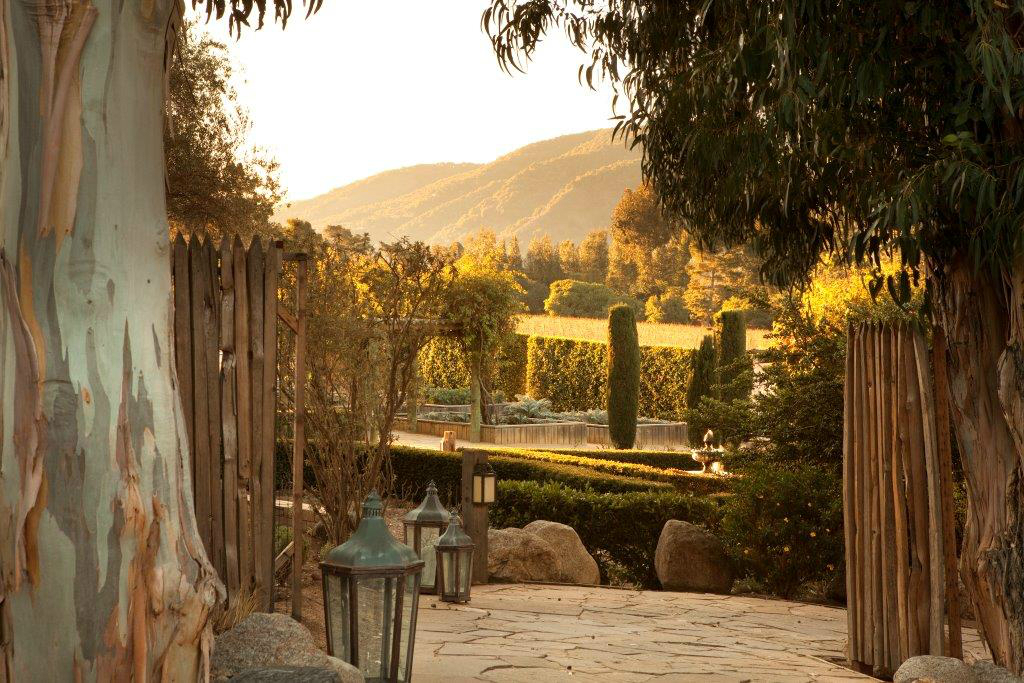 Location, though, is not all Bernardus has going for it. Sixteen years in the making, Bernardus Lodge & Spa is both well established and wonderfully renewed, having transformed from country casual to rustic-ranch chic. Following a shift in ownership from founder Bernardus Pon, who continues to own his eponymous winery, to Ensemble Hotel Partners, with management by Woodside Hotels, Bernardus Lodge & Spa has been infused with the capital to keep the property ranked in pole position among the foremost country hotels.
Driving the dramatic shift for the property has been designer Ardie Tavangarian of Los Angeles–based Arya Group. French oak floors, sculptural chandeliers, a charcoal colour scheme with exposed wood accents, a play with patterns and textures—the new incarnation of Bernardus Lodge & Spa is a sophisticated and serene experience deserving of its surroundings. The spa and pool also got a facelift, along with a revamped line-up of nature (croquet, bocce, hiking) and nurture (meditation, yoga, hypnotherapy) wellness programs.
Lucia Restaurant & Bar is the expansive new restaurant that includes what was once Wicket's Bistro and Marinus. Remaking a restaurant can be risky, but chef Cal Stamenov strikes a balance of old and new with Carmel Valley's newest culinary addition, preparing California country-style cuisine with a vegetable-focused seasonal menu of materials culled from the 3-acre on-site garden and fresh elements sourced from farmers, foragers, and fishermen of the area. The wine list, naturally, is extensive due to the hotel's wine cellar housing 15,000 bottles.
Bernardus Loge & Spa is a destination unto itself. There is sightseeing. Even the Monterey Aquarium is nearby. But the whole point of Bernardus is that you don't have to leave if you don't want to. For many of us, eating, drinking, and sleeping are the only ingredients necessary for a relaxing escape.