The Anndore House, Toronto
Mid-century modern glory.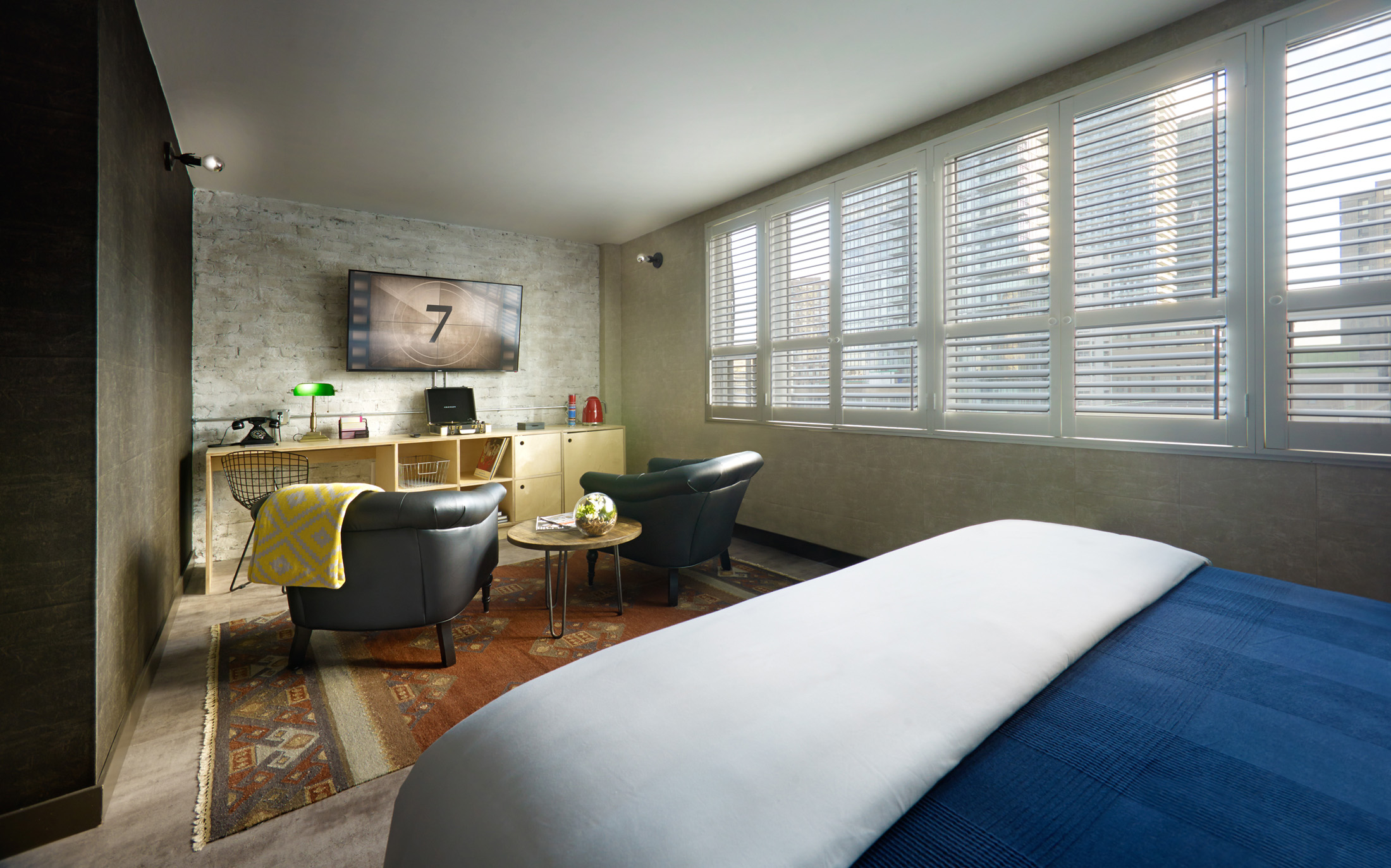 When it comes to the newly refurbished Anndore House, it's hard to know what to get excited about first. Should it be the new restaurant, helmed by Craig Harding of Toronto's La Palma and Campagnolo fame; the expansion of retro-cool Crows Nest Barbershop to its first mid-Toronto location; or the compact Crosley record players accompanying a curated collection of ready-to-spin vinyl in every room? All these features (and more) add to the allure of the Anndore House, a former down-on-its-heels Comfort Inn, which owners Silver Hotel Group have restored to mid-century modern glory.
Located at 15 Charles St. E., just two tiny blocks south of the city's epicentre at Yonge and Bloor, the 113-room property started out as an 11-storey red brick residence hotel when it first opened in 1955. Celebrities and other eccentrics were once regulars. They included Tony Bennett and Eartha Kitt who passed through each time they were in Toronto, following Louis Jannetta, the legendary Imperial Room maître d', who in 1994 had opened a swanky lounge on the main floor. When Louis Jannetta's Place closed for good in 1999, the hotel's glamour days seemed well and over. But there's fizz left in the bottle yet.
When it comes to the newly refurbished Anndore House, it's hard to know what to get excited about first.
Helping uncork it is a renovation and redesign that has outfitted an old hotel with the latest in technologies and lifestyle elements. All guests can download an app that transforms mobile devices into Wi-Fi enabled remote controls that open the doors, turn on the lights, adjust the temperature, and allow for the ordering of room service. They can also indulge in such luxurious design details like rainforest showers and contemporary loft-style living quarters designed by Cecconi Simone.
The Anndore's other design partner, Studio Munge, oversaw the public spaces and restaurants which include the much anticipated 145-seat, Mediterranean-style Constantine, and Scarlet Door, a new coffee and pastry bar.
"We offer a distinctively local experience for guests seeking a creative, refreshing, and fun environment," hotel general manager Anthony Campaniaris says. "We understand today's traveller and have created a place they can feel at home in." And excited about, at the same time.
The Anndorre House, 15 Charles Street East Toronto, ON M4Y 1S1.
_________
Never miss a story. Sign up for NUVO's weekly newsletter, here.