5 Igloo and Ice Hotels to Keep on Your Radar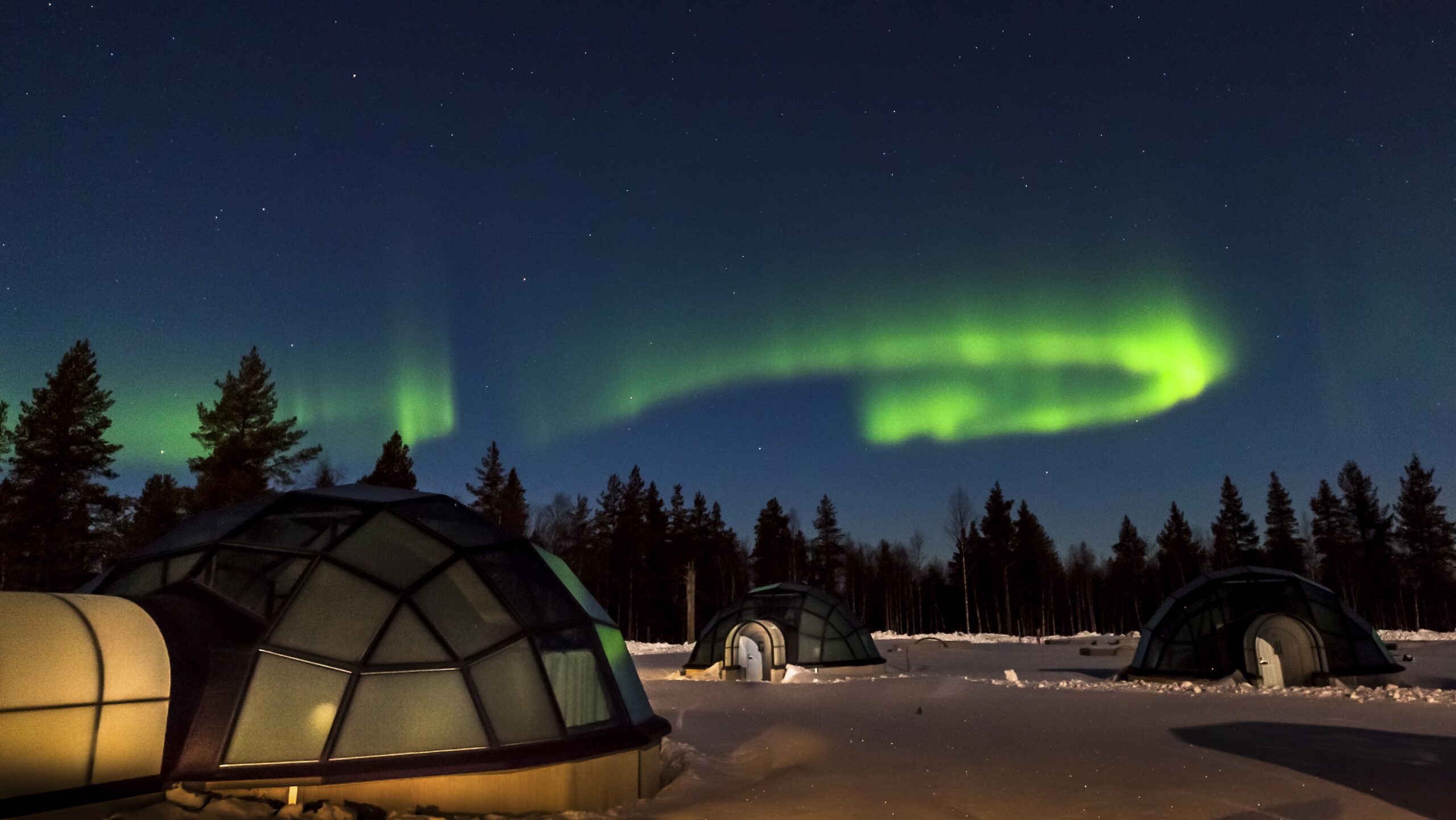 When picturing the perfect cold-weather evening, you might imagine cozying up in a candlelit room warmed by a crackling fire—not an ice dome frozen at 5 degrees Celsius. It only makes sense to escape winter's snowy chill by burrowing under blankets with the furnace turned up, but where's the adventure in that? These five ice hotels offer immersive experiences in the far reaches of the North, where "winter wonderland" takes on a whole new meaning—and there's no radiator in sight.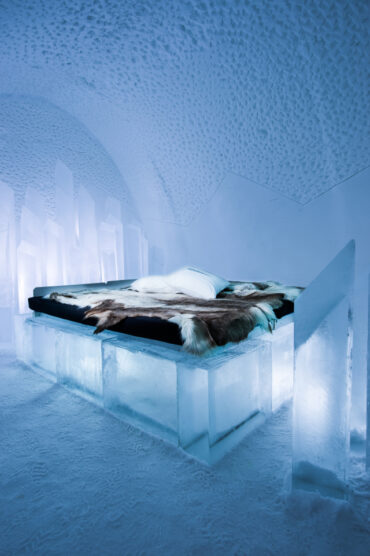 As the world's very first snow and ice hotel, Sweden's aptly named Icehotel upholds its 31-year reputation by commissioning artists to build stunningly elaborate suites at the start of each cold season. Ice is collected from the Torne River, then transformed into dazzling spaces that are wholly distinct from the previous year—only to melt and return to the bed of the Torne with the coming of spring. Expert light design accentuates the hotel's ornate floors, walls, and ceilings, creating an atmosphere so dense with wonder that you almost forget the frigidness.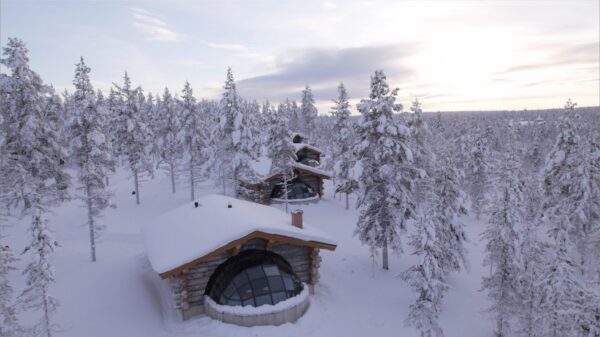 With access to saunas and hot showers, the intimate glass igloos of the Kakslauttanen Arctic Resort embody absolute luxury, offering crystal-clear views of the northern lights shimmering in the star-strewn sky above. But there are other lodging options, as well, including a log chalet/glass igloo hybrid blending the best of both worlds—or, for purists seeking a truly authentic experience, snow igloos that soften sounds from the outside world and lull you straight to sleep (in your extreme-weather-ready down sleeping bag, of course).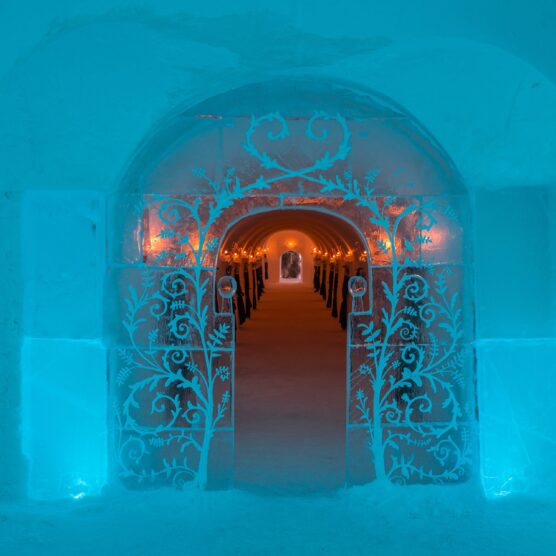 Have you ever slept on a bed of ice? Or saddled up to a bar carved from ice, sipping from a "glass" made of  … ice? After staying at Sorrisniva Igloo Hotel in Norway, your answer to these questions will be a yes. The northernmost igloo hotel in the world, every aspect of Sorrisniva embodies the aura of the Arctic. Each room is equipped with reindeer pelts and sleeping bags to ensure warmth and comfort, and the glistening ice interiors are designed to reflect mystical themes, from Norse mythology to the Vikings. After 20 years of building and rebuilding the hotel each winter, Sorrisniva has really mastered the magic of snowbound hospitality.
The only ice hotel in all of North America, the Hôtel de Glace offers visitors the experience of a lifetime. Not only does its elegant campus provide an opportunity for nighttime snowshoeing and ice skating, but the property is flanked with bars and interactive art installations, creating a seriously dreamlike escape from reality. When it's time to rest, guests may retire to their uniquely themed suites, some of which even boast their own private hot tub and sauna.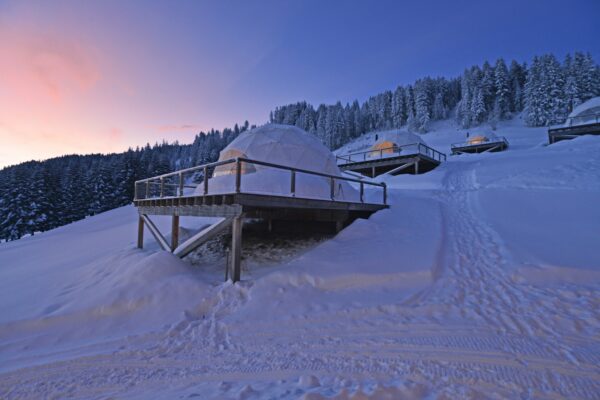 Hotel Whitepod offers a different sort of luxury in the Swiss Alps. With a devotion to sustainability, its geodesic pods are energy efficient and low impact, with views of the surrounding landscape that are truly a breath of fresh air. Suites incorporate natural elements into their sleek, minimalist design, and private saunas and a hot pellet stove keep the space toasty during high-altitude nights. If you have breakfast delivered straight to your door, you should probably enjoy it in bed, right?
_______
Never miss a story. Sign up for NUVO's weekly newsletter here.