5 Adventurous and Beautiful Hiking Trails to Try in Ontario
As autumn slowly creeps its way back into our lives, so does the opportune time to enjoy the beautiful scenery that exists in Ontario. The leaves change colour, saturating skylines and forests. Being in nature is restorative for the mind, body, and soul – something all of us digital consumers need. Here we have listed 5 of the most beautiful trails to be found in Ontario that both outliers and city-dwellers can enjoy. Read on to discover your next adventure.
Bluff Trail at Awenda Provincial Park – Tiny, Ontario

Just outside of Toronto, this lush and historic trail is home to some of the oldest forestry in the country. This is a trail that is especially worth visiting during the fall season – when all the leaves change colour and your steps are met with endless crunches.
Spencer Creek Gorge and the Old Dundas Station Loop – Hamilton, Ontario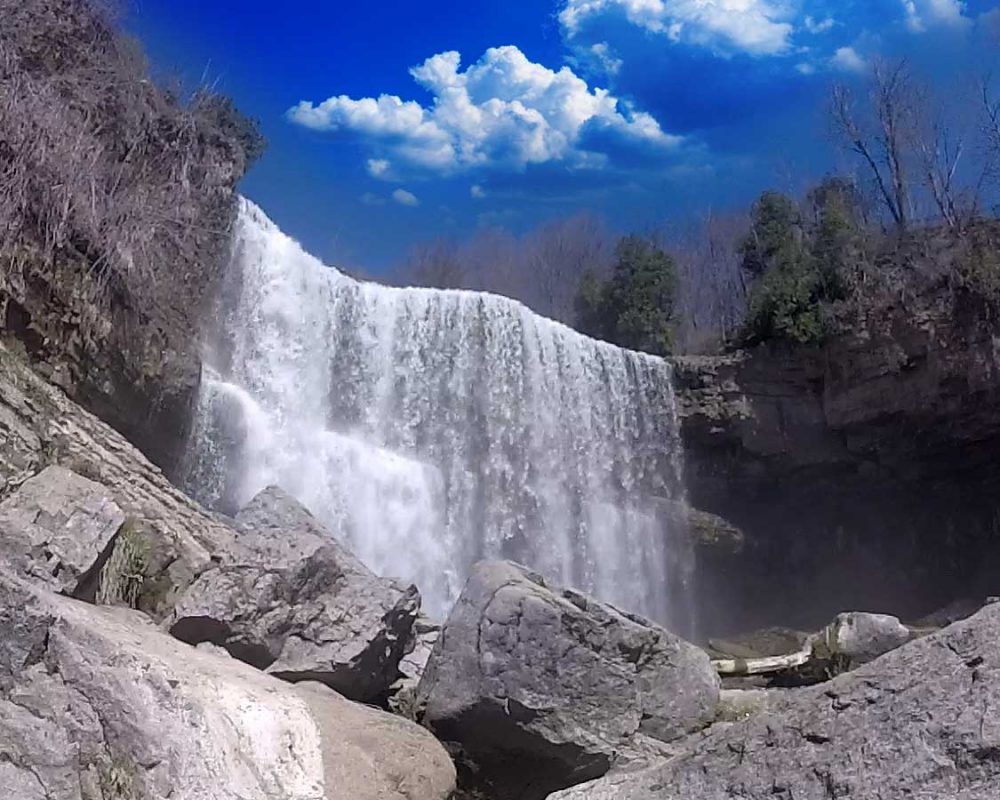 With stunning views of the Niagara Escarpment, this trail offers mesmerizing scenery in an urban location. Here you will find forested trails and beautiful waterfalls – it will be easy to forget you are in the city.
Coastal Trail at Lake Superior Provincial Park – Wawa, Ontario
Right on the Lake Superior coastline, this trail has soaring cliffs and cobbled beaches. With plenty of forest and trail routes, you can customize your experience. Coastal Trail is a remote and extraordinary place to hike in Ontario.
Barron Canyon Trail at Algonquin Provincial Park – Huntsville, Ontario
At one of the largest parks in Ontario, you can find this spectacular off-the-grid trail. This trail offers scenic views of the park and the border of Barron Canyon. Additionally, you will discover plenty of rare plant life and stunning rock formations.
Kabeyun Trail and Top of The Giant at Sleeping Giant Provincial Park – Thunder Bay, Ontario

Though a big climb, the view will be well worth it.  This trail has a steep climb to the top, but it also has some of the best views in Ontario. The Top of the Giant hike will allow you to stand on the Sleeping Giant cliffs to take in the immaculate views of Lake Superior.
Click here for a comprehensive list of suggestions for hiking across Canada.