Warren Steven Scott Releases Much-Anticipated Clothing Line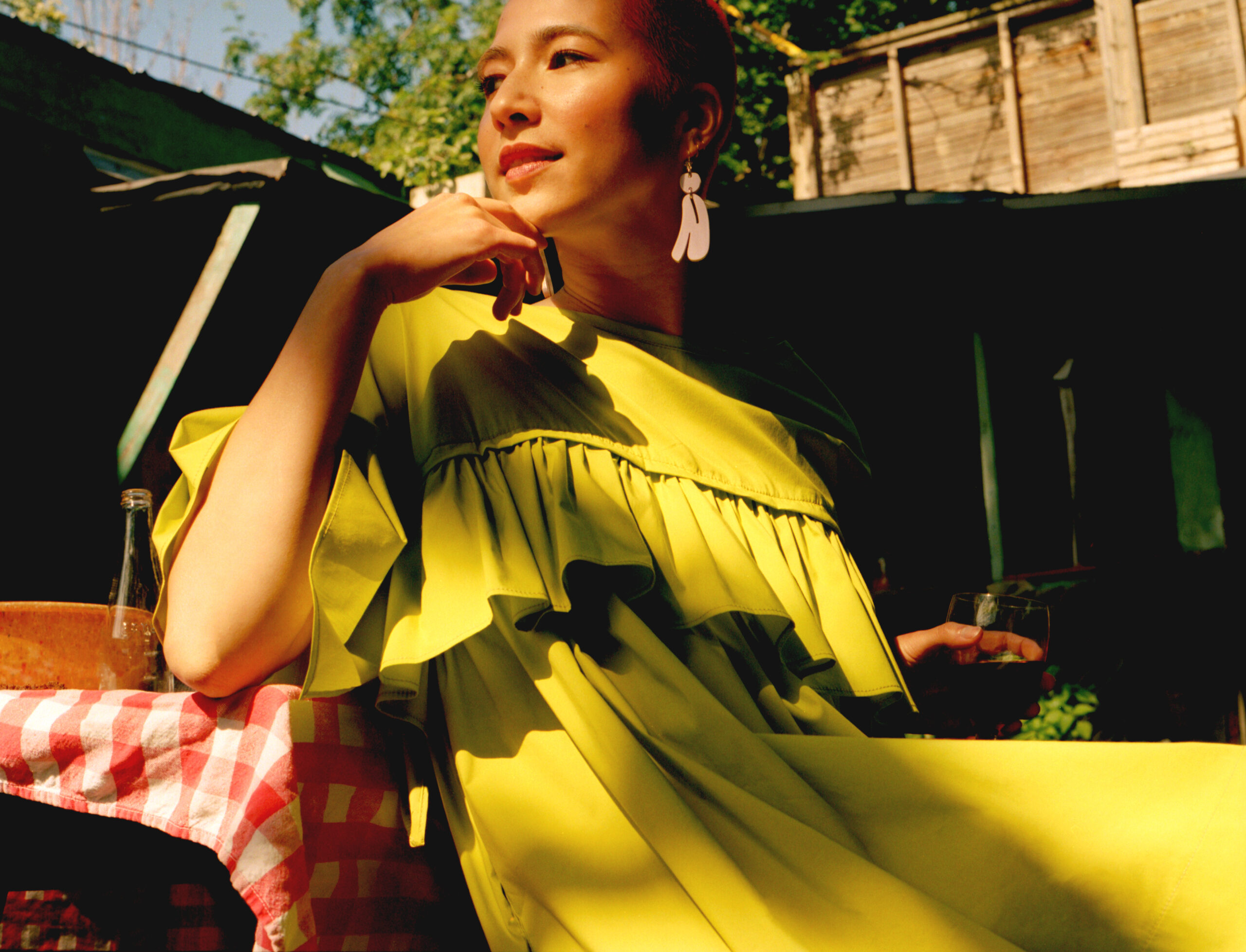 Toronto-based Nlaka'pamux designer Warren Steven Scott's signature acrylic earrings are a fashion hit,  featured everywhere from Vogue to Cosmopolitan. But initially, they weren't made for sale at all.
Scott had graduated from Ryerson University's School of Fashion and was working in retail for Joyce Gunhouse and Judy Cornish of Comrags trying to figure out his next steps, when an opportunity came up in spring 2018 to showcase his work at the inaugural Indigenous Fashion Week Toronto (IFWTO).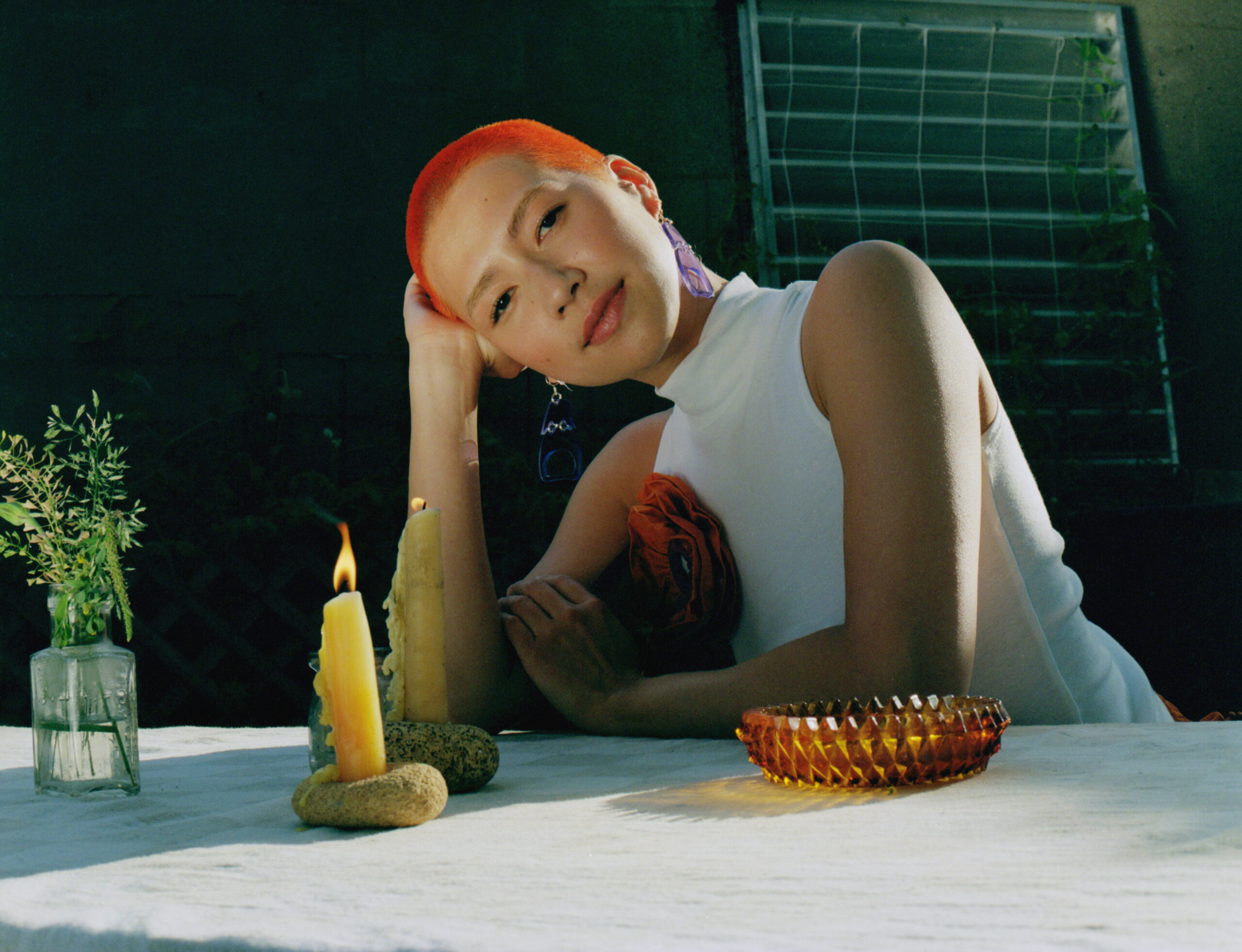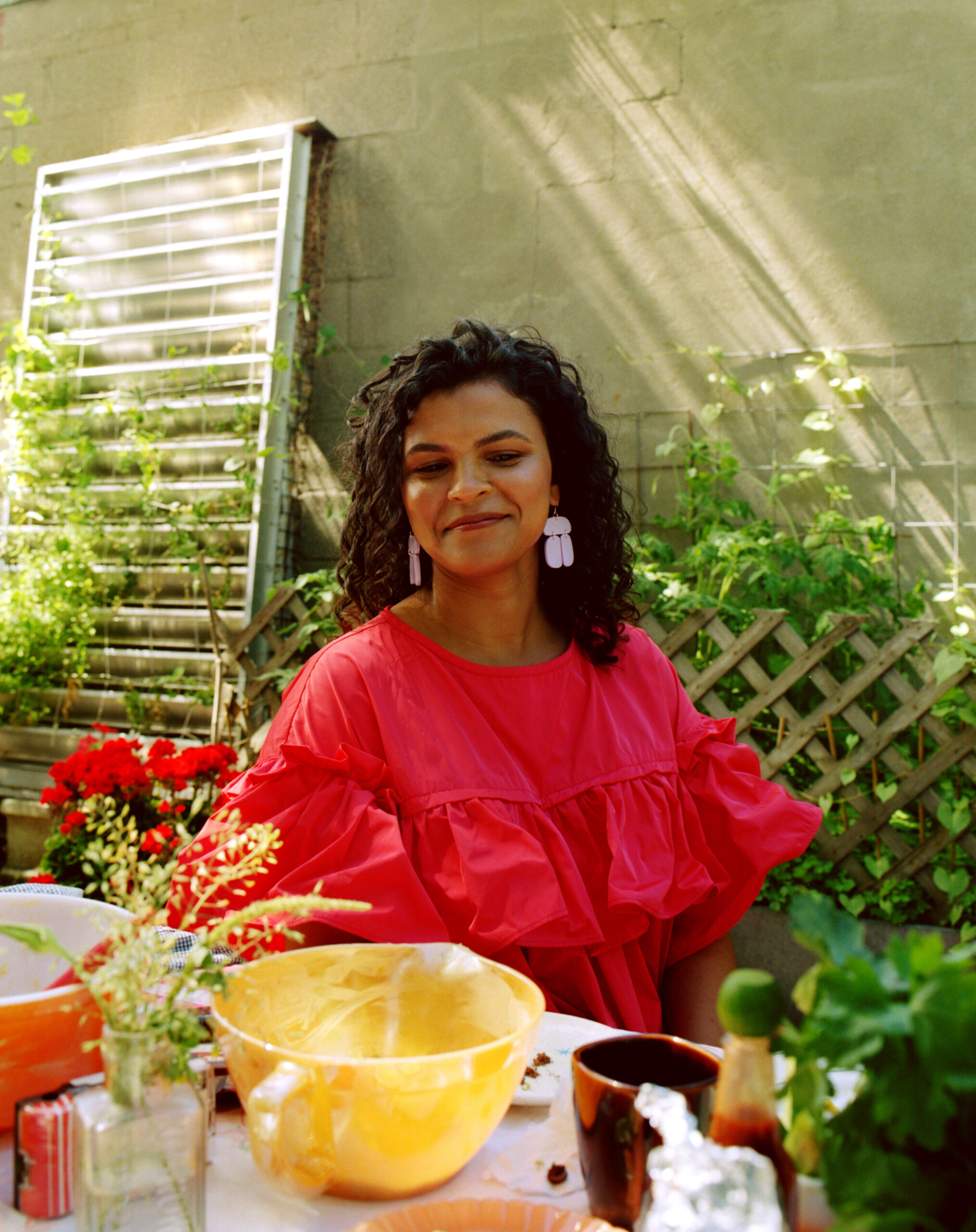 "The brand started from there; it was really my first time putting together full looks of clothing," he says. "The earrings were originally created for the runway to be show pieces." It wasn't until they sold out at a post-fashion week pop-up hosted at Comrags that Scott realized there might be a market for his colourful, lightweight designs.
"I wasn't prepared to go into clothing production—more time, capital, resources are needed for that," he says. But the response to his earrings inspired Scott to launch a namesake accessories collection, create a lookbook and website, and launch e-commerce in August 2018. "There's just been steady momentum since then," the designer says.
Three years later, largely thanks to the success of his accessories range, Scott finally feels ready to launch apparel under his namesake label. "All the support I've garnered … with people buying earrings, getting more wholesalers and more recognition, that has allowed me to finally, on my own, go into clothing production and offer that for the first time," he says.
This fall, Scott debuted Cedar in Sec-he Sky, a capsule collection that includes nine new earring styles alongside—for the first time—nine garments and nine acrylic-collage artworks. He's been working on it for over a year; some of the dresses were first shown virtually at IFWTO last November and are now finally available for sale.
The collection, like the Harvest dress Scott showed at IFWTO last fall, takes inspiration from cedar-weaving techniques of the Pacific Northwest. "What my work shows is the duality between something modern and something traditional," Scott says. "I was inspired by the texture of the cedars, … the bark, the fibres. I wanted to figure out how to translate that into fabric." To replicate that texture, he used smocking and ruching techniques on fabric throughout the collection.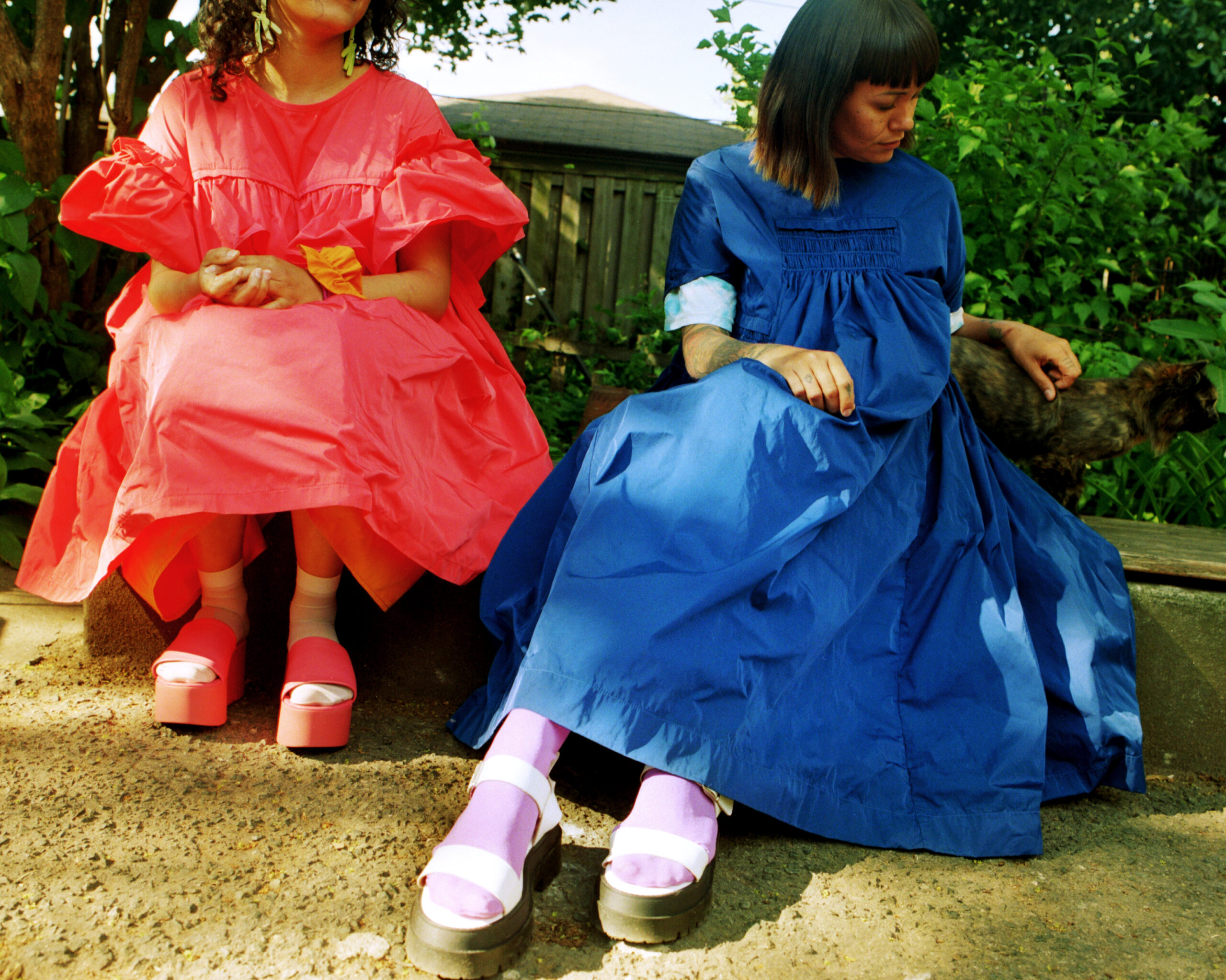 The colourful designs, made in Scott's new Toronto studio, also reference the designer's pre-COVID vacation in Palm Springs, California. "The Indigenous name of Palm Springs is Sec-he, which is boiling water," he says. "I saw the collection referencing cedar but then having all these vibrant colours like electric blues and greens and violets."
Cedar in Sec-he Sky includes many firsts and much experimentation for Scott—even his signature earrings have received an update this season. There are also two custom colours of acrylic in the capsule, Sour Apple and Sec-he Sky, made with 100 per cent recycled material. "It's the first time that I've been able to have recycled acrylic," he notes. "It's really interesting that we were able to create something as beautiful as the earrings in a recycled material."
Photography by Kristina Dittmar.