How Triarchy Founder Adam Taubenfligel Created a Radically Sustainable Fashion Brand
How much water are you wearing?
In the quest for environmentally conscious fashion, we have considered chemical runoff from dying procedures; the plastic contained in vegan leather; the ethical concerns of regular leather, fur, or down—but how many of us have thought about the water consumption that goes into producing our clothing?
The massive industrial complex that surrounds the fashion industry and ultimately affects our planet is obscured, and it's something that Adam Taubenfligel, co-founder of sustainable denim brand Triarchy, feels strongly that consumers shouldn't need to know.
"It's not your job to become a jeans scientist and be like, 'well, today's the day, let me get the book out and start learning about denim production.' That is not realistic, and it's not your job. That's my job," Taubenfligel says.
Taubenfligel and his sister Ania built Triarchy to offer something beyond the usual denim brand. They saw the oversaturation of the fashion industry and decided the world didn't need another brand unless it offered something more. And while they always work on a fashion-first basis, every choice they make from design onward is influenced by the limitations of creating the jeans sustainably.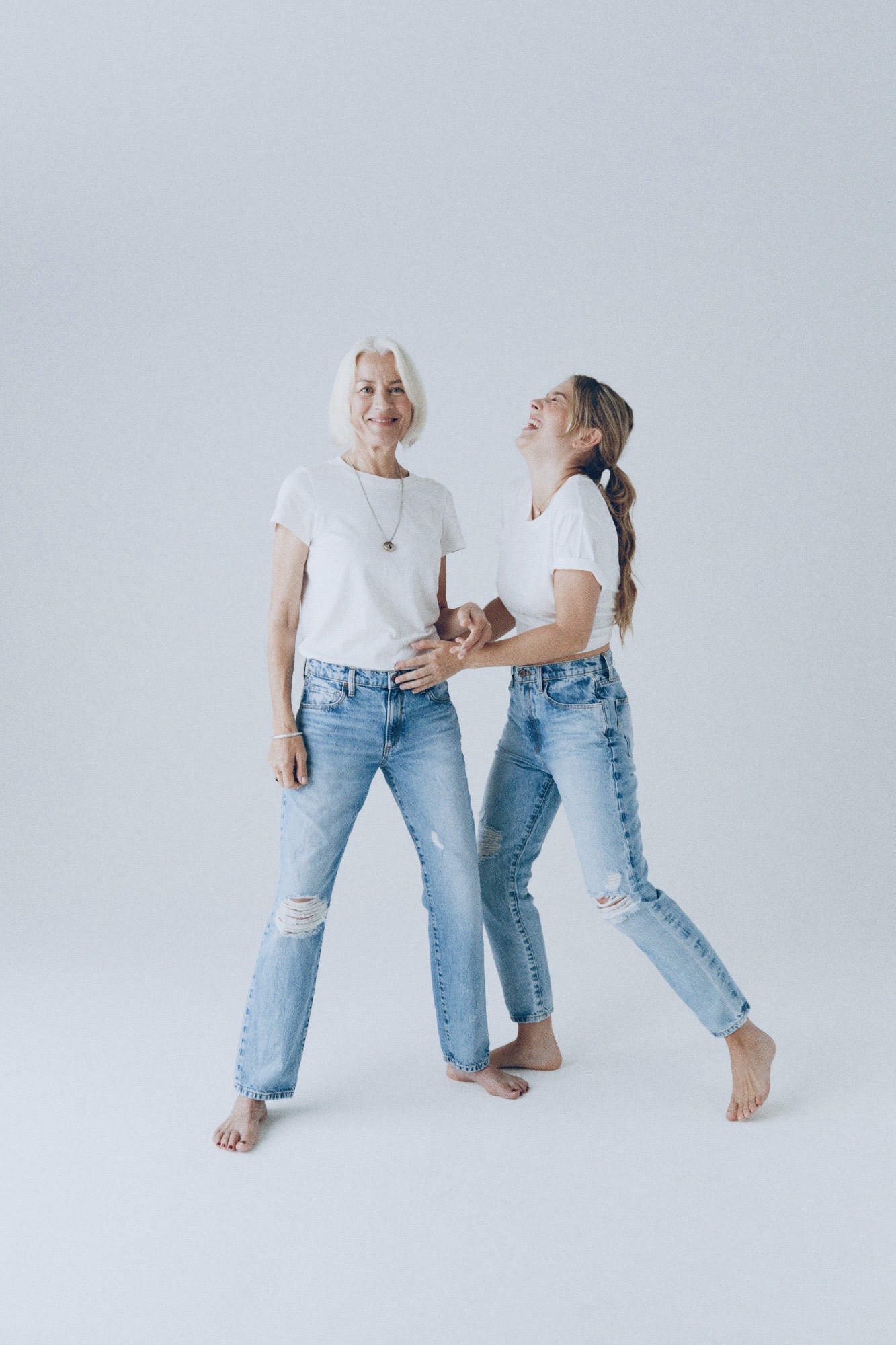 For instance, when jeans have rivets (those little metal studs on the pockets), they can't be recycled, so Triarchy had to adapt to make rivetless pants. The buttons are made from recycled metal, the labels from recycled fibres, and the denim washing and aging process was developed using biometrics to cut down on water and harmful chemical usage.
Stonewashing, which requires huge amounts of water and repeated washes, has been replaced with nano bubbles. An enzyme on the skin of the nano bubbles causes the same abrasion upon explosion as stonewashing, and the effect is achieved with just one cup of water.
Triarchy also uses ozone wash to fade the jeans without any actual bleach. The denim is blasted with triple-molecule oxygen in a tumbler until its lightened, and any striations on the demin are made with lasers, which use less energy and are safer for the health of workers.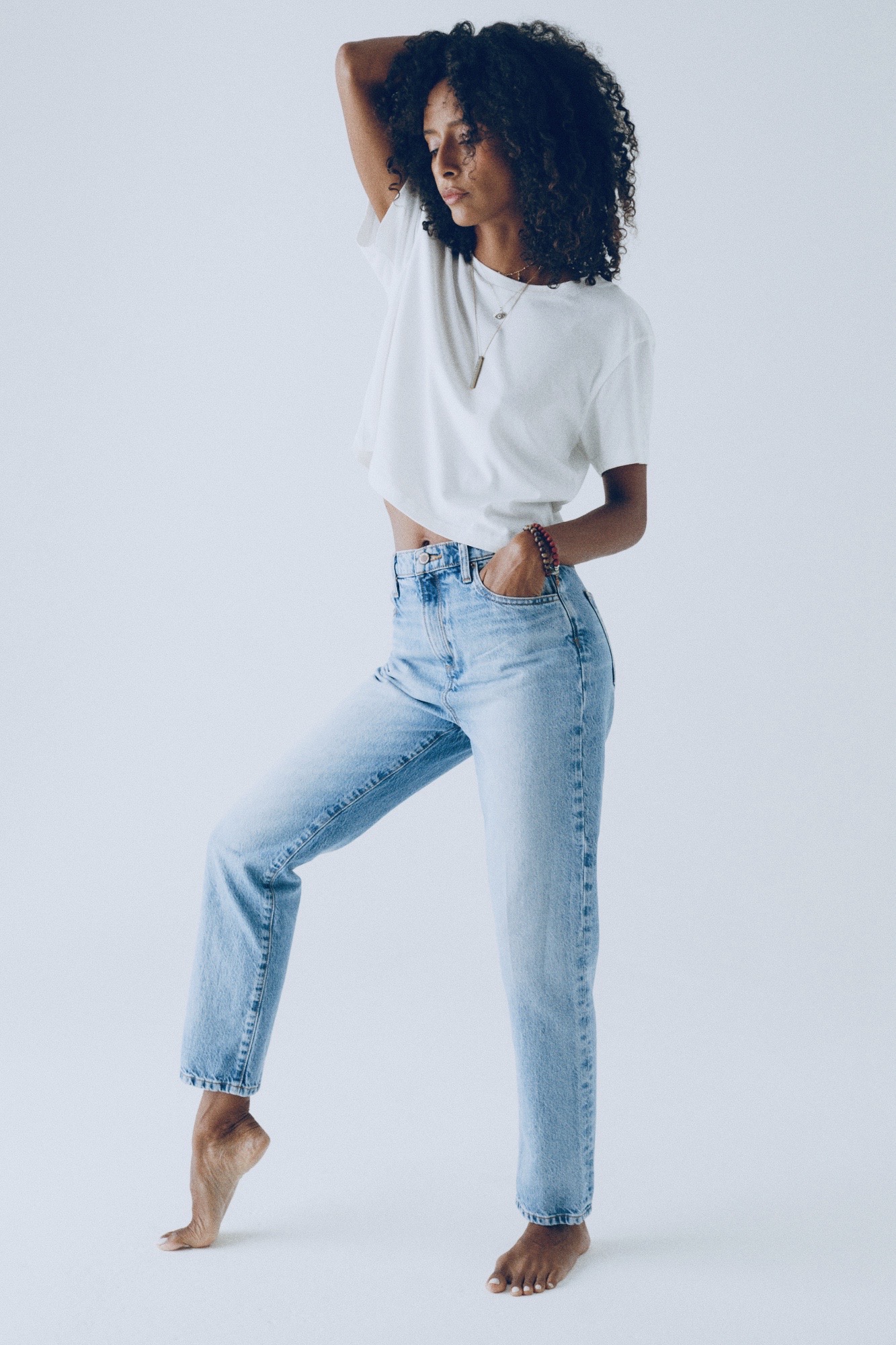 Triarchy's denim is made in Turkey, and its factories are listed on its website with links to the working conditions. The company takes into account the shipping and emissions that come with transporting the garments oversees, and it has tree-planting programs and other initiatives in place to offset that impact, all of which is traceable.
Triarchy may not be the only brand that's radically sustainable, but it is one of very few. Taubenfligel makes sure that every single aspect of production is accounted for, as environmentally advanced as can be, and 100 per cent transparent. Not only did Triarchy develop the first-ever plastic-free stretch denim, but it is responsible for changes being made in the way factories and producers approach fabric.
But Taubenfligel says the average consumer doesn't need to know all these little details. "The truth is, if you're on autopilot as most of us are, those facts will be lost on you completely—it's irrelevant." He thinks that the real way forward with sustainability is just to consume less. "To me, the conversation of sustainability has completely turned into one of mindfulness and consciousness, because all of these things we talked about—water and fibre and cotton—it doesn't matter. What matters is are you giving yourself pause to make better decisions."
He suggests that people observe the five-minute rule to help curb the impulse—give themselves five minutes to think it through, walk away from the laptop or shelf, and ruminate for five minutes about why they want it.