NUVO's Menswear Guide July 2021: Setting Sail
Tips for a more nautical style.
One of the summer's ficklest trends remains the iconic nautical aesthetic. It's a style almost synonymous with the season—sunshine, open water, the promise of some great escape—but donning the same sailor stripes and brown leather boat shoes from years past can leave you short of evoking Dickie Greenleaf. With Gucci, Dolce & Gabbana, and Casablanca revealing overtly nautical tributes throughout their spring/summer 2021 shows, there's never been a better time to revamp your maritime wardrobe.
Dressing for a summer off the dock can be a delicate balance between elegance and function, but that doesn't mean finding the perfect items to set sail with should be an anxiety-inducing endeavour. In fact, quite the opposite.
If anything, there should be a certain freedom and autonomy associated with getting out on the water, and what better way to celebrate the return to normalcy we're set to experience this summer than doing so in exceptional style? From tote bags to timepieces, printed-silk shirts to fishermen's hats, below are the finest items to keep your nautical attire up to date, wherever you may find yourself.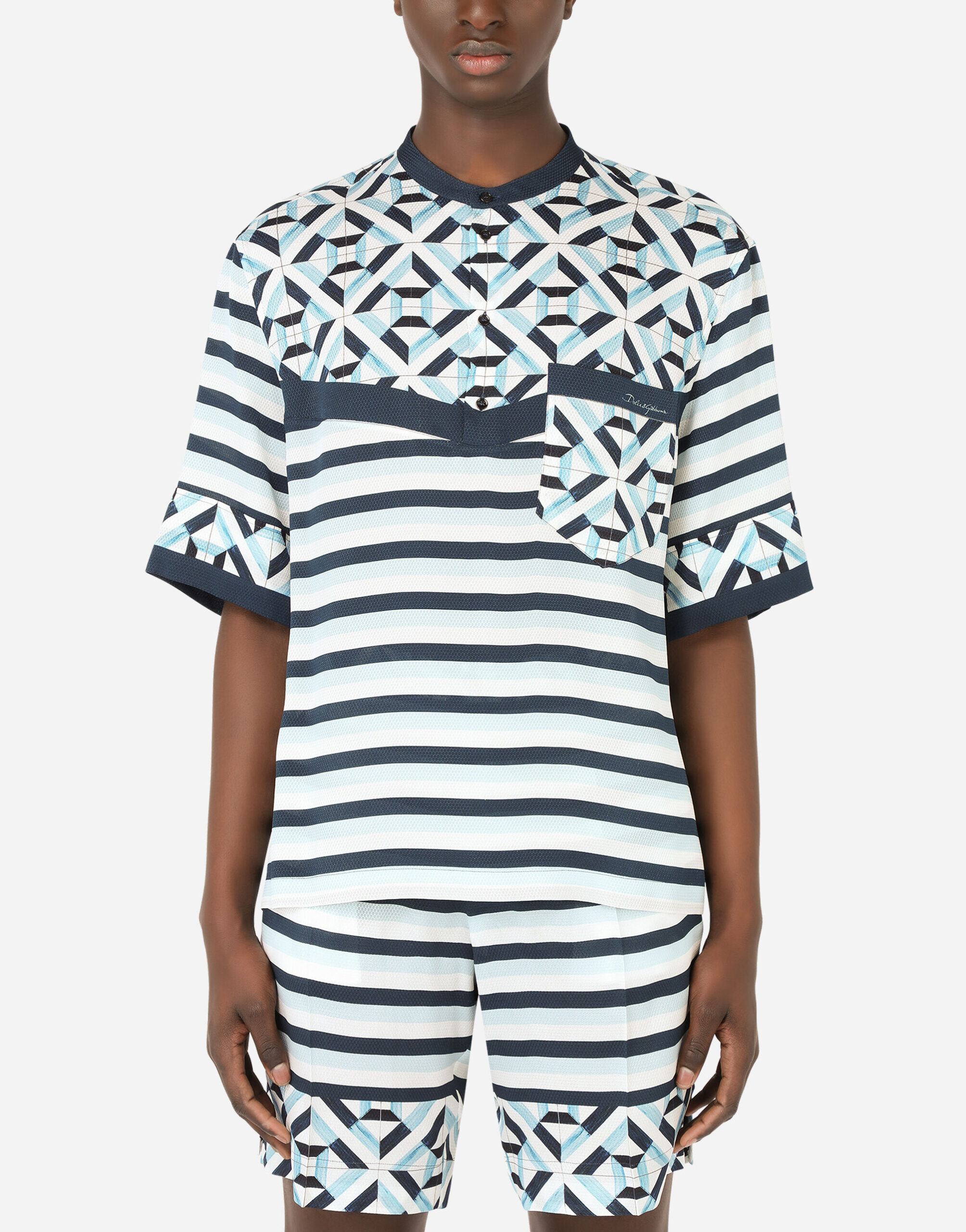 While the Hawaiian shirt is a summer staple, it can also spark the image of your uncle vacationing off the Florida coast in the same tacky print for decades. Luckily, if there were any item to reinvigorate the Hawaiian print, it's this gorgeous silk majolica shirt from Dolce & Gabbana.
The beauty of this release lies in the details: the iconic sailor stripes still present, the geometric designs of the majolica contrasting with the traditional design, the mother-of-pearl buttons, the Italian craftsmanship evident in the cut.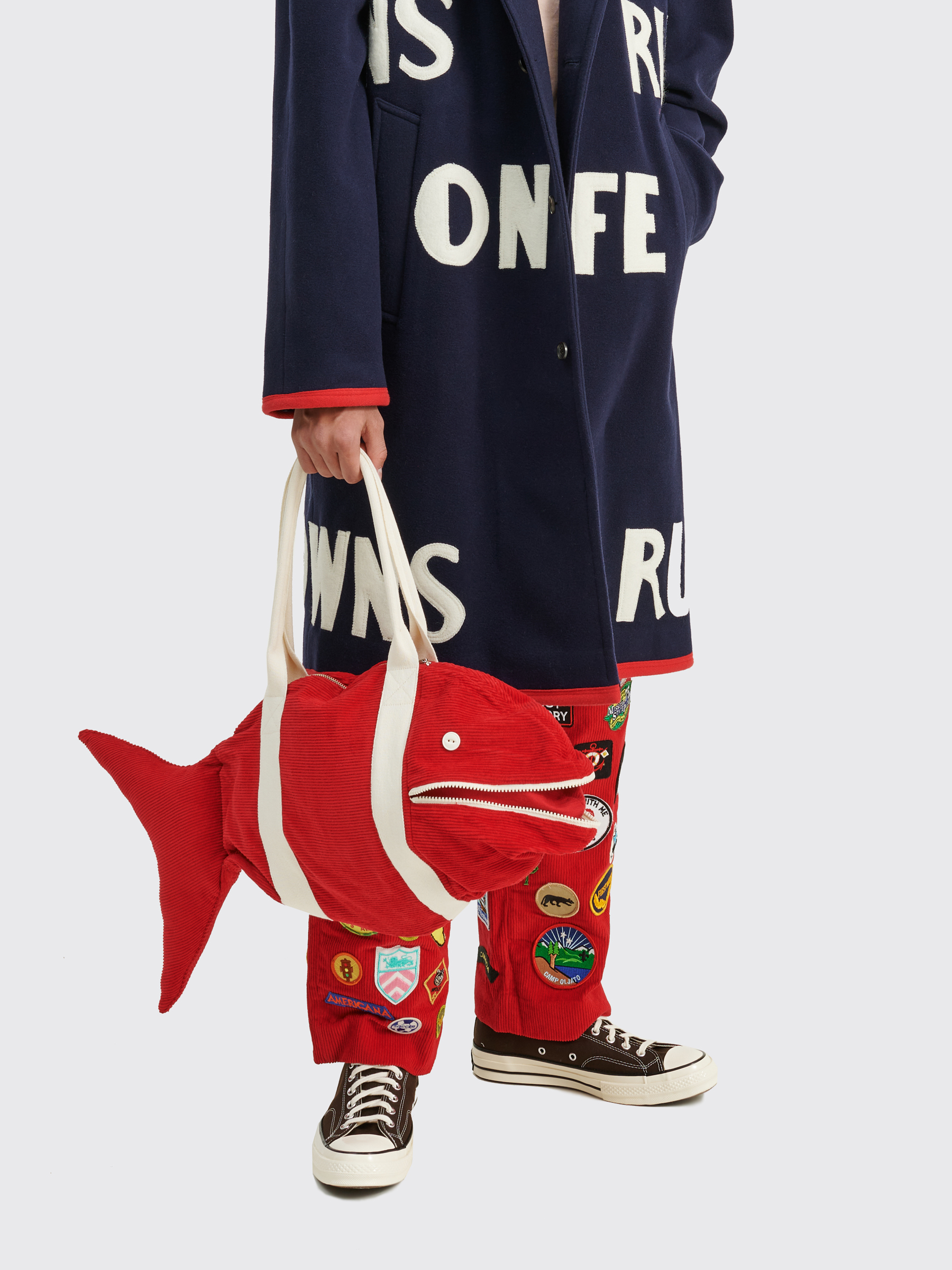 Even after being named the CFDA Emerging Designer of the Year, founder Emily Bode joked that her label's greatest milestone was that fans of the brand finally started pronouncing it correctly (BOH-dee).
Only this brand of levity could produce such a playful corduroy tote. Like most of Bode's work, the bag is inspired by times past, playing off a 1960s novelty tote to produce a modern iteration that adds style without sacrificing charm. Sporting a playful fish silhouette, oversized button eye, and zipper mouth, Bode's corduroy fish tote is the perfect bag for a day trip on the water.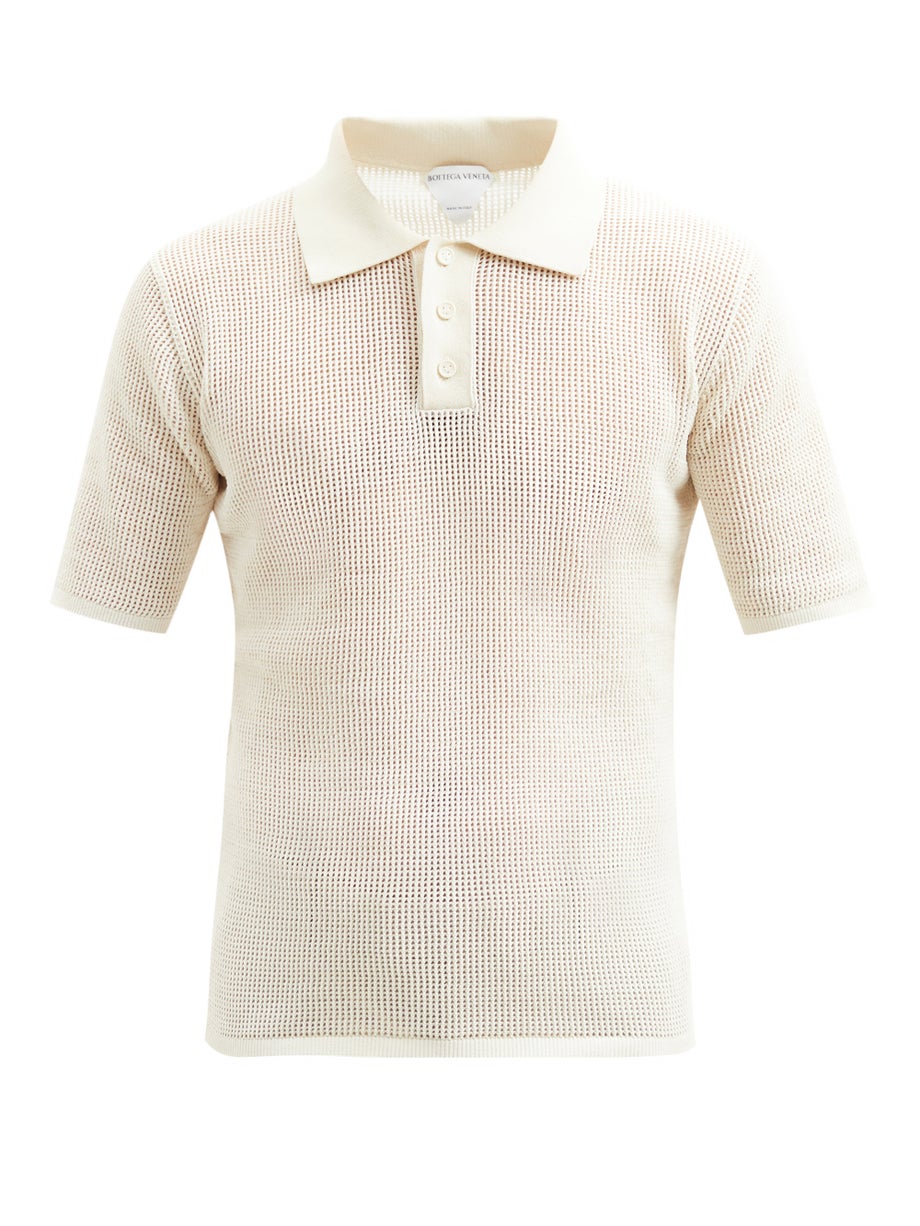 Most of the year, a traditional knit sweater polo should be a pillar of a man's wardrobe, but during the summer, the sun beating down on the water calls for something far lighter. Luckily, Bottega Veneta is providing an elegant, breathable reprieve with its neutral mesh polo.
With a point collar, quarter-button front, and ribbed edges, the shirt's loose shape makes it adaptable to rising temperatures. Dressed up for summer cocktails or down for a day at the beach, paired with shorts and loafers or layered under a leather bomber jacket with trousers, this stone beige polo will be one of the few pieces enjoying year-round use.
For a long weekend getaway, this nylon bag from Moncler's JW Anderson collection is the durable, stylish carryall needed for an extended retreat.
With zigzag stitching inspired by boat sails, grosgrain-trimmed edges, and detachable Moncler/JW Anderson anchor-shaped charm, everything about this release embodies the beauty and simple joy of a summer sail. Fit with multiple handles and enough pockets to satisfy even the most careless packers, Moncler has managed to create the next evolution of tote with a bag as durable as it is stylish.
There's luxury, and then there's Dolce & Gabbana's woven goatskin slip-ons. Every intricate detail of these loafers is designed with intention, to the point where they lie somewhere between fully functional shoes and straight-up art. As part of the label's Parco dei Principi collection, the shoes take direct inspiration from Italian design and architecture of the 1960s.
In an attempt to pay homage to the "artistic beauty of [the] Mediterranean," the sea's colours direct the entire collection. Between comfort and immaculate design, nothing says freedom quite like the soft, light, handcrafted weave of these loafers.
By Walid illustrates the potential incredible second life of vintage fabrics. Handmade in the U.K. with panels of red-checked and -striped cotton featuring scattered topstitching that's become a signature of the label, this khaki-green bucket hat is a fun, creative addition to a summertime collection.
Both the design and the vintage fabrics harken back to the style of early-20th-century fishermen, making the imperfections and colour discrepancies a purposeful aspect of its charm. It's the perfect hat for those who embrace quality craftsmanship without taking themselves too seriously, making it the ideal companion to a carefree day at the beach.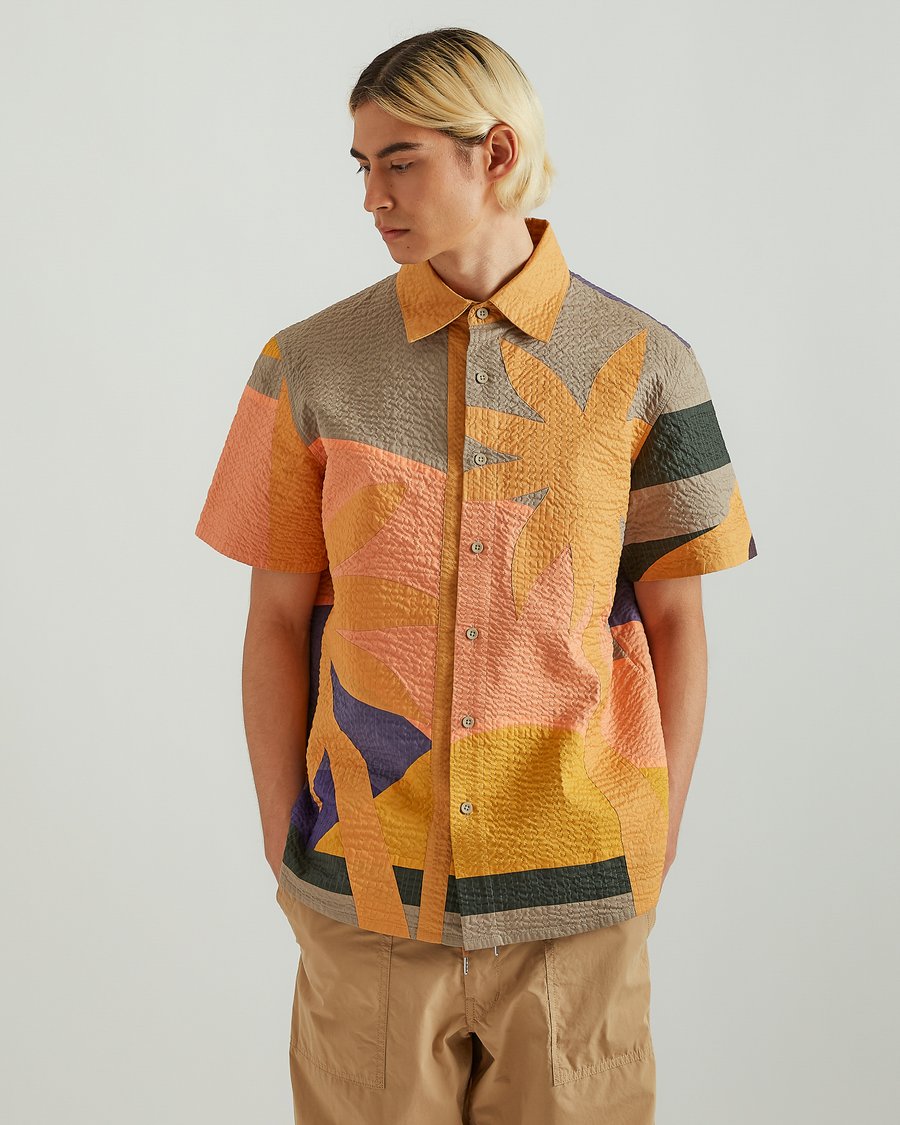 If you're searching for a shirt that's tropical but not tacky, boxy and yet not grossly oversized, quilted but breathable, then look no further than this gorgeous paradise shirt from Craig Green. The tailoring is similar to what you'd find in shirts from a Helmut Lang show but revamped for a summer experience.
The spread collar and curved hem combine to offer the breathing room necessary to a quilted summer shirt. But most important is the design itself: warm, sunny, tropical designs against a neutral background make this shirt a tasteful standout in any summer wardrobe.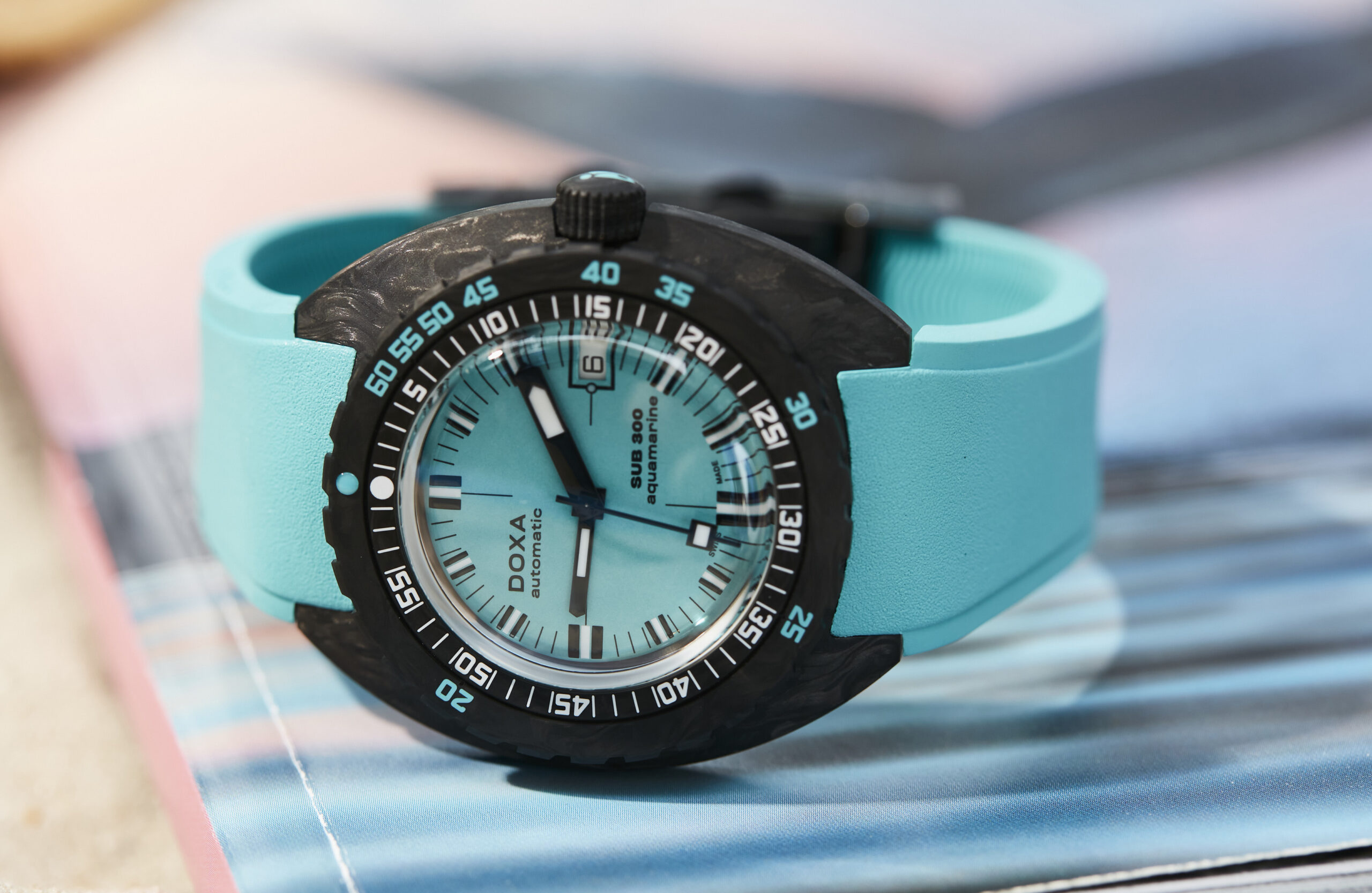 You don't have to look far to find nautical watches, with the diver's watch being a popular choice. This revival of the classic model championed by Jacques-Yves Coustea comes in six colours and with COSC (Official Swiss Chronometer Control) certification. The rubber strap with wetsuit extensions makes this a truly functional and stylish stunner of a timepiece.