Aboard Poirot's Magnificent Century-Old Motor Yacht Madiz
With all due respect to the incomparable David Suchet, the real star of the 1989 TV adaptation of Agatha Christie's classic short story "Problem at Sea" is not the famed Belgian detective, Hercule Poirot, but the majestic motor yacht Madiz, aboard which most of the episode was filmed.
"Problem at Sea" is set in the 1930s on a luxury passenger ship as it leisurely cruises the eastern Mediterranean over calm waters and under a glorious summer sun. In true Agatha Christie form, it doesn't take long before one of the passengers dies under suspicious circumstances, leaving Poirot and his companion Captain Hastings to unravel the mystery and expose the killer.]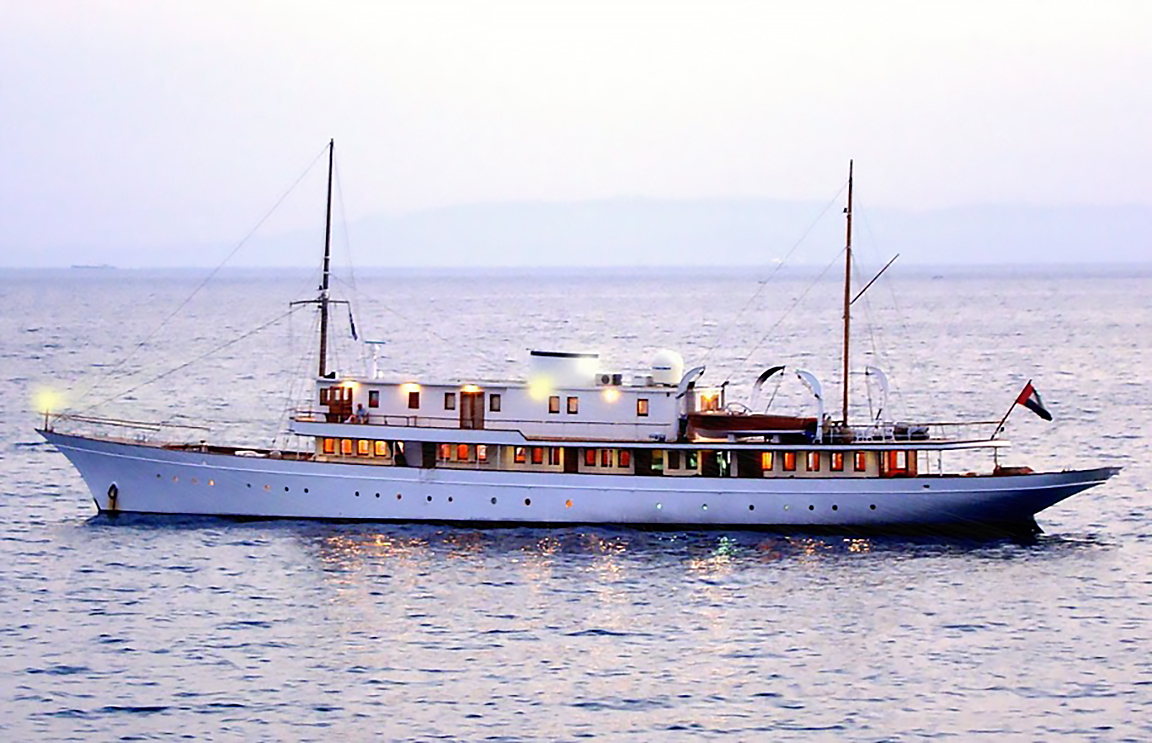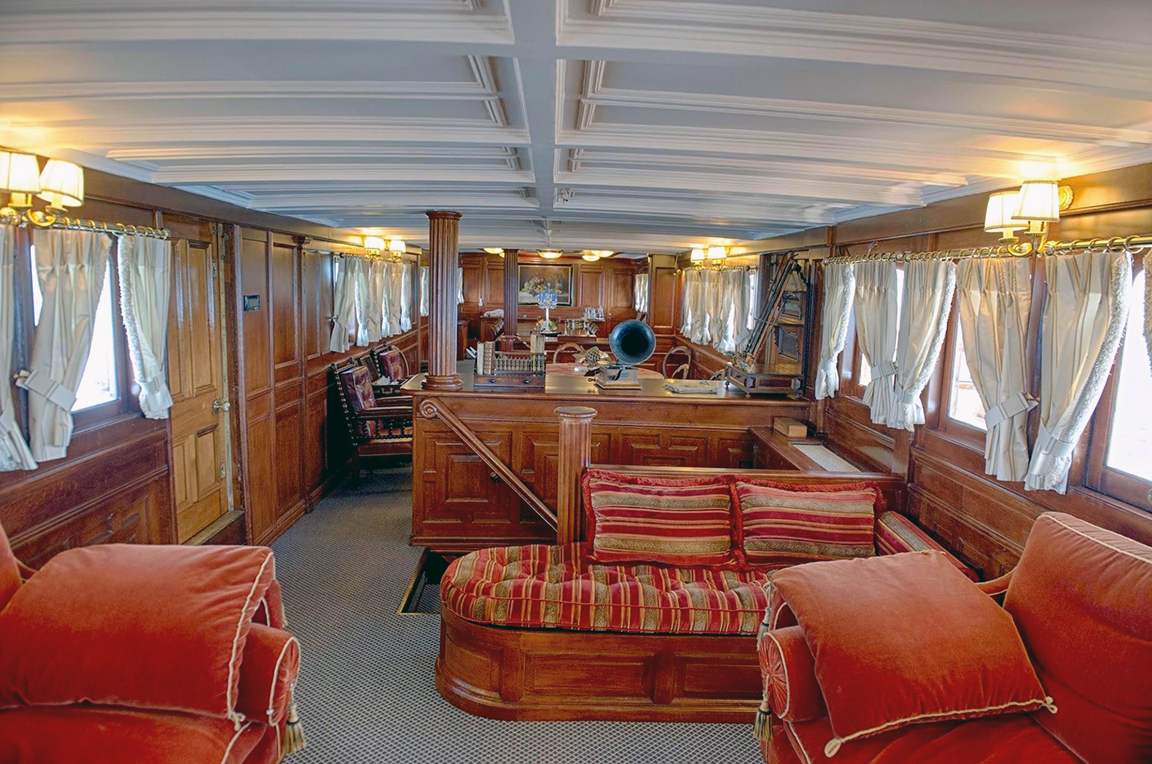 Beyond being based upon a brilliant piece of writing, the TV adaptation of the story captures Poirot's world in exquisite detail thanks in large measure to the magnificent Madiz being a bona fide period yacht.
Built on the banks of Scotland's River Clyde back in 1902, the yacht was constructed for the immensely wealthy and successful Scots businessman James Coats, essentially the Jeff Bezos of his day. Measuring 147.5 feet in length and powered by three six-cylinder steam engines generating a fantastic 91 horsepower apiece, the vessel, originally named Triton, was launched February 27, 1902. Coats is said to have been immensely proud of his yacht, travelling aboard it at every opportunity.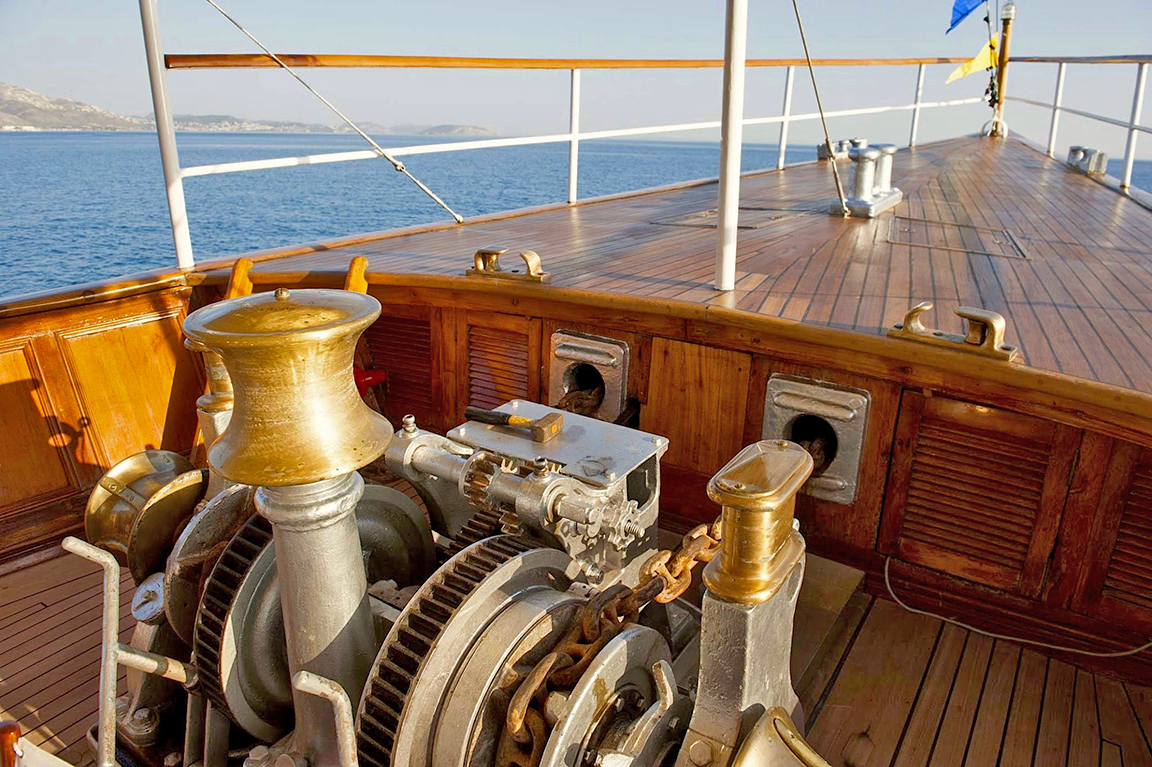 Triton sailed proudly through the First World War in defiance of the submarines, and through the Great Depression in defiance of worldwide economic hardships. Following Coats' death, the vessel was briefly sold to new owners before falling into the service of the British government with the onset of the Second World War.
Renamed Hiniesta, in military service the steel-hulled yacht played an important role in the development of an anti-submarine warfare technology known as huff-duff (HF/DF). It was designated a Royal Patrol Yacht and used to take King George VI, Queen Elizabeth, and Princess Elizabeth, now Queen Elizabeth II, on a short victory tour.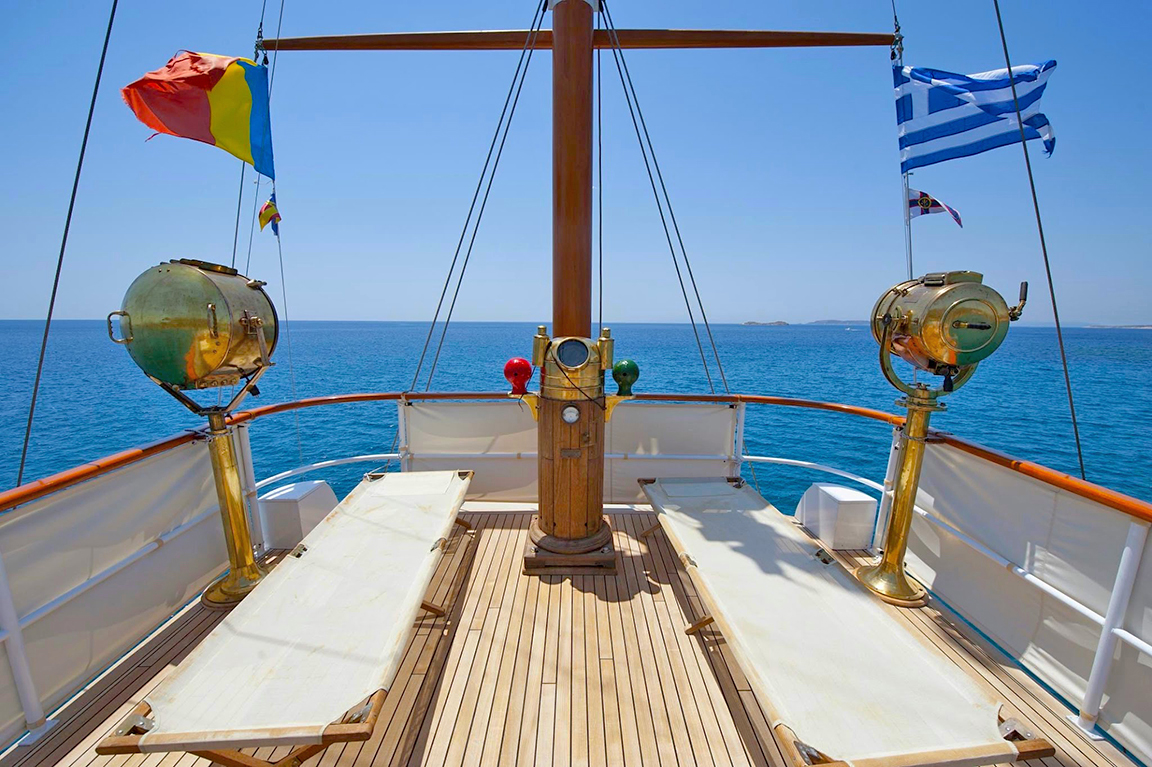 Released from government service, the vessel went through a number of further ownership and name changes until 1970, when it was purchased by the Iranian/Greek businessman Constantine (Costas) Keletsekis and renamed Madiz.
By this point thoroughly worn out, the tired but still-elegant yacht was long past overdue for a major overhaul, leading Keletsekis to spend a fortune rebuilding it from the keel up. The original coal-fired steam engines were replaced with far cleaner and more efficient marine diesels from MTU Mercedes Maybach, while the hull and mechanical systems were extensively and lovingly restored to a high modern standard.
Most importantly, is said to have Keletchekis engaged some of the finest marine craftsmen in the world to preserve and restore the original interior fittings, including the original deck equipment, the opening skylights, the Burmese teak decks, many of the original interior furnishings, and all of the original interior panelling, painstakingly hand-carved from massive slabs of Cuban mahogany and French oak.
Now owned and operated by Liberia-based Prince Trading Corp. and given further mechanical updates in 2009, M/Y Madiz had been available for private charter before the COVID-19 pandemic. But like so many other luxury yachts worldwide, Madiz has been temporarily sidelined while the world waits for a return to normalcy. With luck, that will happen for the 2022 sailing season, just in time for the yacht's 120th birthday.
With its reliable new power, Madiz cruises its 12 passengers through the eastern Mediterranean at a comfortable speed of just over 11 knots, while enjoying a range of just over 5,000 kilometres – all in authentic period luxury.
With its rich history, unique pedigree and more than a bit of celebrity from having hosted wealthy industrialists, royalty, and even the fabled Hercule Poirot, Madiz remains a truly one-of-a-kind classic. As the world's oldest sailing yacht, it will be in high demand for charter by offering a truly unique experience that nothing else on earth can quite equal.