Canada-made custom bow ties.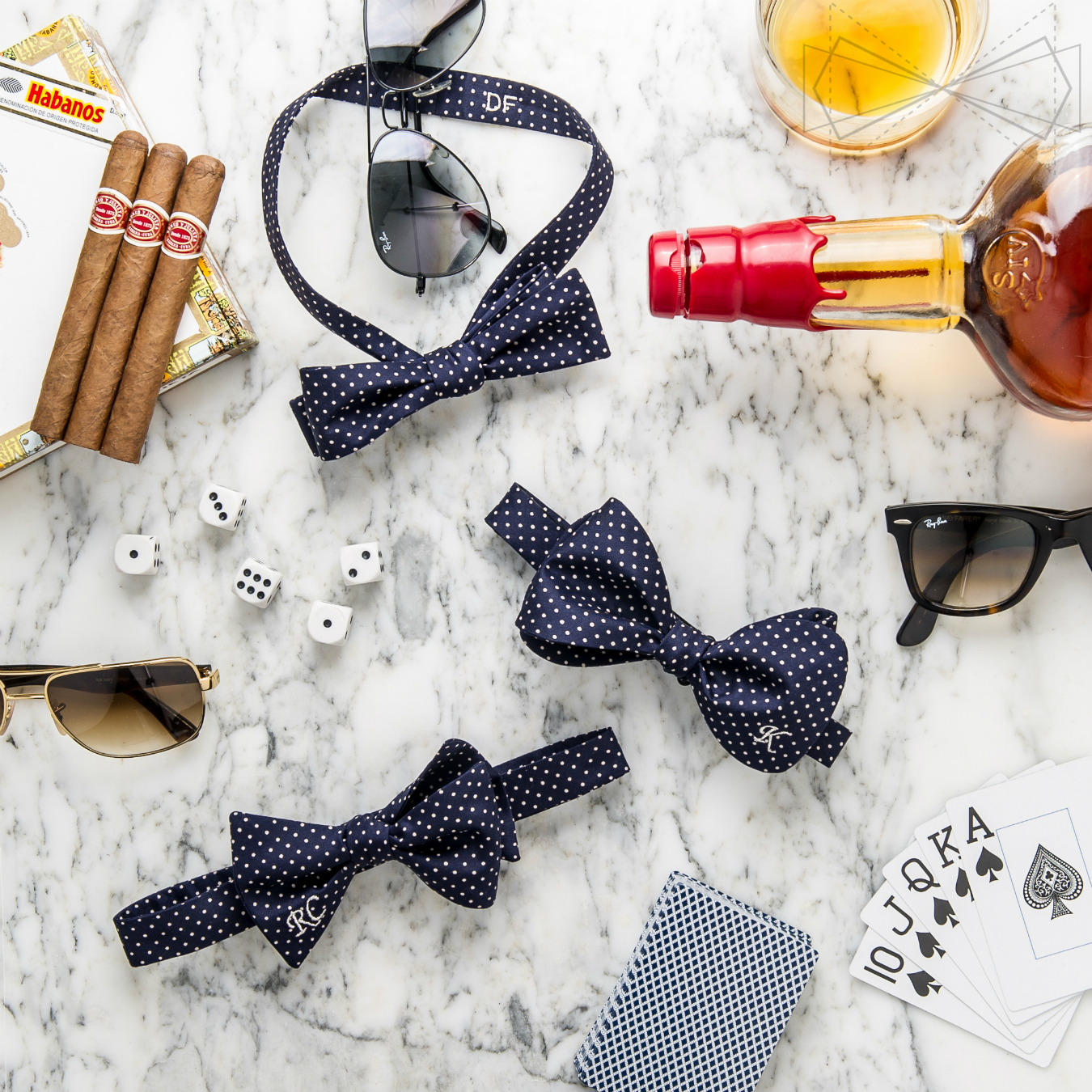 Bow ties have the ability to amplify the personality of their wearers—no matter, it seems, what that personality is. Consider the suaveness of James Bond, Winston Churchill's aura of authority, or even the approachable quirkiness of Bill Nye the Science Guy—all proponents of the bow tie, and somehow elevated for it. Bow ties simply attract attention. Case in point: Rocky Choi, co-founder of Maison des Bows, who wore a bow tie to his junior prom in 2001, catching the eye of a girl named Priscilla Yeung, his soon-to-be high school sweetheart, and business partner.
Choi and Yeung's fateful meeting resulted in a romance, yes, as well as the founding of Maison des Bows, a Toronto-based bow tie atelier that offers unique customization, detailed designs, and superior craftsmanship in ties made from high-quality fabrics, including wool, velvet, linen, and cotton. Choi and Yeung also procure traditional Chinese prints, Thai raw silk, and floral print fabrics from Japan and Korea.
"MdB [Maison des Bows] is all about customization and personalization," says Choi. If a customer cannot find a print on the website that suits their fancy, they are encouraged to bring in a selection of their own, as part of the BYOF, or "bring your own fabric", option. Once the desired fabric is chosen, a bow tie is then hand-crafted in one of five different style options, varying from the straight and sleek Bond, the classic butterfly-shaped Boss, the rounded Hipster, the pointed-tip Hero, or the bold Rockstar. The wearer's initials can also be monogrammed onto the corner of the bow tie.
Choi's experience as a wedding photographer and Yeung's as a graduate of architecture influences the aesthetics of Maison des Bows—their designs and palate are informed by the design trends they observe. "Bow ties are the backbone of our brand," explains Choi, but that doesn't stop Maison des Bows from trying new things. Currently, they are working on a premium line of wooden lapel pins and cuff-links made from walnut and mahogany, with mother of pearl and Swarovski crystal inlay accents.  "We love to experiment," says Choi.