Canada's special occasion dressmakers.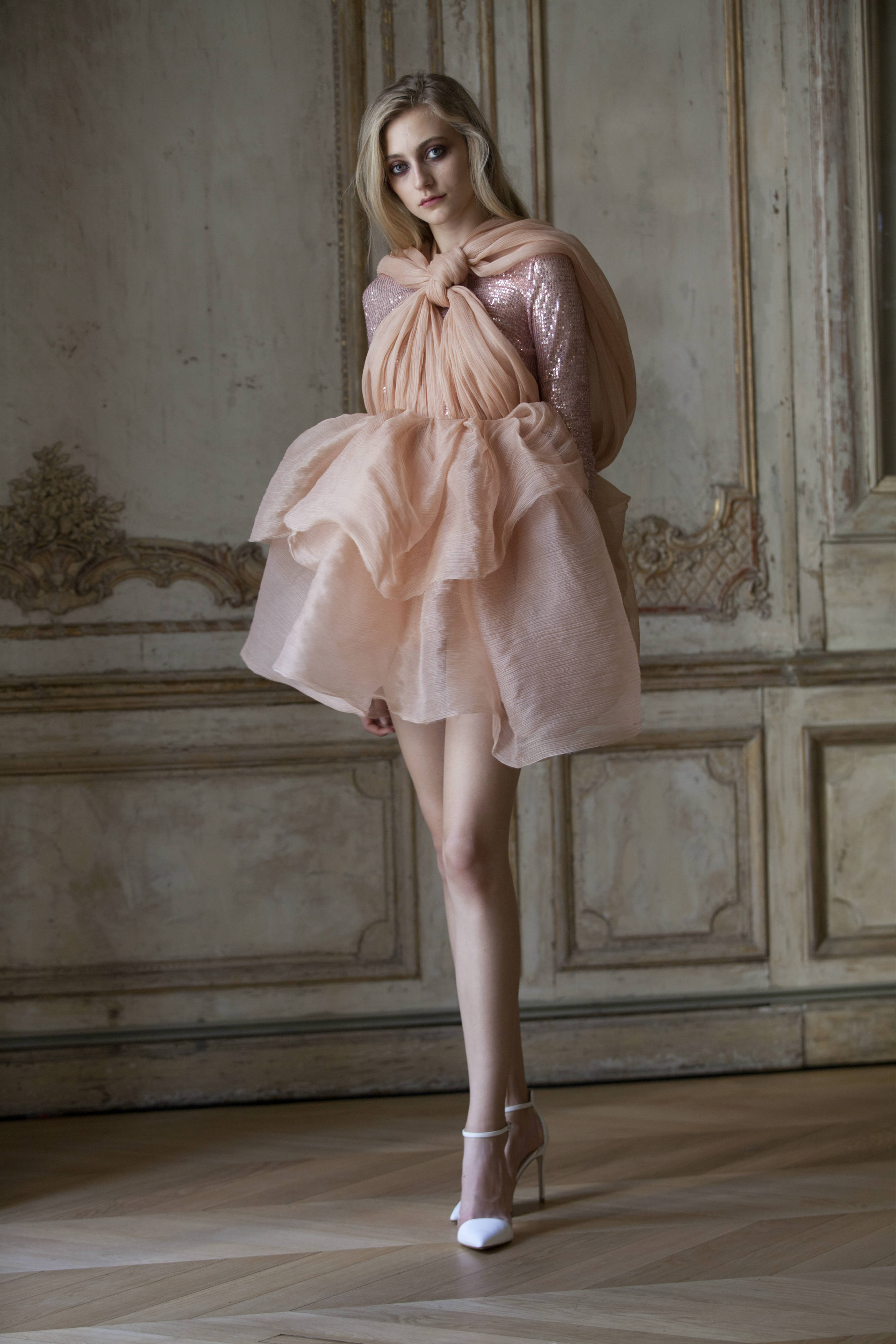 If humans were to have an equivalent season to that of mating birds of paradise, it would be December, when the holidays encourage us to don our most extravagant plumage and dance with the hope that someone worthwhile is watching. The tedious "female Aves are actually always dull" quibble aside, for many women, the season's deluge of events calls for dramatic formalwear. Fortunately, Greta Constantine designers Kirk Pickersgill and Stephen Wong have mastered the art of sartorial statement-making.
Since launching their line of women's ready-to-wear out of Toronto in 2006, the pair have been responsible for many a Cinderella moment, dressing the likes of Naomi Campbell, Iman, and Angelina Jolie among their dedicated private clientele. Over time, Pickersgill and Wong have come to consider the "Greta Constantine woman" as an amalgamation of their friends and clients—a diverse set of women including many working mothers—who are nothing if not dynamic. "[Our woman] has a lot of events to go to, what she needs that she can wear to work that will carry her to evening…" explains Pickergill at Vancouver's Wardrobe Apparel, where Greta Constantine's 2016 holiday collection is carried. "We deal with so many different cultures and clients and events, so we get to learn about what kind of parties there are to attend in a given year, what they call for—be it more conservative wear, or outfits that you can dance freely in."
Since launching a line of women's ready-to-wear out of Toronto in 2006, Greta Constantine has been responsible for many a Cinderella moment.
The duo has earned a reputation for their innovative use of fabric, first becoming synonymous with jersey (once dubbed "the jersey boys" due to their mastery of flattering frocks in the material), before integrating Italian silk wool and a distinct, scuba-like athletic microfiber material from which they craft machine-washable ball gowns (who doesn't want a fancy dress you don't have to worry about getting a little canapé on?). "It's like the holy grail of fabrics for us, it comes in different weights and it will hug the body and hold you in, it's almost like Spanx in a dress form, and as it also happens it travels really well and you can wash it," explains Pickersgill. Of course, the fabric's purpose is not entirely utilitarian: "People have an idea of how they want to look and I think that is feminine, fun, with a bit of sex appeal, and with these fabrics it's easy to do that," adds Wong.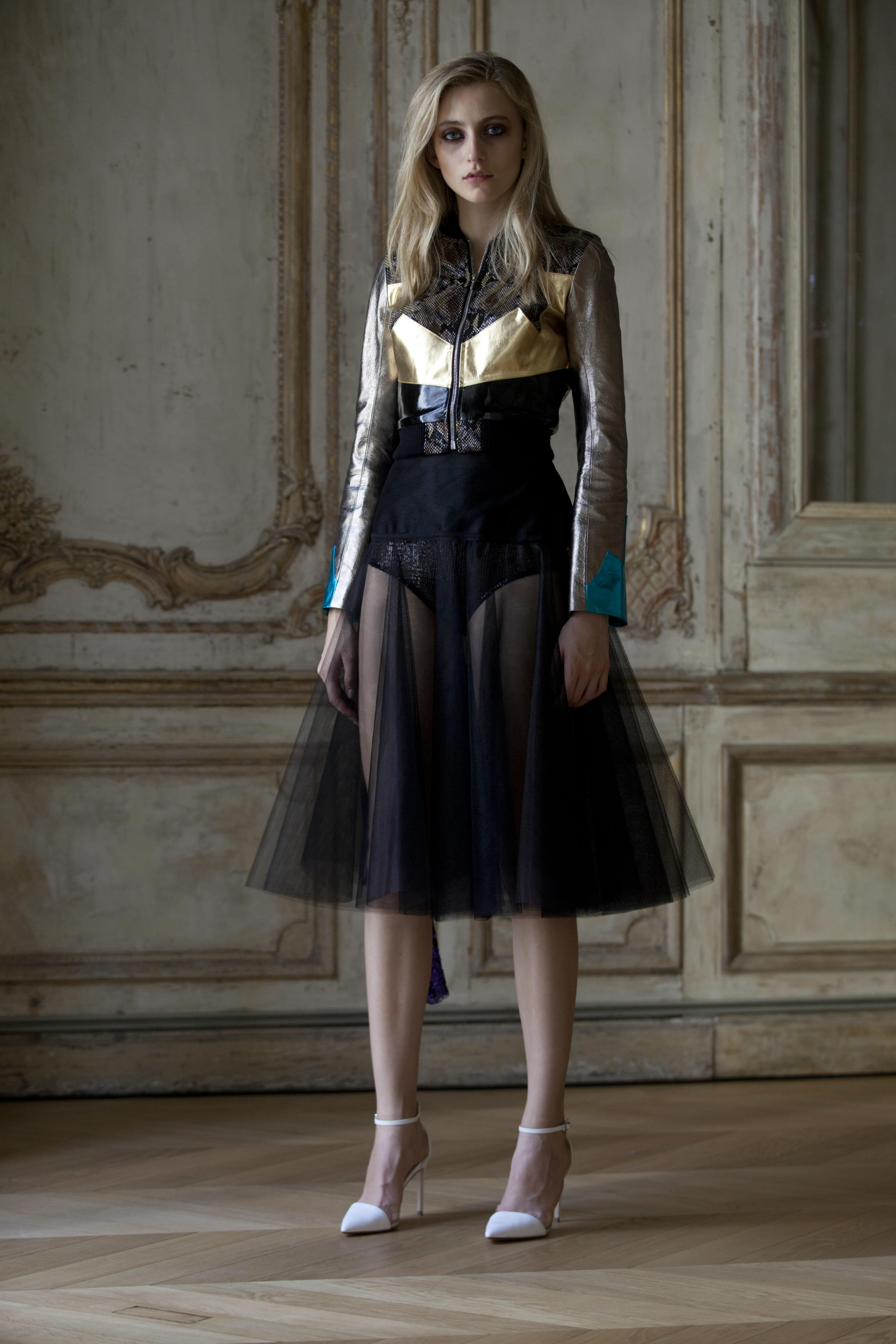 This holiday season's frocks are dramatic and unabashed, featuring strong, sculptural silhouettes—rose-gold A-line skirts ruffled like upside-down carnations, crimson floor-length gowns with voluminous sleeves, transparent black mesh trains—all of the drama. "Most women, if they have the opportunity to be adventurous they're going to do it," says Pickersgill. "They want to be the belle of the ball. They want that prom moment all over again."
The duo has always been careful to keep their growth slow and steady, but having recently received the Canadian Arts and Fashion award for Womenswear Designer of the Year, they are planning their potential next move—perhaps a foray into kidswear, particularly the "mommy and me" look currently gaining traction, particularly with Asian and Middle Eastern clientele. "This season our buyers are telling us it's all about children—women are spending as much money on a dress as they would for an item of clothing for their children," says Pickersgill, "So that gets you thinking."
Thinking, perhaps, that one is never too young nor too old for an evening of glamour.