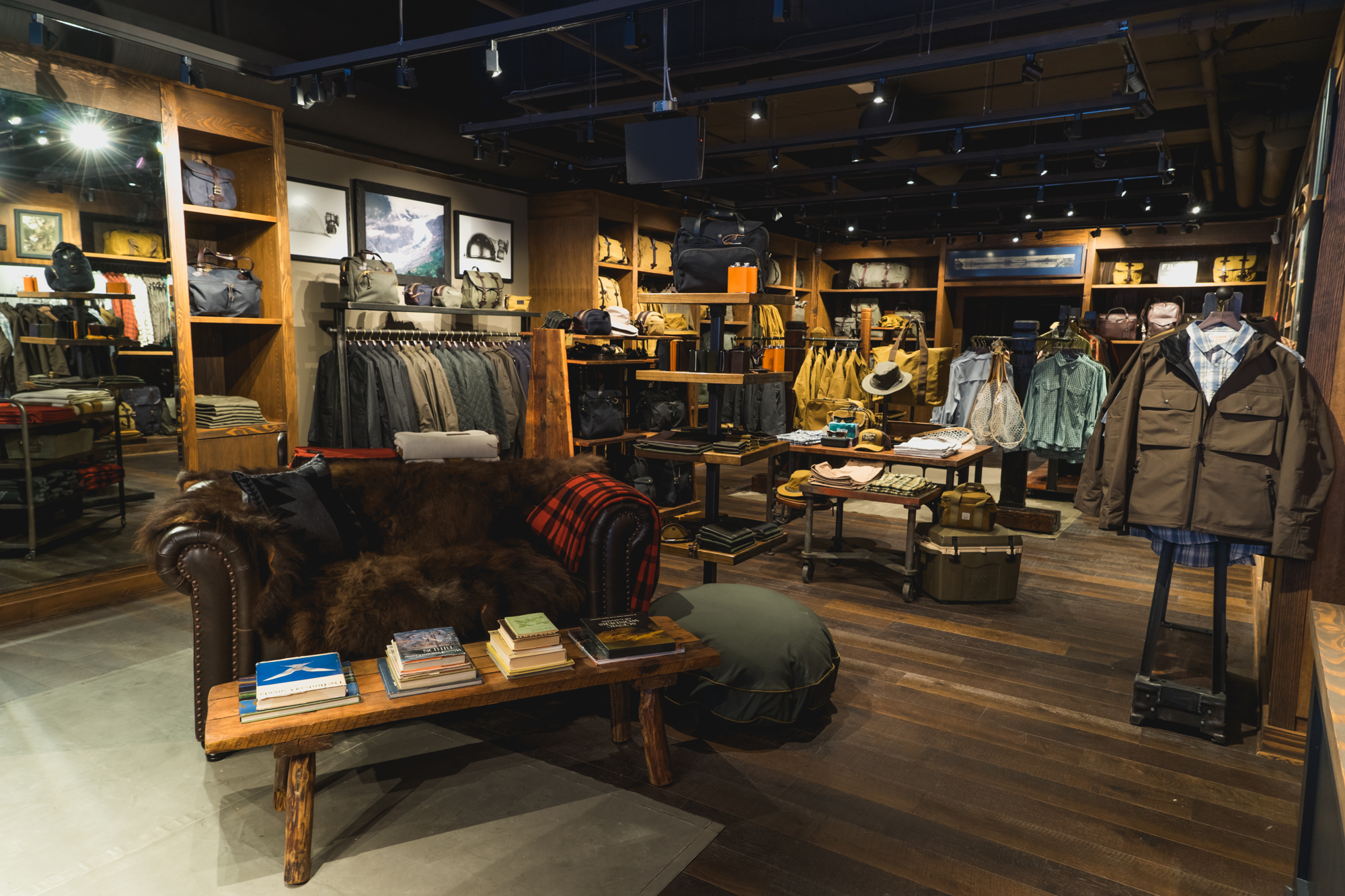 Faced with the ever-changing styles of the fashion world, heritage clothing brands often turn to desperately tapering and flaring pant legs or slimming shirt cuts to remain relevant. As Filson embarks on its 120th year and first Canadian location, however, the Seattle-based outdoor apparel and accessory brand has found a different approach to moving forward—by looking back.
"First and foremost, [Filson] is not a design project; it's about problem-solving," says creative director Alex Carleton on the eve of the Vancouver store opening. "And that's very much how I look at the product—I look at the product as tools [and] really focus on product premise."
Indeed, Carleton follows a practice that began in 1897, when company founder C.C. Filson catered to the needs of the Klondike Gold Rush fortune seekers as they ventured into the cold north. Ever since, the company has carved its legacy with innovations such as its "Tin Cloth" material (wax-coated thick cotton canvas designed to protect from dynamite explosions at the turn of the century) and the still-best-selling Cruiser jacket (a functional and flexible pocket-laden design patented in 1914).
To keep up with the times, Filson regularly seeks the opinion of its loyal customers in the field to test products and understand current needs, be it the movement in an angler's shirt or the warm and quiet fabrics for hunting. As Filson's form has followed its function, the company defies the "engineered obsolescence" that Carleton notes typical of the sportswear industry, where products are boasted as the latest and greatest before requiring replacement come next season.
"I actually challenge the word new," Carleton says. "[Instead], we talk about innovation as revealing—revealing ideas and revealing concepts that could always have been within the brand, and are always believable from the brand."
As Filson's form has followed its function, the company defies the "engineered obsolescence" of the sportswear industry.
Aesthetically, this has led Filson to black-and-white nature photography, with the upcoming fall 2018 palette featuring subdued tones imagining the colours behind monochromatic Victorian-era shots of the Pacific Northwest. And while the ever-present woodsy theme seems very region-specific—admittedly making Vancouver a natural choice with its encompassing lakes and mountain trails—it's Filson's strong and storied identity that has made it a solid wardrobe basic with a personality.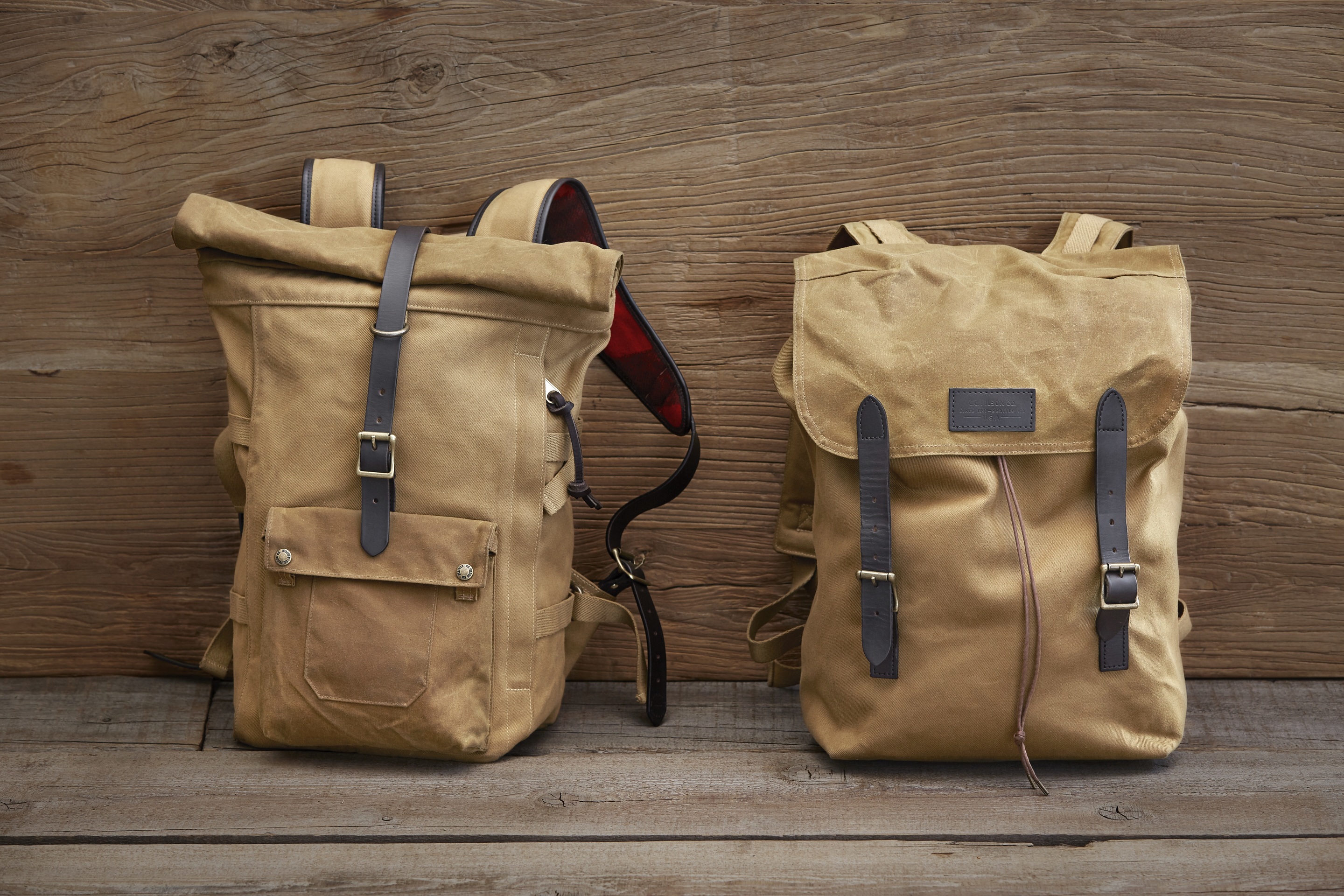 "There is a very classic form to Filson that makes it easy to interpret, easy to adopt, easy to understand and mix with a real diverse spectrum of consumers," Carleton says, noting various settings from the brand's "spiritual home" at a ranch in Colorado Springs, to metropolitan London, Tokyo, and New York where Filson briefcases have been spotted with Brunello Cucinelli suits and the brand's down jackets pair with Isabel Marant boots. "Whether you're a luxury consumer, whether you're buying ranch wear or stuff to work with in the field for hunting up the Snake River in Idaho, you need quality—you want quality."
With four more store openings slated for this year alone (Toronto can look forward to their own this summer), Filson continues to expand its horizons, never allowing heritage to hold back progress. "While Filson is a historic brand, we're not beholden to our history," Carleton says, and with a smile adds, "We often refer to ourselves as a 100-year-old start-up."
Filson, 47 Water Street, Vancouver, B.C., (604) 689-1836.
_________
Never miss a story. Sign up for NUVO's weekly newsletter.