Sara Battaglia for Salvatore Ferragamo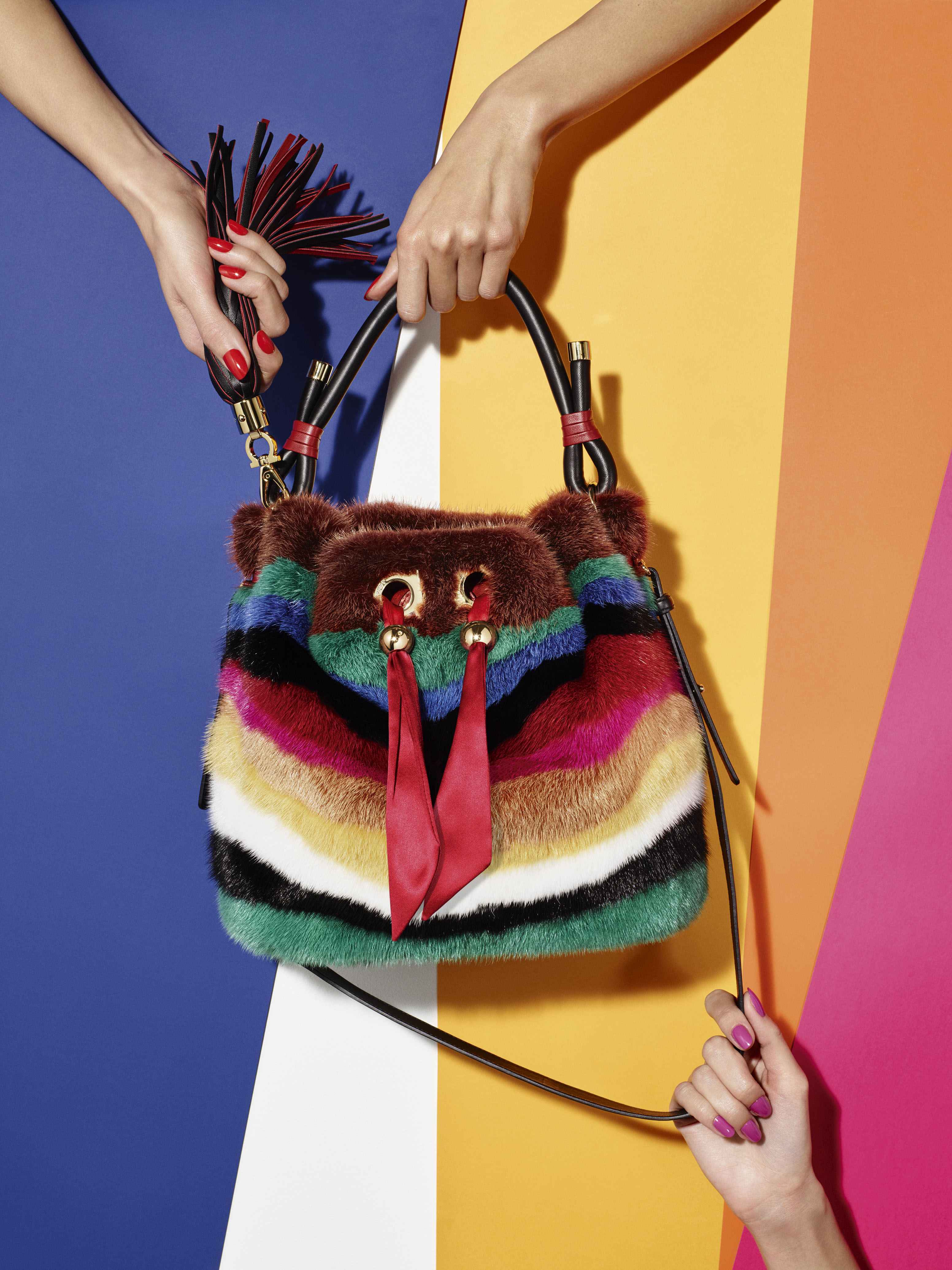 The Salvatore Ferragamo brand has become adept at harnessing the power of its own archive, cleverly reviving historic styles with the help of savvy young designers keen to share their skills (most recently: Edgardo Osorio of Aquazzura collaborated on an Old Hollywood–inspired shoe collection).
In the new Ferragamo x Sara Battaglia collection, the line has identified a bright young partner to uphold its glamourous spirit. Battaglia, a five-year-old handbag label known for its fringe details and electric colours, has contributed its signature renegade flair to 11 handbags. Several of these pieces, including a candy-coloured clutch and a soft, striped mink satchel, recall the iconic "Over the Rainbow" platforms Ferragamo created for actress Judy Garland in 1938. "It's super great exposure to see my name next to a huge brand like Salvatore Ferragamo," Battaglia recently told InStyle. "I think people will believe in me even more after this."
Battaglia aims to debut her first ready to wear collection this fall; in the meantime, her rainbow-bright influence over Ferragamo's accessories portends many a cheerful summer street-style snap.