The Superyacht That Thinks It's a Swan
The ugly duckling that became a swan(boat).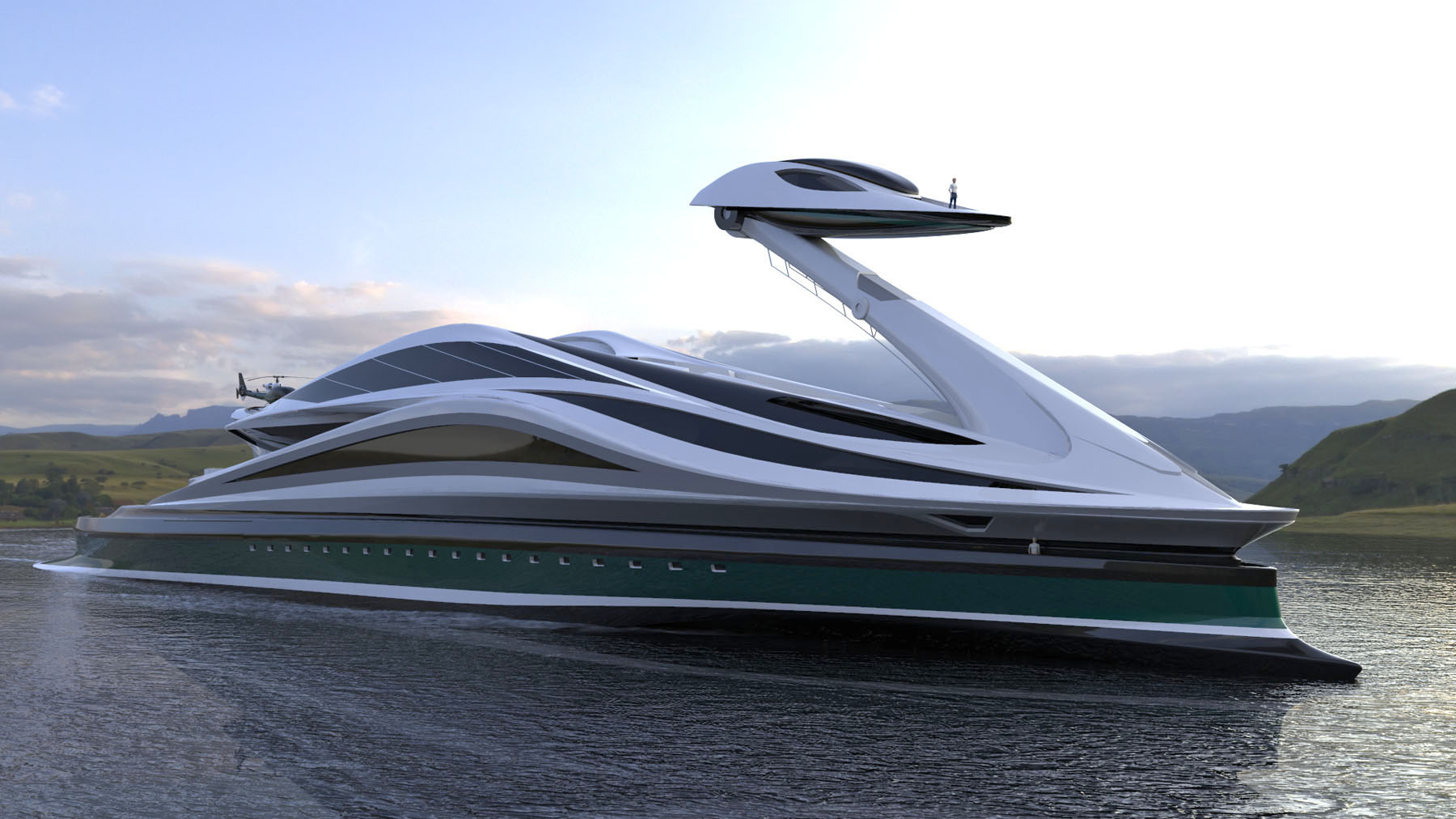 Yachts are all about graceful living. And in nature, few creatures are more graceful than a swan. At least that's the view of Italian industrial designer Pierpaolo Lazzarini in his approach to Avanguardia, a remarkable superyacht that looks just like a swan.
Avanguardia is unlike anything else on the water. The 137-metre design boasts all the usual amenities that luxury yacht owners come to expect: twin helicopter landing pads, a built-in car garage so your Aston Martin or gull-wing Benz is always ready for on-shore excursions, a couple of Jet Capsule tenders, a swimming pool, a Jacuzzi, plenty of indoor and outdoor dining spaces, a fully climate-controlled wine cellar, no fewer than five decks to explore, and opulent luxury at every turn.
But the pièce de résistance in Lazzarini's design is the vessel's head and neck. The head is actually the pilot house where the yacht would be driven from, which doubles as a detachable 16-metre tender. The neck is in fact an elegantly shaped articulated crane, which bends forward and down to lower the head to the water as gracefully and gently as a real swan drops its own head down to feed.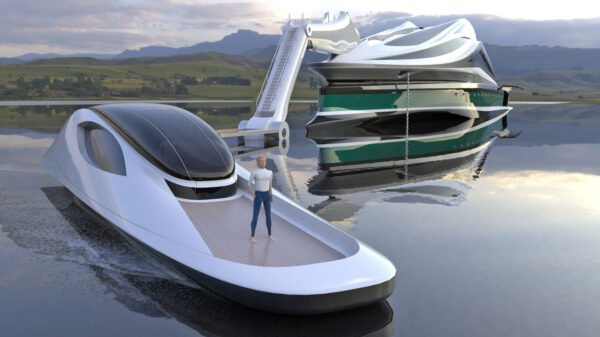 While underway, the head and neck retract flush against the body "between the wings" to protect against shock damage when dealing with ocean waves. The head can then be raised to an erect position for optimal visibility when navigating in more restricted spaces, such as canals, fjords, and marinas.
Power for this yacht comes from a diesel-electric MTU Rolls-Royce hybrid system. Stretching 137 metres in overall length and riding on a generous 22-metre beam, Avanguardia draws just six metres of water fully loaded, allowing it to operate in comparatively shallow waters. A total of 24 guests would be served by a staff of 12 and a vessel crew of 10.
While Lazzarini has yet to sign a deal with a yacht builder to actually produce the design, the company notes that it has received serious interest from major shipyards in both Germany and Italy. The trick to executing Lazzarini's vision will be in engineering the articulated neck—oh, and finding a buyer willing to part with the estimated $500 million U.S. purchase price.
While Avanguardia certainly raises eyebrows, it is a fully functional yacht, emphasizes Lazzarini. The unique head and neck appendage is an operable design based on existing technology already used worldwide to create detachable control cabs and articulating cranes for the construction industry. They just don't necessarily look like swans.
And if the whole swan look isn't quite your thing? The Rome-based Lazzarini Design Studio says Avanguardia is just the first of six concept yachts based around aquatic animals that it will present over the coming year. Literally, something for everyone. As Canadians, dare we hope one might even look like a giant beaver? Just imagine the possibilities that such a big, flat tail could hold for an extended swim platform.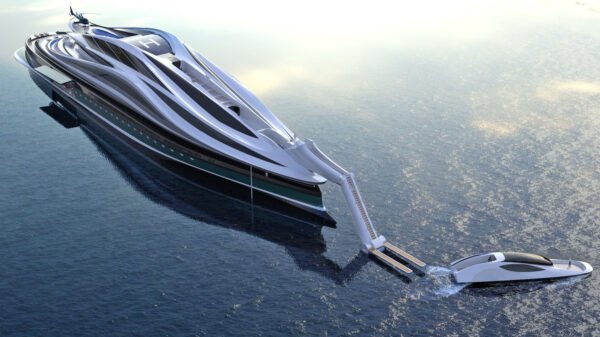 _______
Never miss a story. Sign up for NUVO's weekly newsletter here.