The Solar-Powered Silent 60 Makes Emissions-Free Luxury Boating a Reality
A hush falls over the waves.
The whole point of having a boat is to enjoy an escape from the daily grind. Even in a world where so many people now work from home and no longer face that gruelling daily commute, the laptop still chirps with every email, the cellphone still squawks with every text, and virtual meetings on Zoom, Teams, Webex, and Meet eat up hours of every single day. Face-to-face meetings may have given way to virtual presentations in a dress shirt and shorts, but we're all still counting the minutes to the weekend the way we've done thousands of times before.
When that coveted leisure time finally arrives, who wouldn't mind a break from it all—and especially all that incessant noise?
That was the thought behind an all-new range of solar-powered electric yachts produced by an Austrian company—appropriately enough, called Silent-Yachts.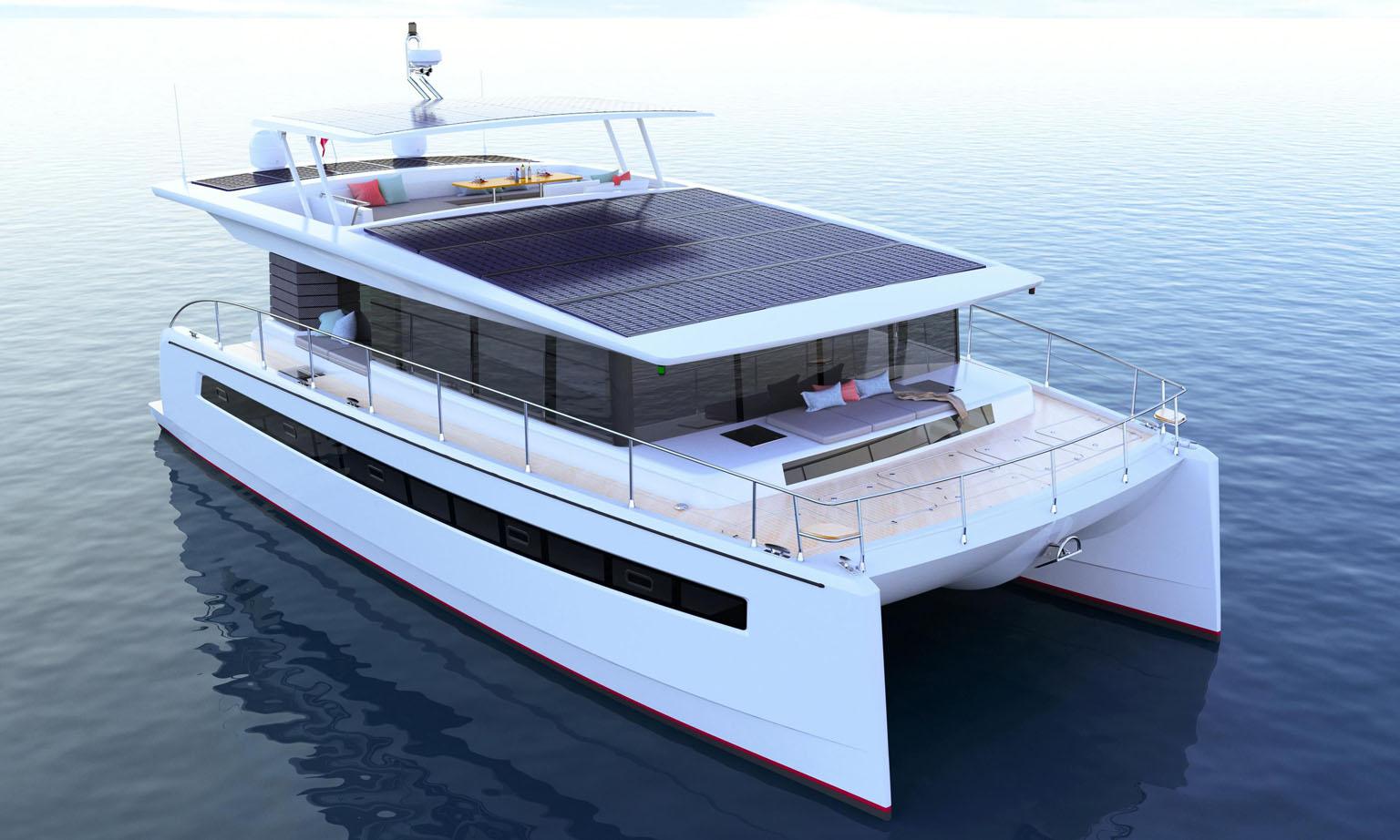 Launched in 2009, Silent-Yachts builds solar-powered cruising catamarans that are quite unlike anything else on Earth. They are the first fully sustainable, ocean-going production catamaran yachts in the world to be powered exclusively by solar energy. Initially greeted with skepticism, the company claimed its yachts could easily cruise for up to 160 kilometres a day for weeks on end, then proved it in 2018 when one of its earlier vessels completed a trans-Atlantic crossing in just 16 days—including one span of lousy weather when there was no sun for a week.
The company's latest creation is an all-new 18-metre yacht called the Silent 60. It's a remarkable luxury cruising yacht that elevates every aspect of the company's previous vessels to a much higher level, with greater levels of power, comfort, and convenience. Have you ever wondered what it would be like to have a powerboat that never needs to stop for fuel and has a range that's only really limited by the capacity of the refrigerator? Here it is, and you can buy it today.
The Strong, Silent Type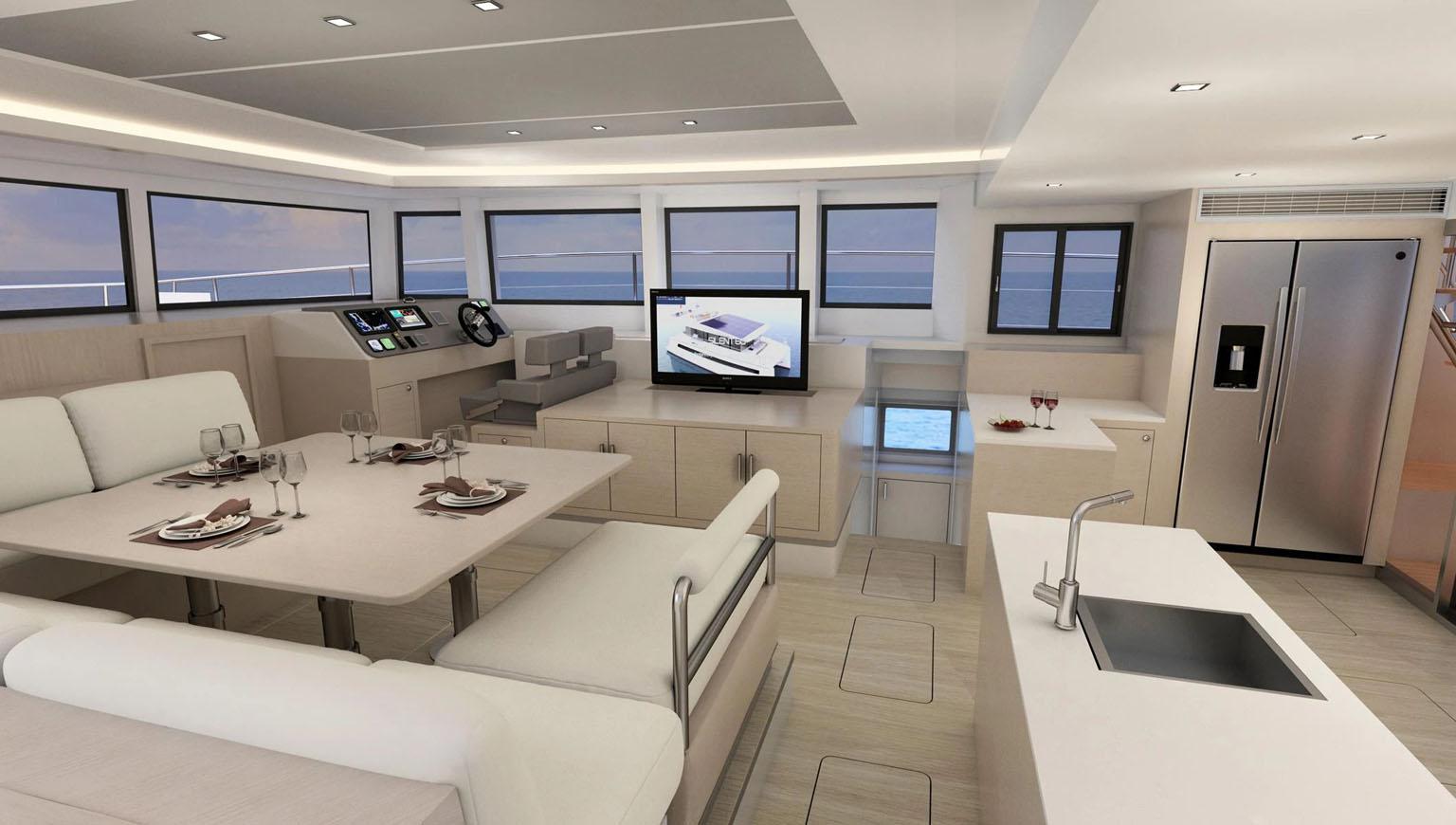 Announced in mid-2020, the fully electric, 29-ton Silent 60 is an 18-metre-long, nine-metre-wide power catamaran driven by a pair of 50-kilowatt electric motors, which are in turn powered by a 143-kilowatt bank of 48-volt lithium-ion batteries. Keeping those batteries fully charged at all times is a roof-mounted array of 42 powerful solar panels that combine to produce a whopping 17 kWp in energy. That's more than enough juice to let the Silent 60 cruise along all day, day after day, while still powering everything else on board the yacht. In practical terms, under typical use the Silent 60's solar panels can charge the batteries faster than the boat can deplete them.
Designed and engineered by Albert Nazarov at Albatross Marine Design, the Silent 60 is indeed absolutely silent in operation, with no engine noise, no fumes, no vibrations, and no emissions of any kind. As a fully electric system, the propulsion system requires no maintenance—ever—and is fully self-sufficient, meaning the only time this boat needs to visit a port of call is when the owner wants to reload with fresh groceries and wine. And since the draft is just under one metre, those ports of call can be in areas with remarkably shallow water, giving the Silent 60 far more berthing options in popular cruising areas like the Caribbean and Southeast Asia.
The Silent 60 does come with a diesel generator as standard equipment, although the company clearly hopes the owner never needs to use it. The genset exists as a safety precaution, a means of ensuring the batteries remain fully charged in emergency situations where the yacht needs to run at full throttle for extended periods, such as to outrun a serious storm or respond to a medical crisis. In normal operation, it's simply not required.
Next-Generation Power, Next-Generation Comfort
Befitting a yacht that runs on an emission-free, solar-powered electric propulsion system, the interior layouts and decor of the Silent 60 are also ahead of their time. Owners can choose from a range of possibilities ranging from three to six staterooms and up to six heads. All staterooms offer double or twin berths, and all heads include a separate shower for optimal guest comfort.
Step aboard and the main deck is dominated by a vast salon surrounded by huge windows that let the light shine in. The entire main deck, along with the sleeping quarters and heads, benefits from an integrated, climate-controlled aeration system that floods these spaces with fresh air around the clock. The airflow in each space is adjustable, guests having their own control of heat and air conditioning as desired—something not commonly seen in boats of this size, so kudos to Silent-Yachts for the thoughtful standard upgrade.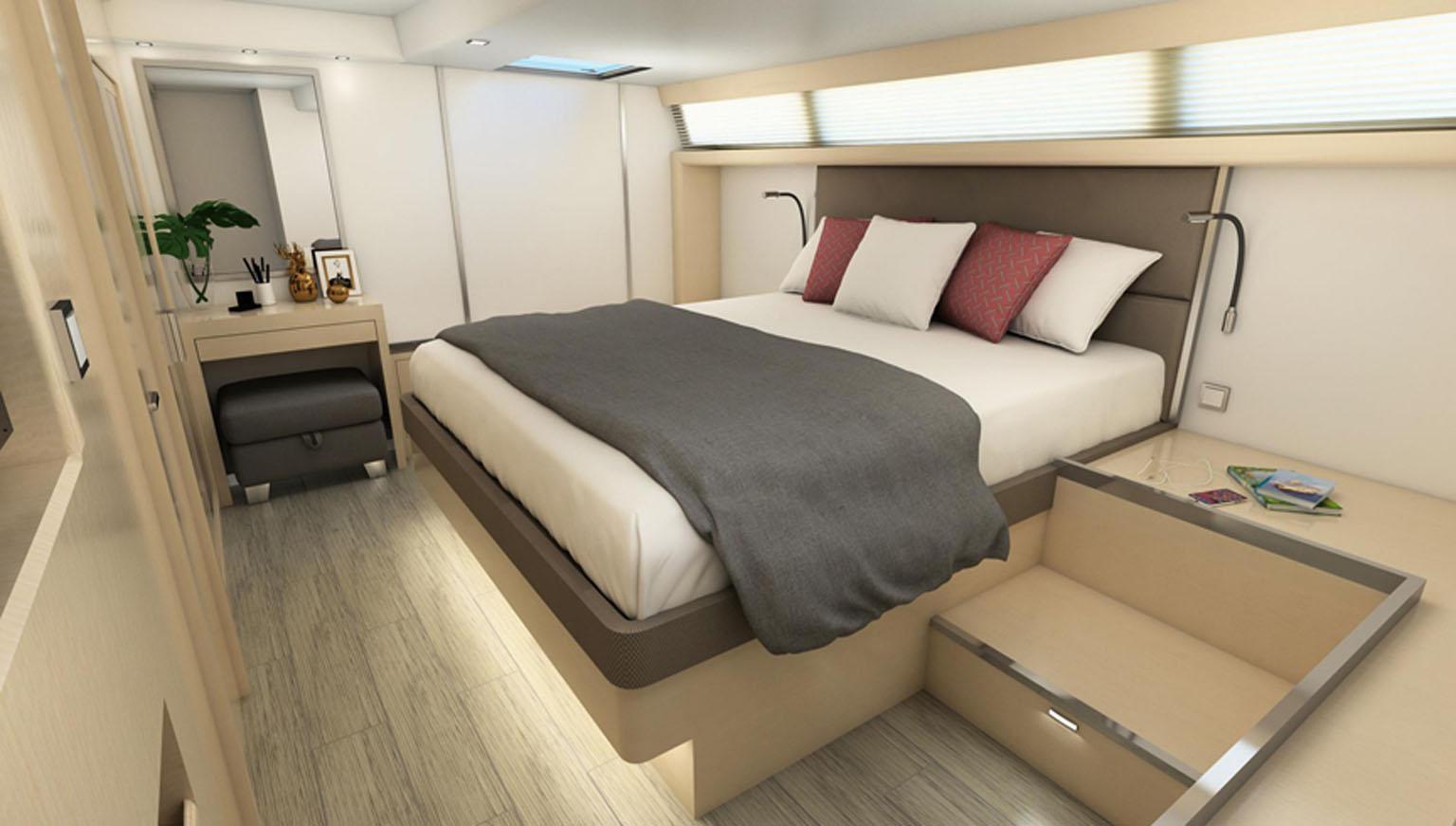 The Silent 60's next-generation power supply further contributes to guest comfort by powering the entire galley, including the induction cooktop, the refrigerator, and the freezer, eliminating traditional gas and propane appliances. It also runs the on-board water-maker that keeps everyone on board well supplied with fresh drinking water while at sea.
Outside, there are large outdoor spaces for reading, sunning, or just enjoying the views both forward and aft, along with a spacious flybridge with a helm station for open-air cruising, complete with a companion seating area and a couple of sun beds.
Looking to get away from everything, including noise of any kind? The Silent 60 is a unique vessel that delivers on the promise of solar-powered, emission-free yachting. With a base price in the range of $3 million and no need to ever buy fuel again, the Silent 60 is an appealing option for environmentally conscious boaters who want to cut their own carbon footprint without giving up any of today's modern comforts.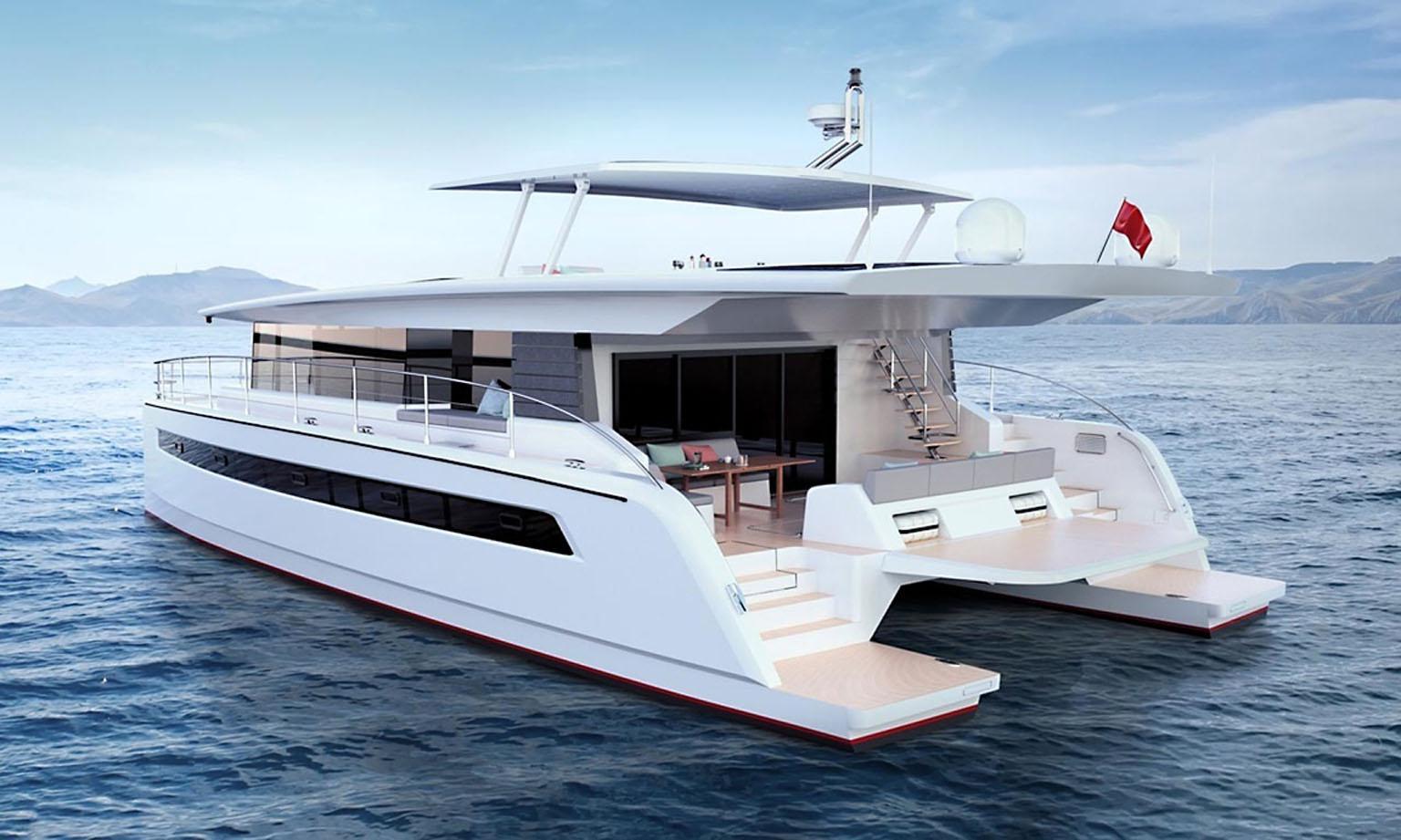 See more on electric boating, HERE.