Home of the Week: Granary House by Mima Housing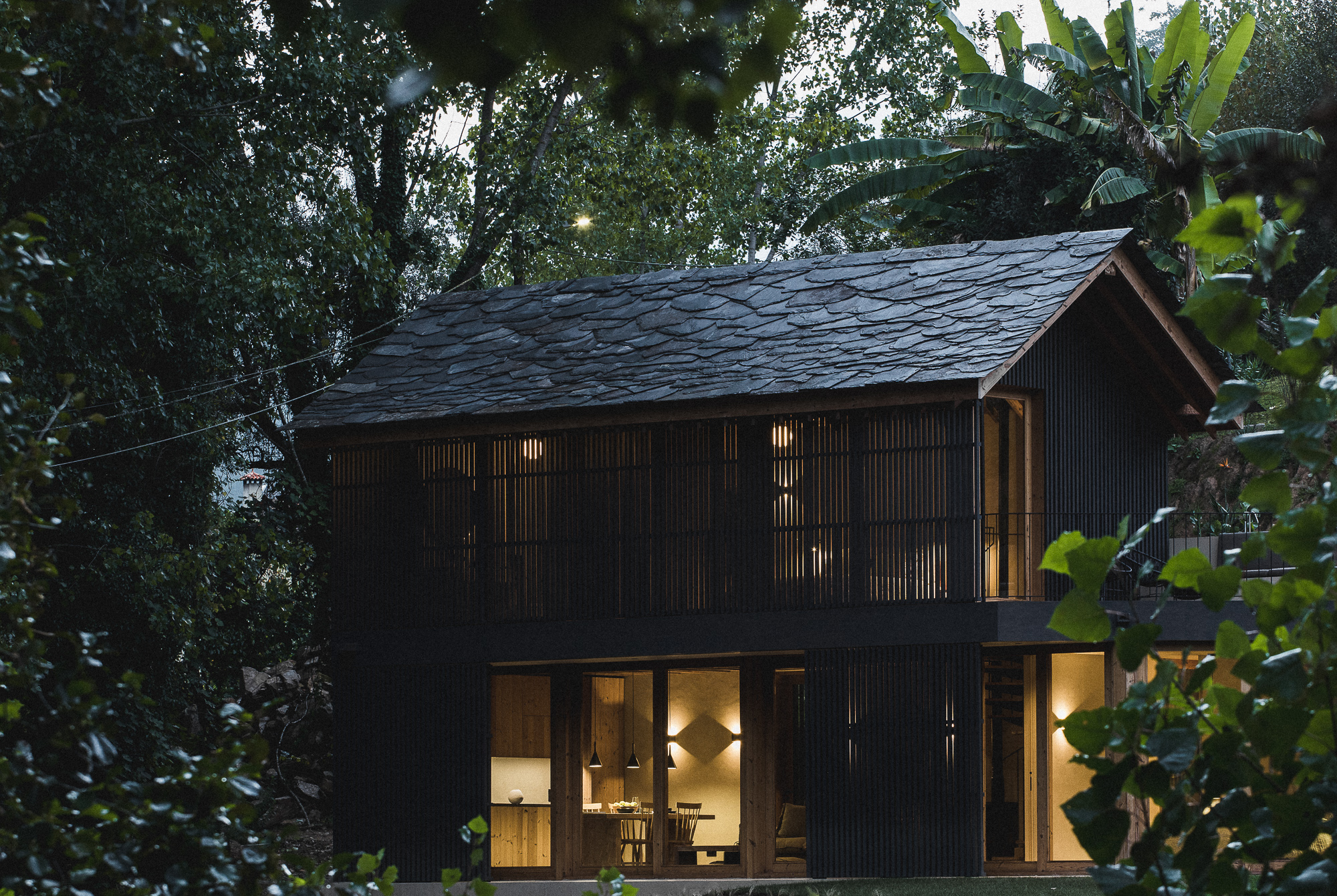 Tucked away on a forested mountainside outside Arouca, Portugal, about an hour's drive southeast of Porto, an old granary building close to collapse caught the eye of architect Marta Brandão. Though the structure had long outlived its usefulness, its setting, a streamside parcel protected by a canopy of trees, had big appeal.
Working with her team at Mima Housing, she imagined a new future for the site: a getaway cabin in the woods. The team used the same building site as the historic granary, so the dimensions of the new building are the same as the old, giving the house a sense of having always been there. Its height, too, is inspired by the traditional granary forms common to that region.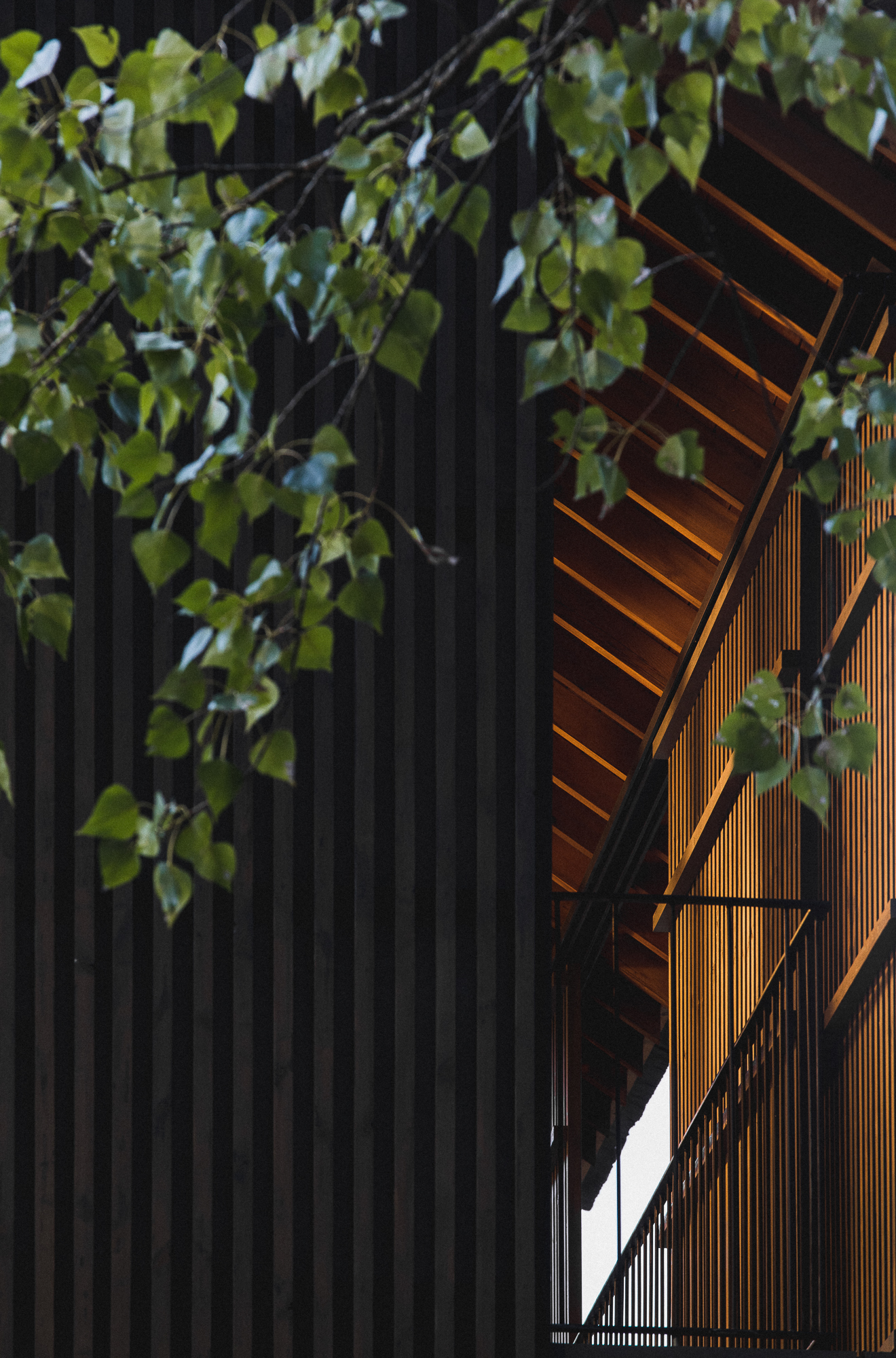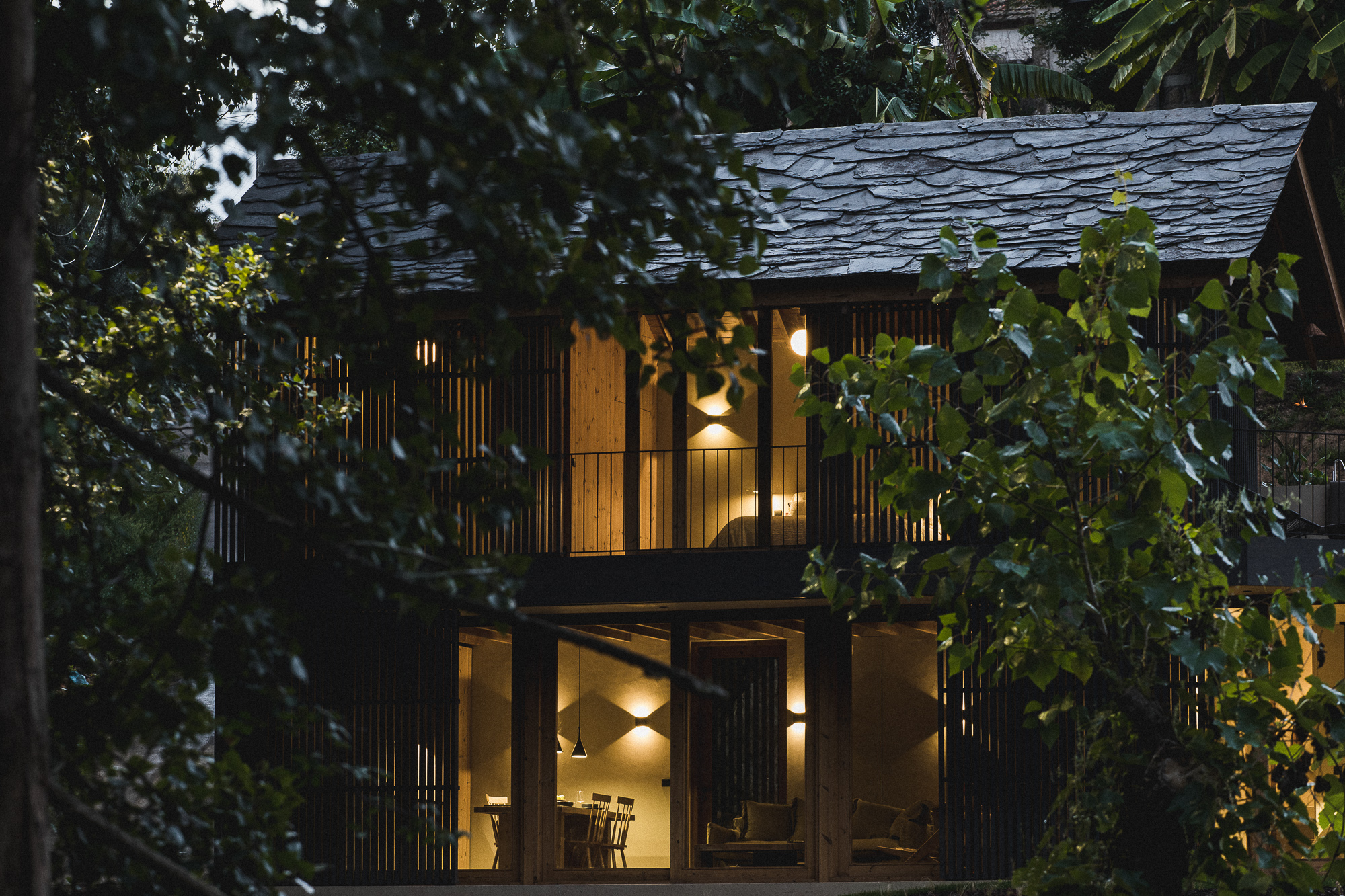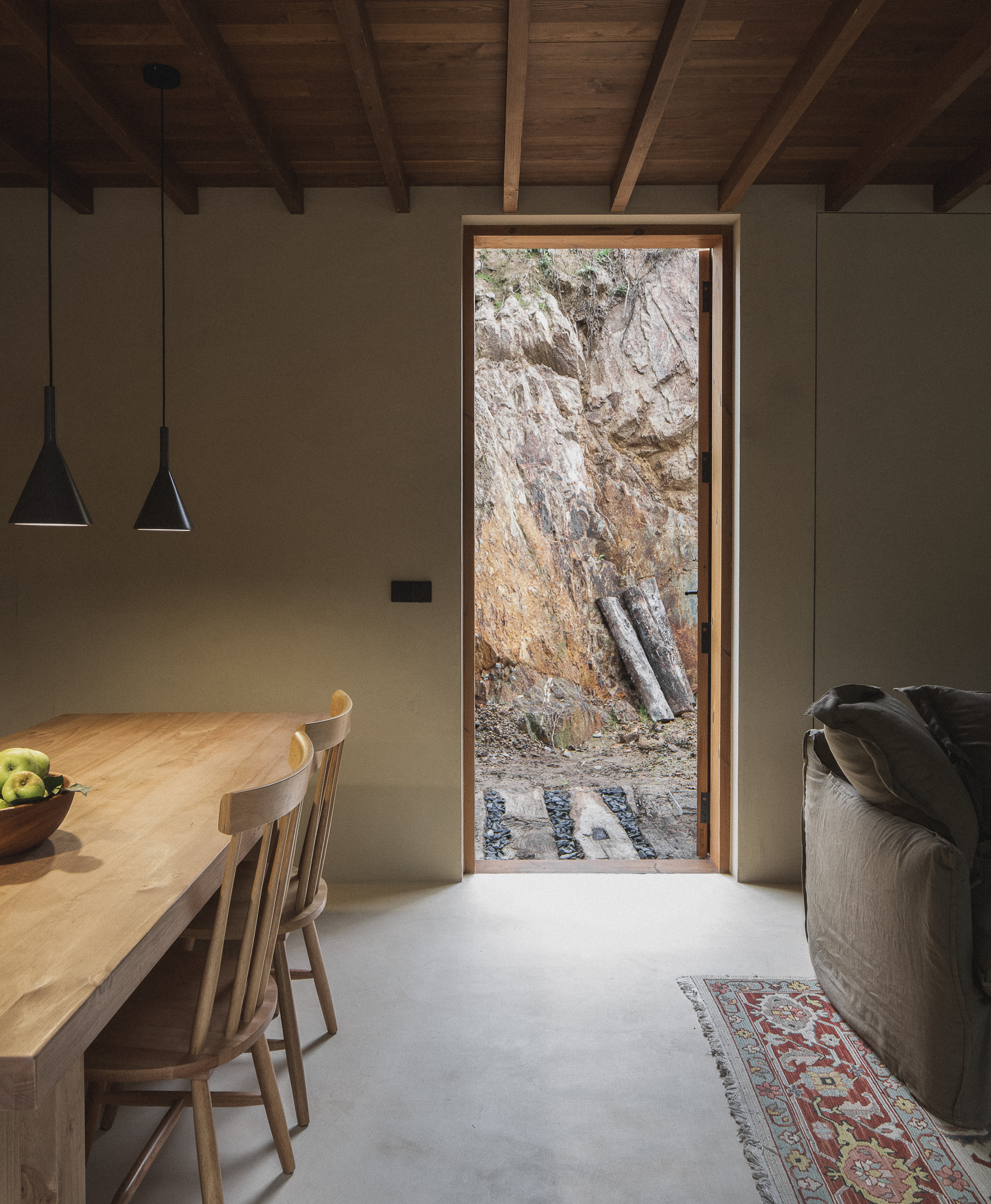 By cladding the new house in a darkened wood, Brandão references the architectural vernacular of agricultural buildings common to the region, but she also keeps the building discreet amidst the forest. Though the volume has height to it, its palette makes it blend in.
In granaries, ventilation is paramount, as openings keep the stored grain from getting mouldy. By incorporating slats in the façade, Brandão created a sliding screen on the south side that shades the balconies and keeps the house from becoming too hot, while referencing the porosity of a traditional granary. For the roof, the designers used slate tiles salvaged from nearby ruins, reinforcing its material connection with its surroundings.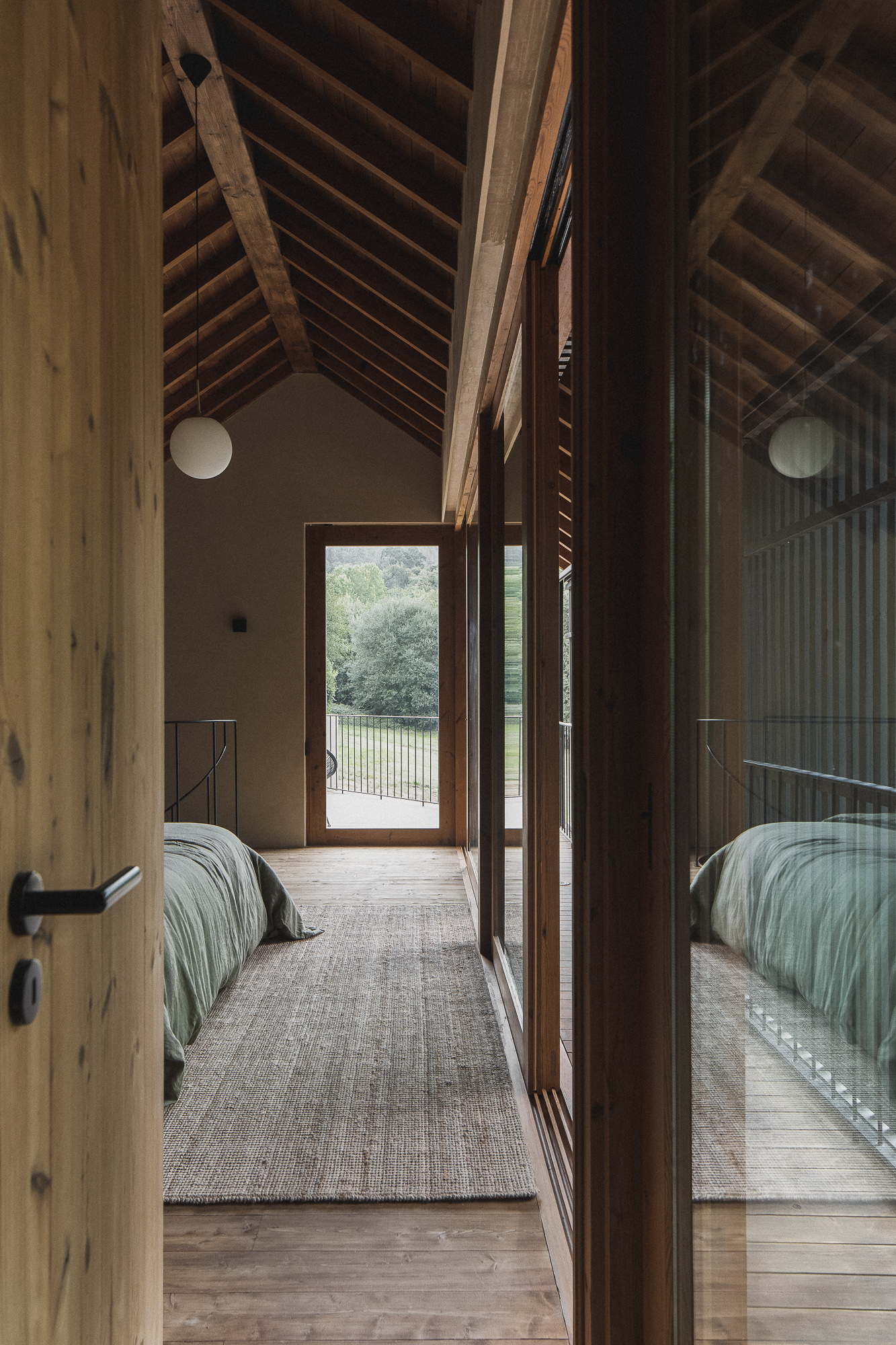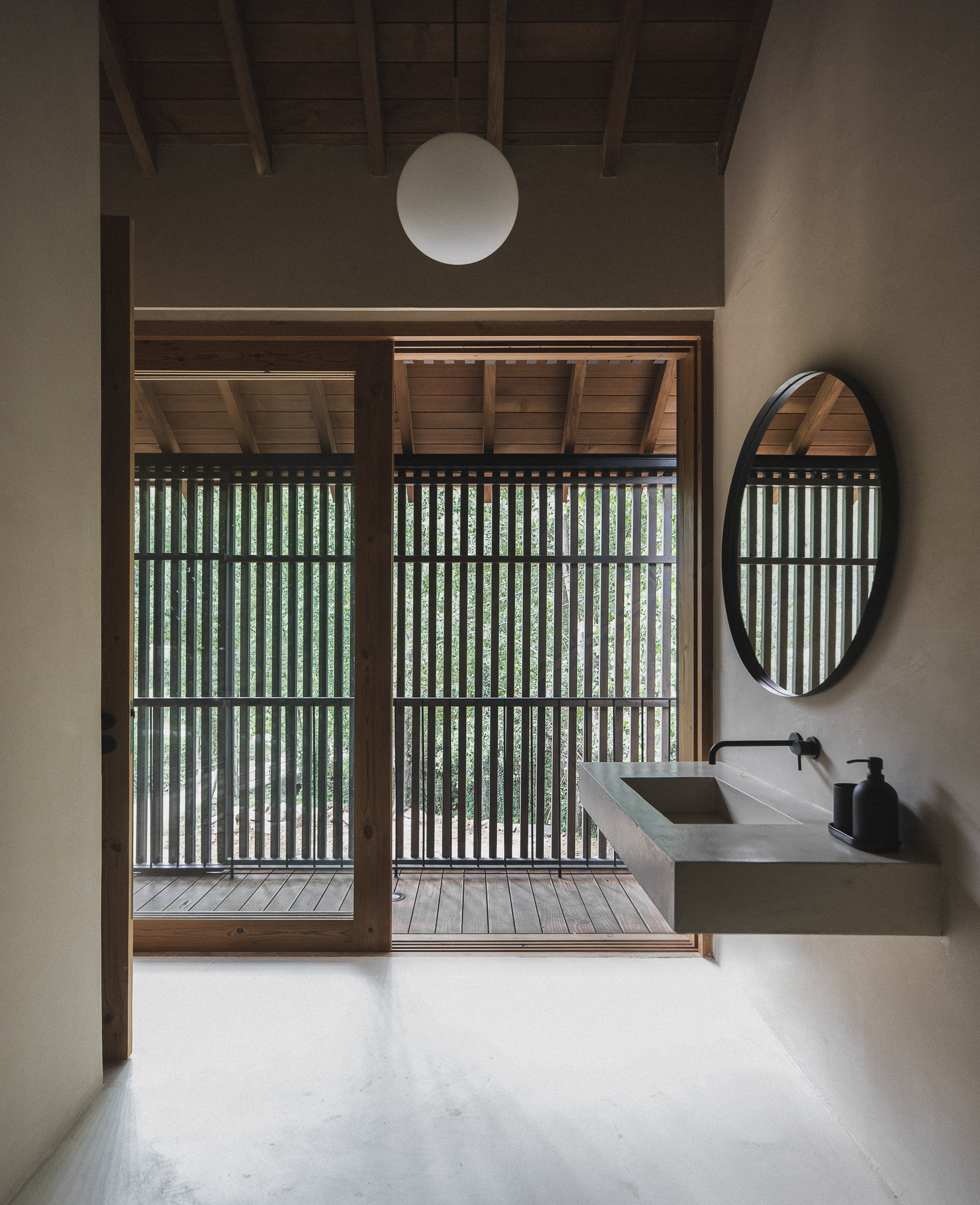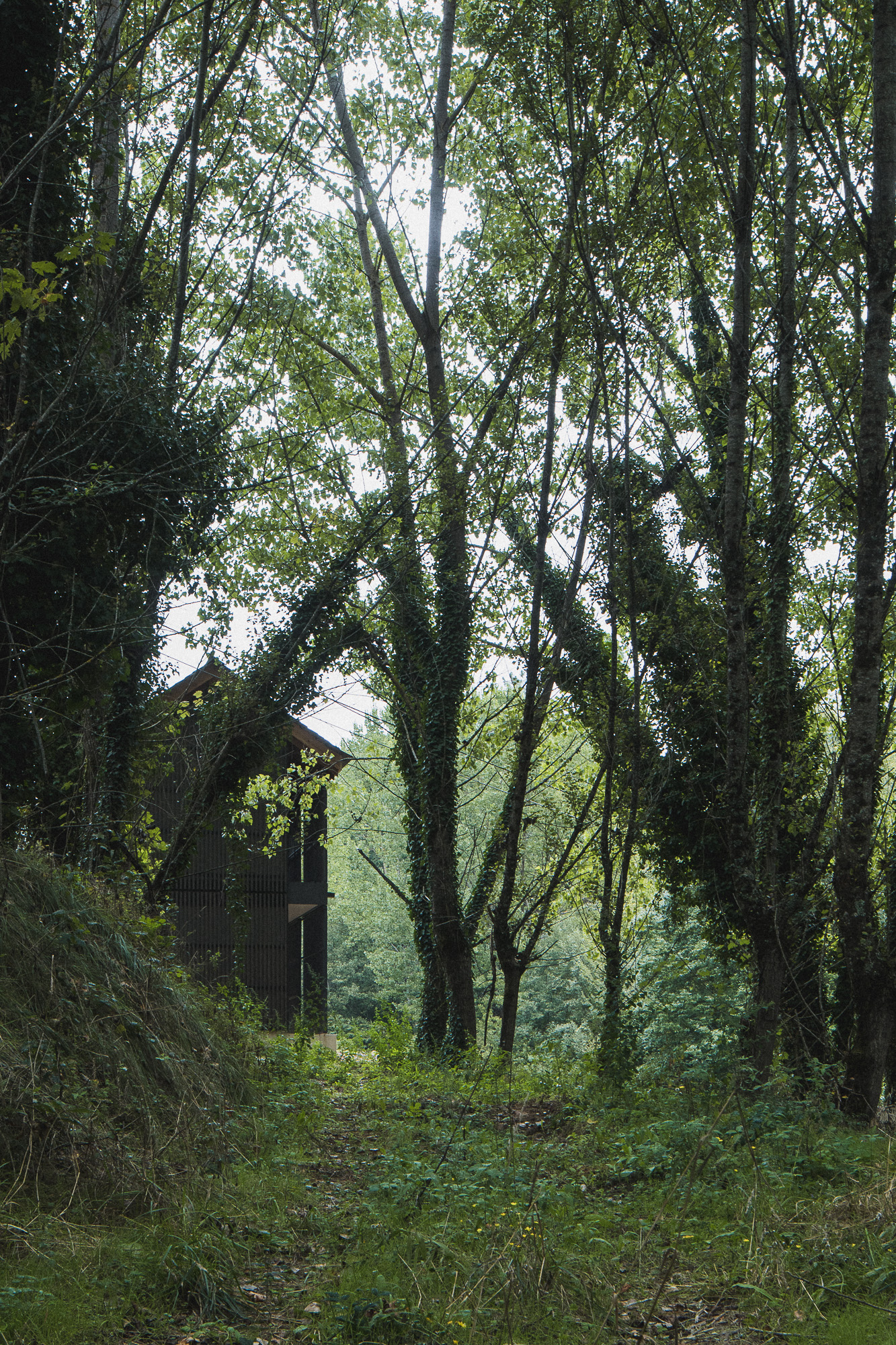 Inside, walls of beige microcement with accents of knotty woods and black metal provide a calming environment and a neutral backdrop that foregrounds the framed views of different elevations of the surrounding forest, from the forest floor to the leafy canopy.