Famed Whisky-Maker Bowmore and Aston Martin Unveil an Enviable Collaboration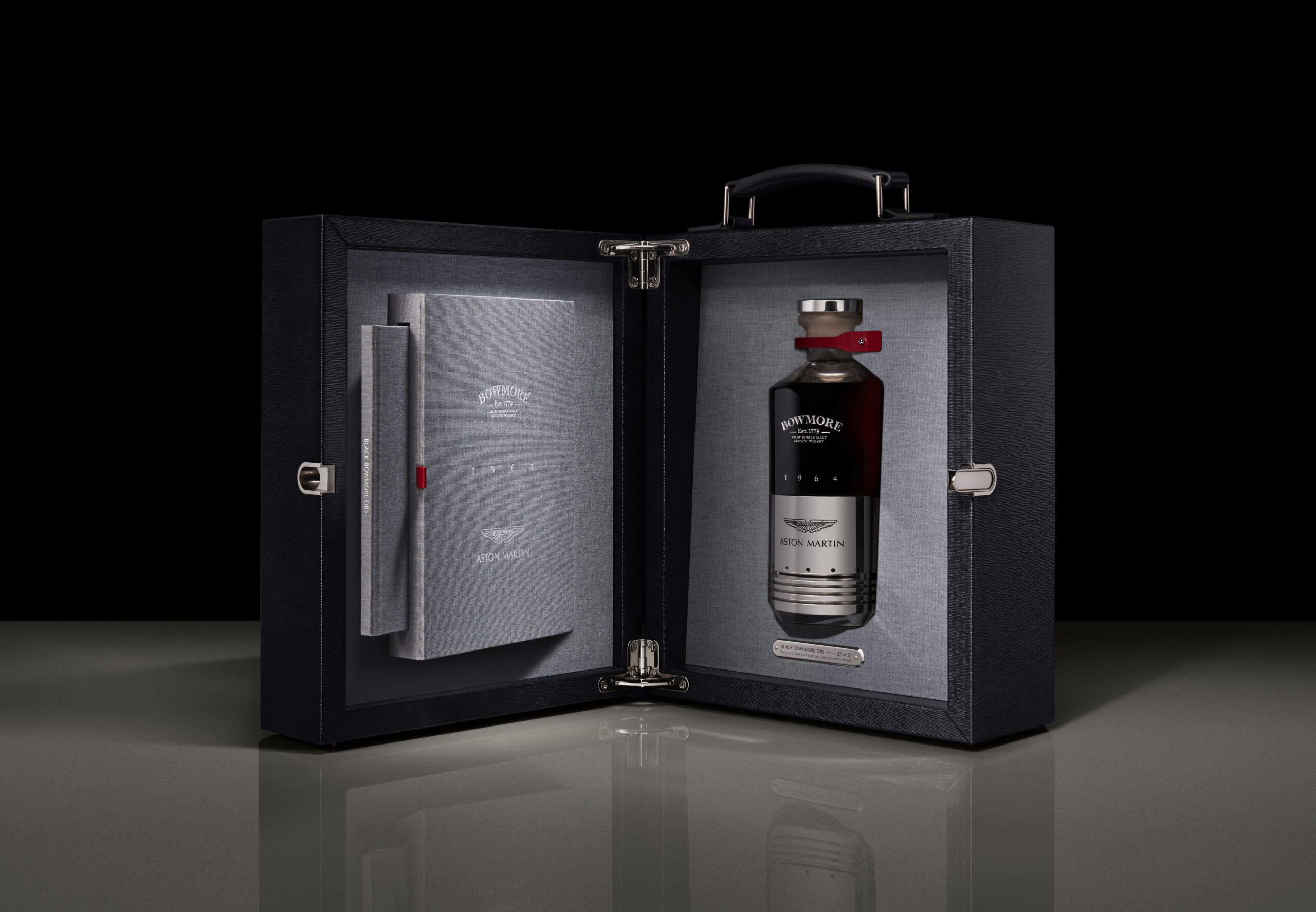 What's new? The waves of collaborations that have been populating social media feeds in recent months. What's old? The traditions of Britain. A new whisky made under the banners of Aston Martin and Bowmore is an elaboration on both of these themes.
Bowmore dates back to the late 18th century in Scotland, and it claims to have the world's oldest whisky maturation warehouse. A handmade and bespoke ethos reverberates through the makings of both this legendary whisky house as well as that of its partner, Aston Martin.
However, the brand has drawn from a more recent date, 1964, in the conceptualization of this special single malt. The date stands for the first year that the distillery modernized by taking on a steam-based method for heating the stills, in contrast to the older coal-based method. These stills produced the first Black Bowmore. For Aston Martin, 1963 was the launch of the DB5, and 1964 was the first year Bond drove one of these cars. The bottle design represents a bit of both traditions with a mix of black glass and fierce metal.
The bottles are handmade by Glasstorm, a Scottish glass studio. Each bottle took one week to complete, which suggests an individuality similar to the processes of both whisky distillation and automotive design. Each incorporates an authentic Aston Martin DB5 piston head.
Only 25 bottles have been made for superfans who are willing to pay nearly 100,000 Canadian dollars for this luxury collaboration.
_______
Never miss a story. Sign up for NUVO's weekly newsletter here.