It used to be that when Vancouverites craved Clement Chan's tasty pan-Asian bites, they had to track down his Le Tigre food truck. Appetites whetted with crispy chicken and fried Brussels sprouts, there was much rejoice when Chan and his business partner Steve Kuan opened their bricks-and-mortar restaurant Torafuku in 2015. Designed by Scott & Scott Architects, the Chinatown-adjacent eatery picked up where the lunch-hour street fare left off, serving dinner guests tapas-style Asian dishes with a West Coast spin.
Torafuku devotees are accustomed to the restaurant's seasonally rotating dishes, but this July, with luck on their side for the restaurant's third anniversary—Torafuku translates from Japanese to "lucky tiger"; the tiger is the third animal in the Chinese zodiac—Chan and Kuan unveiled their greatest menu revamp to date. Not only are portions expanded to better suit family-style sharing, but a major overhaul left only two classics untouched (General Tao's Fried Chicken and Everyday I'm Brusselin'), rolling out 12 all-new dishes.
"I probably spent almost four months writing the menu before even starting to execute it," Chan says. "There was a lot of trial and error to see what worked and see what techniques we could bring in that wouldn't jeopardize the ingredients or the dish."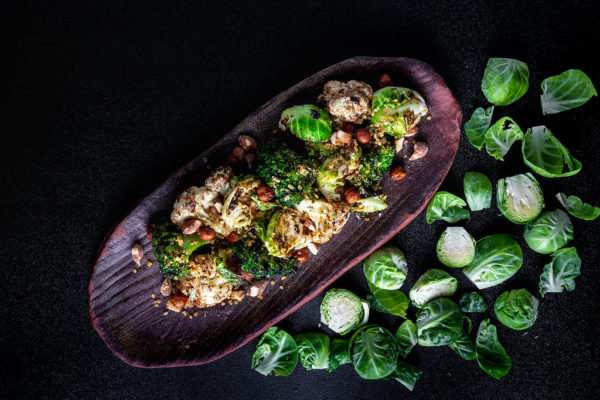 The new menu continues Chan's dedication to local and sustainable bounty—an endeavour spurred on by his past work at establishments championing these values, like Blue Water Café and Raincity Grill—flourishing with produce gathered from UBC Farms and weekly visits to neighbourhood farmers markets, and meat and seafood sourced from Two Rivers Specialty Meats and Fresh Ideas Start Here. Still, Chan pushes his creativity with a true mélange of cuisines, from Chinese to Japanese, French to Italian. These third anniversary dishes aren't immediately recognizable as Asian dishes, Chan says, rather, they are "more West Coast–, or French-, or Italian-looking, but when you eat it [that's when] you get that Asian flavour profile."

This is particularly the case with dishes like Uni Corn (nero spaghetti topped with spot prawns and uni bisque), Dropping Mad Beets (a medley of torched burrata, roasted and pickled beets, and maitake and shiitake mushrooms), and the Dirty Bird pâté, Chan's particular point of pride. "It was actually one of the most challenging dishes that I had to do to put an Asian spin on it," he says. "How do I do a classical French dish and still be focused on seasonality and being local?" The secret was in the bread; instead of his original idea of green tea brioche, Chan eventually chose a homemade furikake sourdough to accompany the spread of local chicken liver, apricot purée, charcoal-grilled apricot, and Tokyo turnips pickled in yuzu essence.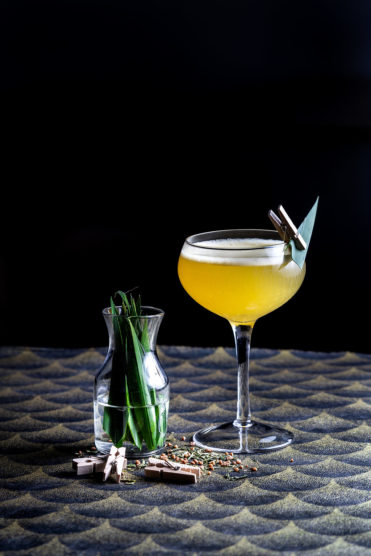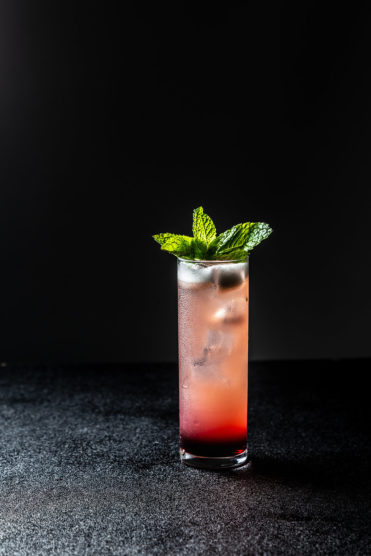 Torafuku's quirky menu names have always made for a fun read, but the wordplay does more than intrigue the reader—it acts as a guide to decipher each name by inspecting the ingredients listed. The question mark punctuating Poutine? has made the decadence a fast favourite, guiding through Chan's inventive take on typical poutine ingredients: fries (polenta tempura), gravy (duck leg ragout), cheese (shaved parmesan), with a star anise gastrique to cut.

Rounding out the newest offerings is the Humble Pie for dessert (a kalamansi custard and citrus tart topped with candied orange and vanilla mousse) with three new cocktails courtesy of Kuan (try the O my Sake, a Senkin Sake base with pear juice and lime) that elevate the new dishes.

As Torafuku continues to flourish, every element remains carefully considered to at once celebrate the individual ingredients and contribute to modern Asian cuisine—no luck needed.

Torafuku, 958 Main Street, Vancouver.

Photos by Leila Kwok, except interior shot.

_________

Never miss a story. Sign up for NUVO's weekly newsletter.