The Juice Truck Recipe Book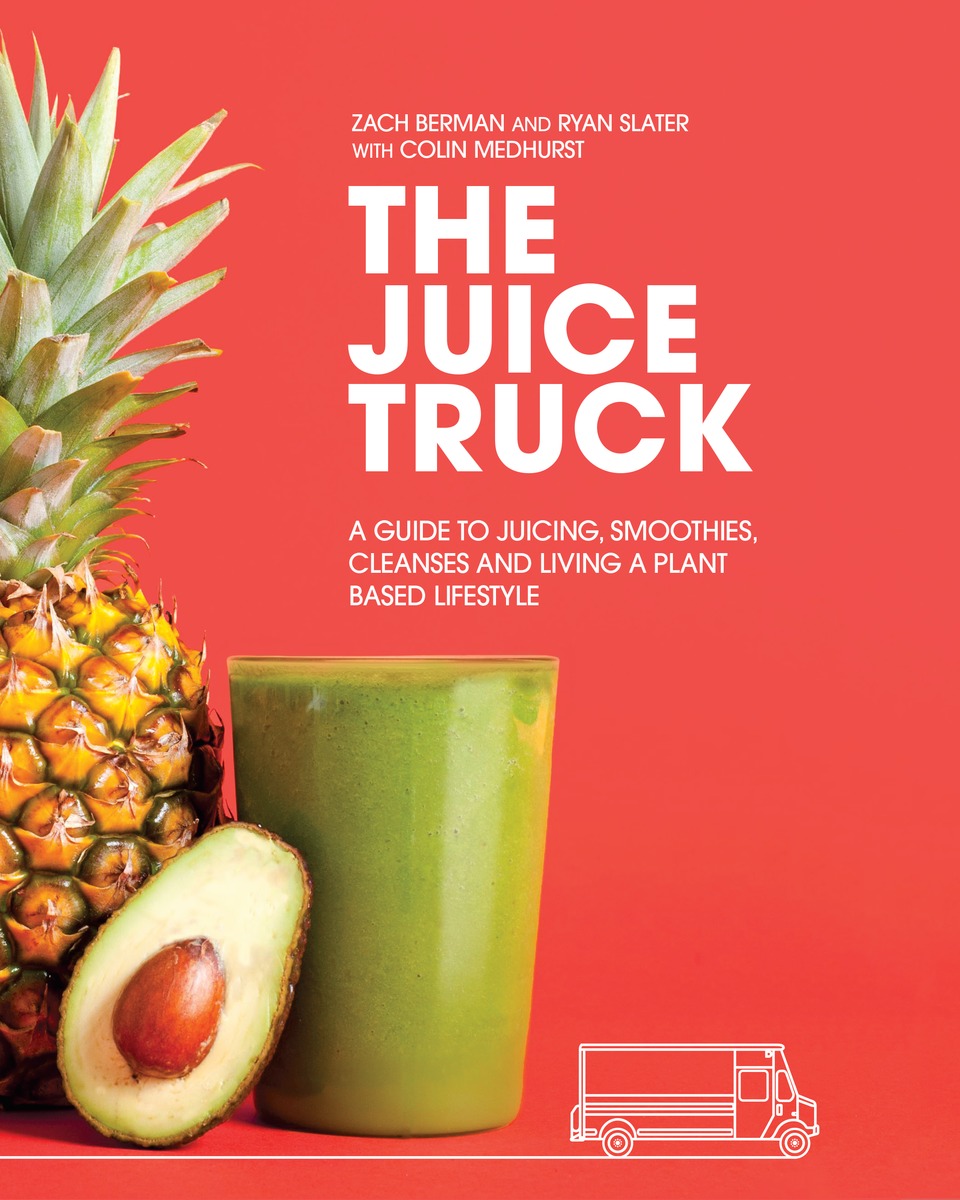 Dead Sea Scrolls dated from 150 BCE mention a method of pounding pomegranate and fig into a revitalizing potion—so even though juicing was named the top wellness trend of 2016, the practice is hardly a momentary fad.
Zach Berman and Ryan Slater, co-founders of Vancouver's The Juice Truck (a business currently comprised of two bricks-and-mortar shops and their original outlet—a watermelon-coloured truck), have long credited juice and plant-based nutrition to all manner of personal benefits. With the publication of their new recipe book, simply titled The Juice Truck and co-written with health coach Colin Medhurst, the Juice Truck team hopes to share their wholesome practices with a wider audience. "It's hard to reach pockets of people who are underserved," notes Slater over the whir of blenders in the company's flagship. "Part of why we began with a food truck was because we wanted to drive around and serve communities that didn't always have the option [of accessing fresh juice]." Berman adds: "Part of the goal of our business is to make everything as accessible as possible, so for people who aren't in Vancouver, we can extend some of the philosophy that we share here as a business to whoever's interested."
Along with recipes, the book features insight from dietitians, naturopathic physicians, and meditation gurus, as well as an index of esoteric health foods and their functions, and a guide to juicers, making for a comprehensive source of use to veteran juicers and newbies alike. There's also a chapter dedicated to easy, plant-based meals, like borscht, mac and cheese, and vegan pho.
Feeling galvanized to begin eating clean? The Juice Truck shares recipes for three popular smoothies, below.