Bézier Curve House by Bortolotto
Curvilinear contemporary.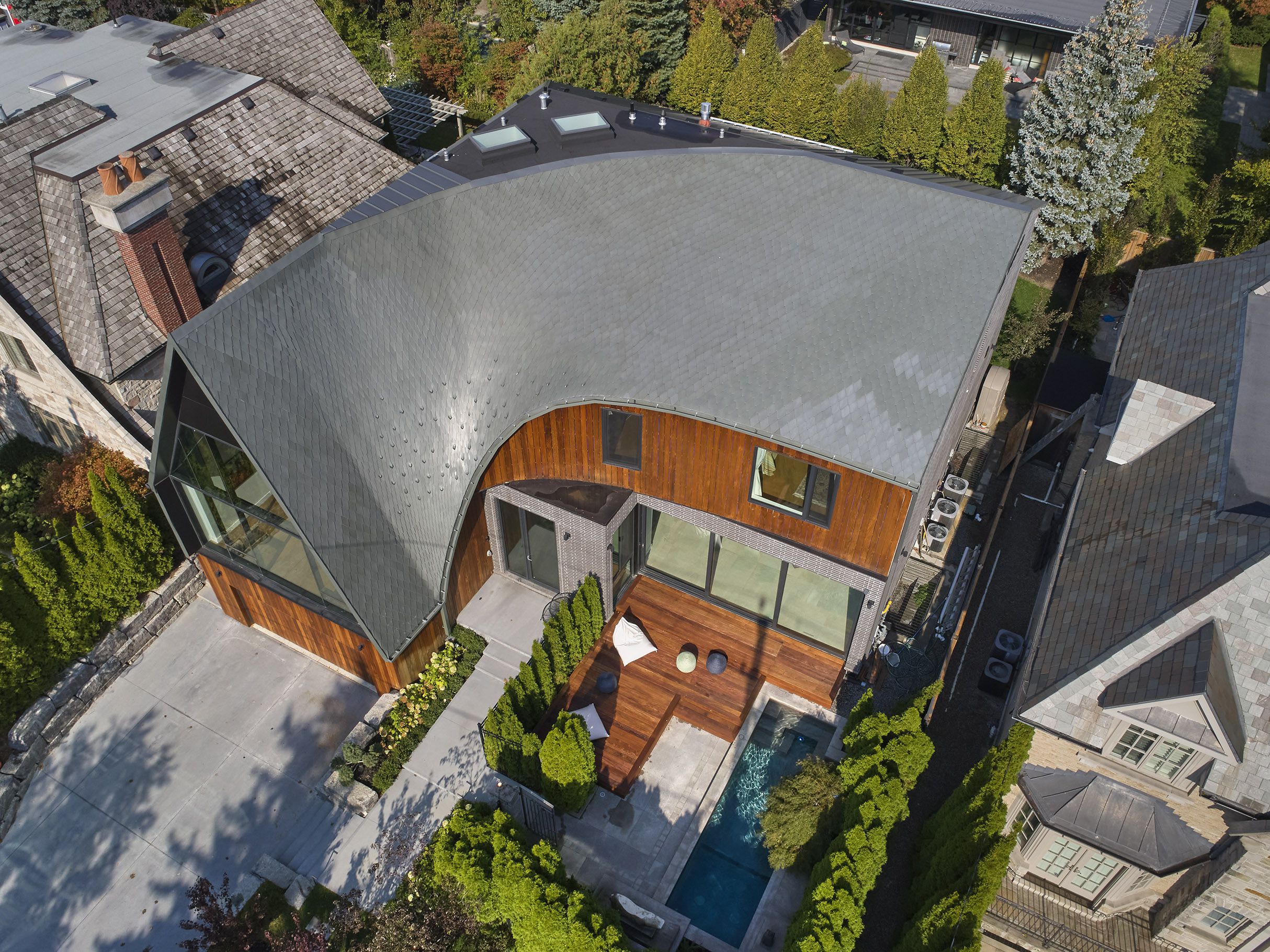 This home in Toronto's Lawrence Park neighbourhood came from a client wanting the property to forgo the typical roofing designs of the area while accommodating the preexisting front yard pool, a rare vestige.
Tania Bortolotto designed a home in an L shape to accommodate the pool while maintaining a structural aesthetic that is still very livable. The sloping roof is typical of Bortolotto's expressive style: it's singular, stepping away from the A-frame houses most common to this sloped style of construction.
Though most houses these days are in part designed digitally, this home's complexity was a perfect candidate for the futuristic Grasshopper program, which allows architects to shift structural vectors in real time to generate ideal curvatures. Previously used in sculptural works by Gehry and in massive commercial complexes, such software is enabling more cutting-edge forms to be used in residential architecture.
"A lot of people affiliate contemporary architecture with the boxy shape, but I don't think that shape has to define the style," Bortolotto says.
Bortolotto calls this iteration of contemporary style developed through sculptural digital processes "curvilinear contemporary," which has a splendid ring to it. The roof was constructed using an old-world technique that takes evenly spaced wood "joists"—the horizontal beams that run between supports—and pulls them to maximum tension.
With such a complex house, the materials take on new importance. The roof is made from hand-cut Rheinzink, a soft yet durable metal. Oiled ipe wood makes up the exterior facade that sits on top of Norman-sized concrete brick, which grounds the construction and highlights the wood.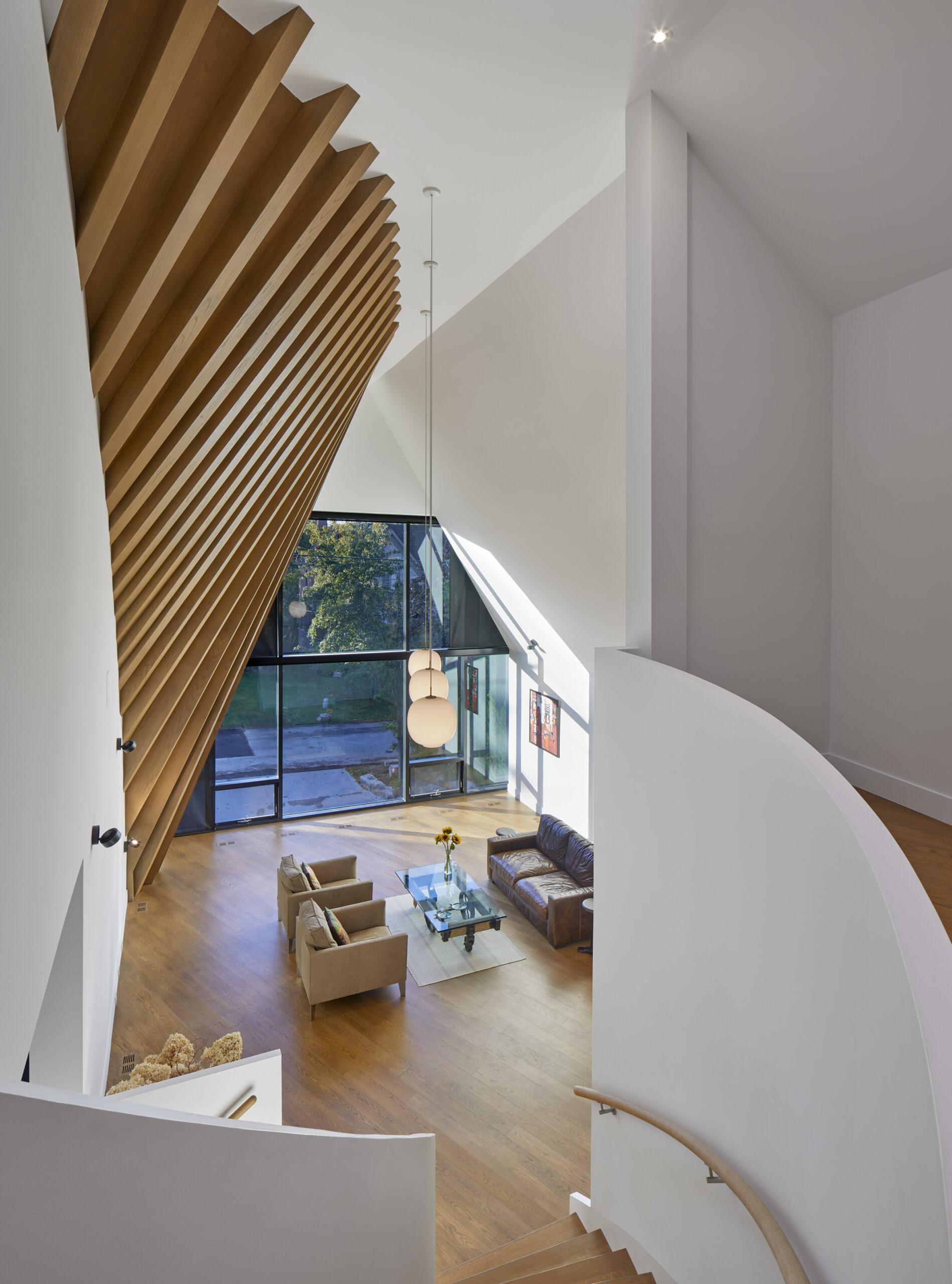 Inside, the stretched joists are left exposed in a cavernous, cathedral-like living area. White-oak flooring and white walls in the modern, stripped-down style make for soft spaces complemented by generous windows to the outside.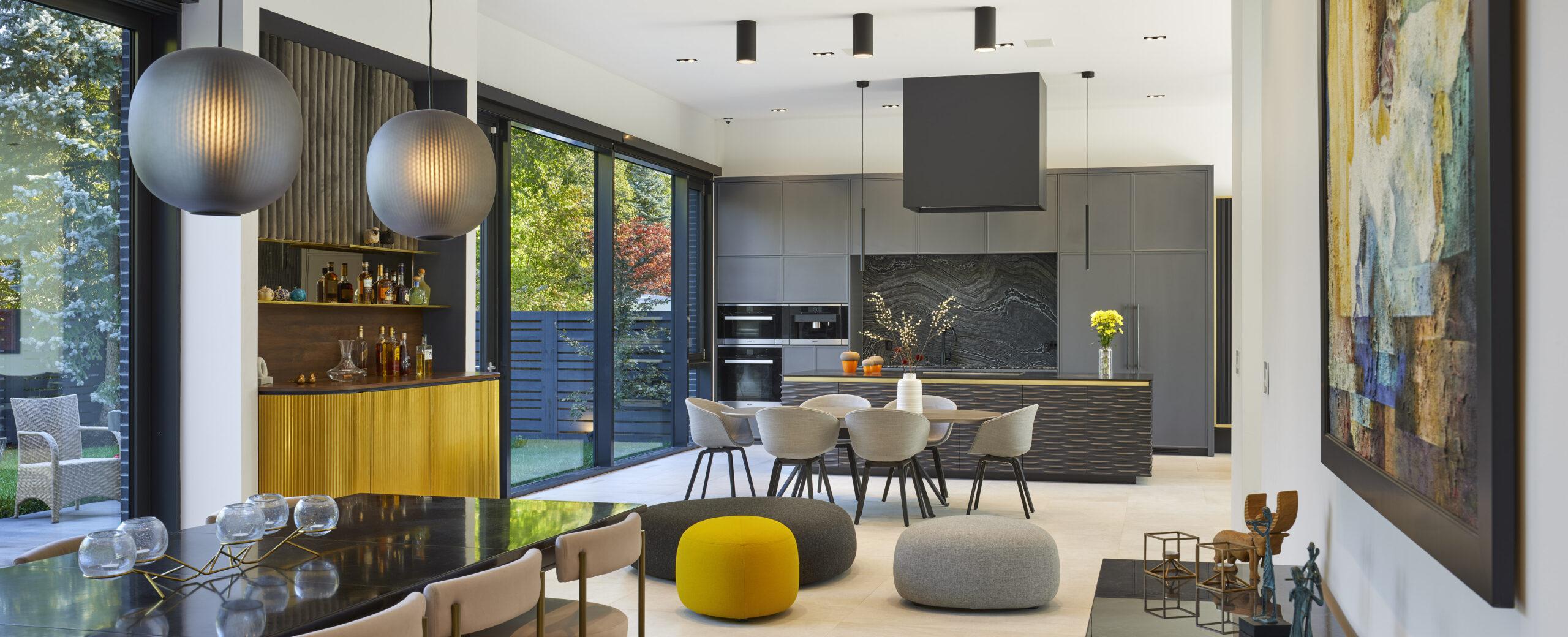 In the kitchen/dining area, a beautiful walnut bar clad with sheet brass references a midcentury affect, while a silver fantasy marble blacksplash brings the kitchen into a fully contemporary idiom.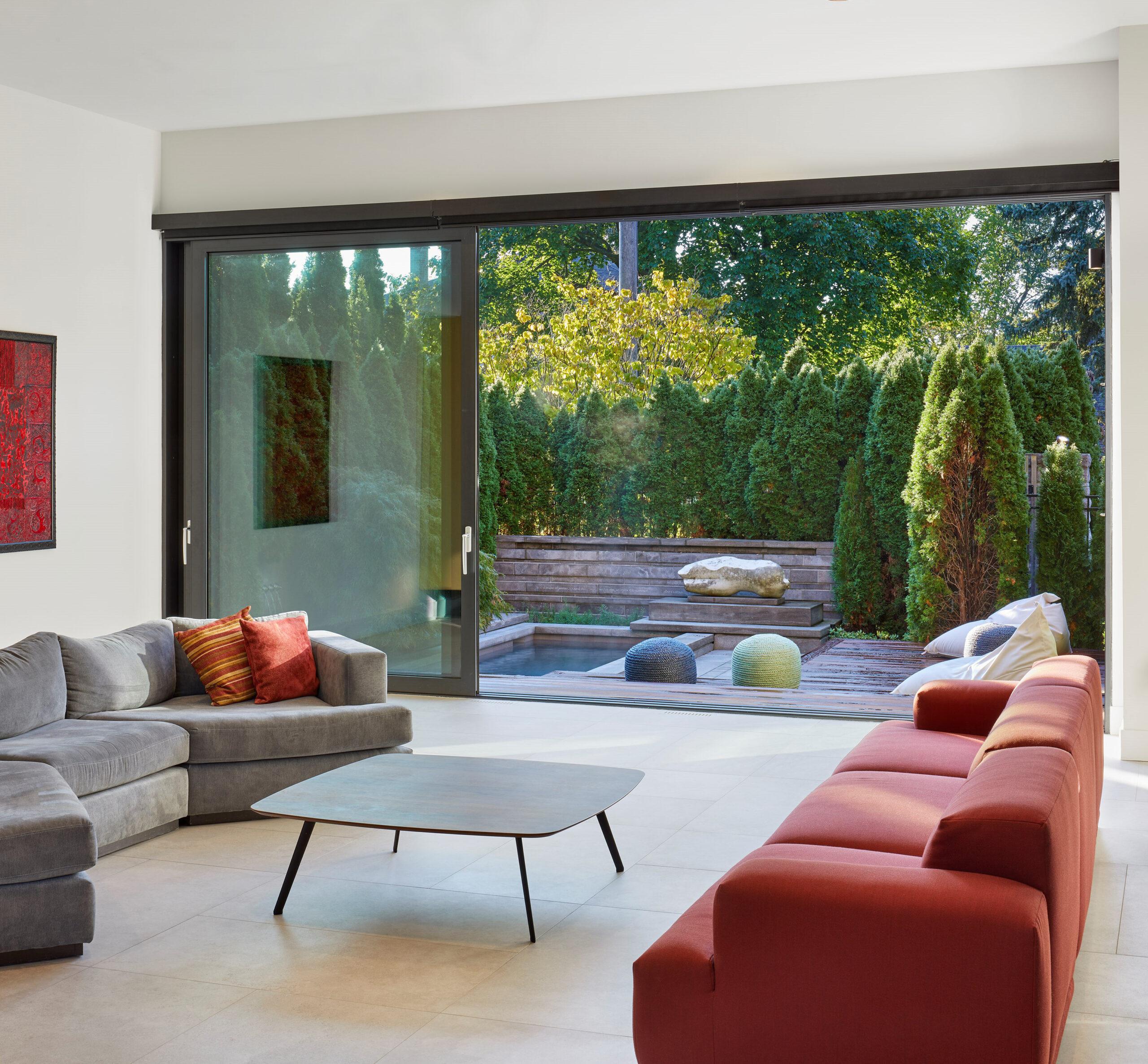 Through difficult forms and digital technology, the inside-outside dynamic so sought after can be achieved, even in lots with these spatial restrictions.
Photography by Tom Arban. 
Part of our Home of the Week series. Read more HERE.