Chinese New Year at Luckee Restaurant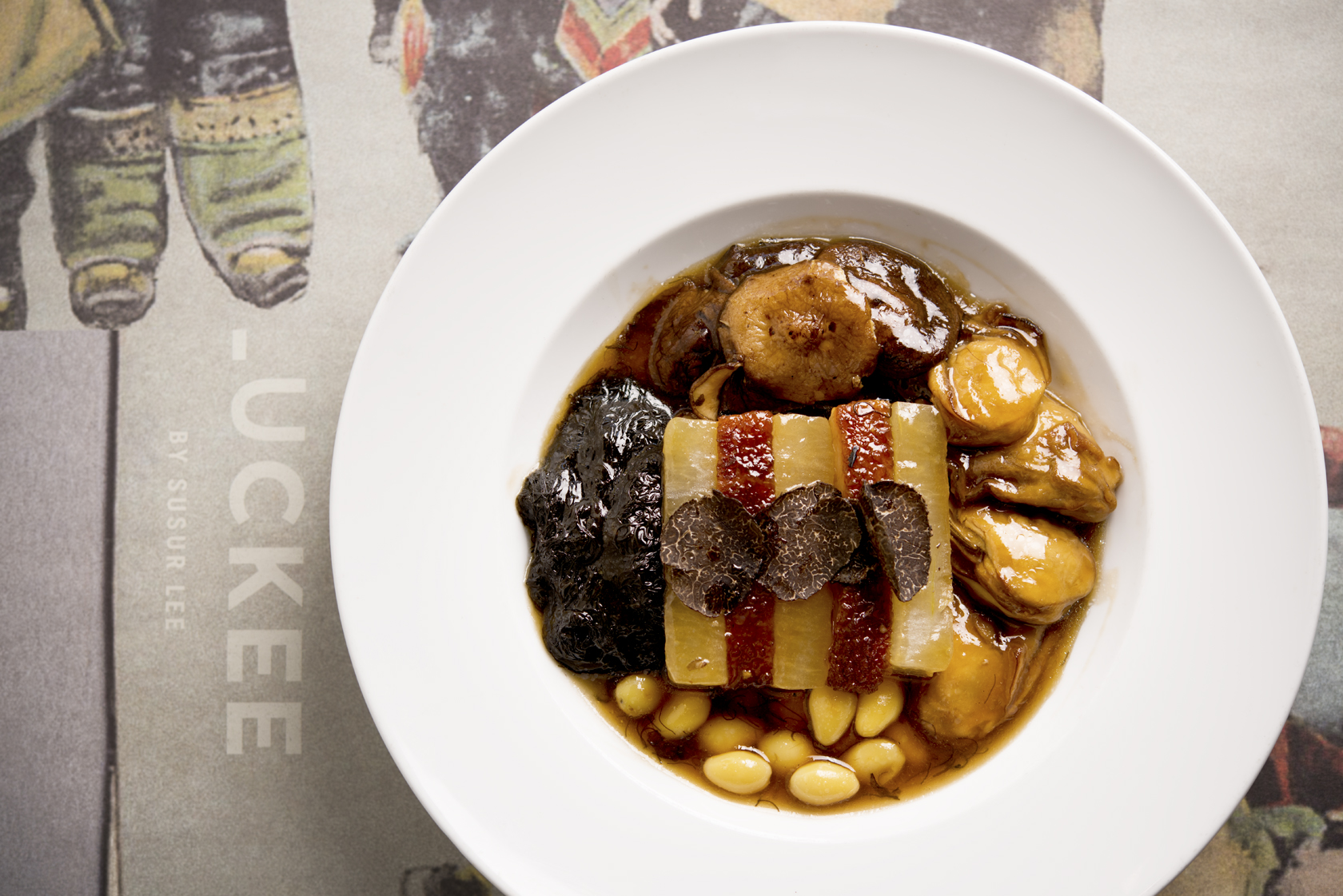 The Chinese New Year is steeped in 4,713 years of traditions that welcome fresh beginnings: it is customary to wear new clothes, give red envelopes to the younger generation, and sweep the home from top to bottom, all to invite good luck for the year to come. The 15-day celebration begins on the first day of the new moon and ends with a lantern festival. This year marks the return of the Year of the Ram, the eighth sign in the 12-year cycle of animals. According to Chinese folklore, the ram is kind, gentle, sincere, and creative, and has an affinity for art and beauty.
Luckee Restaurant in Toronto has a Chinese New Year menu that pays homage to the ram's creativity and strikes a balance between old and new. Acclaimed chef and Chopped Canada judge Susur Lee brings his mastery of French techniques to traditional Chinese dishes, which have then been paired with a Macallan single malt whisky or cocktail.
Lee's Prosperous & Good Fortune dish is a melange of black truffles, oysters, pork belly, and winter melon that has been paired with Macallan Gold. The whisky's delicate citrus flavours and aromatic florals complement this interpretation of one of Lee's childhood meals. The Macallan Firecracker cocktail is composed of ginger beer and rhubarb bitters that work together to balance one another, much like the Dim Sum platter, in which Lee plays on traditional Dim Sum items, such as har gow with abalone and a lobster dumpling with truffle. With plenty of pairings to choose from at Luckee Restaurant, tuck in to Chef Lee's dishes and raise a glass of the Macallan to new beginnings.