A Master at Work: Tsutomu Hoshi's Legacy in Vancouver
One of Vancouver's first sushi masters celebrates 20 years at Sandbar.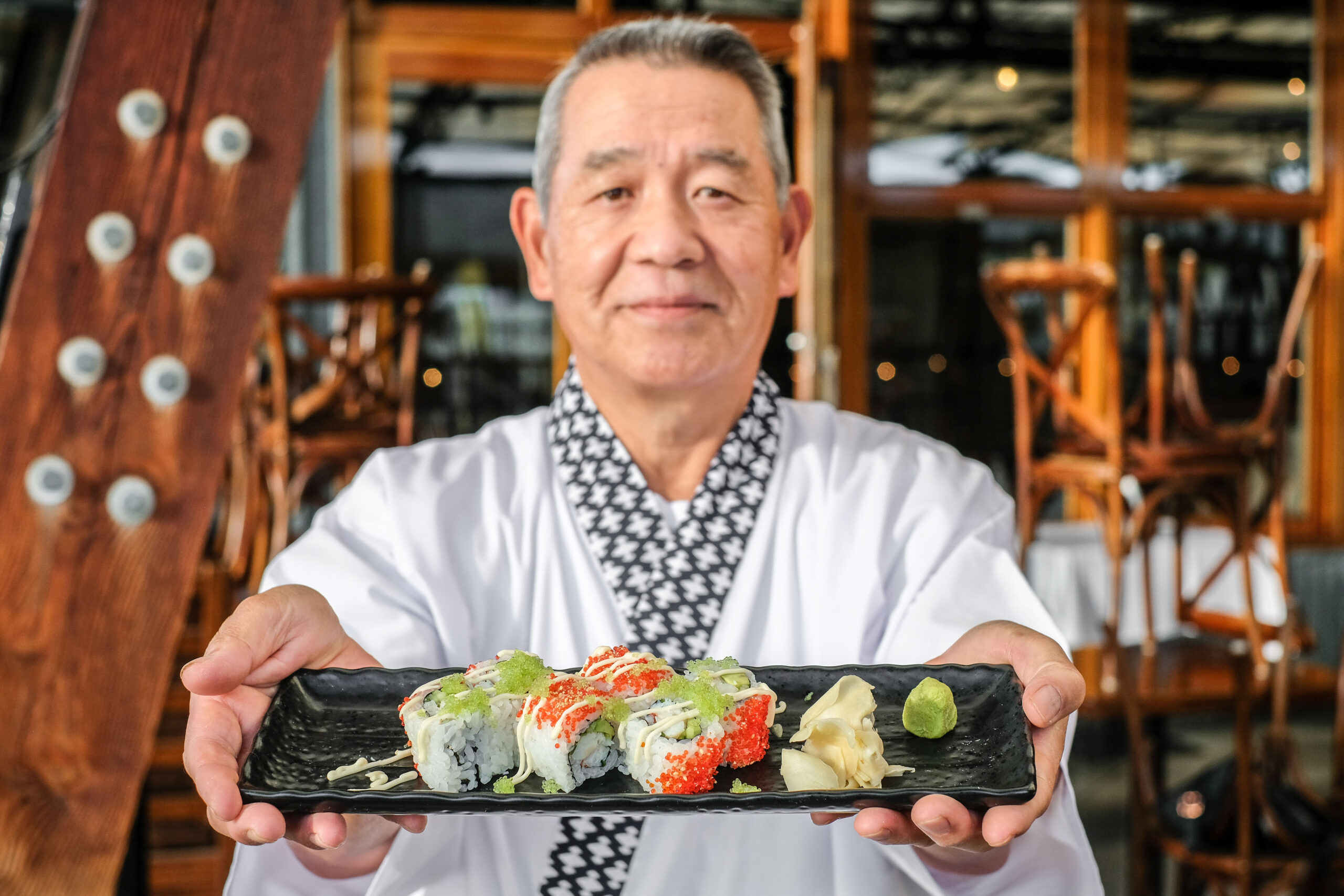 The idea of a sushi bar conjures images of businessmen and power lunches in cosmopolitan cities, somewhat transactional and soulless. But anyone who has ever sat across from a master at work knows that sushi is an art form that combines keen skill with creative flair. And in Japan, sushi bars are a cultural and social exchange between chefs and customers over sake and good food.
When Tsutomu Hoshi first arrived in Vancouver 45 years ago, there were only a handful of Japanese restaurants in the city let alone the bar experience. And even now that there are hundreds, he is still considered one of the founding fathers of the cuisine here. "I somewhat feel a sense of accomplishment," he says of watching Japanese food grow in popularity over the years. "With so many options now with the definition of sushi constantly evolving, I strive to provide my customers with quality Japanese cuisine utilizing the knowledge I have gained."
Hoshi fell in love with cooking at 15 when he was working in a restaurant and watching the "big boss creating and making beautiful dishes that made people happy," and he aspired to do that too.
His sushi training began in large hotel restaurants in the Nikko and Shizuoka areas of Japan, where he spent seven years obtaining a culinary licence and gaining knowledge of various food preparation techniques, including sushi and traditional Japanese dishes. "I cook to make people happy. There is nothing more satisfying than seeing people enjoy the dishes I serve them," he says.
Shortly after his experience in Japan, Hoshi travelled to Vancouver and met the owner of Aki Japanese Restaurant, who offered him a position that launched his career here. "I wanted to popularize the food to the people in Vancouver," he shares. "I met Brent Davies, the owner of Sequoia Company of Restaurants, during this time where he was a regular customer of Aki Restaurant."
Davies approached Hoshi about the idea of a sushi bar in the restaurant he was opening, Sandbar. Twenty years later, both Sandbar and Hoshi are celebrating a milestone anniversary. A restaurant that lasts that long is rare in Vancouver, and Hoshi has built up a dedicated following of regulars who join him at the bar and swap stories and sake just as they would in Japan.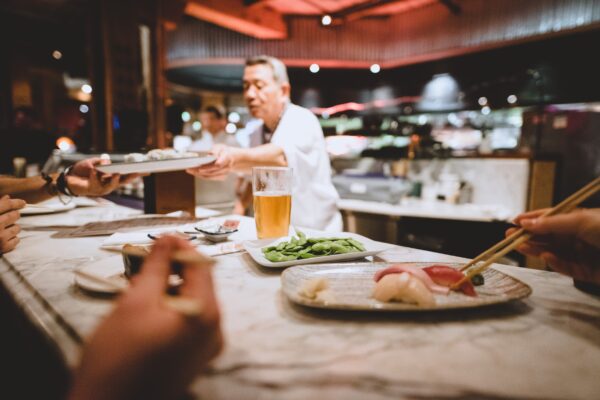 Hoshi's English is limited, and his story needs to be filtered through an interpreter—in this case his son—like a game of telephone. But food is a language of its own, and he connects with his patrons thoroughly through his food and hospitality. Many of his regular customers are other sushi chefs in the city who come to him for their after-work meals. Or, an avid golfer, he meets them on the green and talks about cuisine over a few rounds. "We usually discuss new products available from Japan or share ideas on the latest trends to develop new dishes," he says.
With COVID restrictions, Hoshi's sushi bar has been moved upstairs and guests sit at high-top tables a few feet away, but that doesn't dampen the mood or affect the taste of the food. From across the room, he offers a smile and your plate is full and you're enjoying yourself nonetheless.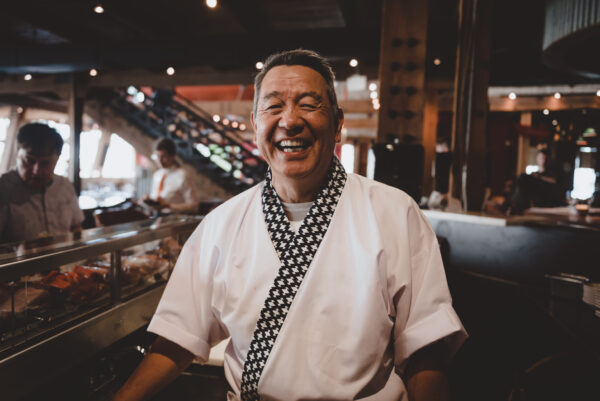 _______
Never miss a story. Sign up for NUVO's weekly newsletter here.