Galleria Vik Milano Is the New Luxury in the City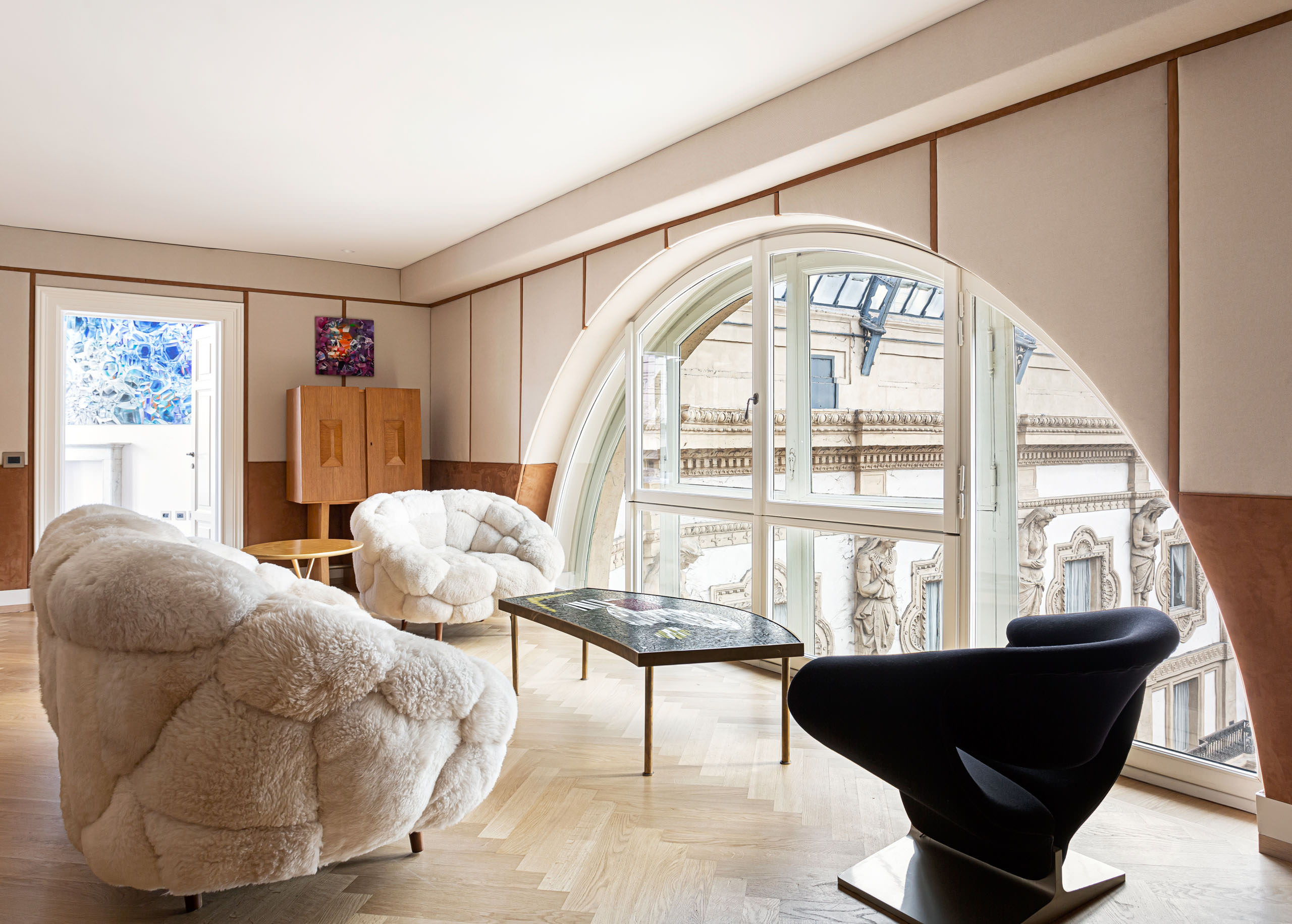 Location, location, location. The mantra is said to have been coined by a British real estate magnate, but it is an actuality for Galleria Vik Milano as the only hotel in the historic landmark Galleria Vittorio Emanuele II. The iconic glass-domed galleria, which connects two other monuments, the Duomo and Teatro alla Scala, is referred to as "Milan's drawing room" and is where the Galleria Vik Milano takes up residence.
The hotel, which joins Vik Retreats, the group known for its singular locations in South America, reopened last year following an extensive renovation under the direction of Alexander and Carrie Vik along with architect Marcelo Daglio. The Viks have made something of a name for themselves with their take on hospitality, and the result with Galleria Vik Milano is a mélange of disparate styles in art and design. With their flair for the grand, the couple placed a cast of Auguste Rodin's bronze sculpture The Thinker in the entry foyer with floor-to-ceiling frescoes by Alex Folla of muscular Titans and mythological figures holding up the world.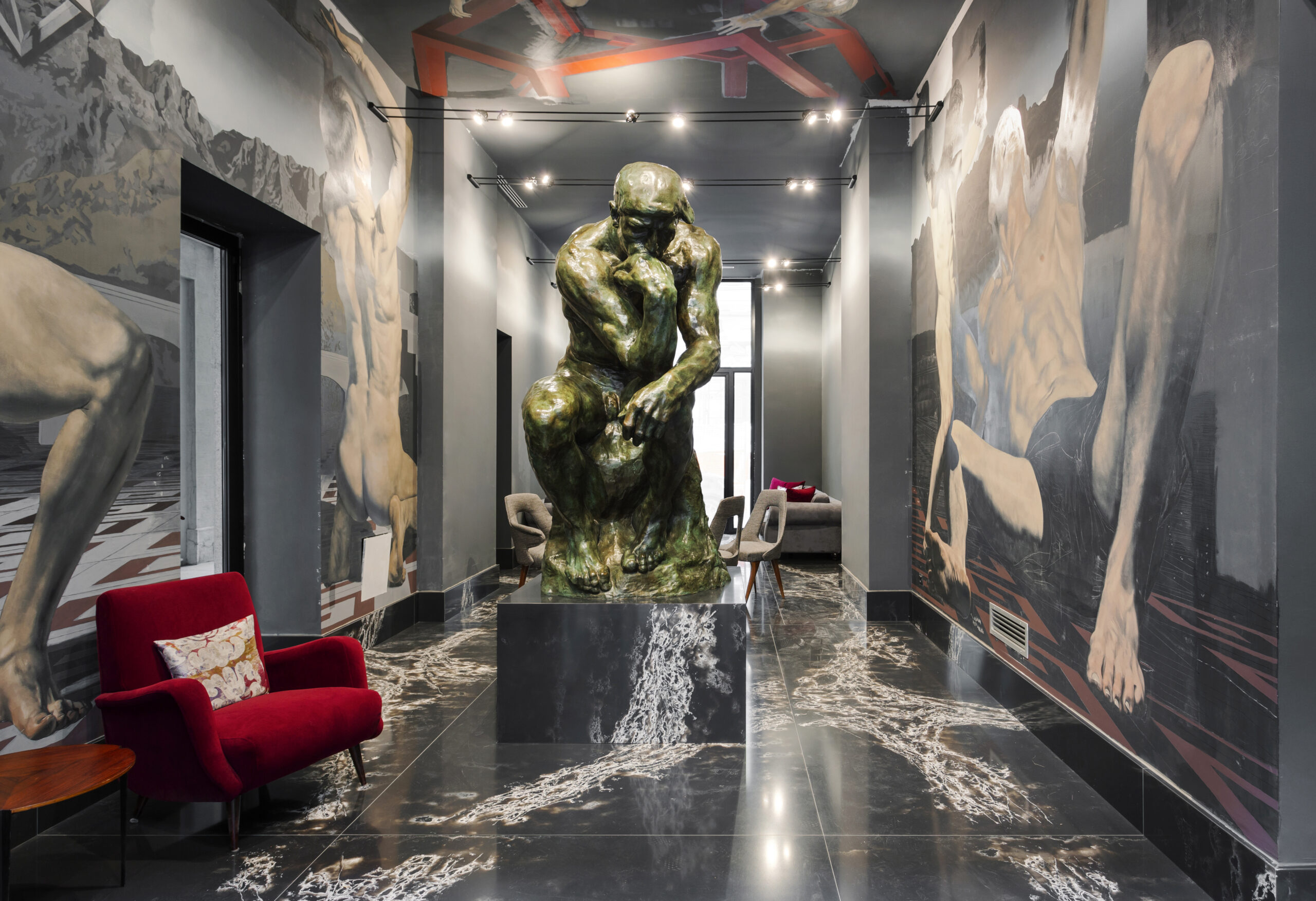 Each of Galleria Vik Milano's 89 art-centric rooms is designed in a specific fashion—Italy's pop art rock star Mario Schifano curated Room 208, while the vibrant colours of Grand Terrace Room 511 are by Uruguayan artist Fernando López Lage. Conceived as an art exhibition, Galleria Vik Milano continues to add to its international collection with murals and works from nearly 100 creatives, including Chinese concealment artist Liu Bolin, painter Julian Lennon (yes, he is the son of John Lennon), and Argentine multidisciplinary artist Nina Surel. Italian artists are represented by Pino Pinelli, Marcello Jori, and Alessandro Papetti, among others. From deluxe rooms to suites, the artwork takes centre stage, but a TV can be added upon request. The furnishings are a considered selection with pieces by the likes of Gio Ponti, Franco Albini, and Ico Parisi.
Galleria Vik Milano is an art-packed celebration of individualism; each detail, design, and room is as varied as the artists themselves, making for a collective of creative hospitality.