Toronto's 100% Silk Marries Fashion with Art, Travel, and Storytelling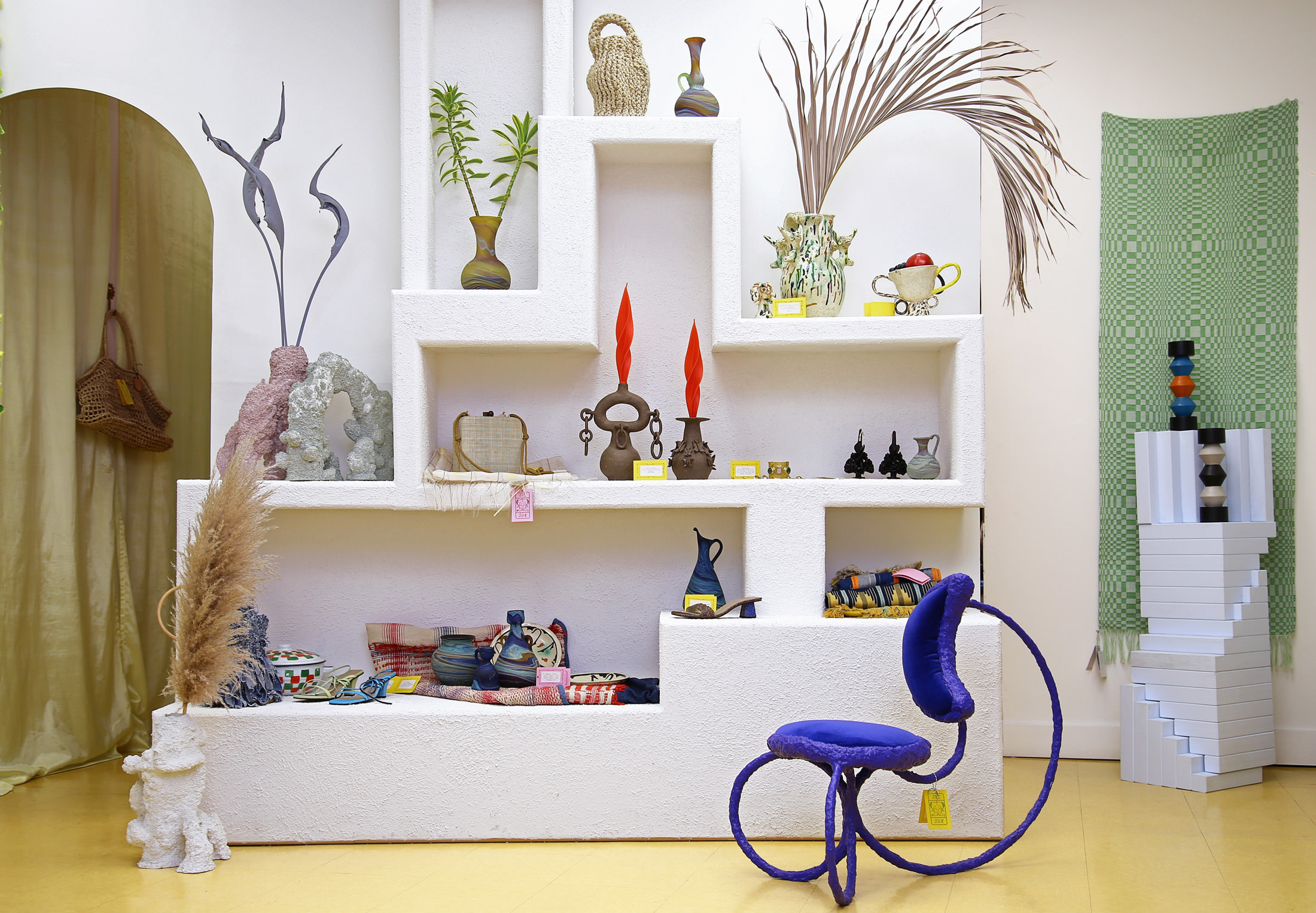 Opened on a gritty stretch of Toronto's Queen Street West in late 2018, Lee Dekel's multi-brand boutique 100% Silk may be geographically only a few kilometres away from those of the biggest names in global fashion, but philosophically it might as well be on a different planet.
Hand-painted signage in primary colours graces its façade, while inside, handmade shibori-dyed peasant dresses with seahorse motifs hang on the store's crowded racks among T-shirts bearing odd non sequiturs in multicoloured spray paint fonts. Elsewhere, Uzbek pottery sits on stuccoed shelves next to Ghanaian leather boots with car-tire soles, alongside colourful hand-blown glassware from the West Bank. It's a glorious jumble of products and influences, and curious shoppers often ask Dekel if 100% Silk is a vintage store. "I think I might sell more if I had five things on a rack," she muses. "The shop is kind of messy, but that makes people feel comfortable."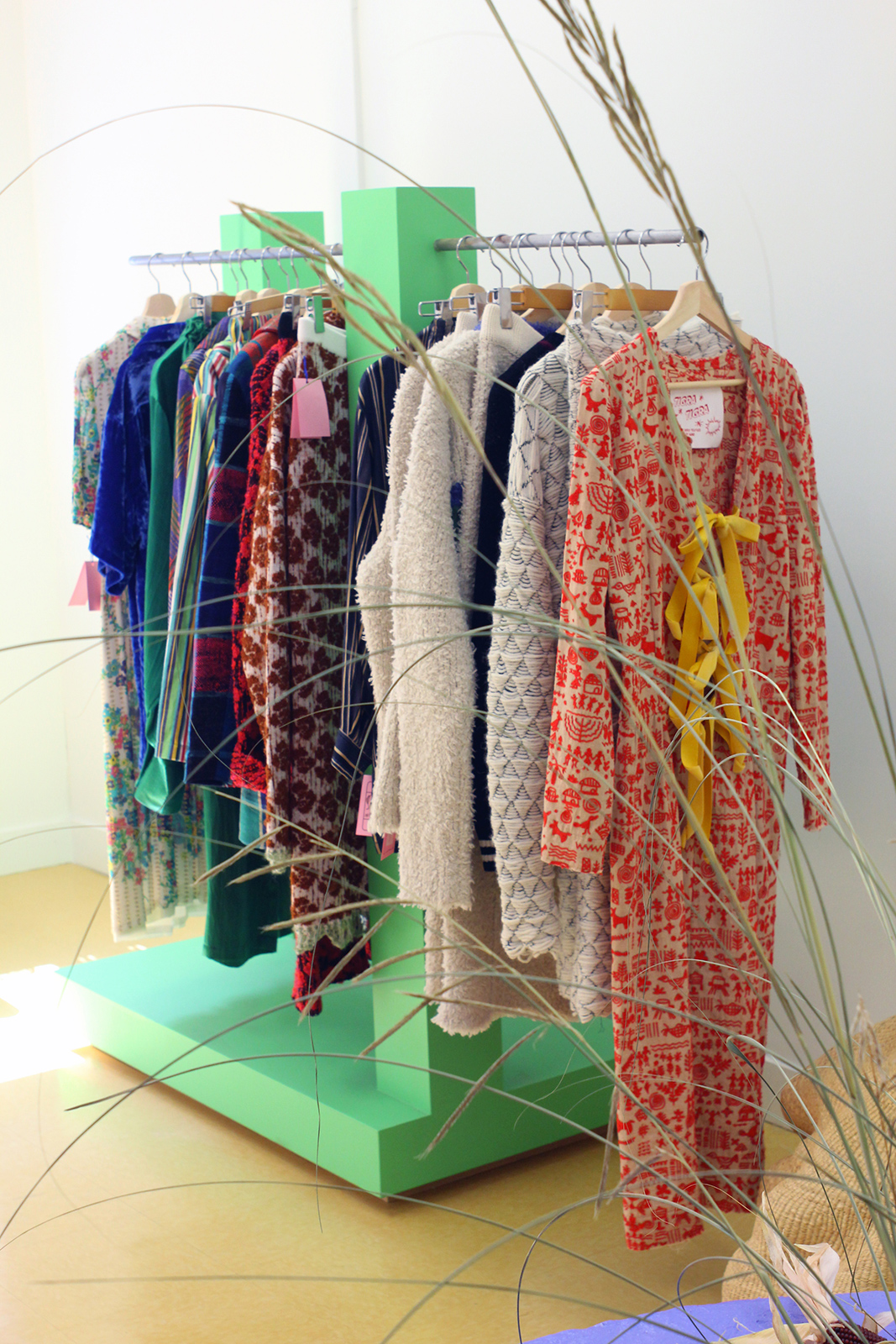 Born in Israel and raised in Toronto, Dekel studied fashion design at NSCAD (Nova Scotia College of Art and Design) in Halifax before spending two years working for designer Osei-Duro in Ghana. She launched 100% Silk as a means to sell her own designs alongside treasures gathered during her travels, but it quickly grew to incorporate other like-minded designers from Toronto and around the world. A few of these, including the fashion brand Spa Boy and jewellery maker Eleventh House, now work out of a studio space in the back of the shop. "It's a million visions in one," Dekel says of her store's esoteric point of view.
What speaks to Dekel is as much the look of a piece as what's behind it, like the shimmery emerald fabric used by L.A. brand Tigra Tigra, woven in an Islamic tradition where cotton underlies silk. Or a shirt from Filipino company Carl Jan Cruz, inspired by the patchwork awnings of market stalls in Manila. Browsing these kaleidoscopic offerings can be an intense sensory experience, as different from a traditional retail floor as a West African marketplace is from a Parisian atelier. "There's always this dialogue between the person who made it, the place it's made, and the person who buys it," says Dekel. "There's a story behind everything here."
Never miss a story. Sign up for NUVO's weekly newsletter, here.