A brasserie in the heart of Zurich.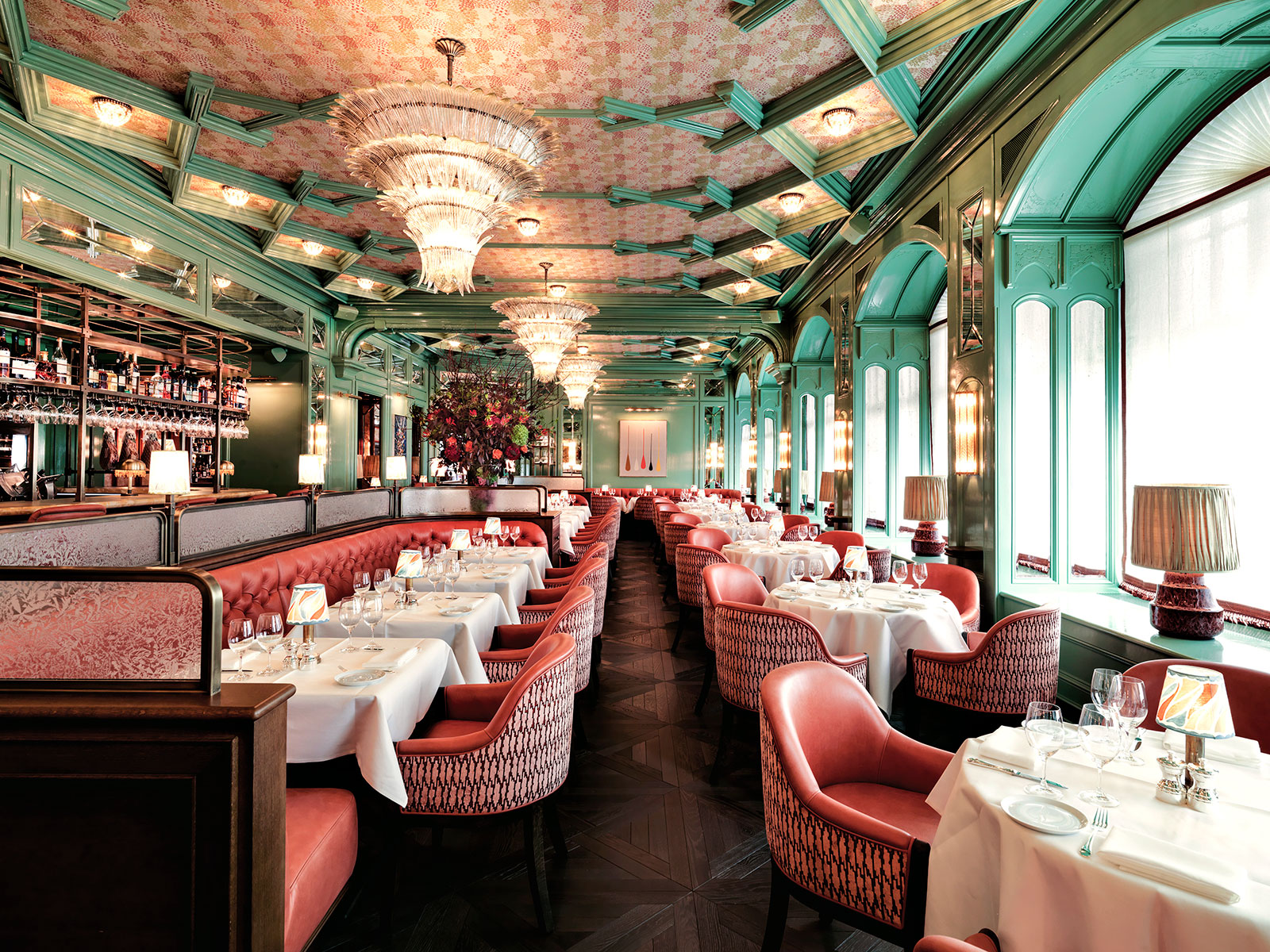 Baur au Lac, an iconic, 175-year-old hotel in Zurich, extends its clean aesthetic to Baur's—a brasserie containing a dining room, cocktail bar, and adjacent cigar lounge.
The history of the hotel is vast and star-studded—it has been a spot for everyone from the kings and queens of Europe and Africa to Richard Wagner and Alfred Hitchcock. In line with this, Baur's was designed as a mix of both the royal and the modern. In the dining room, wood panelling and white tablecloths meet abstract fixtures and garish colours.
Andrea Kracht, the owner of Baur au Lac, partnered with Martin Brudnizki Design Studio and Gorgeous Group to construct this fusion of old and new in the building that once housed Rive Gauche restaurant.
From the kitchen come dishes that exude opulence: sepia linguine, lobster, and datterini tomatoes; sole meunière. One wonders if food served in historical places tastes different with the weight of the past. But when it comes to the idiosyncrasies of taste, Baur's knows one thing better than most: wine. Its wine list is hand-picked by award-winning sommelier Marc Almert. Perhaps Baur's will have as storied a history as the hotel it is named for.'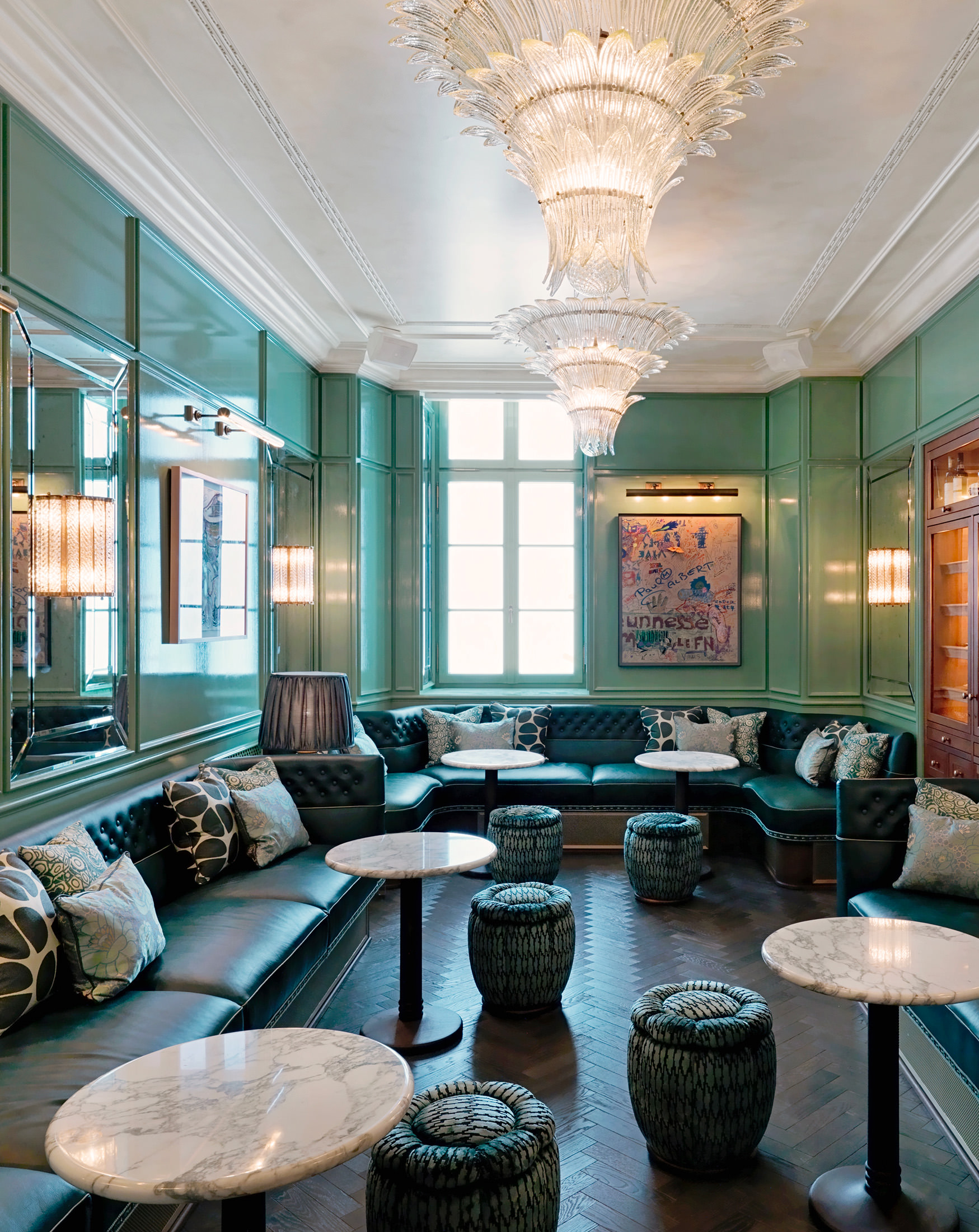 ________
Never miss a story. Sign up for NUVO's weekly newsletter here.