Inside the Toronto Home of Stephan Weishaupt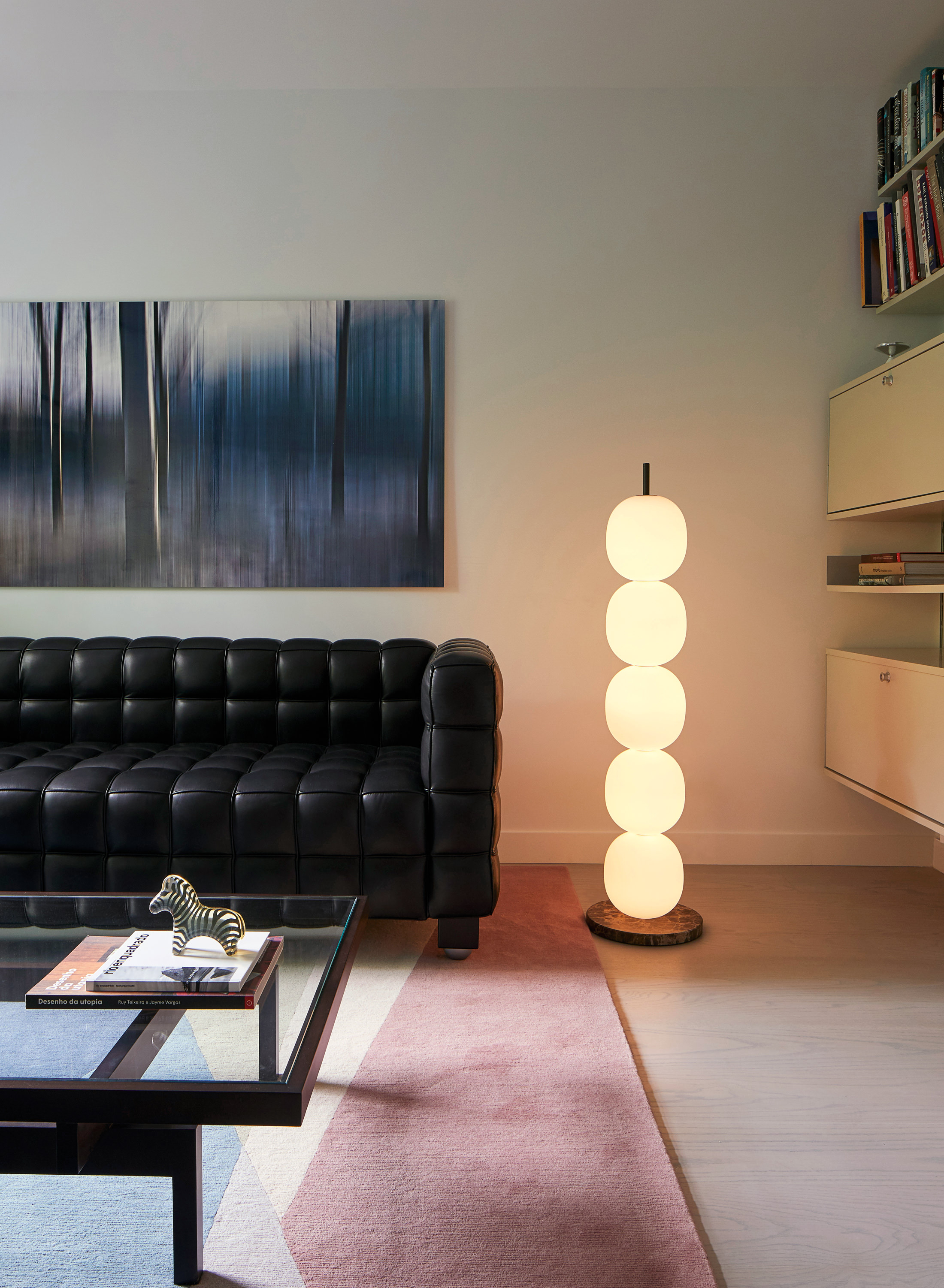 Stephan Weishaupt has long had an affinity with good design. Growing up in a family of architects, industrial designers, and art collectors in Munich, he was exposed to the mid-century modern aesthetic at a very young age. When he was 14 years old, he bought an Egg chair. "As a kid, my grandma put money in a savings account for birthdays and at Christmas, and she always told me, 'When I pass away, you buy yourself something that will remind you of me with that money.' " His purchase, the cognac-coloured Egg chair commands a corner in Weishaupt's bedroom. It "has been copied over and over" and may not be "the piece I would buy today," says the 40-year-old Weishaupt, but it is a symbol of how good design has staying power.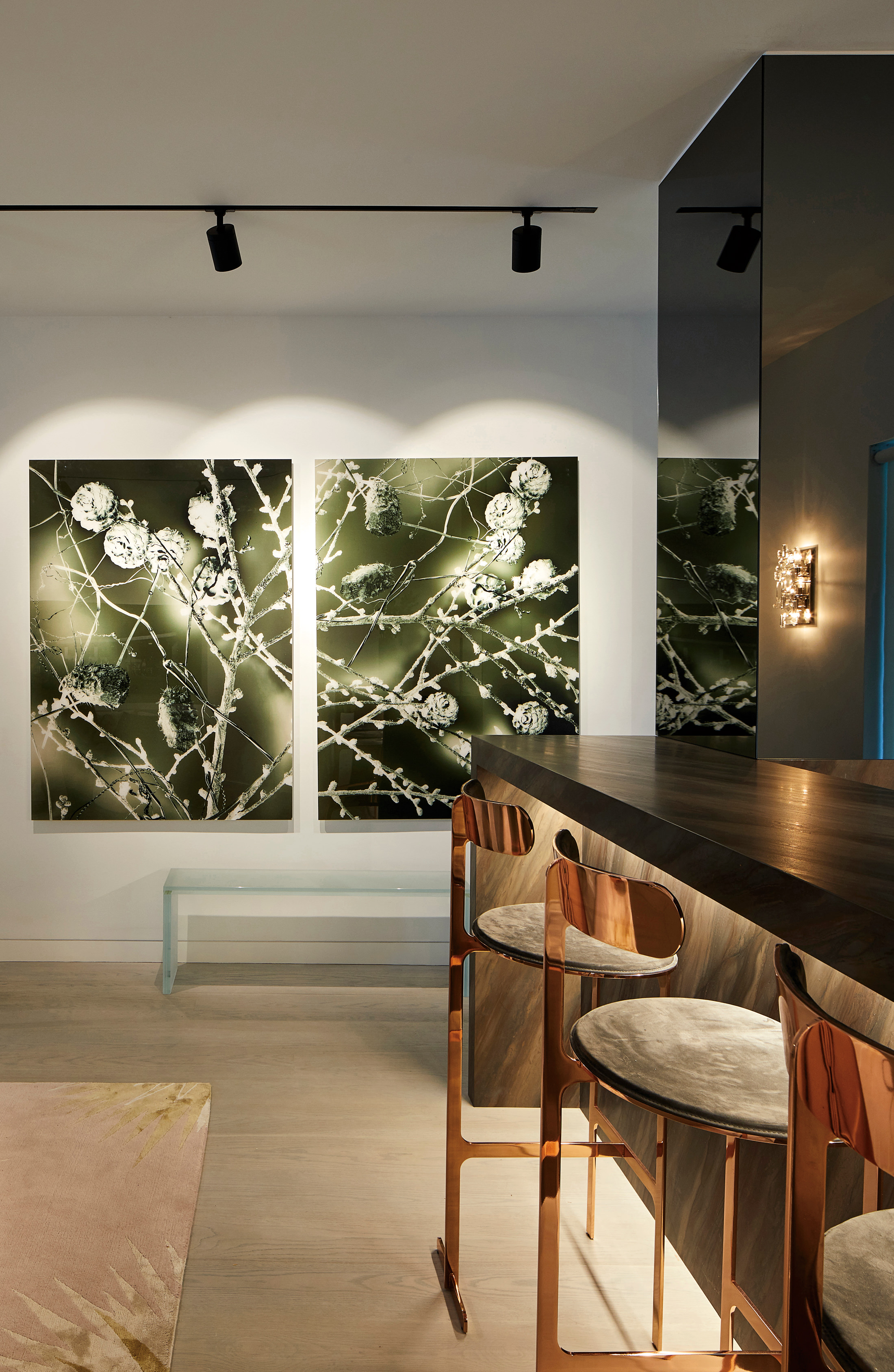 What makes good design? The stock answer is generally a combination of different qualities—what something does, what it looks like, and so on. But as our expectations of design change, so do those qualities and the relationship between them. "Good design has to evoke an emotion," says Weishaupt. "It has to be something that draws you in. It pulls at you. It has to be authentic. It has to be an original."

Avenue Road, founded by Weishaupt along with Canadian design idols George Yabu and Glenn Pushelberg in 2007, does just that: it draws you in and pulls at you. Its headquarters and one design showroom are in Toronto and there is an additional showroom in New York. In 2016, Weishaupt assumed full ownership of the firm. "You start a partnership and then, sometimes, things change," he says of the structural amendment. "I had more appetite to grow than they [George and Glenn] did and to take on more risks and expand." Despite the changes, the duo behind Yabu Pushelberg continue to supply to Avenue Road, where their products dwell alongside other high-end home-furnishing lines. By year's end, Avenue Road will have expanded to include a third location, a showroom in Vancouver.
"Good design has to evoke an emotion. It pulls at you. It has to be authentic. It has to be an original."
"When we opened, it was not a very defined concept of what Avenue was going to be," says Weishaupt of the brand's formative years. Today, Avenue Road is an edited mix of different designers. "A curator's collection of furnishings, interior design, and objects" is how Weishaupt categorizes his 10-year-old concern. The array of offerings at Avenue Road include geometric lighting from Michael Anastassiades; sleek, simple curved benches of ebonized wood designed by Oscar Niemeyer paired with pieces by Piet Boon; glass tables by Piero Lissoni; a Jaime Hayon Wings Bed; wood furniture collections by Christophe Delcourt; finely detailed porcelain rhinos and rabbits from Nymphenburg; and tableware by Ted Muehling. Avenue Road is also the only distributor in Canada for the Rug Company's handmade rugs—much-coveted by aficionados—featuring designs from Paul Smith and Vivienne Westwood.

The artfully arranged furnishings and decor pieces are displayed in groupings of what looks good together rather than by designer. "People aren't looking for a monobrand vignette pulled directly from a catalogue," says Weishaupt. "They want a curated approach mixing different pieces, as they would with the clothes they wear."
Avenue Road Toronto is a soaring showroom (it formerly housed the Consumers Gas Co. and a printing operation) spread across three levels. Glass panels inset with display cases rise from the floor, as in a museum, awash in natural light. "I stock some pieces knowing they won't sell or I get very happy when they do sell," says Weishaupt. "But it's important for people to discover things and get inspired." He has a knack for juxtaposing emerging and established talent in ways that create a collective allure. At Avenue Road 8A, the New York showroom (named for its eighth-floor location), the intent is for it to "feel like a true home," Weishaupt says of the Manhattan outpost, which can be merchandised for a client's private appointment. A kitchen designed by Bruno Moinard for Obumex greets visitors upon arrival, its pink-and-black aesthetic augmented with bold copper details, which contrast with brushed oak in dark and light finishes.
Stephan Weishaupt's own homes are perhaps Avenue Road's best showcases.
Weishaupt completed his formal education in Munich at the University of Applied Sciences. After graduation, he worked in marketing at the BMW Group, moved to the United States to help launch the Mini, then joined BMW Group Canada in Toronto, the city where he has stayed and now calls home. In 2005, Weishaupt began a communications consultancy that focused on the design and fashion industries. Avenue Road was born from his desire to merge artistry and design.

Weishaupt's own homes are perhaps Avenue Road's best showcases. In Toronto, his remodelled Edwardian house has contemporary flair; it's filled with pieces from designers such as Marlieke Van Rossum and Josef Hoffmann, and has two Lina Bo Bardi chairs that were originally designed for the SESC Pompéia in São Paulo, "of which there are only 24 in the world." His discerning eye takes centre stage in this three-storey showpiece with Loro Piana cashmere walls and honed marble kitchen countertops with a leather-like texture. "I like this neighbourhood," he says of the Cabbagetown location. "It is very much me." His art collection—which includes photography by Ron Baxter Smith and artwork by Sabine Wild and Camill Leberer—is more "impulse than investment purchases." In Miami, his 1932 art deco digs are an eclectic mix of whitewashed walls housing shape-shifting modern decor; it serves as Avenue Road's nerve centre during Art Basel Miami Beach.
The Vancouver space, located in the city's Gastown neighbourhood, has had a long road to completion, but "factors south of the border have made for great opportunity in Canada to be different and attractive," says Weishaupt. Avenue Road Vancouver will place a strong emphasis on the art and ritual of entertaining.
Weishaupt is continually seeking out objects that display ingenuity. And "although some of the items may be high-priced and obviously very valuable, they still need to be approachable," he says, explaining that he encourages people to touch items when visiting an Avenue Road showroom. "These are objects that people live with. No matter what price point, they are supposed to be part of your environment. They're not supposed to be just looked at."

_________
Never miss a story. Sign up for NUVO's weekly newsletter.