The Essence of French Cooking.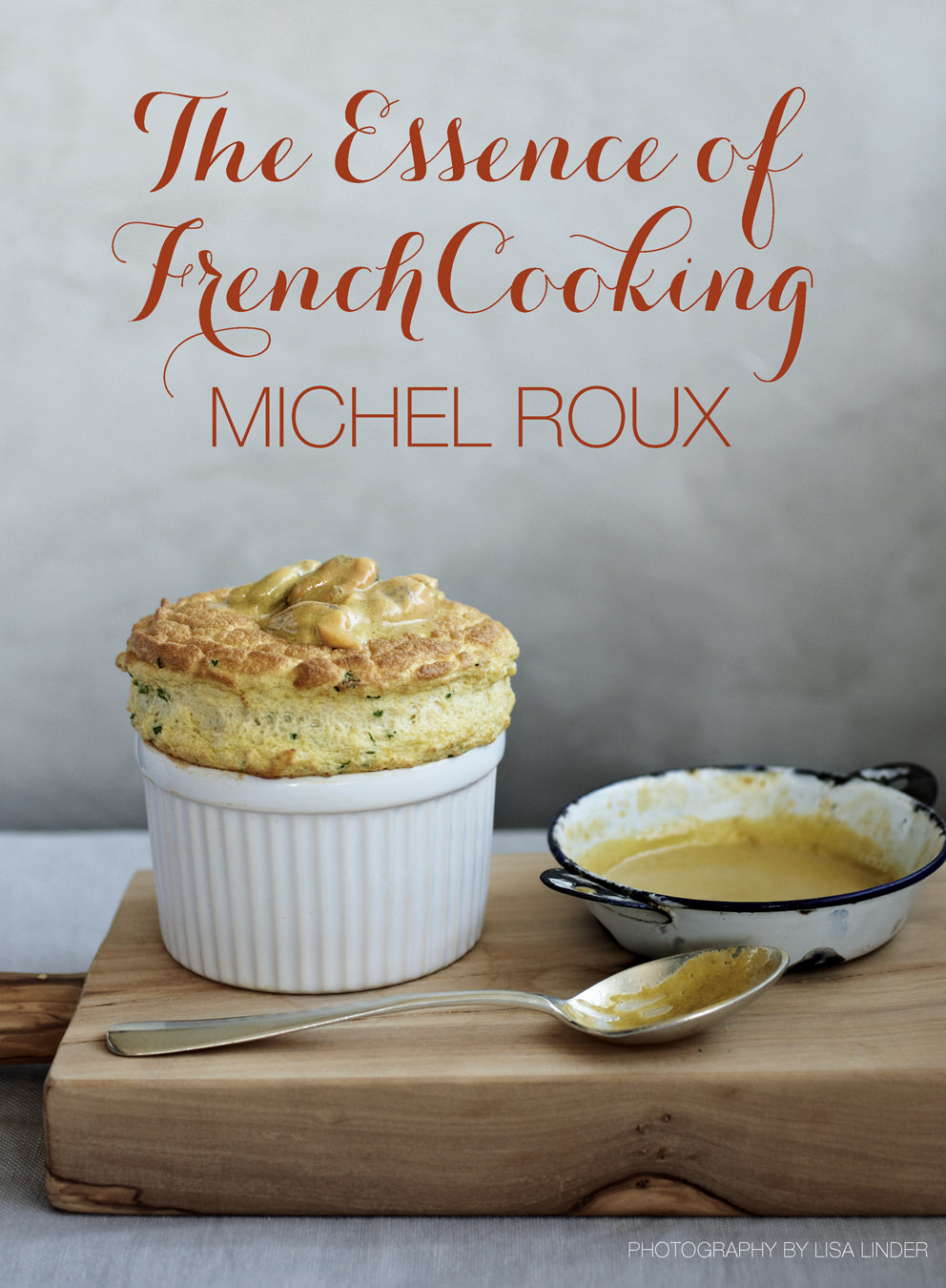 Michel Roux is a legendary French chef, but in his new cookbook, The Essence of French Cooking, he shifts the spotlight to his ingredients. "Chefs rightly or wrongly (I would say wrongly most of the time) have become celebrities," he says. "Why should they be celebrities? The [true] celebrities are the people who produce the food. Without them I can't cook."
Roux came from a family of charcutiers and has been cooking since age 14. In 1967, he set the stage for fame when he opened his first restaurant, Le Gavroche, in London, with his brother Albert. His Waterside Inn in Bray, England, has held three Michelin stars for 30 years. Yet he still holds a firm appreciation of his roots, and wants to pass on his heritage. "For me the essence of French cooking is the product. It's what the bounty of France can still give today."
In the book's introduction, Roux explores the richness of France's regions, highlighting products such as Charolais beef and Bresse chickens. "A cookery book is a lot more than a recipe book. It's a philosophy," explains the 74-year-old master. "It's someone who is taking you by the hand and showing you the way."
The book gathers over 100 classic recipes, some humble, others grand. A simple onion soup calls for cider (Roux recommends a cider from Normandy, where his mother is from), butter, and cream. Navarin of lamb makes a hearty winter dish, while Roux transforms cauliflower into a work of art by simmering the florets in cream, puréeing the mixture, and spooning it back into its leafy base for serving.
Roux is justifiably proud of even the most basic produce grown in his homeland. "If you ask any two- to three-star Michelin American chef, all of them will tell you when they come to France, they still cry when they see the ingredients."