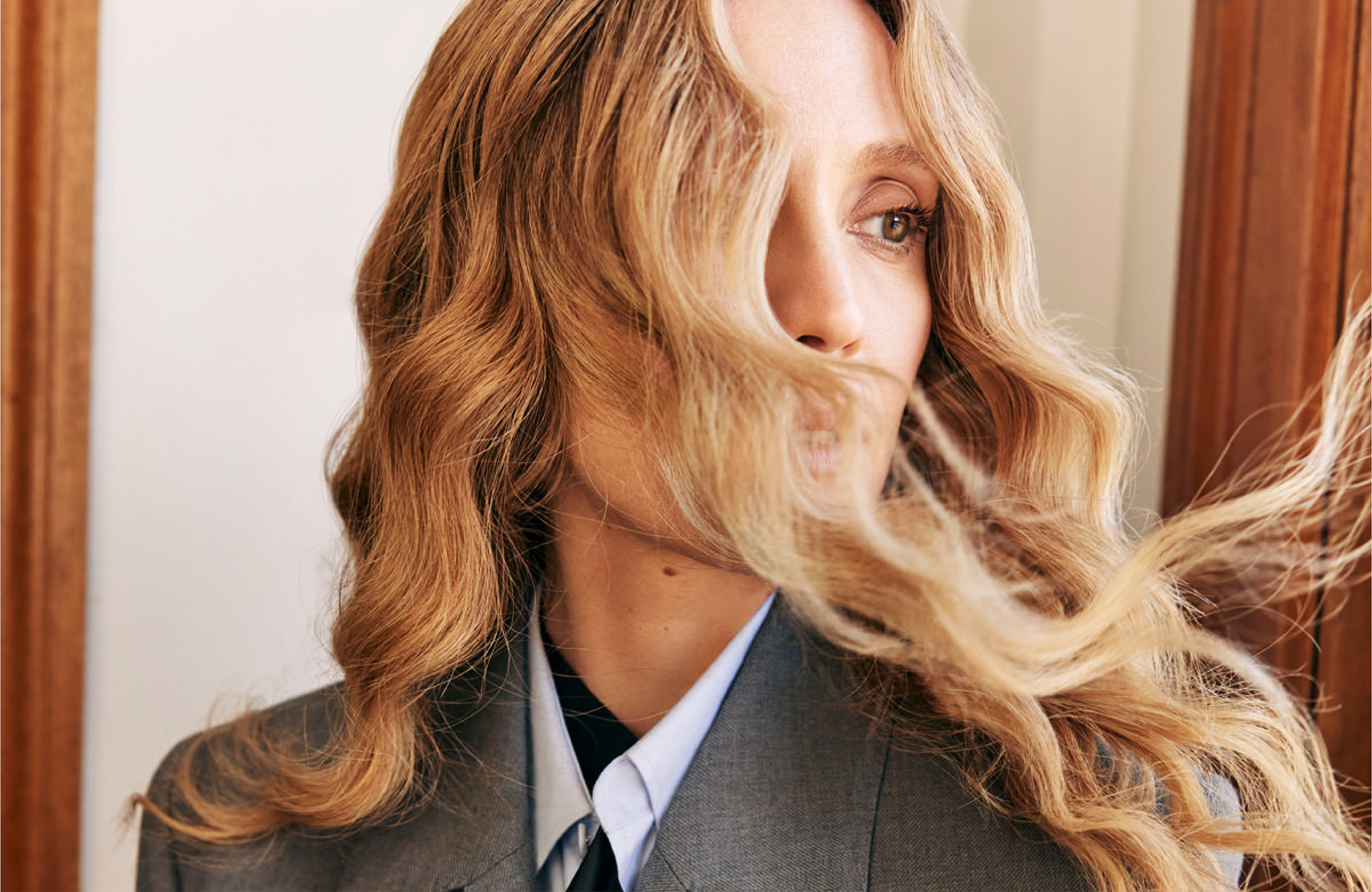 Evelyne Brochu's Attitude for Acting
The Montreal actor and singer will release her second album this fall.
A facial gesture. A turn of phrase. The way someone crosses their legs. As Evelyne Brochu prepares for a role, she stores these subtle observations in what she calls a "mental Pinterest board" and pulls them out as needed.
The 39-year-old Montreal actor is probably best known to English-speaking audiences for her role in the cult Canadian sci-fi series Orphan Black as Dr. Delphine Cormier, a French scientist posing as a university student who falls in love with Tatiana Maslany's Cosima character.
Plenty of international audiences have appreciated Brochu's homegrown performances, which have earned her two Canadian Screen Awards nominations and a Tiburon International Film Festival win for best actor. Many of her most-loved films are Quebec productions, movies by the late Jean-Marc Vallée (Café de Flore), Denis Villeneuve (Polytechnique), and Xavier Dolan (Tom at the Farm).
In the past several years, Brochu has added music to her repertoire. She put out her first solo album, Objets perdus, in 2019 with Quebec singer-songwriter Félix Dyotte. Set to release this fall, her second, Le danger, she likens to a seventh glass of red wine at midnight. "It's the album of an actress who sings," she says. "I think every route that leads to interesting art is a good and valid route. And I have my own path."
At this stage in her life, the mother of three says, "There's this notion of finding your own space, your own knowledge of your personal desire and pleasure. It's really feeling what you're feeling and being like, that's me. That's what triggers me. That's what makes me feel alive."
Carving out her own space has been essential to her development as an artist. Regardless of what creative exploit she takes on, a fundamental part of Brochu always shines through, a bit of her soul that gives her performances a level of depth, whether on an album or a screen.
"The most interesting thing you can bring to the world is your background, your heritage, your vibe, your intuition, your paradoxical nature, your anger, your shame," she muses. "Everything that's yours is interesting."
Stylist: Marianne Dubreuil. Hair: David D'Amours. Makeup: Nicolas Blanchet, both for Folio Artists. Set Stylist: Naomie Tremblay for Studio TB. Assistant Stylist: Indianna Bourassa-Petit. Assistant Photographers: Tom Berthelot, Naime Beauregard.