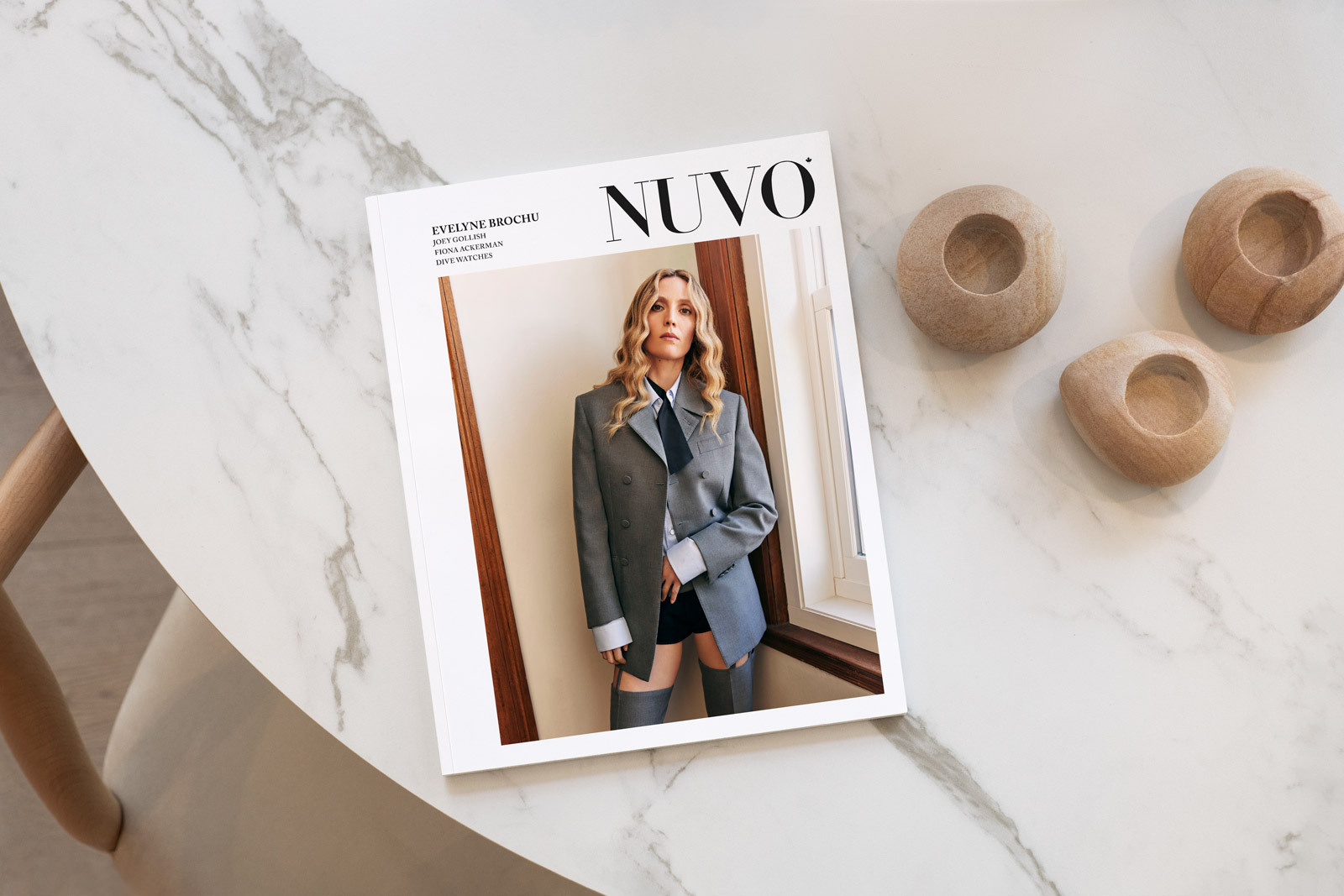 Summer, Issue 97, Out Now
Letter from the Editor, Claudia Cusano.
____
Nuggets of Conversation
Journalists' interviews can run the gamut from a casual conversation to a light interrogation. Prepare as I might—research, list of questions—there is nothing routine (other than showing up), and sometimes I have felt I'd have a better chance of getting a response from a wall. But when the interview is great, there are so many wonderful nuggets of information that it's often impossible to fit them all into the story.
Such was the case with Klaus Busse, head of design for Maserati, whom I recently spent time with in Noto, Sicily, for the release of the MC20 Cielo. He talked about how, when he took on the role in Turin, he discovered his love for coffee, espresso in particular.
"I did not drink coffee until I came to Italy, and only perhaps because of the social pressure," he said. "If you have a group dinner or group meal, it's concluded with espresso. It's like being part of the family. And so I tried espresso (with a lot of sugar) and immediately realized, wow, this is amazing. So I started researching espresso, and I befriended the CEO of Lavazza [also based in Turin]. I had the chance to visit their headquarters, the laboratory, and we looked at all the coffee beans. They explained to me that the coffee beans that make up Lavazza coffee are from Nicaragua, Ecuador, Brazil."
The variety of people, places, and products that make up this summer edition of NUVO, Issue 97, create a fine brew. Cover talent Evelyne Brochu shines in "Attitude for Acting." The Montreal actor is probably best known to English-speaking audiences for her role in the sci-fi series Orphan Black. Brochu has added music to her repertoire and is set to release her second album, Le danger, this fall. Music man Jake Wesley Rogers told contributor Ayesha Habib, "Life is really, really, really funny. It's so seemingly meaningless but also full of meaning. Why not just do what you want and wear what you want?" Joey Gollish, Mr. Saturday founder and the first-ever creative director in residence at Roots, is in a position to redefine Canadian fashion. And Fiona Ackerman, the Vancouver-based abstract painter, once took inspiration from a lizard for an exhibition.
Go on a journey to Ilha de Mozambique, where photographer Raquel Guiu explores all the island's corners with her lens. Visit the outskirts of London, where the Birch Selsdon Hotel has just opened. And travel to Italy, the place so many long to visit during the summer, specifically Italy's green heart, Umbria, and Tenuta di Murlo. The best place in Italy for an espresso is a toss-up, be it Caffè Gilli in Florence, Gran Caffè Gambrinus in Naples, or Caffè Sicilia in Noto.