Malin + Goetz Is Redefining Minimalist Skin Care
The botanical New York beauty brand.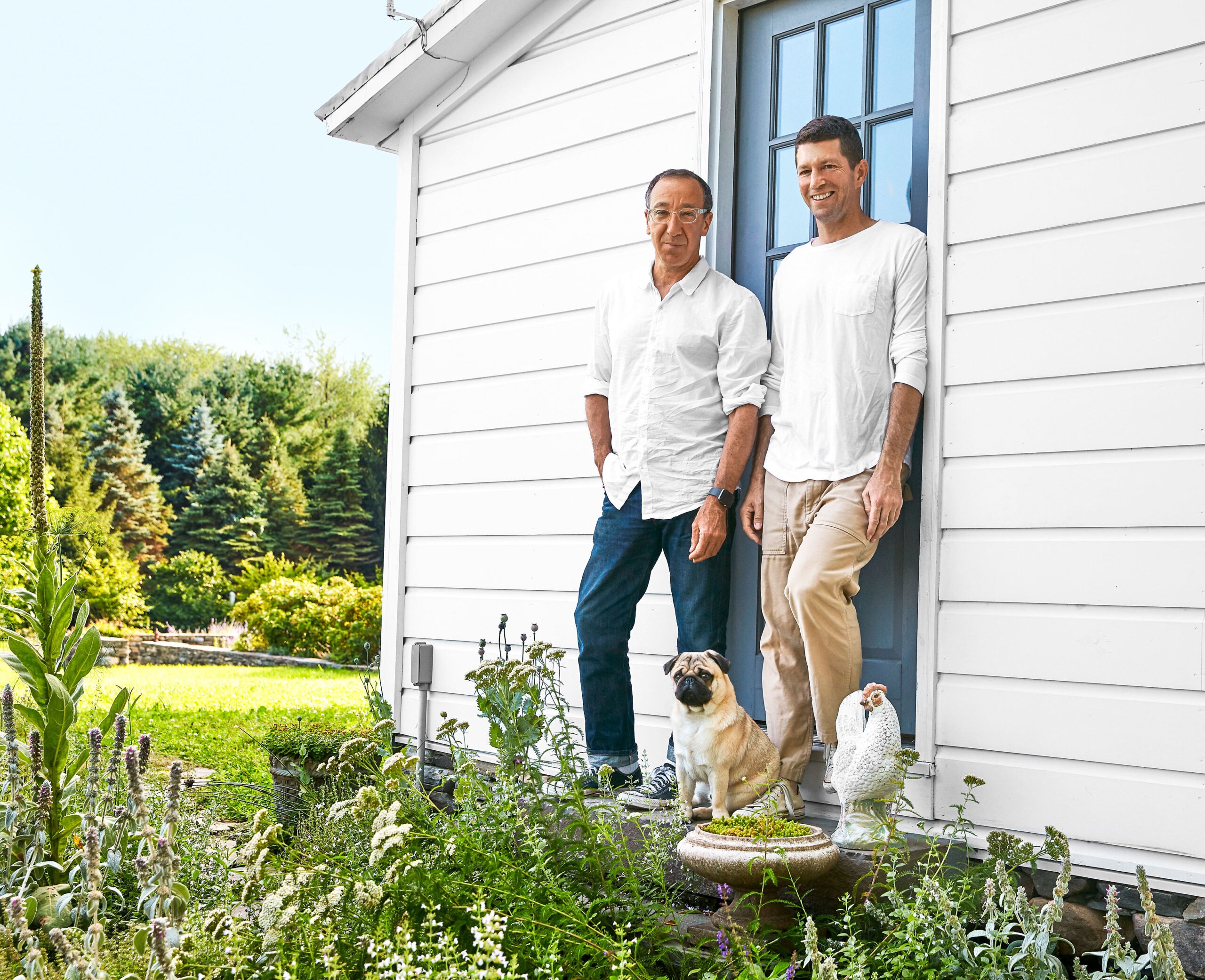 In 2004, when Matthew Malin and Andrew Goetz launched their clean, minimalist, and genderless skin-care line, Malin + Goetz, it was something of an anomaly in the beauty world. The pared-back approach was radically different from what other brands were touting at the time, which was largely more-is-more complexion care: more ingredients in the formulas, more products to create more steps in your routine, more aggressive treatments to attack wrinkles and clear pores. "I found skin care intimidating and the protocols confusing," Goetz says. "Lab-derived ingredients were being infused into everything, all the time, which created irritation," adds Malin, who suffered from eczema and found few cleansers and creams that actually worked. And the fragrances in skin care? Over the top, too. "Your moisturizer should not be your perfume," Goetz says of the era's heavily scented concoctions.
Malin and Goetz turned those traditional ideas upside down and helped invent the beauty world as it exists now: one that's less complicated, mostly natural, and refreshingly genderless. "The goal for us was to create this idea of balance," says Goetz, who came into skin care from the design field, having worked at the Swiss furnishings company Vitra. "We wanted to combine science with natural ingredients and take the best from each." That meant avoiding silicone as well as artificial fragrances, and packaging everything in crisp white bottles with the ingredients listed in plain sight. Gender lines weren't drawn between products for men or women—all would be unisex. As Malin, who previously worked at Kiehl's and Helmut Lang perfumes, puts it, "It was the apothecary concept brought into the modern age."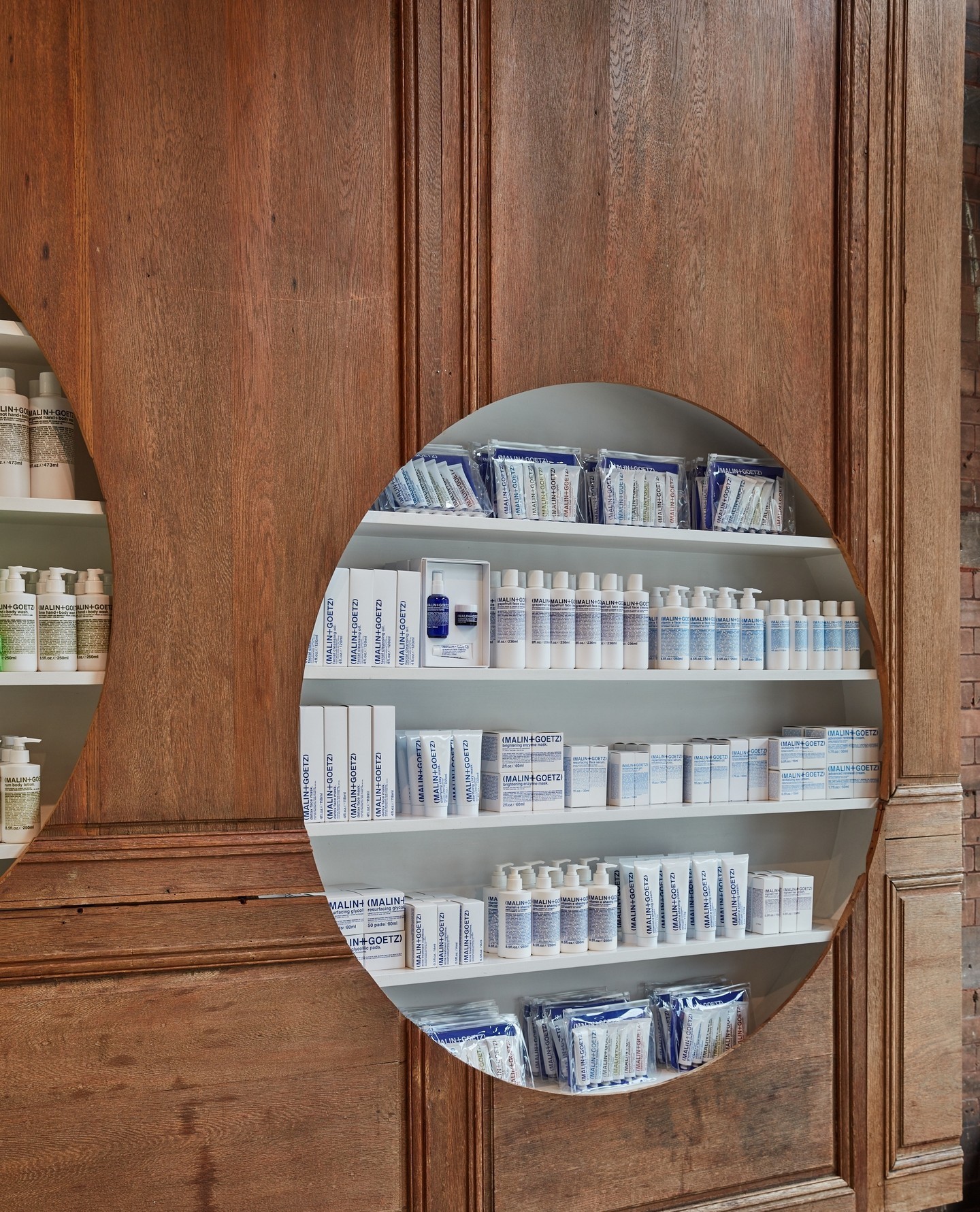 When the couple—who are partners in life as well as business—opened their first Malin + Goetz store in Chelsea in the spring of 2004, they had 11 products. The lineup included the gentle, non-drying Grapefruit Face Cleanser, reparative Vitamin E Face Moisturizer that hydrates without leaving a residue, energizing Bergamot Body Wash, and zesty, oil-absorbing Peppermint Shampoo. Even now those core products are among Malin and Goetz' most successful, which says something about the solidness of their vision. "We had a clear idea of how to fill a void," Malin says.
The beauty world might not have seen Malin + Goetz coming, but consumers were ready for it. The sleek, design-driven line was an instant hit, entirely run out of the Chelsea storefront, which doubled as the headquarters. Within a year, the duo scored their first major coup, providing the amenities for the ultrachic Condesa DF Hotel in Mexico City. "It was great exposure since travellers got to experience the brand, and they wanted to keep using it," Malin says. That deal quickly led to amenities partnerships with the Soho and Tribeca Grand hotels in New York, as well as Qantas and Delta airlines, ensuring that travellers could have fresh, clean skin on the go, even at 35,000-feet cruising altitude.
But how do you expand a brand built on minimalism? Interestingly, the product's scents, or lack thereof, created a unique opportunity. In 2004, Mane, the family-run French fragrance house that's been creating prestige scents since 1871, approached Malin and Goetz with a novel proposition: "They wanted to reinterpret our idea of being treatment-oriented, and not about fragrance, into fragrance," Malin says. The concept turned out to be genius. "We don't use any synthetic scents in our skin care, only natural extracts like peppermint and grapefruit, which provide aromas but they are ephemeral and wash away," Malin says. Candles and perfumes would be an intentional way to scent one's lifestyle. "It would be a playful moment to finish off your skin-care routine," Malin explains.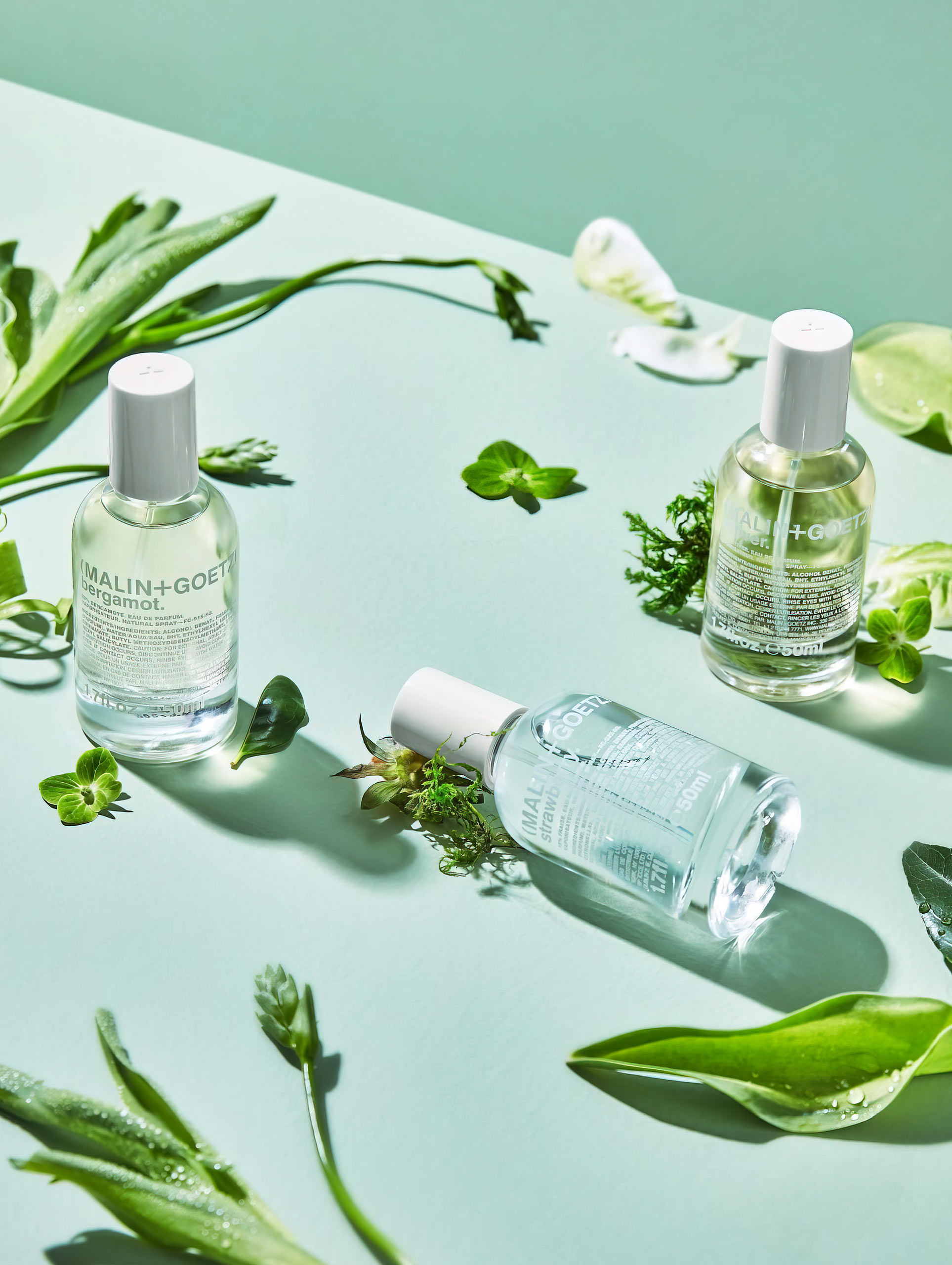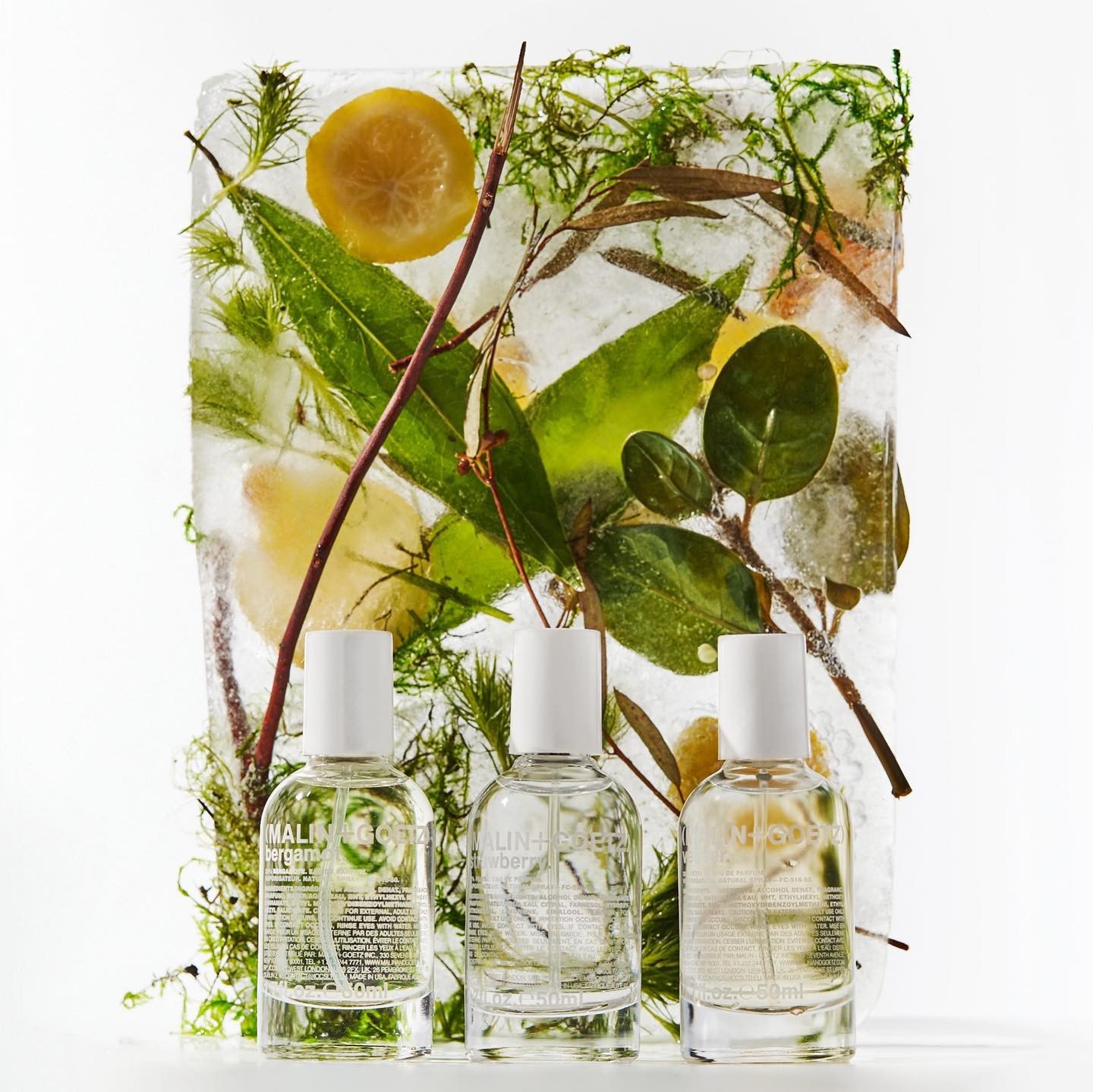 The duo certainly had the discerning noses to know which fragrances would resonate with their minimalist fan base and which ones wouldn't. They steered clear of anything too mainstream or artificial-smelling and explored lesser-known olfactory turf, such as combining rum with plum, crisp bergamot, notes of leather, and creamy milk for the wildly popular Dark Rum eau de parfum, released in 2006, which was turned into a candle in 2007. A year later, well before the CBD craze, they released the Cannabis candle, layering the rich, earthy herb with soft, floral magnolia for a verdant result that's also available in perfume form. Another early hit: the Eucalyptus Deodorant, free of aluminum, alcohol, and parabens, is especially kind to sensitive skin and has a cult following (since its release in 2009, it's sold out at least five times).
After inhaling all these lush, green scents, the founders started to crave more time in nature themselves to feed their creativity. Building a startup from scratch had left them burned out. "Since we launched, we had seven-day weeks for the first four to five years," Goetz says. "We realized it wasn't healthy." In 2008, the couple put a stake in upstate New York, where over the last 14 years they have bought and renovated a few houses, each with progressively more land as they discovered their shared passion for gardening. "Andrew wanted to grow tomatoes, and I wanted to grow raspberries," says Malin, who also started taking plant science and landscaping classes at the New York Botanical Garden. The more time they spent in the dirt, the more their imaginations grew for fragrances.
"In gardening, most people focus on the bloom or the fruit. That's the prize, but there's all this other beauty that's ignored and really fascinating," Goetz says. "When you're staking tomatoes, for example, the oil rubs off on your hands. It has this greenness and botanical freshness that comes out of the stems and leaves that no one focuses on." That aroma inspired the Tomato candle, which debuted in 2020 and is laced with tangy basil, lavender, and cool mint. It was preceded a year earlier by Stem, an "(un)floral" eau de parfum that evokes the crisp scent of freshly crushed leaves, earthy soil, and cut flower stalks from a deconstructed garden.
Malin's labour of love, meanwhile, is his berry garden, which after a lot of sweat yielded "the most delicious strawberries we've ever tasted." The scent also captivated him: sweet yet acidic, slightly metallic, and nothing like the syrupy, saccharine-vanilla interpretations poured into so-called feminine perfumes. "As a fruit, strawberry doesn't have a gender," Malin notes, explaining, "We wanted to create a scent that was just as sophisticated as the actual berry and appealed to anyone." Their popular version blends bergamot and pink pepper with musks, jasmine petals, and orris root, and sells robustly to men, who make up 50 per cent of buyers.
Despite their happiness in the country, city life still calls, and the couple frequently returns to Manhattan. Their first location in Chelsea has expanded into a collection of 15 shops around the world, each with a different apothecary feel. The latest opened in New York's NoMad neighbourhood this year and carries the full Malin + Goetz lineup, including the newest skin-care offering: the brand's first-ever SPF 30 Mineral Sunscreen, formulated with a nongreasy, invisible finish, is perfect to put in a summer travel tote. While there's no shortage of genderless, clean brands on the beauty market now, Malin and Goetz don't feel pressured to reinvent themselves or release products that don't feel just right. "People have asked for a strawberry candle," Malin says. "Certain scents don't translate well into solid form." But, he says, "it may work out." Until then, a spritz of their dew-soaked strawberry perfume and a bowl of the fresh berries will have to do.
Photos provided by Malin + Goetz.