Hit the Beach in La DoubleJ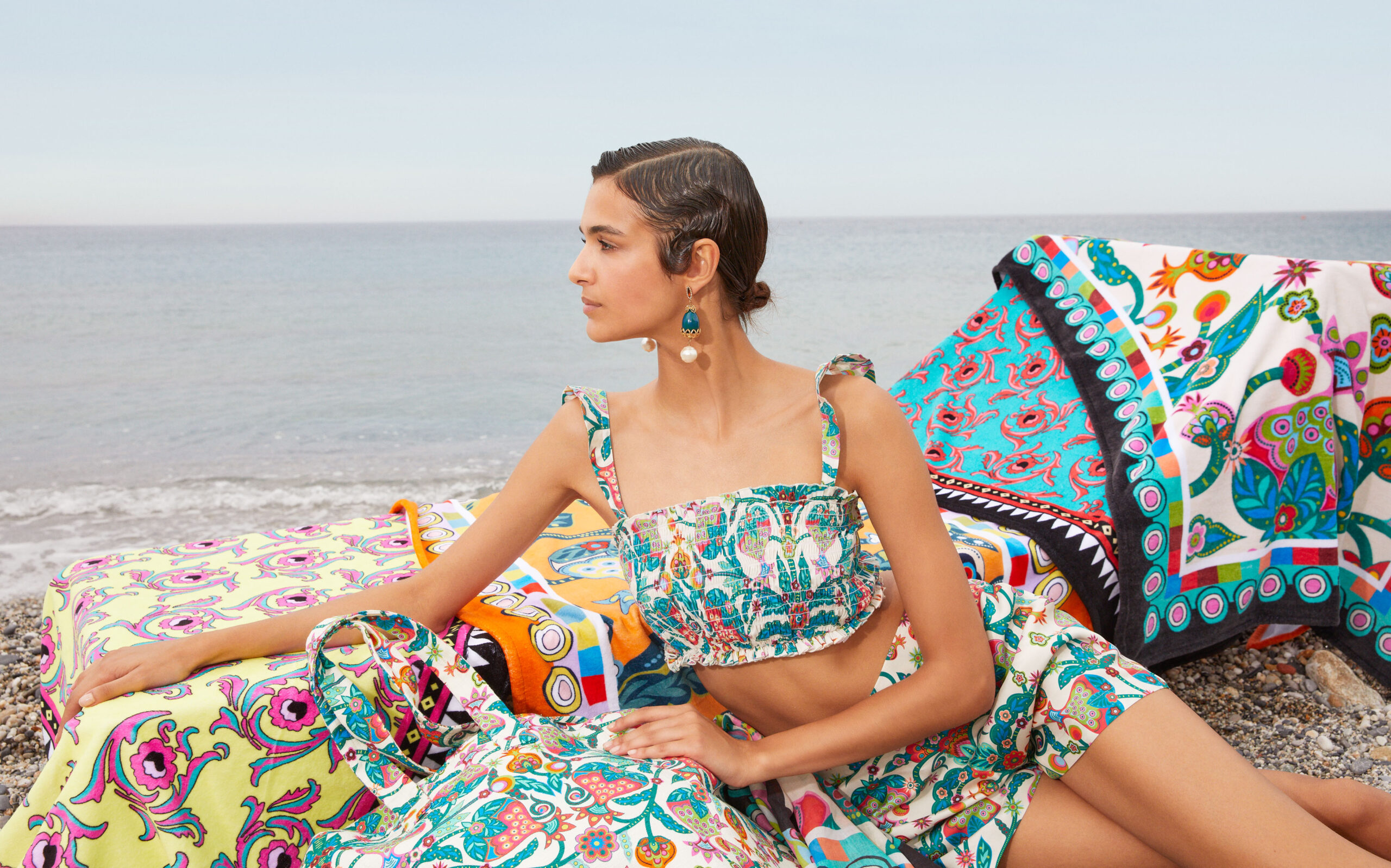 JJ Martin radiates spunk. The Californian turned Milanese has called Italy home for 20 years, and while her formative years in Europe's boot saw her scribbling as a fashion and design journalist, the latter half was a career pivot to found La DoubleJ. The creative outlet that began as a shoppable magazine of vintage wares in 2015 has evolved into a full-fledged lifestyle brand of heart-lifting fashion, homewares, and vintage prints.
Martin is a vibrant character on Milan's creative scene. When Italy went into its first lockdown last March, she took her mantra of "raise your vibration" energy to social media for a Milan on Lockdown series. "I needed the outlet to emotionally discharge," says the whimsical American in love with Italy. Watching her videos on Instagram was an emotional recharge; if you were down, she cheered you up. Feeling lazy? She made you want to do something. Your pandemic-fatigued spirit was boosted. She was, and continues to be, a carrier of positivity.
Eclecticism and fluidity are the DNA of La DoubleJ, whose core business has always been dresses—colourful, bolder-than-bold prints—with names like Long and Sassy, Visconti, Maxi Shirt, and Jennifer Jane (Martin's proper name). The American expat has expanded beyond ready-to-wear to homeware: a collection of table linens, napkins, decorative plates, glassware, and vases so pleasing on the eye that you will find yourself setting your tablescape as an art piece.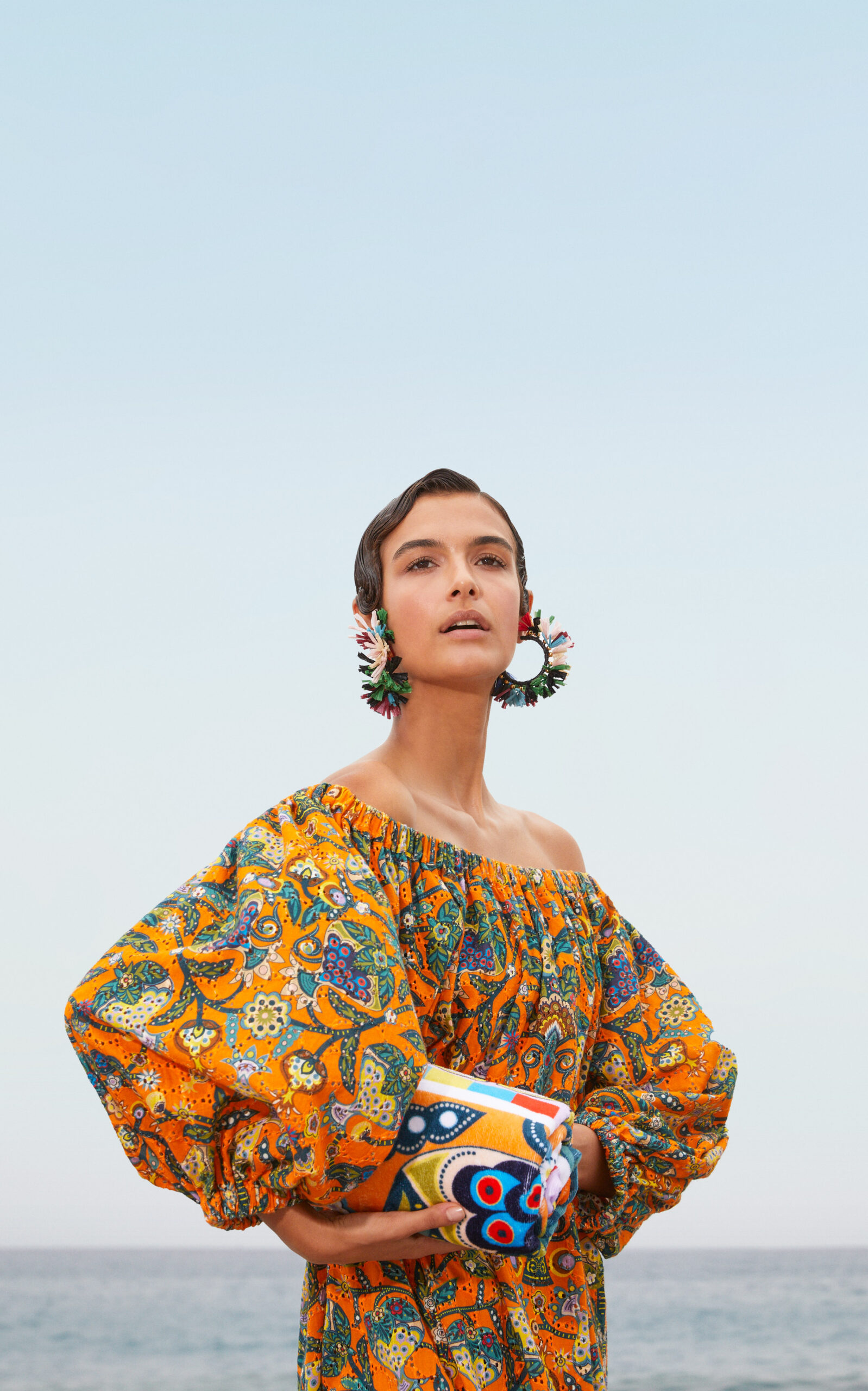 A showroom visit to La DoubleJ in Milan for the spring/summer 2021 collection this past September was an entertaining affair. The locale in Piazza Arcole is always a hive of chatter and activity. "We've expanded our category offering to a sun-soaked swimwear and beachwear line," Martin announced, wearing one of her vibrant swing dresses. The beach collection comprises swimwear, towels, bags, and pareos, all in signature La DoubleJ retro-style prints. "It's all about mixing and matching," Martin says, holding up various bikini tops from one-shouldered to triangle, bandeau, and ruffled, which partner with skimpy briefs or 1950s-style knickers, Bermuda shorts, and miniskirts. There are plenty of cover-ups and flouncy dresses too.
La DoubleJ is a mood-boosting universe of bold Italian design and, in many ways, an extension of Martin herself. A serial collaborator, she has worked on projects with Goop, Acqua di Parma, Kartell, and Valextra to name just a few. This creative venture of La DoubleJ is "to bring joy and people together and uplift," Martin affirms—a state of mind.