J.J. Martin of La DoubleJ
Milan's reputation often precedes it. Grey and industrial are the adjectives most commonly associated with this most overlooked of Italian cities. But things are starting to look up. Thanks to a series of innovative urban projects including 2015's universal expo, Milan is quietly evolving into a buzzing hub of new talent. One of the voices championing this transformation is clothing and jewellery collector J.J. Martin, who is also a fashion and design journalist. A vibrant character on the city's creative scene, she has rallied a team of visionary individuals who are shaking things up with her multidimensional brand, which blends vintage-focused e-commerce with an astute insider city guide.
A California native, Martin moved to Milan 15 years ago, where she started out as a junior digital reporter for publications such as Elle Decor and T: The New York Times Style Magazine before writing for the likes of Harper's Bazaar, The Wall Street Journal, and Wallpaper*, for whom she is an editor-at-large. "It was working for Wallpaper* that really changed my life," she reflects. "I started encountering cool, small designers and innovative women who were doing off-the-radar things." And thus, Martin's vision for La DoubleJ was forged.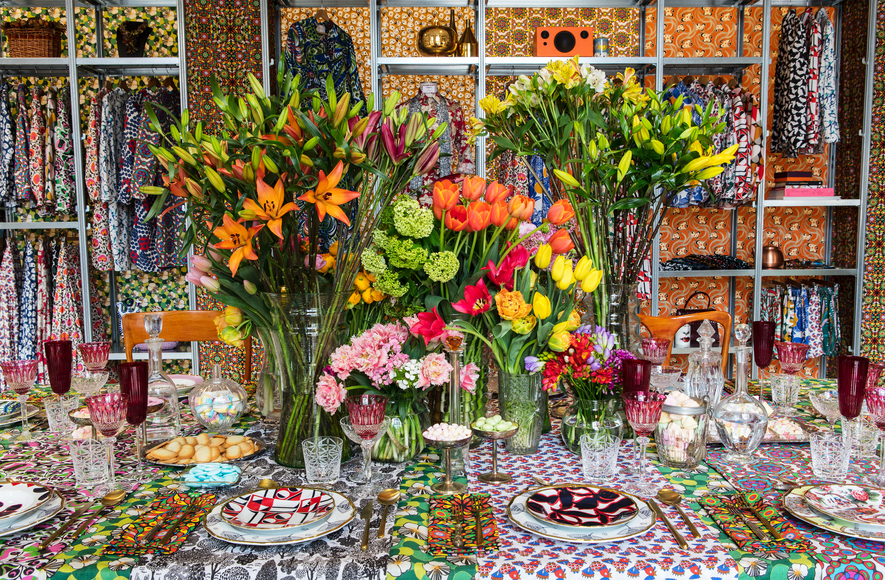 "The idea came about because I am a pretty voracious vintage collector. I've been collecting for 20 years and my house is stuffed with it," Martin enthuses. "My husband kept asking me to do something with jewellery online because he thought it would be a good business venture. I thought, 'If I'm going to do this, then I'm not going to have a boring website and still lifes of jewellery. I want it to be all about Milan, show a different way of selling fashion, mix vintage with new clothes'—which is the way women wear it—and it just snowballed."
Just as she planned, Martin's exuberant style now fills all corners of the content-rich e-commerce platform, whose muses are the inspiring women she's met through years of interviewing. On La DoubleJ, you can expect to cross paths with interior design doyenne Nina Yashar discussing power dressing, as well as fashion royalty Angela Missoni offering her top tips on collecting home décor while looking totally at ease in eye-popping vintage fashion. "It was a true pleasure to write about these women," Martin explains. "My colleagues from London or New York were always complaining about how miserable Milan was, so it became a sort of mission to dig up some of the jewels that I'd discovered while living here."
Filled with dry quips from the city's legendary ladies, or sciure as they are better known in the Milanese dialect, this smart approach has gained the website a cult following. Smart, too, is Martin's decision to make all the stories completely shoppable, blending insider tips with precious pieces that are available on the platform. "For the most part, everything we feature is directly purchasable on the site. We also handle all the logistics—shipping, customer service—and all product descriptions. We're a full in-house agency."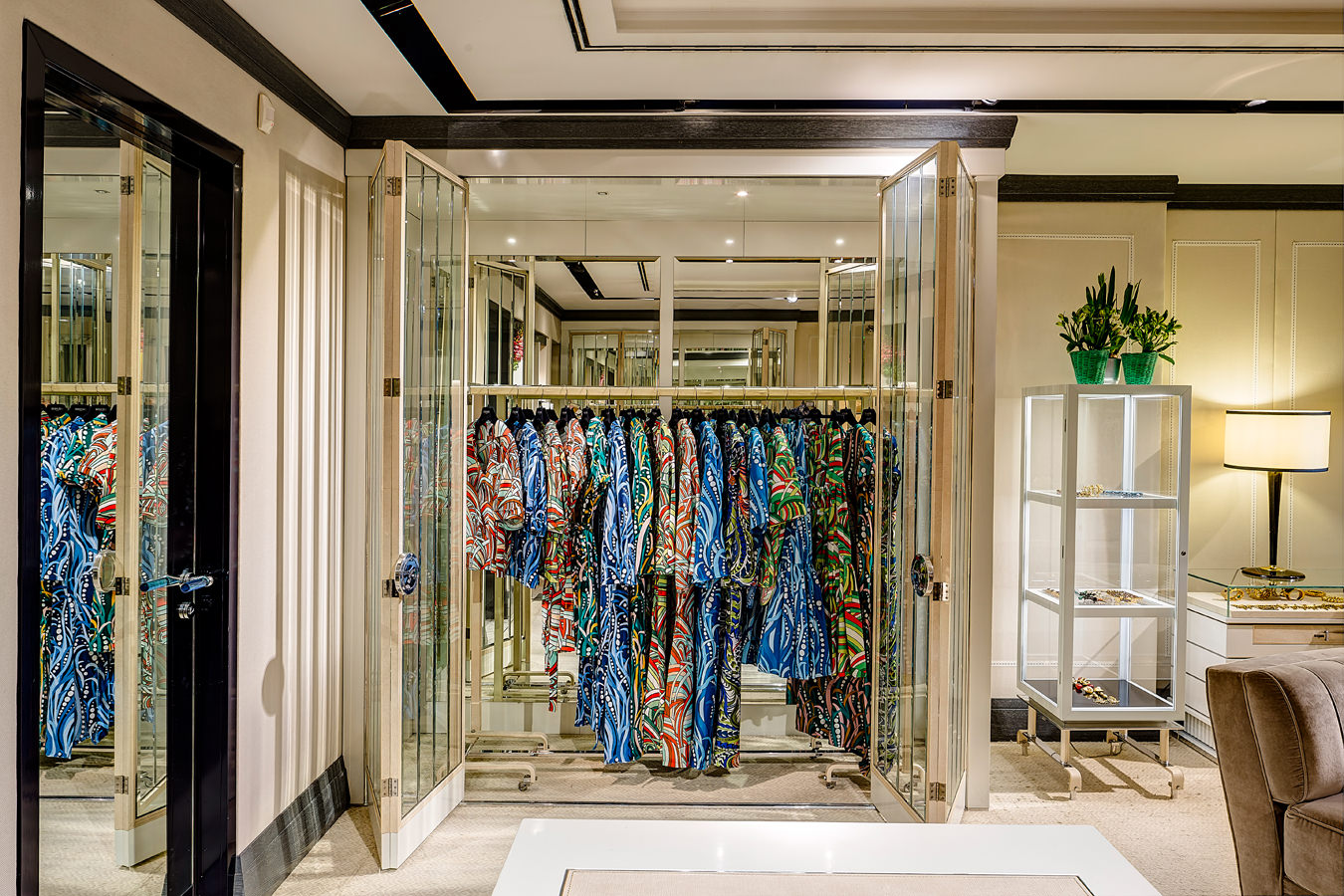 In addition to lifting the lid on Milan's top tastemakers, Martin has worked on collaborations with Italy's lesser-known heritage brands. A collection called La DoubleJ Editions features prints from the archive of esteemed Como-based silk supplier Mantero. "They're all vintage, so that keeps the thread of the project," Martin says. The collection has quickly grown from one dress in eight prints to 15 styles in 35 prints and has received significant attention from global retailers. Pushing the concept further, the multitasking Martin also developed the idea into a series of colourful pop-up shops in Le Bon Marché in Paris and New York's Bergdorf Goodman this past April.
Not just limited to retailers, the pop-ups have also appeared in jet-setter hot spot Hotel Il Pellicano on Italy's Tuscan coast, and Hotel Esencia in Tulum, Mexico. This organic evolution is emblematic of Martin's unique approach. "What's great about this project is how we're not taking the regular routes for anything: we're not doing e-commerce traditionally, we're not doing retail traditionally, we're not doing content traditionally. It's all a new territory, a new frontier."
There's also a great sense of fun to this very personal project, one that's immediately apparent upon entering the La DoubleJ studio in Milan's Navigli neighbourhood, a hip district home to a number of fashion and design houses.
Next up, another collection and a fresh frontier for La DoubleJ as the studio turns its kaleidoscopic gaze to homewares: the La DoubleJ Housewives collection featuring plates by Bitossi Home and table linens adorned with patterns sourced from Mantero's silk archive. Without a doubt, Martin's prismatic vision is catching people's attention and providing fresh perspective on a well-deserving place, further fuelling Milan's exciting ascent.
_________
Never miss a story. Sign up for NUVO's weekly newsletter.