Healing the Skin With Asklepios Garden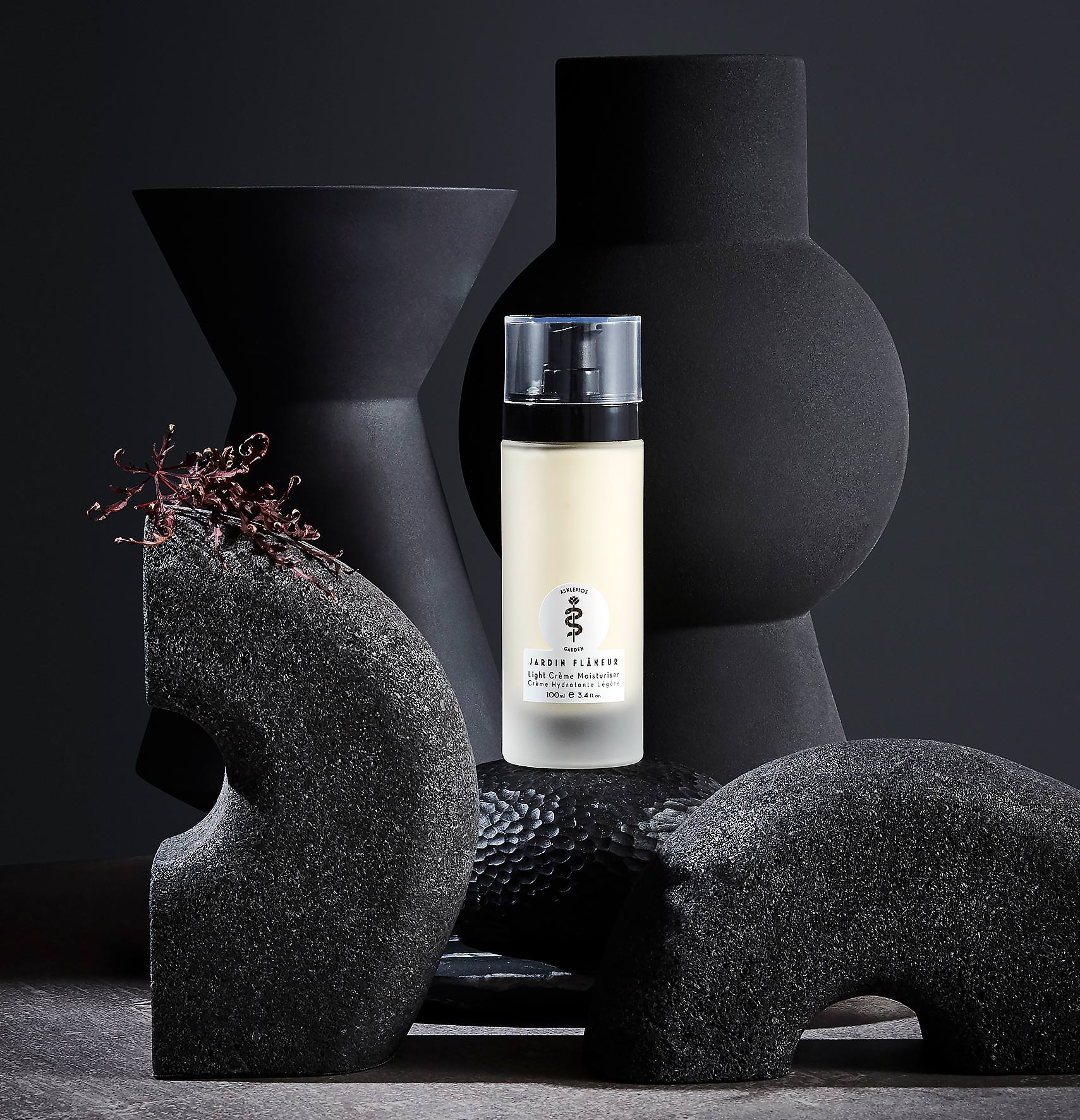 Asklepios Garden takes its inspiration for skin care from the Greco-Roman god of healing, Asclepius, often depicted carrying a staff with a serpent coiled around it. In ancient cultures, snakes symbolized rejuvenation and healing, possibly because they regenerate their skin. The Asklepios Garden logo is a serpent entwined around a rose, a symbol of beauty, love, and the healing powers of nature.
Asklepios Garden's ethos is grounded in creating plant-based skin care that nourishes, renews, and protects the epidermis, using nutrient-rich, organic ingredients. Its products—Crème Fraîche cleanser, Oleum Deorum nourishing oil cleanser, Jardin Flâneur moisturiser, and Prima Materia phytoactive serum—are designed to be gentle for all skin types without clogging pores.
Nicholas Bradford Fritz, whose 15 years' experience in the beauty and design space made him well versed in the world of luxury presentations and formulations, developed Asklepios Garden with accessibility in mind. By avoiding skin-care conventions such as gendered labels, the line is inclusive for all to enjoy and benefit from.
Some of the formulations, such as the Crème Fraîche cleanser, include aloe vera juice, which has an antioxidant effect that can help repair sun damage and slow the skin's aging process. It is also antibacterial and anti-inflammatory, supporting the production and release of collagen. Skin-loving and phytonutrient-rich borage seed oil can hydrate dry skin and help maintain a healthy moisture barrier, while argan oil lightly moisturizes, softens dry patches, and reduces acne.
Each product is made without harsh chemicals, synthetics, artificial colours or fragrances and designed to help renew the skin and ease certain symptoms associated with acne and eczema.