Retro Aesthetics for Contemporary Montreal Commercial Design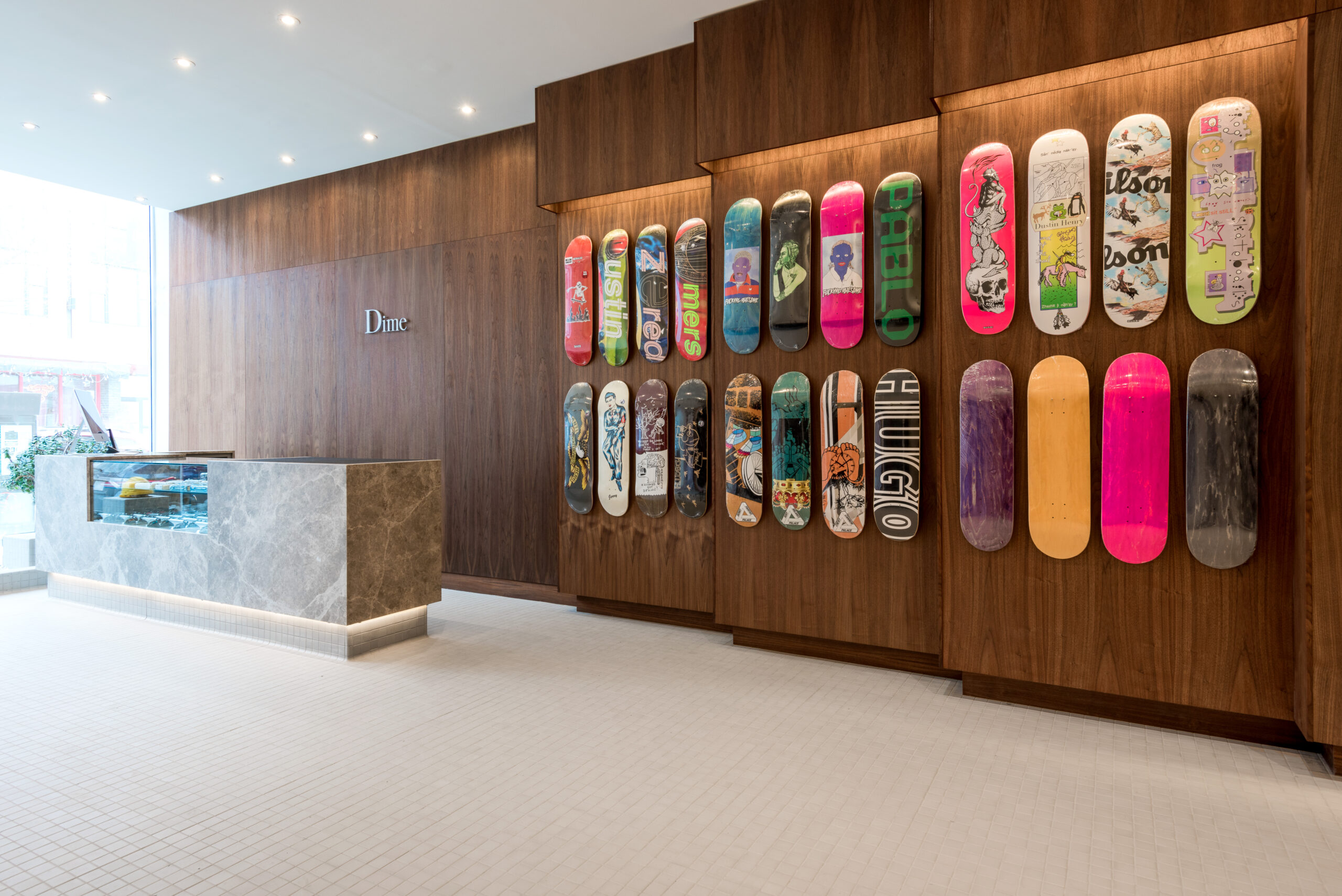 "We feel very lucky to live in a city like Montreal," say Hélène Thiffault and Rachel Bussin, who in 2019 founded Studio Kiff, a commercial design studio. Forgoing stern industrial design or effervescent minimalism, the pair tends toward palettes that mix minimalist aspects to create a more maximal effect. In one vignette, granite combines with dark wood, but instead of contrasting, the discrete zones of material create a tantalizing visual grammar—such is Studio Kiff's design for Dime, a skateboarding company shop in the city. The firm's growing body of work is eclectic, and their clients seem to be located more in a feeling than in any specific genre, from Dime to hip restaurants.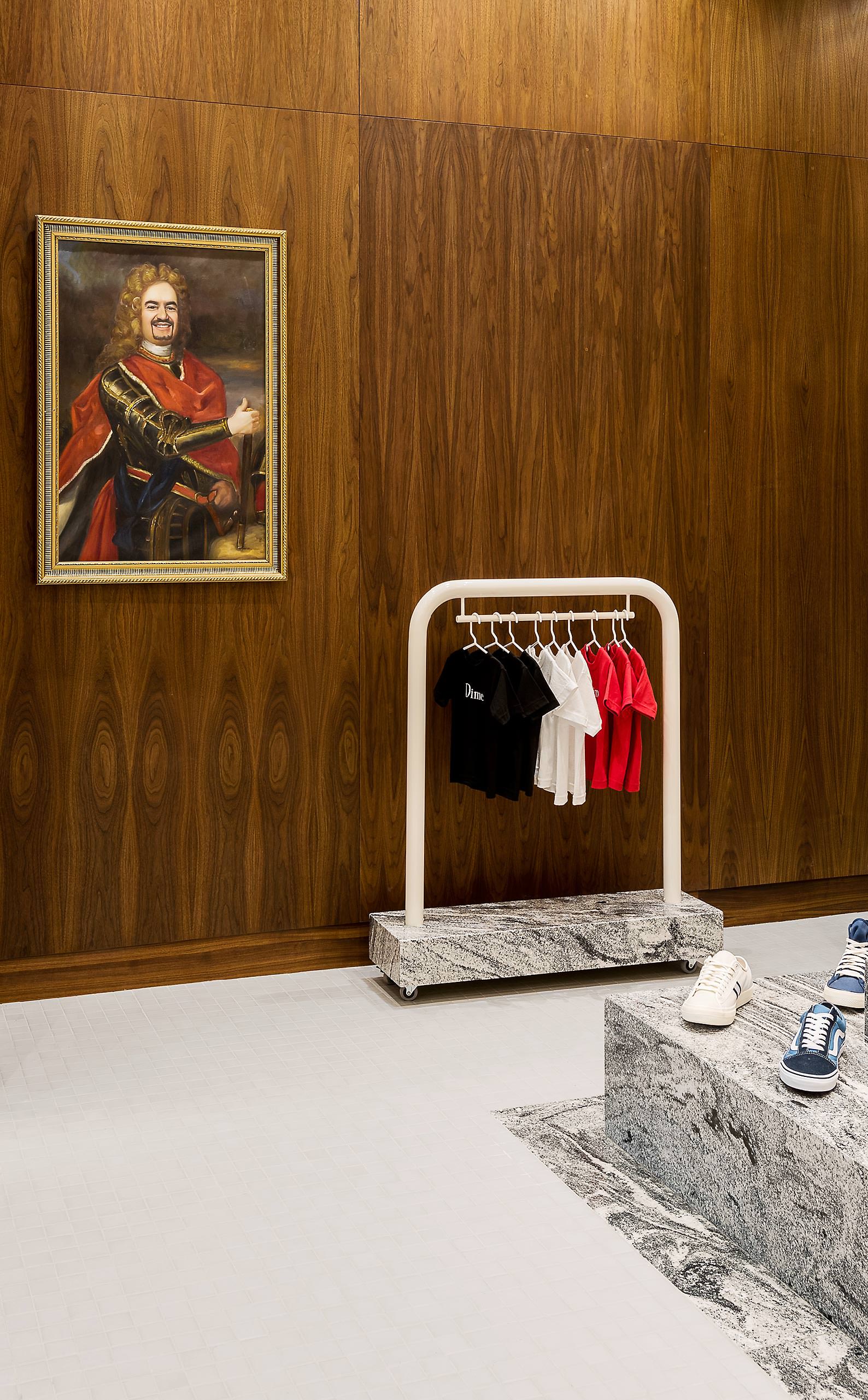 "Being inspired by things outside the realm of design and architecture really speaks to both of us," Bussin says. "Looking at nature or art or music or fashion, or even a historical artifact of interest, and asking ourselves why it makes us feel a certain way and then trying to somehow communicate that feeling into a relevant, and functional, space really drives the creative process." The effect is, throughout their catalogue, one that seems as though it could be retro but at the same time presents a sense of the avant-garde. Perhaps this juxtaposition pays homage to the bygone spaces, the family home, the quirky bus stations experienced as old by the upcoming creative generation but appreciated none the less as memorable spaces from the past. Retro materials recall the spaces that make us, and by reviving older materials, the studio is reviving in the present experiences that created the creatives. The kitschy transmutes into the cutting edge.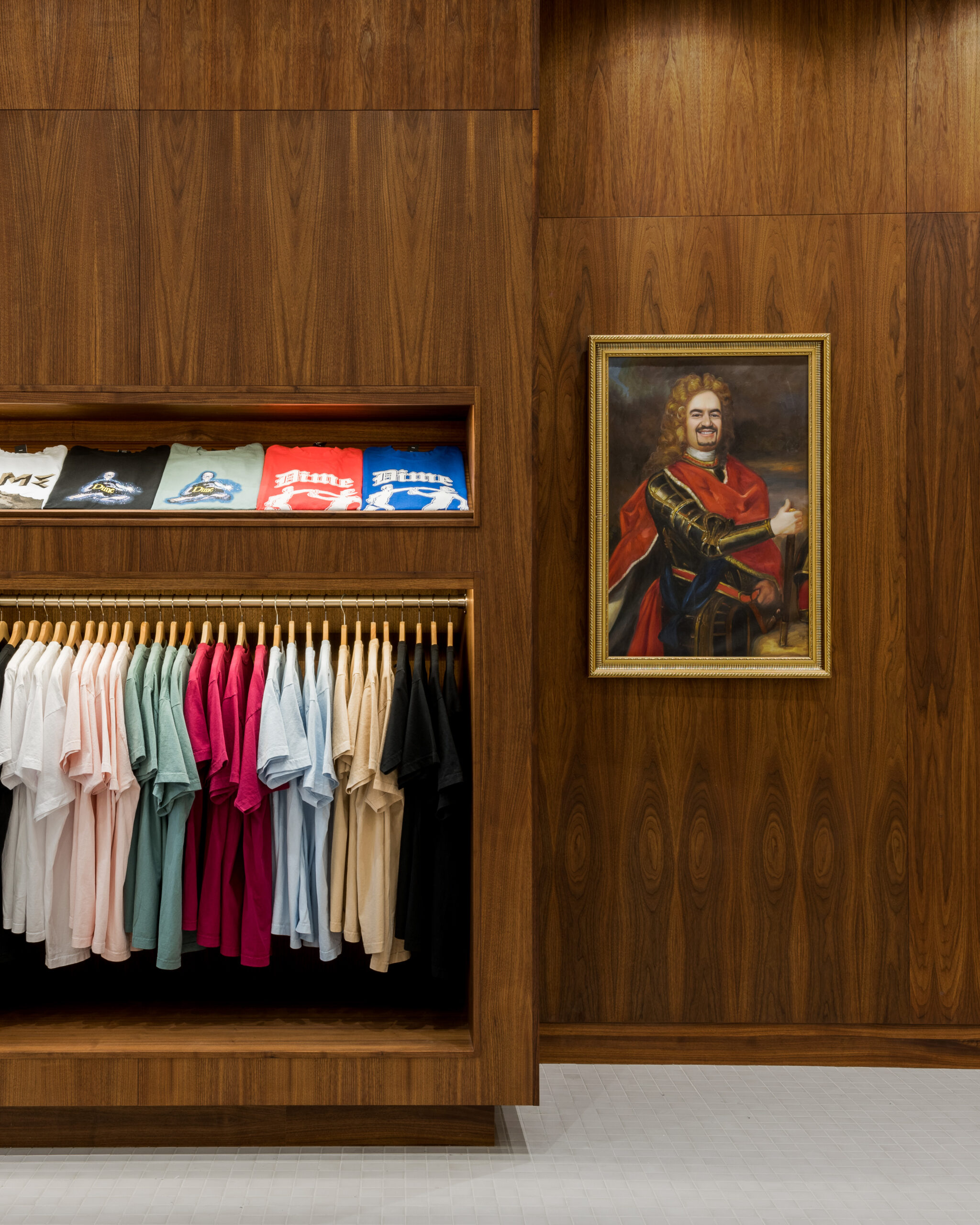 Elsewhere, for Myel, the pair designed a lush, delightfully gaudy space for the jewellery boutique that mixes abstract wallpaper and decadent red carpet to create an interior that feels minimal but also overwhelms the senses. And this beguiling of the visual faculties extends beyond interiors; the duo has also crafted highly individual furniture pieces, like Lazy Chair, a low seat and high back of white quartzite stacked high with leather cushions that add levity and comfort to the noble austerity of the stone chair.
Studio Kiff's work in general has a sense of levity, but they also signal an urge to bring high taste to spaces, like the skateboard shop, that aren't always considered when critics talk about the makeup of a city. When interiors like these are taken into account, the sensibilities of both the younger generation, often discounted in discussions about design, and niche groups come into the conversation adding a more unified sense of style.