Linda Farrow's Luxe Eyewear
Because seeing is believing.
It's been 50 years since Linda Farrow launched her global eyewear brand. The famed designer took an avant-garde approach to eyewear with her new company in 1970. Her designs struck a chord with stars such as Yoko Ono and brands such as Balenciaga and Dior. Following a 20-year hiatus, Farrow's son, Simon Jablon, brought the brand back to life in 2003 after discovering his mother's forgotten stock in a London warehouse.
The spring/summer 2020 collection, fronted by Ella Richards—granddaughter of Keith—zeroes in on oversized frames handcrafted from acetate, Japanese titanium, and gold. The line-up includes an exaggerated version of the Amber, Farrow's classic square frames, along with the Dunaway, a bolder cat eye, both of which are monogrammed with "Linda Farrow London 1970."
To commemorate the milestone anniversary, a line of 50th anniversary silk scarves has been released. Like the eyewear, the scarves take their cues from the 1970s with bold colours and psychedelic prints, and can be worn on their own or tied to any frames. But the most standout offering is the statement acetate eyewear chains, available in black, cream, and tortoise shell.
Looking back, Linda Farrow has undeniably changed the way we look at eyewear. Looking forward, it's clear the future is just as bright.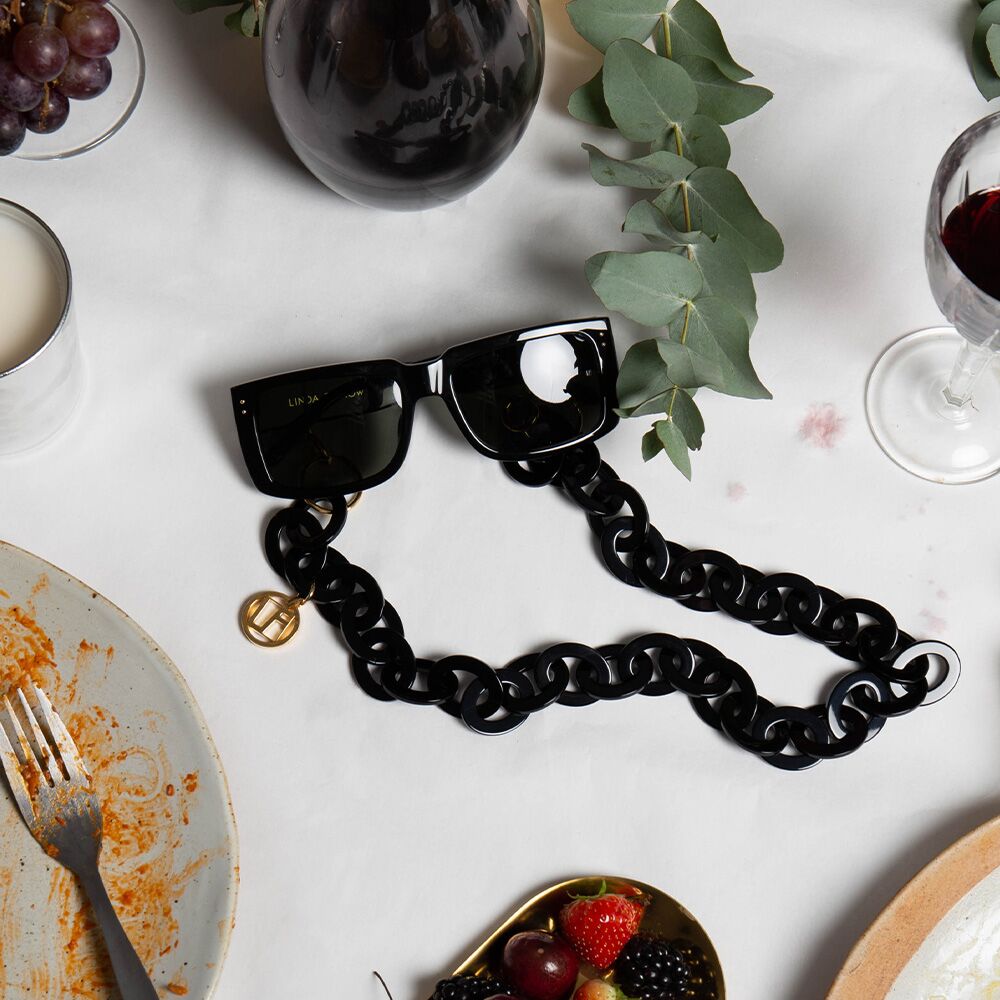 ________
Never miss a story. Sign up for NUVO's weekly newsletter here.