Designer Mischa Couvrette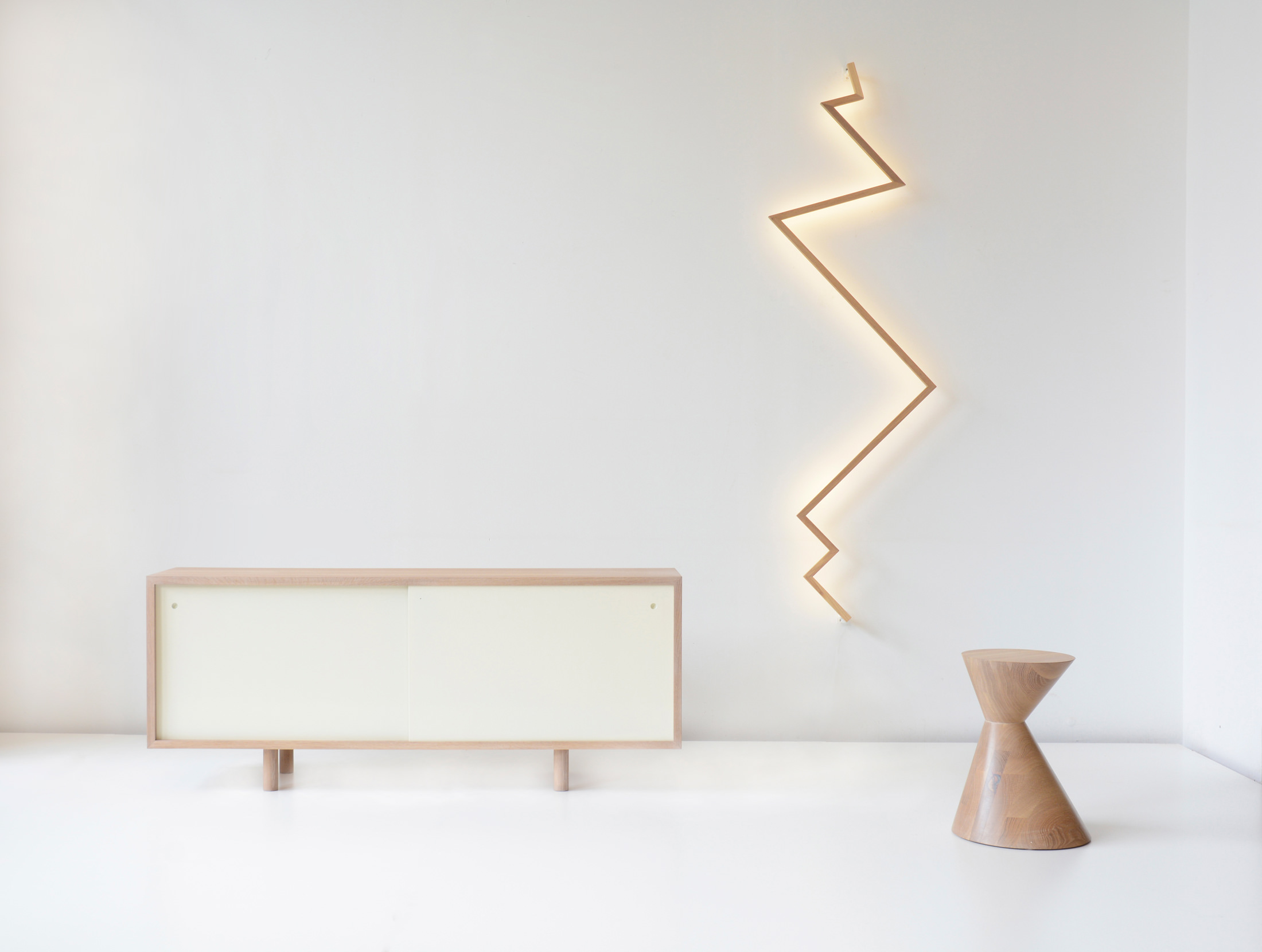 Mischa Couvrette is enjoying a spectacular ascent. Four years ago, he launched his own furniture company, Hollis+Morris, the way many aspiring designers do: by experimenting in his dad's garage, finessing his formal training from Ontario's Sheridan College with YouTube videos, and making prototypes with the hope of one day finding a customer.
But in the short time since, the Ottawa-born, Toronto-based creative has achieved what many independent designers can only dream of: he has 11 employees, counts global trendsetters among his clients—his pieces can be found in the offices of Facebook, Google, and Amazon—and recently opened his first public showroom in downtown Toronto.
One of the reasons for his success is the versatility of Couvrette's line. The minimalist pieces—typically made with only one or two elemental materials such as walnut and copper—are warm enough to work at home, but sufficiently robust to stand out in a commercial setting. The Bennington pendant lights, for example, each consist of a sleek strip of white oak (they are also available in walnut), inset with a line of softly glowing LEDs. They look sharp suspended in modern dining rooms, as well as the boardrooms at Vice's Toronto office.
Another key to Couvrette's success is his prodigious output. In one year alone, he designed eight pieces that were unveiled at the 2018 Interior Design Show in Toronto, including a geometric chandelier, a marble-topped coffee table, and orb-like candle holders. Couvrette has big plans for the future, and one thing is for sure: his ascent isn't over yet.
_________
Never miss a story, sign up for NUVO's weekly newsletter, here.