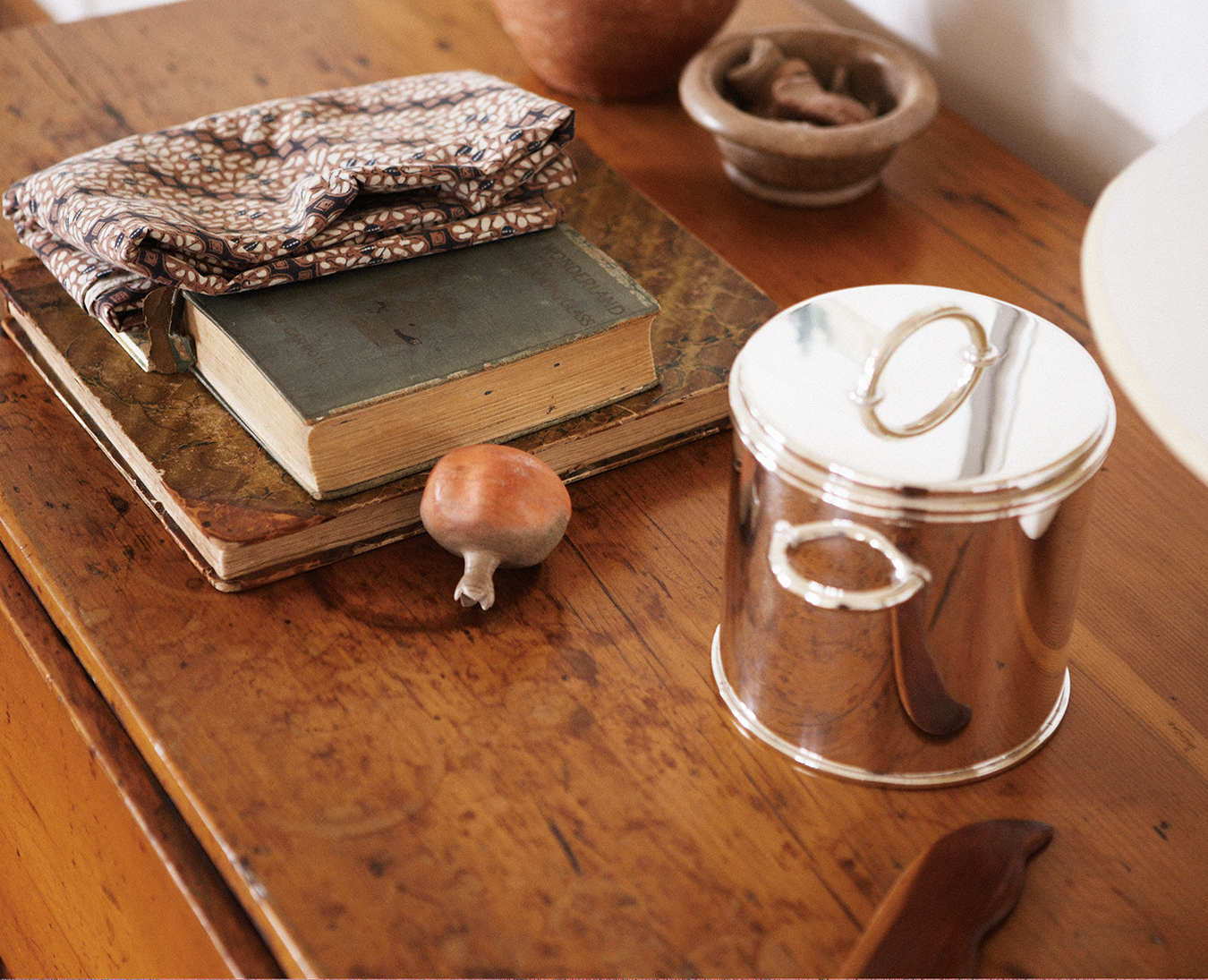 Jack Diamond has designed buildings throughout the world, but the front parlour of his home in Toronto's Moore Park neighbourhood isn't lined with pictures of his opera houses, city halls, or university buildings; instead, there's a collection of watercolours he has painted over the course of his long career. "These are the better ones," he says with an offhandedness that does not hint at his status as one of Canada's most successful architects. Designers like Diamond are often anointed as "starchitects", and yet, despite his global portfolio and numerous awards, his soft-spoken thoughtfulness on his work and his profession does not match the flamboyance and hubris such a designation often brings with it.
Some of Diamond's sketches have been collected in a new book published by Douglas & McIntyre called, appropriately, Sketches: From Here and There. Paging through it is like having a stolen copy of his architectural sketchbook, sneaking glimpses into how he sees the world. In his private study above the parlour are files of watercolours, organized by city, often done on small or even scrap pieces of paper; he has painted a scene of Jerusalem on the back of a King David Hotel menu. In a drawer, he keeps tiny paint kits that can fit in his pocket. As he goes about the business of architecture, he can pause and capture a place or moment discreetly, fitting into the landscape, a lot like the buildings he designs.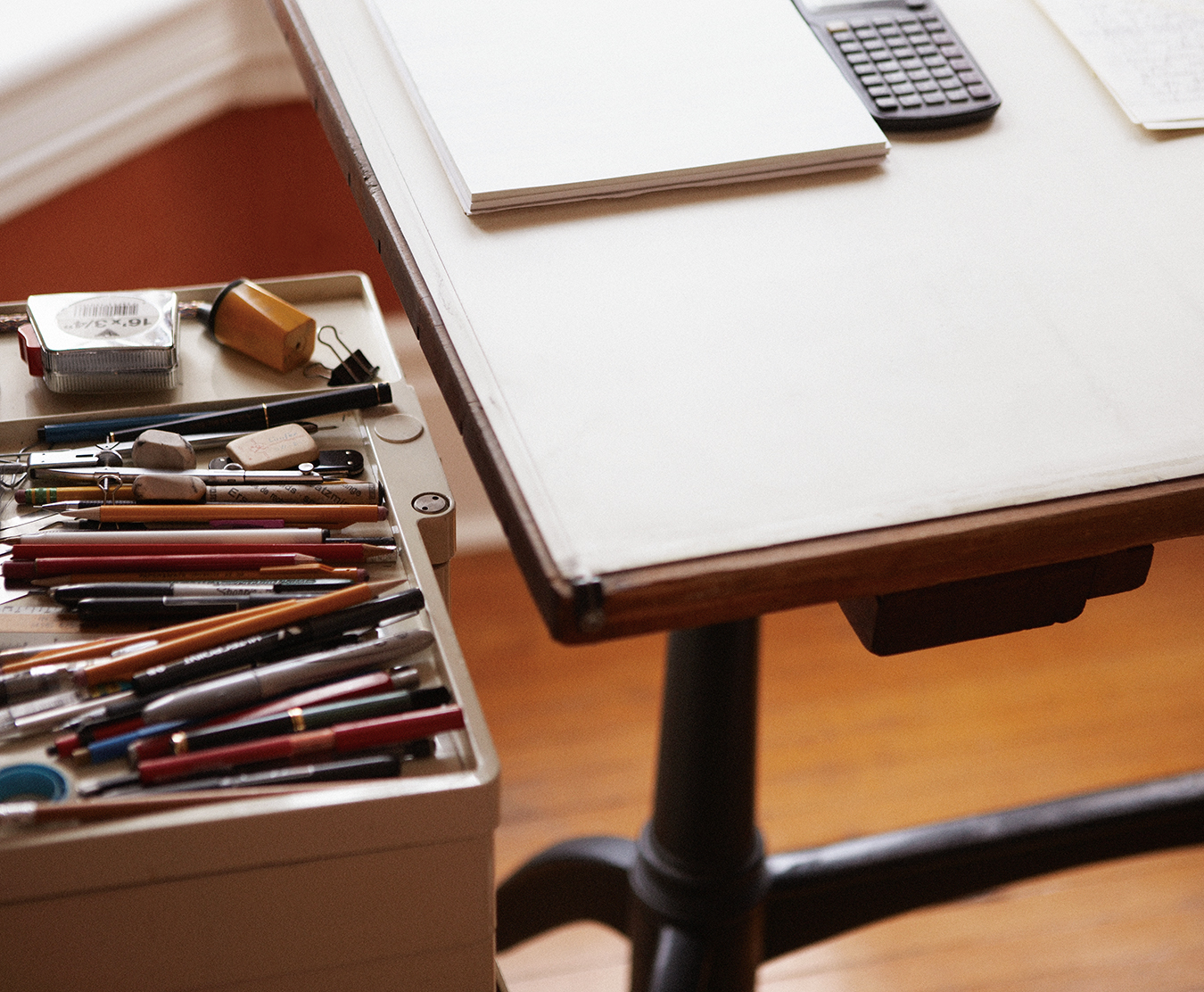 Diamond's philosophy is to make buildings that relate to their context and are designed for the people who use them, rather than force the buildings to stand out or make a singular statement. "It's a very hard sell," he says. "It's taken me my career to get there." That sell involves convincing clients that their buildings don't have to define the city but can simply be part of it and become the solid tissue that holds it together. His most recent Toronto building, Corus Quay, is not only the headquarters for Corus Entertainment but also the first major development on Toronto's long-neglected and much-anticipated waterfront. In a city that has been trained for decades to expect nothing to ever come of its post-industrial lakefront, expectations were high for this building. Waterfront Toronto, the arm's-length government body charged with developing this area, has extensive plans for a series of dense, mixed-use neighbourhoods. The building Diamond and his firm came up with for the East Bayfront neighbourhood needed to establish the project and get the city excited about it, but it also had to eventually blend into it. Diamond's design principles—more than anything else—guided this, and the firm stayed away from creating the kind of novel and outrageous buildings a setting like this often gets.
"There's an easy appeal," says Diamond. "The problem with the novel, in a sense, is it's like a joke. Once you hear the punchline, it isn't as satisfying the second time around. There are times when a building should be exceptional, when its purpose is a noble one—parliament, church, an art gallery—and when its location justifies it as part of the urban design where it's appropriate to make a pavilion building. But quite often, it's not. It's a much more gratifying thing, and ultimately satisfying, to pay attention to the context. So it's a judgment call. It's as if Mozart were to do a requiem with comical notes. It's inappropriate."
Diamond was born in 1932 in Piet Retief, South Africa, and after studying at the University of Capetown, Oxford University, and with world-renowned architect Louis Kahn at the University of Pennsylvania, Diamond came to Canada in 1964 to serve as the founding director of the new Master of Architecture program at the University of Toronto. Once in Toronto, he soon immersed himself in the city's reform movement of the late 1960s, led by the likes of urban thinker Jane Jacobs and eventual mayor David Crombie. The movement had a profound architectural and planning element. Many North American cities embraced big plans that redeveloped pre-war (and pre-automobile) blocks with master plans that included driving expressways through neighbourhoods, but Toronto resisted much of it. Diamond's vision fit perfectly with the times.
Jack Diamond's philosophy is to make buildings that relate to their context and are designed for the people who use them, rather than force the buildings to stand out or make a singular statement.
In the early 1970s, the dense Victorian residential area near Sherbourne and Dundas on Toronto's downtown eastside was set to be demolished to make way for two large 28-storey towers. Instead, in 1974, Diamond and his first partner, Barton Myers, created Sherbourne Lanes, a long and narrow six-storey apartment block that incorporated existing houses by renovating them to accommodate multiple units, then inserting the apartment block into the rear of the houses' original lots. On the occasion of the Royal Architectural Institute of Canada awarding their 2001 gold medal to Diamond for his contribution to Canadian architecture, critic Marco Polo wrote that Sherbourne Lanes "represented an important watershed in the city's approach to urban renewal." Subtlety and finesse were just as radical, it seems, as those massive development plans.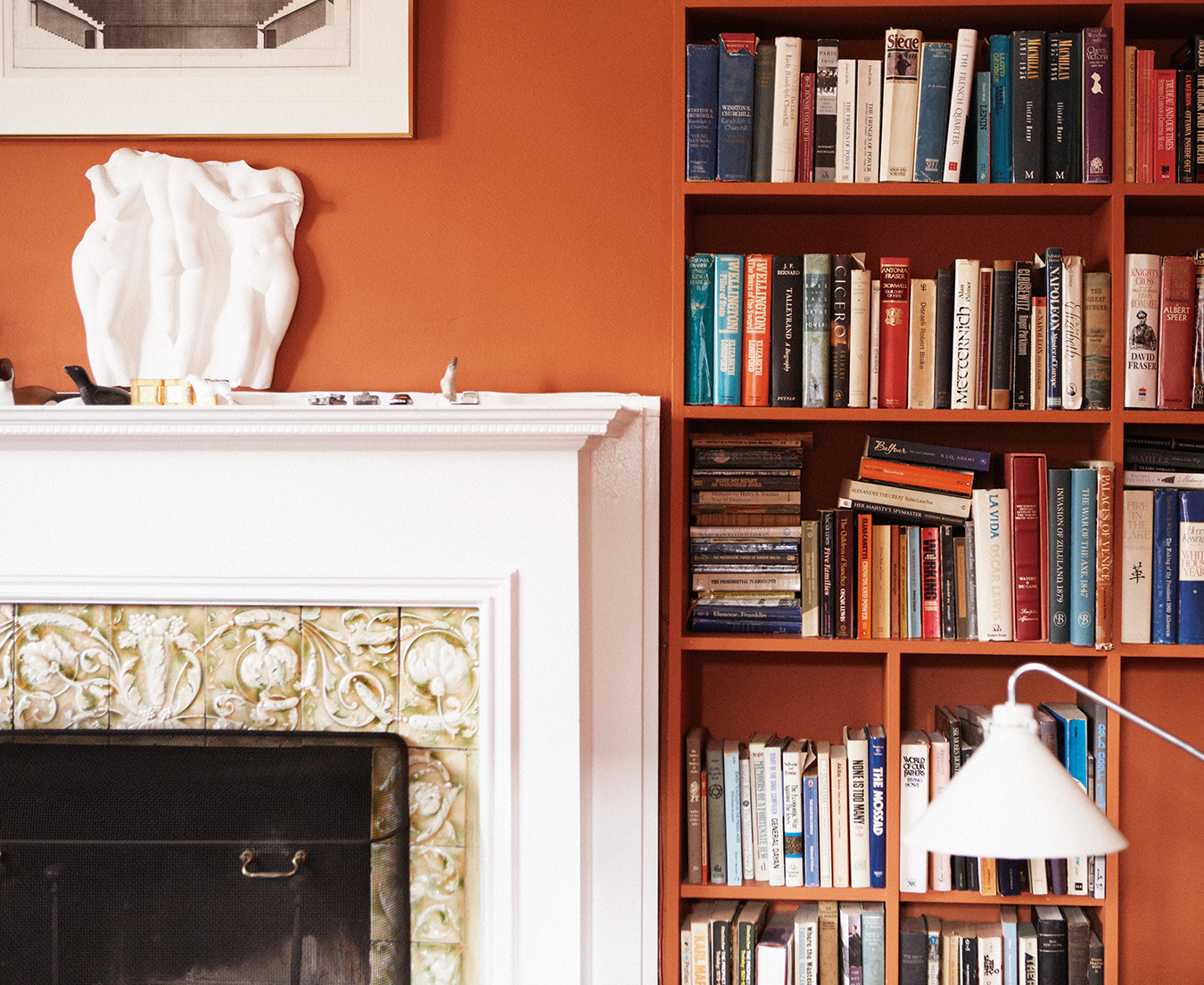 Diamond's interest in the context of individual buildings goes beyond their design and into planning territory. He's worked on plans including the impact of Pierre Trudeau's proposed (but never built) Pickering Airport outside Toronto in 1974 and Waterfront Toronto's recent East Bayfront precinct plan, and he was a commissioner on a task force that made recommendations on governance, taxation, land use, and transportation for the Greater Toronto Area. The same philosophy of thinking about context and the effects of design on people guided him here, too. "It's always easy to solve one component of a problem massively," Diamond explains, using the Welland Canal By-Pass that opened in 1973 as example. "The old Welland Canal had its town around it. The new canal was brought in—technically good, a massive amount of money, and it let the ships go through faster and easier. That's the easy part. What happened to the old town? It died on the vine. The shift of custom and activity wasn't taken into account when designing a new waterway."
The list of buildings with which Diamond is associated is long. There's the Jerusalem city hall in Israel; the Arts and Social Science faculty building at Dalhousie University in Halifax; Sidney Harman Hall in Washington, D.C.; and the Life Sciences Centre at the University of British Columbia, to name just a handful. Diamond has also left his mark all over his adopted hometown, and for many architecture fans, it often comes as a surprise that a building is a Diamond design. His style has become such an ubiquitous part of Toronto's landscape, with other architects following his lead. At the University of Toronto, the Bahen Centre for Information Technology, completed in 2002, has open central halls and a grand communal staircase that give professors, researchers, and students lots of opportunity for random encounters. Outside, the brick exterior blends into the campus and even wraps around and incorporates a heritage building into the design. Eighteen years earlier, Diamond's Metro Central YMCA did the same for the athletic minded: a central staircase connects gymnasiums, workout rooms, and racquet courts, and is constantly filled with sweaty chance conversations, while the outside is wrapped in a handsome but understated brick exterior.
That modest Toronto style wasn't universally well received when he designed what has come to be his highest-profile Canadian building, the Four Seasons Centre for the Performing Arts. As with the Corus building, anticipation was high: would the city's long-awaited opera house do for Toronto what Sydney's did for it? Although few, if any complaints, were levelled at the interior or the glass front that lets passersby see inside, as if it's a well-dressed ant farm, the rear plain-brick exterior did cause some grumbling. "I certainly don't make excuses for small budgets in terms of design," says Diamond. "But if you have limited resources, you make choices. And if you want to make a beautiful carapace and a rotten or unfunctional interior, you can do that. In Toronto, the location [of the Four Seasons Centre] is not at the head of University Avenue or York Street, it doesn't stand on the waterfront as in Sydney—it's on a block with other buildings and it pays attention to the grid system and sidewalks." Diamond points out the budget for Toronto's new opera house was $102-million, whereas the new Mariinsky theatre in St. Petersburg, Russia, where he's currently making frequent trips as it's completed, is set at $450-million (the estimated completion date is June 2012). The new Mariinsky theatre is the biggest-budget single project for Diamond, the principal in charge.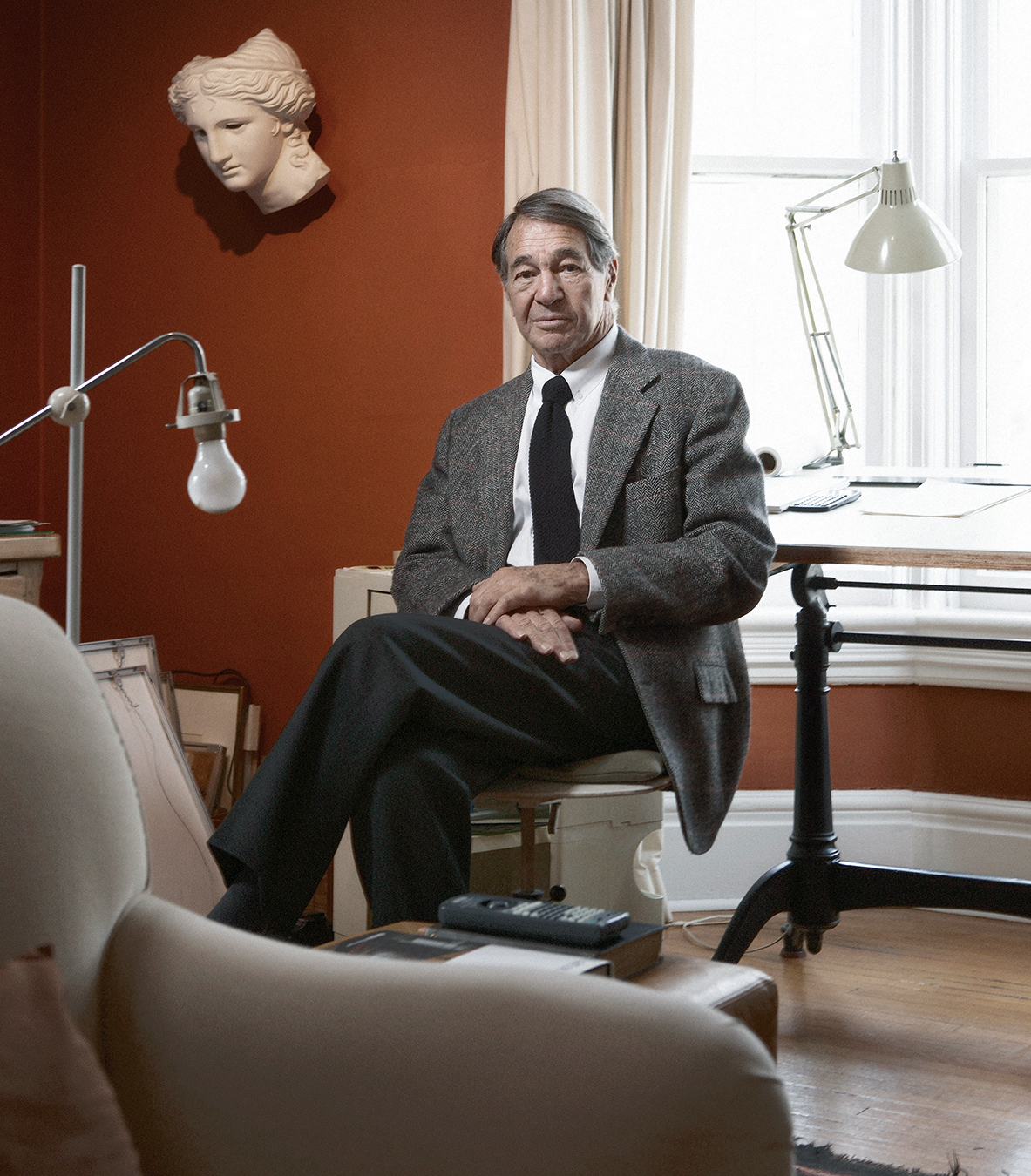 The Mariinsky is a long way from the one-room, one-person practice Diamond started with. After a relatively brief partnership with Myers, Diamond found a new partner in Donald Schmitt, and the ensuing professional relationship has lasted 35 years. Their firm has grown to include 15 principals, 13 associates, and 118 architects, and is acclaimed as one of the best-managed companies in Canada. When asked to discuss his career, Diamond routinely shifts from talking about design and buildings to the firm he built—which is something, he's quick to mention, that they didn't teach him how to do in architecture school, where it was, in fact, a point of honour not to know about money. "Utterly stupid," he says. "Being brought up in a family that was highly entrepreneurial, I remember my father—who left school at 16 and did pretty well—saying to me when I had three university degrees and got my first job, 'It took you three degrees to earn so little?' " At Diamond and Schmitt, everyone from the senior associates to the junior architects is encouraged to critique the firm's work during weekly sessions. Each of the principals carries a task portfolio on top of their design work, which includes answering questions for staff assignments, hiring and firing, and business development—a devolution of management and responsibility that is uncharacteristic in an industry that tends to have big egos and divisions between design and production. Then there is the soup.
"I introduced this idea that each of us has to make soup twice a year, including me," says Diamond. "We've got 29 languages spoken in the office—that's Toronto for you—so you can imagine, with all those backgrounds, we have a wonderful variety of soup recipes. We're going to publish a soup book. We photograph each one and we've built a fantastic inventory. It creates an atmosphere of a boutique company with the benefits of a large firm. This is one of the devices. People make soup together and they get competitive."
"Architecture is comprised of two very opposing components, besides the art and business," says Diamond. "It's a very contemplative process creating good design, but you also have to deal with the almost violent aspects of construction."
Sharply dressed and youthful at age 78 (his track and rugby-playing days don't appear to have been too long ago), he's still very much involved in his practice. "Architecture is comprised of two very opposing components, besides the art and business," says Diamond. "It's a very contemplative process creating good design, but you also have to deal with the almost violent aspects of construction. So that's where you've got to be a person of action, and it's really like you're campaigning in the field, rather than composing in the studio. You've got to get it built, and construction can be a rough business."
So what is that Canadian and Toronto style that Diamond has been spreading, apart from paying attention to context and fitting into the city? It's a balance between the public and private realms, and doing away with complexity in design for complexity's sake. His style becoming popularly accepted and appreciated isn't the only victory for Diamond; its built-in sustainability is equally satisfying. "The way we approach design is coming into its own," he says. "There's a modesty, which is a Canadian thing; a concern for the aggregate, which is a Canadian ideal; and there's an ethical question of the use of the least amount of resources. With minimalist architecture, simplicity is not easier than complexity. My father used to say, 'We don't have time for a shortcut.' When architects don't know what to do, they do everything. Better is the Chanel principle: take a piece off. How can you get the elegance you find in nature that comes from the minimal amount of material used to resist force? Like the spiderweb, like those extraordinary sea animals that look so delicate but can resist the waves. They're perfectly engineered."
Diamond's style may have an enduring aesthetic quality that won't seem dated decades after architectural fads and fashions have come and gone. It's a design philosophy that remains faithful to the people he thinks count the most: the ones who bring his buildings to life by inhabiting them.