Haute Cuisine in Bal Harbour
Miami's gastronomic festival.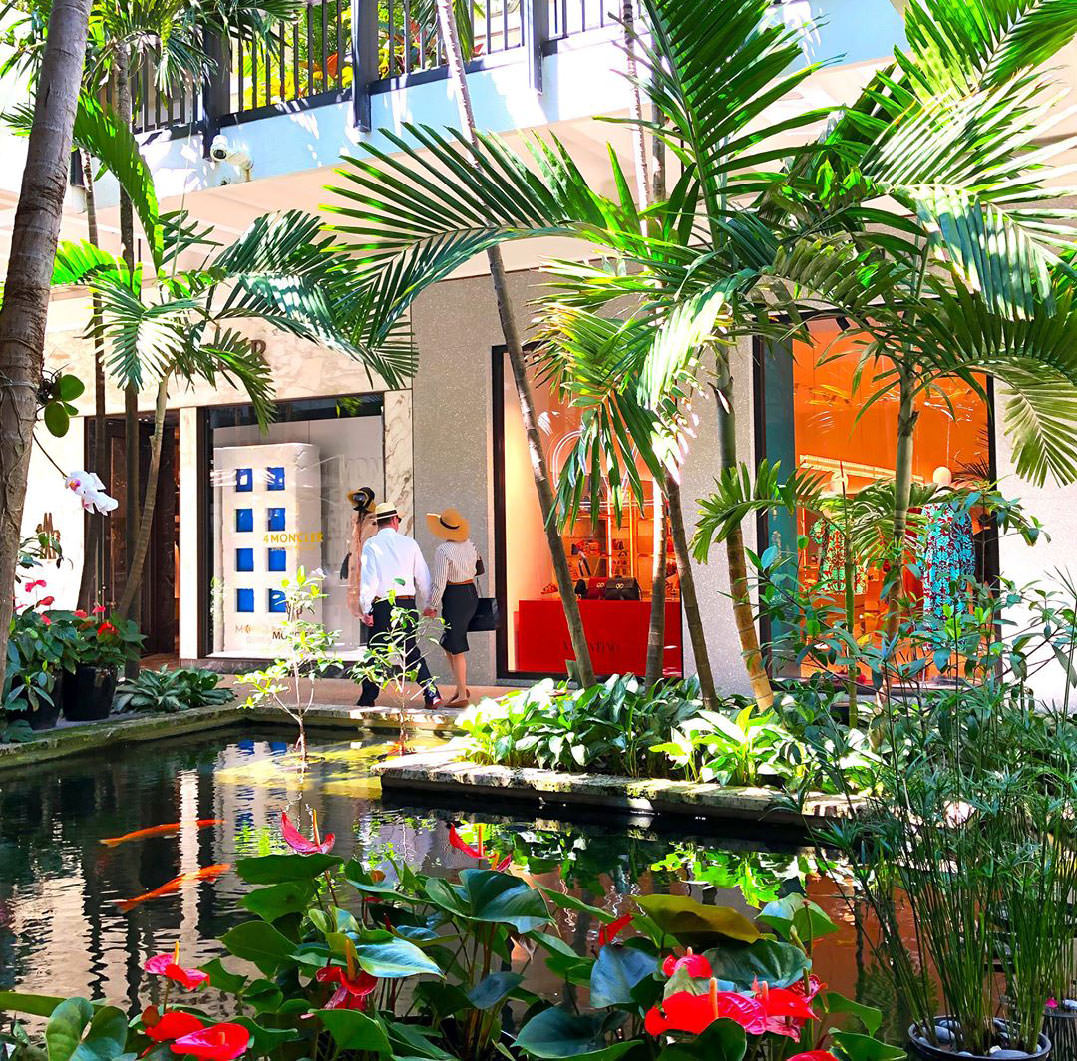 People visit Miami for myriad reasons: the sun, the beaches, the nightlife, the see-and-be-seen fabulousness of it all. More specifically, well-heeled tourists flock to the village of Bal Harbour with one goal in mind: shopping. And ground zero for shopping in Bal Harbour is the open-air shopping mall known as Bal Harbour Shops. But don't think for a minute that this is your average mall. No, Bal Harbour Shops with its ultra-luxe tenants (A for Aquazzura through Z for Zimmermann) is the ne plus ultra of retail. It's ranked the world's most productive shopping centre by sales per square foot and is the top-selling retail centre in the United States. So numerous are the guests who travel to Bal Harbour specifically to shop that the nearby St. Regis and Ritz-Carlton hotels employ concierges to facilitate the movement of guests' purchases.
Yet there is another reason to visit this posh Florida enclave: fine dining. For the inaugural Haute Cuisine this past May, six European chefs—Frenchmen Jacques Pourcel, Thierry Drapeau, Jean-Baptiste Natali, and Joël Cesari; the Amsterdam-based Alain Caron; and Spaniard Sergi Arola—descended on Bal Harbour to lift Miami's foodie cred to lofty new heights. The gastronomic gathering is an offshoot of the original Haute Cuisine in Verbier, Switzerland, now in its fifth edition. The Verbier series focuses on food as well as fashion and music, and Bal Harbour's programming followed in the same vein, with multi-course tasting menus paired with curated DJ playlists, as well as fashion-themed dinners.
Another big draw of this event is the rare opportunity to participate in interactive cooking classes with these European masters, at both the beginner and advanced level. Ultimately the biggest draw for tourists and glamorous locals alike were the gala dinners, where fine wines and elaborate dishes were lovingly served by the chefs, who had nine Michelin stars among them. The cuisine was fine, the crowd was divine, and the visiting chefs fell in love with this northern tip of Miami known as a shopper's paradise, and now, each May, Miami's newest gourmet hot spot. Next year's edition of Haute Cuisine will be held in Bal Harbour from May 6 to 9, 2020.
_________
Never miss a story. Sign up for NUVO's weekly newsletter, here.