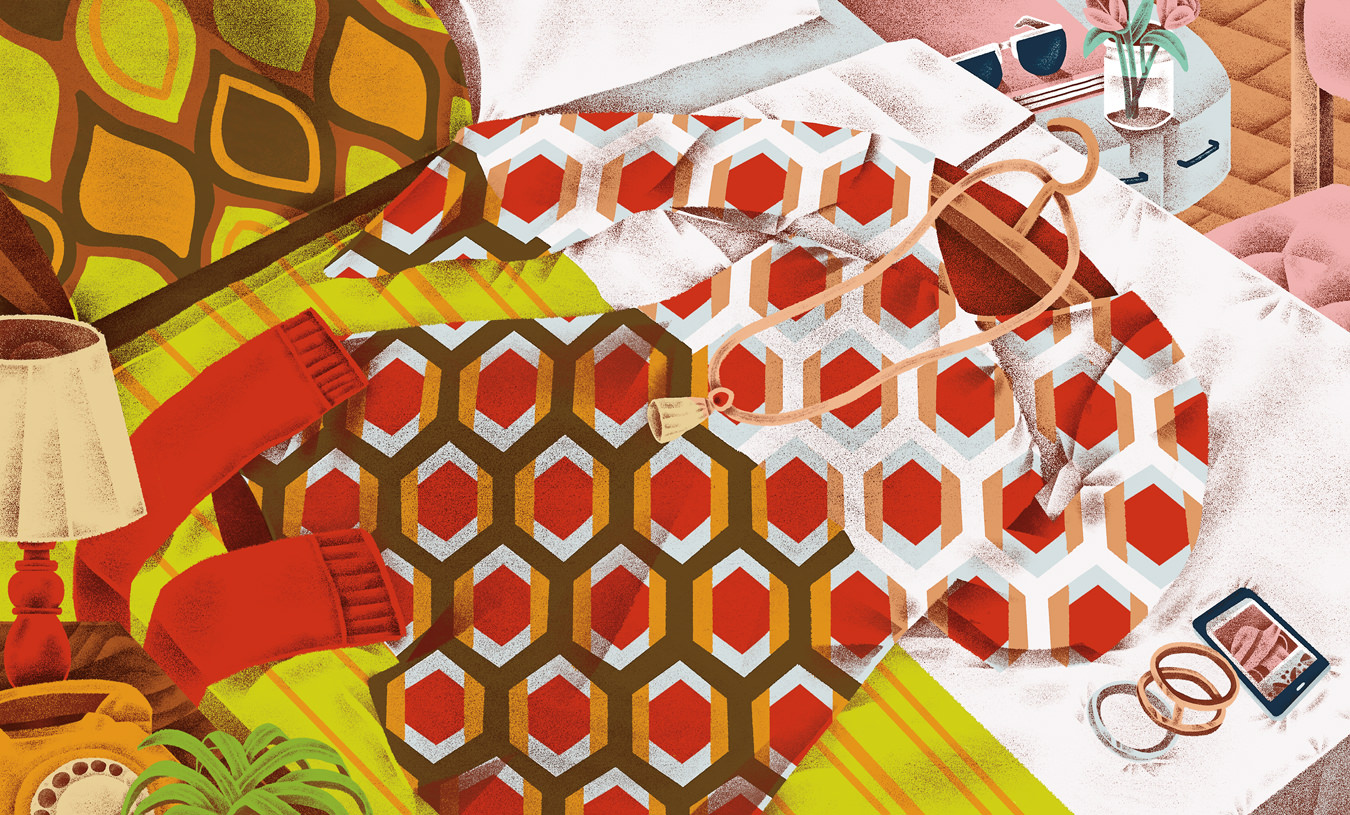 For terribly confusing advice on what to wear this fall, just ask someone who works in fashion. In fact, the better versed a person is in the sartorial milieu of designers and trends on the runways this season, the more inane their answer will be. That's partly because theirs is a language of hyperbole. Revolutionary! Genius! So many heart emojis! says the front-row Twitterati at fashion week, unconcerned with the practical use of sequin gowns and leather opera gloves, and, therefore, not to be trusted.
It's not entirely their fault. The only precept the style set clings to with absolute certainty is that fashion moves at a breathless pace—what's cool at the beginning of the season is try-hard by the end of it. It becomes especially tricky to heed the well-meaning guidance of the better dressed when none of them can agree on what's in vogue right now. The fall 2015 runway reports from top-tier fashion magazines read more like historical accounts than what to wear to the office: the Victorian and Edwardian eras, as well as every decade from the sixties to the nineties, are cited as stylish epochs to channel all season long.
While it's not unusual for designers to take inspiration from seminal fashion decades, the hottest runway looks were plucked from various eras past and coming soon to an H&M near you: black lace embellishments that hearken back to Victorian-era England, fringe benefits from seventies bohemia, and pink tulle dresses after Molly Ringwald's own heart circa 1986. And everyone seems to be okay with this general sense of time-period confusion. Quoth one Style.com reviewer, the looks from Tom Ford's runway show "had a touch of Victoriana about them, but a bit of the prairie, too."
The situation gets hairier when designers attempt to explain what's fashionable now. In the accompanying show notes to Gucci's fall 2015 show, Alessandro Michele, the label's newly installed creative director, quoted Italian philosopher Giorgio Agamben: "Those who are truly contemporary are those who neither perfectly coincide with their time nor adapt to its demands … Contemporariness, then, is that relationship with time that adheres to it through a disconnection."
That fashion cycles through a finite time-space continuum could explain why trends that were abhorred—say, Teva sandals—are now touted as retro-chic by the chorus of fashion lovers. It comes full circle when someone like Jerry Seinfeld, whose Nike sneakers and fleece sweaters were the stuff of sartorial blandness in the nineties, becomes a style icon among millennials: Patagonia windbreakers and nondescript baseball caps are the staples of the cool-kid uniform known as normcore.
Rest assured, that won't last either. The style pendulum is now swinging toward fashion's other latest obsession: eccentricity. Marc Jacobs named the late, legendary fashion editor Diana Vreeland as the muse for his fall collection. "She got the whole fashion thing: being decisive, being so excitable, and then being as passionate and dismissive about the very same thing the next day," said the designer, himself revered for a proclivity toward the extremes of finery. "I felt like that's what fashion is … that complete addiction, obsession, that I've-got-to-have-it need until I basically wouldn't be caught dead in it." And there you have it. Godspeed.