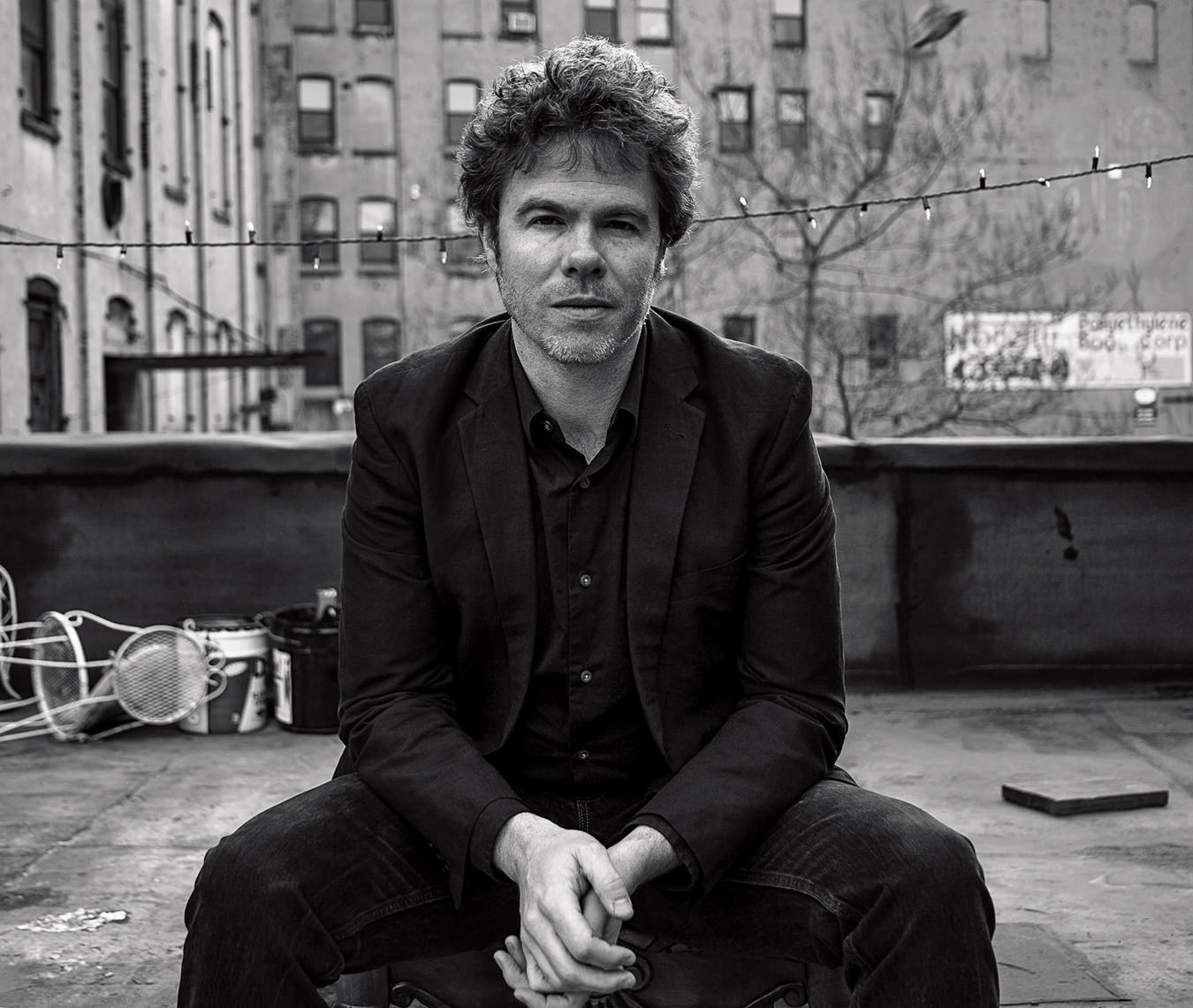 "Suddenly, in the middle of my life, I found out that I could be everything I thought I should be and everything I wanted to be—and it would not be enough," says Josh Ritter.
That staggering discovery, precipitated by the singer-songwriter's 18-month marriage blowing apart in November 2010, seeps through every crevice of The Beast in Its Tracks, Ritter's seventh studio album.
Like Bob Dylan, Bruce Springsteen, and Fleetwood Mac before him, the 36-year-old guitarist took the jagged shards of his shattered heart and turned them into the often-withering soundtrack of his divorce. The album is an unflinching look at his experience with no attempt to diminish his devastation. On "Hopeful", he sings, "The whole world stopped spinning and just went up in flames."
Ritter, who grew up in Moscow, Idaho, has been sharing his spellbinding stories for 14 years. In 2006, Paste Magazine included the artist on its list of 100 Best Living Songwriters for his literate, beautifully detailed lyrics and folk-tinged melodies that land somewhere between Dylan, John Hiatt, and John Prine.
On The Beast in Its Tracks, his despair is wrapped in spare yet often upbeat arrangements that belie his ravaged condition. The tricky juxtaposition is most evident with "Nightmares", a track that deals with the realization that his now ex-wife had been untrue, set to a ringing South African beat that wouldn't feel out of place on Paul Simon's Graceland. "That melody came out of the blue," he says. "I wanted to find out how much that melody could bear in repetition before it started to lose its charm."
Turning his pain into art took some time; the album was written and recorded over 18 months. When Ritter first started, the emotion was too raw. "It just felt like a trip through hell," he says. "As time went by, I was able to understand my anger and sadness in a different way and look objectively at what those feelings were and had been."
Though Ritter says he didn't divulge the unravelling of his marriage "as a way of getting back at somebody" (he never mentions his ex-wife by name), he adds that writing about it "was my prerogative, and it felt really good to do it … This was my moment of discovery of a lot of things in myself that were much stronger [and] more resilient than I would have thought if I hadn't been pushed over the edge."
One of his chief discoveries is that, while the names and places may change, "All heartbreak is really the same. I really believe this is true" he says. "I remember when I was six years old. I remember the first time and I know how bad that felt. And I remember all the other times since. This one seemed like more, possibly because it had been a marriage, but I really learned that they do all feel the same."
Ritter's story has a happy ending. On "New Lover", one of several songs on the album about his post-divorce life, he exalts in the happiness his new girlfriend brings him. And if his ex hasn't yet found the same happiness, Ritter's reaction is refreshingly human. "If you are sad and lonesome and you've got nobody true," he sings, "I'd be lying if I said that didn't make me happy too."
Best of all, he and his girlfriend, novelist Haley Tanner, had a daughter, Beatrix, in November. Now he's gearing up to take his new family on the road with him this spring. "It's going to be Haley and I and Beatrix and the rest of the band, which should be a tight fit on the bus, but it's going to be really fun, I think," he says. "Haley and I believe that just because I'm a musician doesn't mean I shouldn't get to be a dad."
Ritter will still try to spend time after every performance talking and signing autographs, a holdover from his early touring years. "When you're first [playing] in a room and there's five or six people there and they came to see you, you're a real asshole if you don't say hello," he says with a laugh. "Suddenly you're in a room with 800, and I [still] think it's really important. People make me a part of their life that is intensely personal, and it's really awesome. It still burns a hole in my heart when I can't do it."
Photo by Laura Wilson.