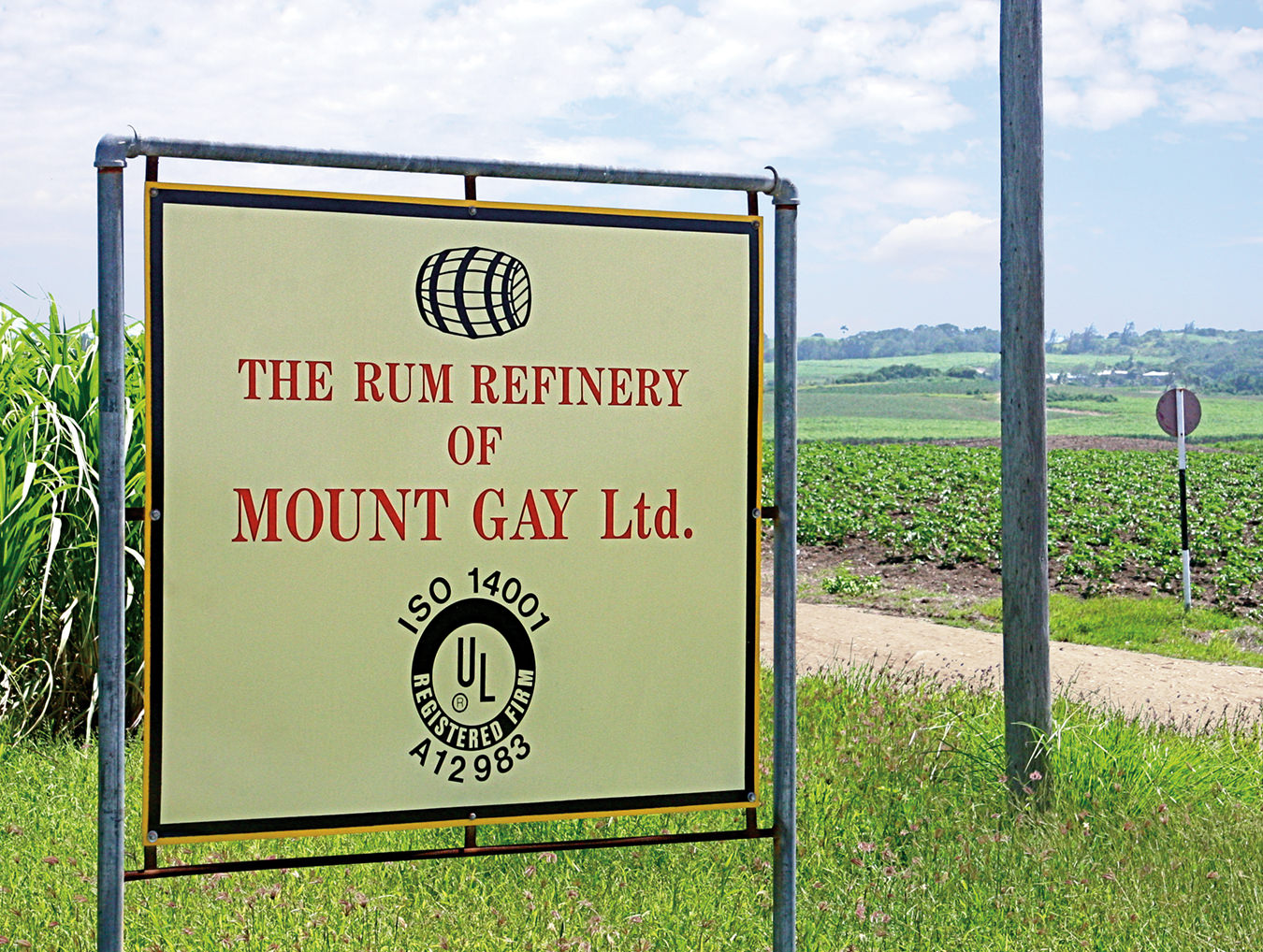 Bajans like to lay claim to a rather auspicious title in the booze business—that their beloved Mount Gay is the oldest rum distillery in the world.
So it's no surprise that the golden elixir flows like water around here, and that a Barbados "rum safari" is a popular pastime. As we bump along the back roads in an open Jeep, stopping at little rural rum shops to toss back another "snap" with the locals, I'm starting to see why they like to say life is sweet here.
Winding up across the top of Saint Lucy Parish on a narrow dirt road, we are lost in a sea of sugar cane, the plants so thick and tall that even our savvy driver has difficulty deciding whether the next turn should be left or right. In fact, it's this sugar—the kind that comes from those fields of spiky stalks and morphs into big brown crystals and eventually into the famed Mount Gay rums—that has long defined the rhythm of life on this Caribbean island. From the spring cane harvest to the colourful calypso street parties of the summer Crop Over Festival, Barbados was built on sugar and rum.
And Mount Gay Rum is their brand. Sure, there are others—the new artisan rums from historic St. Nicholas Abbey, the famed Plantation Extra Old, and the Cockspur Rum that goes into the posh rum punch alongside the island's best flying-fish sandwiches at Cutters delicatessen—but from the screaming red and yellow storefronts on almost every corner, it's clear that Mount Gay is the local favourite.
Rum may be one of the world's oldest spirits, but it's having a bit of a renaissance these days. Whether it's the hip cocktail culture or the growing popularity of Latin-American food, a minty rum mojito or daiquiri is the new life of the party. And like any classic spirit, rum has a story to tell.
It's distilled from sugar cane—today, often from pure cane juice, but originally from the molasses that was leftover after the cane was refined into sugar. It was plantation slaves in the Caribbean who first discovered the value-added alcohol that could be fermented from this local by-product. After rum had been popularized in the Caribbean, it eventually became colonial New England's biggest industry.
Along with the growing demand for sugar, this 17th-century rum boom led to greater demand for Caribbean labour. As a result, the exchange of slaves, molasses, and rum grew into a very profitable business between African, Caribbean, and British American traders.
Mentions of Barbados "rumbullion" and "kill devil" are found in Connecticut court documents dating back to 1654. Soon after, planters settled the Barbadian land that would eventually become the Mount Gay plantation. The oldest written evidence of a distillery on this site is 1703, though it is likely that rum was made here much earlier.
Dark, light, or white, rum is made wherever sugar cane grows. Today, Jamaica, Barbados, Puerto Rico, and Cuba are among the largest producers. But Bajans like to say their rum is different, thanks to their top-quality sugar cane, coral-filtered water, and tradition of using copper pot stills.
It's all detailed in the whitewashed Mount Gay Museum, where, as we stop to taste through the range, a guide explains that their double-distilled rum is aged in reclaimed Kentucky bourbon oak barrels. Today, master blender Allen Smith is offering a tutorial in rum tasting. "Mark you, I said tasting, not drinking," says Smith as he lifts a special tasting glass to his nose, closes his eyes, and sniffs.
Mount Gay's rum has been winning gold medals in spirits competitions around the world, and its golden Extra Old is a benchmark for rum aficionados. As with many fine spirits, it is aging that adds the layers of flavour to rum. At Mount Gay, nuances of vanilla, coffee, chocolate, caramel, leather, sweet almond, and smoke come from the barrels, with the best rums blended from those that have been aged for 10, 20, and 30 years.
Like well-aged whisky, cognac, and tequila, aged rums are made for sipping; white—or silver—rums work best in most cocktails. Dark navy rums are heavy, distilled from molasses rather than cane juice, and should be reserved for a rum and Coke, a winter hot toddy, or dousing the holiday fruit cake. Here in Barbados, there's nothing better than the local rum punch—made with "one part of sour, two of sweet, three of strong, and four of weak" as the old Planter's Punch recipe rhyme goes—served on a sunny patio overlooking the turquoise sea.
Bajans are a religious lot, but the tradition of heading down to the local rum shop is just as important as donning your best hat for church on Sunday. "We have 1,000 churches on the island," says our rum safari guide, "and there are 1,600 rum shops." For a small country only 34 kilometres long and 23 kilometres wide, it's hard to believe there are that many corners where you can "touch one," as the locals say.