Giorgio Armani's Idole D'Armani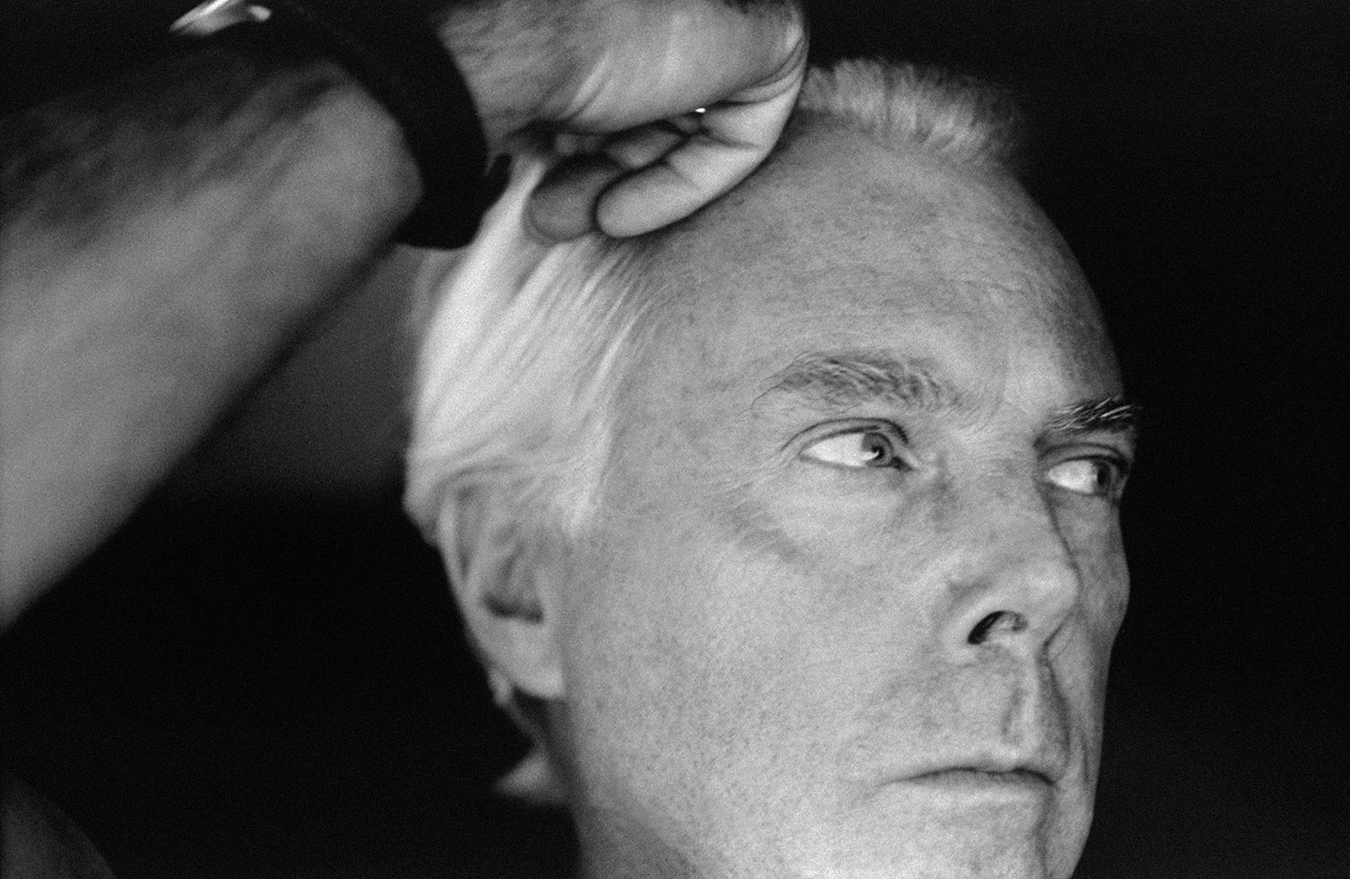 Soprano extraordinaire Maria Callas once remarked, "An opera begins long before the curtain goes up and ends long after it has come down." And the fashion industry really isn't much different. The inner workings of the opera house, all opulence and drama, mirror the culture of the fashion world: laborious production schedules, artistic visions colliding in collaboration, and a final product that hopes to dazzle on the stage—or runway, as the case may be. In both cultures there are world-renowned conductors—one of the most famed in fashion must be Giorgio, who leads the Armani empire.
His name marks clothing lines (including Giorgio Armani, Armani Junior, Armani Exchange, Armani Collezioni, Emporio Armani, Armani Privé, and Armani Jeans) as well as hotels (like the new Armani Hotel Dubai, set to open at the end of 2009), an expansive cosmetics line, and even luxury condos in Rome (Cavour 220, set to open in early 2010). Sunglasses, fragrances, home interiors, watches, and jewellery are all produced under the umbrella of his artistic direction. His innumerable awards and the respect of those in the industry have earned him the well-deserved moniker of living legend. And although he famously came into the spotlight when Richard Gere donned Armani for the 1980 film American Gigolo, he has been designing since the 1970s and has always been passionate about style and quality. No other fashion designer has been honoured with a retrospective at New York's Guggenheim Museum, but for Armani they lined rooms with hundreds of mannequins dressed in his iconic designs.
"In my opinion, the perfect fragrance is like an aura that precedes and follows a woman, suggesting her personality," says Armani.
Giorgio Armani was born in 1934 in Piacenza, in Northern Italy. After studying medicine for two years at the university there, he set down his medical texts to forge one of the most influential fashion careers of the 20th century. His first foray into the world of fashion was as a merchandiser at La Rinascente, one of Milan's top department stores, and seven years later he found himself working alongside Nino Cerruti on his menswear line. In 1975 Armani founded his eponymous brand with partner Sergio Galeotti and launched his first prêt-a-porter collection.
In 2005 Armani presented his first haute couture collection. It was such a natural progression that he once remarked that the collection came about "for a rather banal reason": namely, the evening dresses at the end of his ready-to-wear line were, in fact, already haute couture, and often remained unsold at boutiques. "That's why I decided I needed to go about it a different way," he says. Giorgio Armani Privé was born.
This year the Fall 2009 Privé line is a collection of crisp, monochrome greys, metallics, and silver designs, showcased at the Palais de Chaillot in Paris. Here, pantsuits adorned with diamonds and silver strutted alongside more traditional evening dresses and cocktail pieces, many of them in classic black satin and velvet, accessorized by crystal-encrusted stilettos and sculptural necklaces. Necklines plunged. The odd splashes of colour were largely limited to sweeping periwinkle blue, on gowns that are destined for the red carpet.
Armani's enduring success in the fashion world has translated into a line of iconic fragrances—notables include Acqua di Gio and Attitude for men, and Emporio Armani Diamonds for women. Launching this fall is his latest fragrance, Idole d'Armani for women, which has a floral scent that Armani developed with perfumer Bruno Jovanovic. "The perfect fragrance is like an aura that precedes and follows a woman," says Armani. The scent opens with notes of bitter orange, juicy pear, and ginger, centred with base notes of rose loukoum and jasmine. "My dream was to create a perfume bearing my name that would be a sincere homage to femininity," says the ever-tanned designer. He continues, "Idole d'Armani is a sensual fragrance, lively but never overpowering." And Armani wanted a fragrance, similar to his gowns, that embodied "timeless elegance, sophistication, eternal grace and femininity". The perfume's art deco–style glass bottle is etched with halos on each side, echoing the central letter O of Idole. It's an elegant exterior for a classically modern scent.
Giorgio Armani celebrated his 75th birthday this year. Even after three quarters of a century, Armani's vision endures. He has built his empire, his opera house, and the curtain will continue to rise. His legacy will endure, long after the maestro leaves the building.
Armani portrait ©Toni Thorimbert/Sygma/Corbis.