The Weighted-Blanket Pros Have Set Up Shop in Toronto
Hush's first bricks-and-mortar store.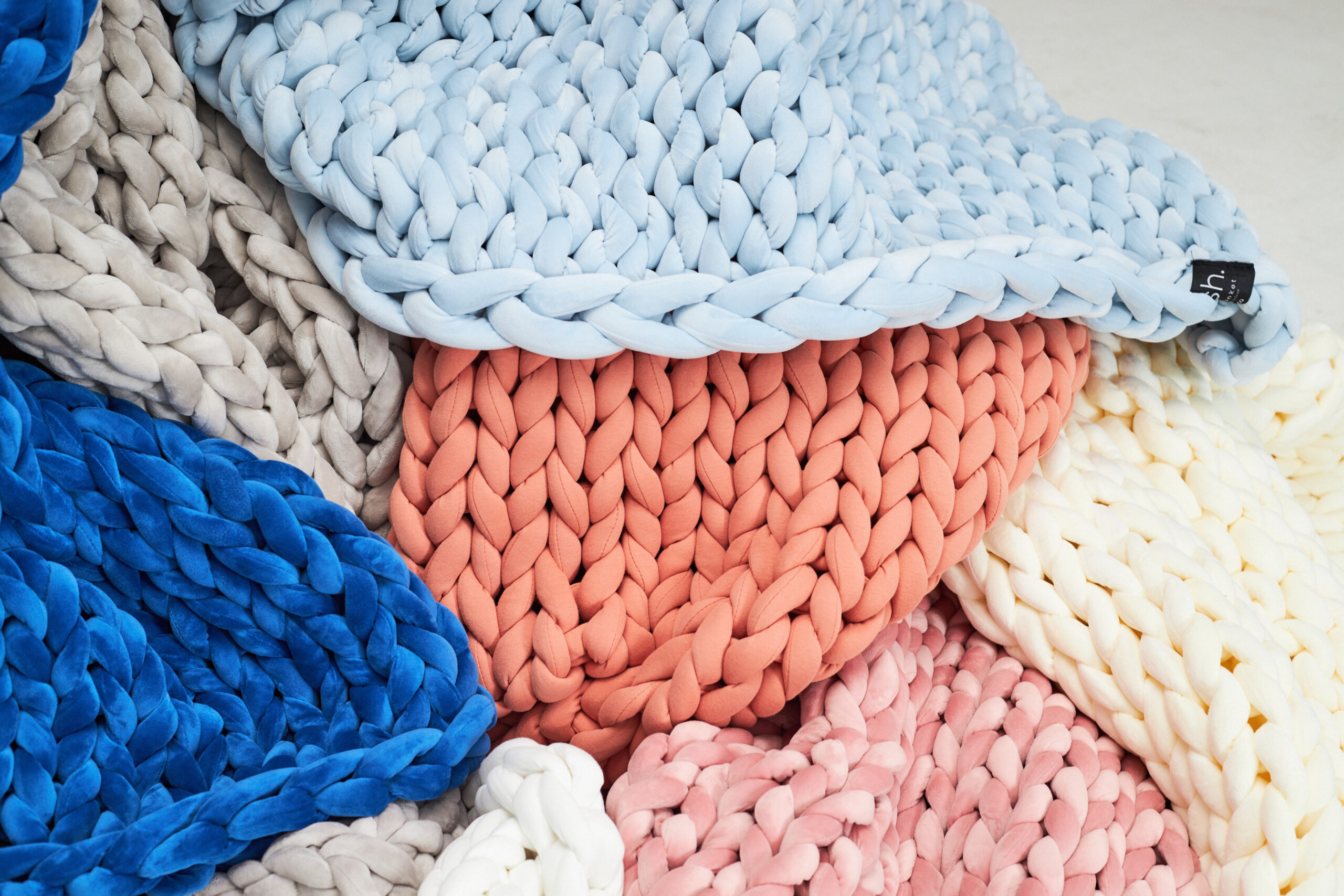 The first thing I notice about the blanket is its rich texture, an extra chunky knit that just begs to be touched. Hush's new knit blankets, available in ultra-soft cotton or velour, are made from thick, woven "yarn" filled with a sustainable fibre, the result of five hours of hand-knitting using a special even-weight distributing weaving technique. Available in nine colours–including cream, grey, dusty rose, and burnt orange–these bulky blankets are a stylish addition to any home,, whatever the aesthetic.
These new blankets from the Canadian startup are now available at the company's first bricks-and-mortar store. Located in Toronto's Yorkdale Shopping Centre, the pop-up, in a black-walled, 2,500-square-foot space, is open until January 6. A good night's sleep is the ultimate luxury, and after five years and over 300,000 blankets sold, Hush has perfected the art of promoting sleep.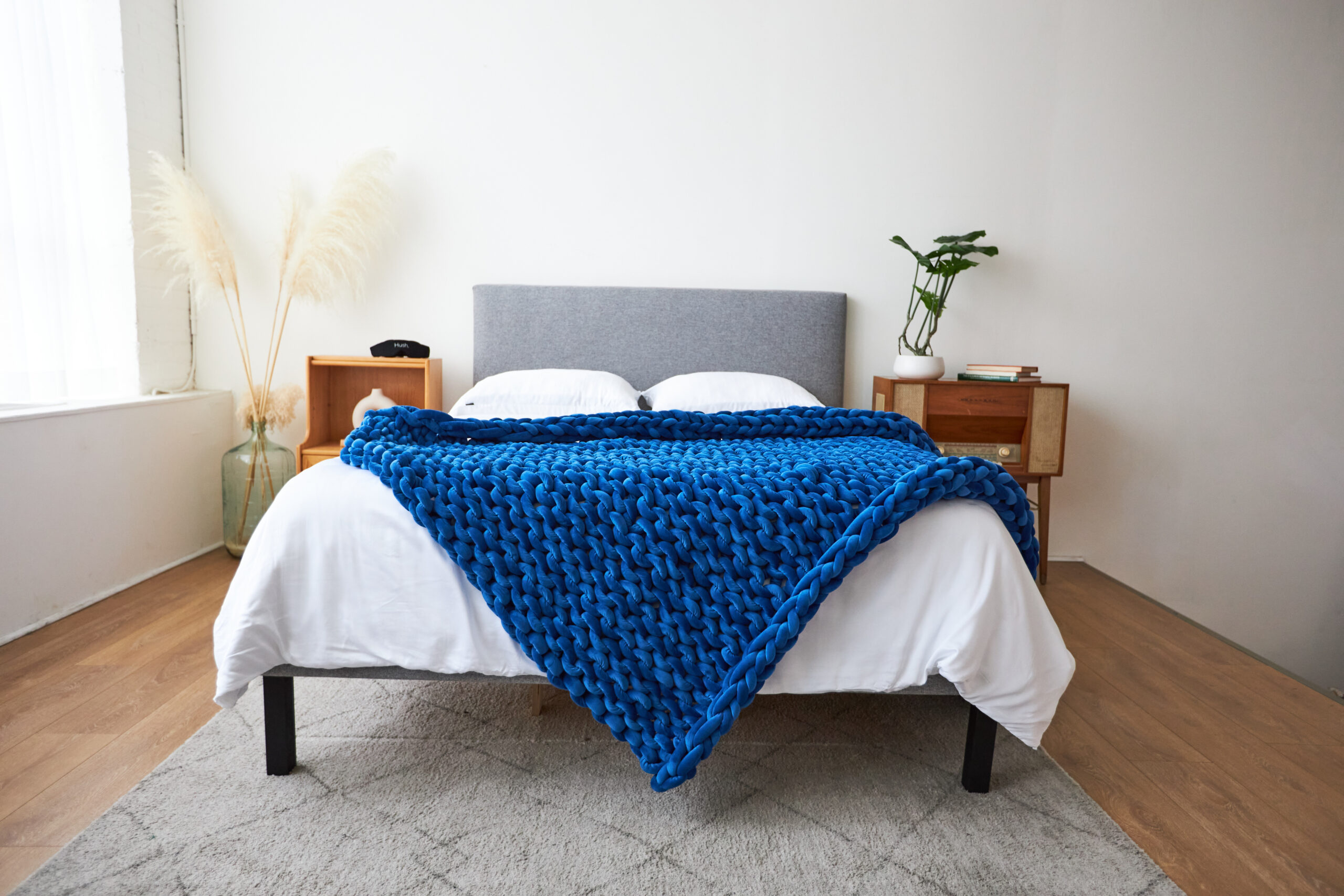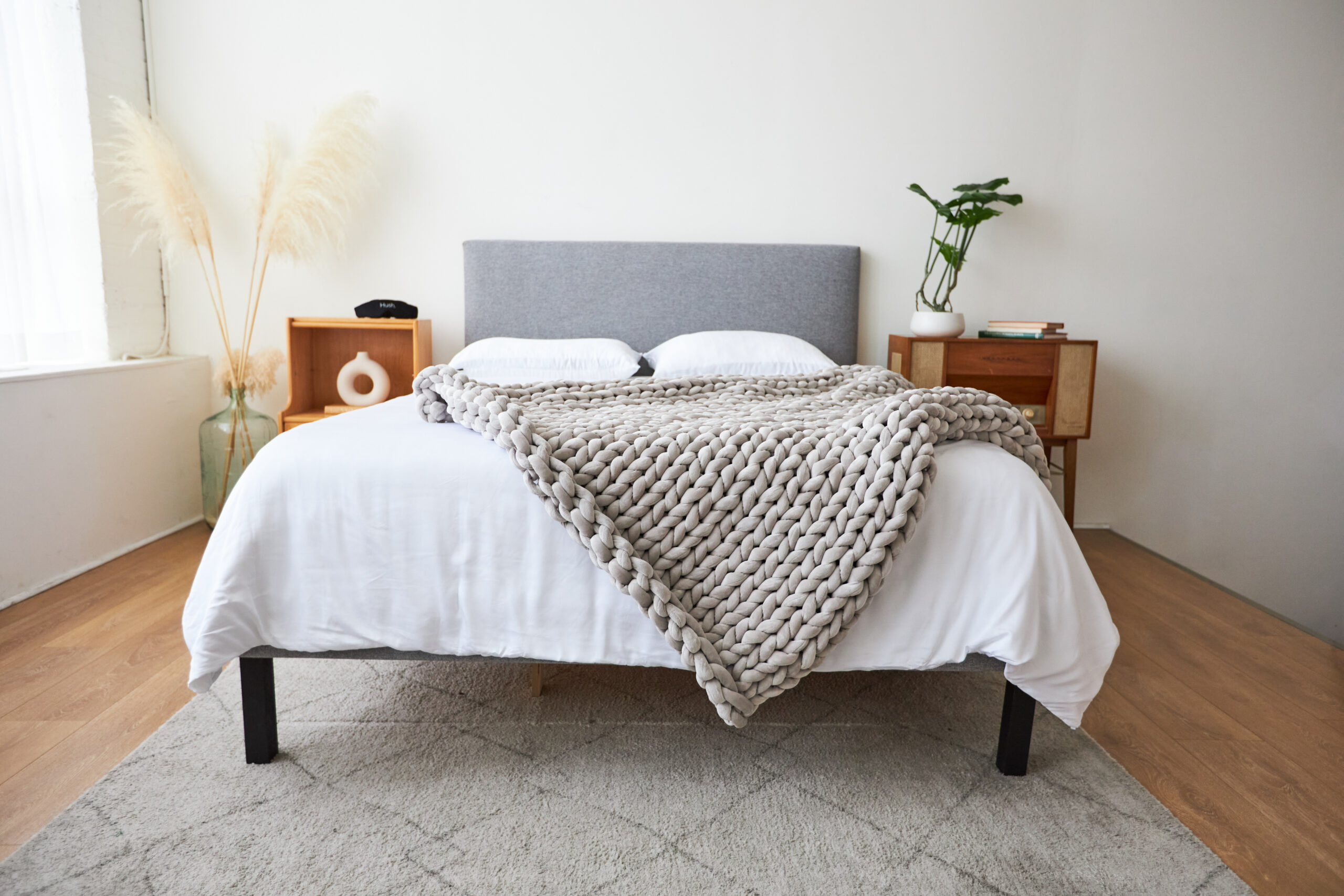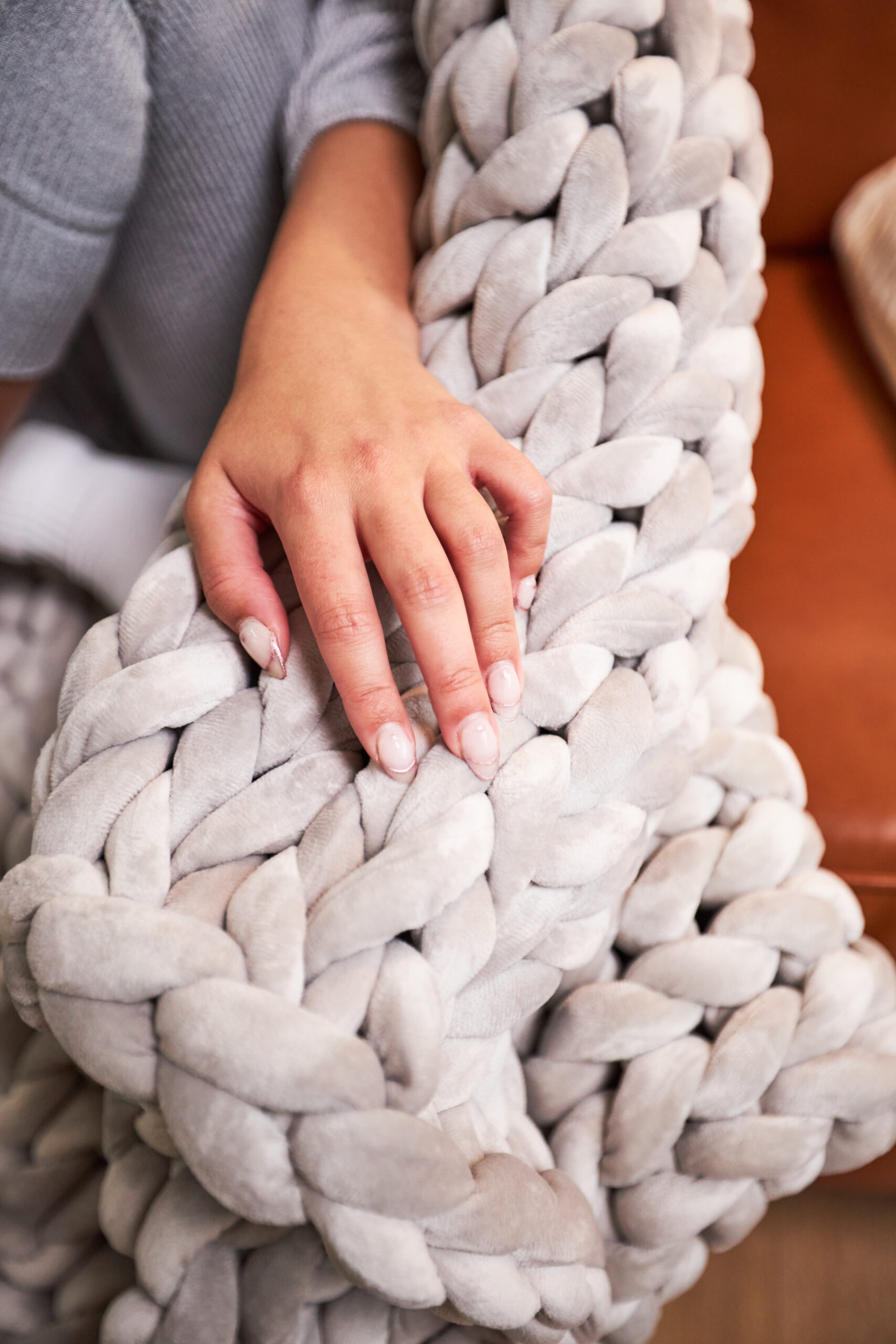 Just in time for the holiday season,  Hush has all of your better-sleep essentials covered. The new Iced hybrid mattress–made from bamboo viscose foam—which is perfect for those who prefer a plush mattress. Also available are the brand's weighted robes, iced sheets and pillowcases, and a selection of fun children's blankets.
According to Hush co-founder Aaron Spivak, the "experience is going to be all about touching and feeling, getting to know the product. Everything here is experiential—our vision for the store is how to create a moment for every single one of our products." Outfitted with a few chaise lounges, the store gives customers a chance to test weighted blanket options.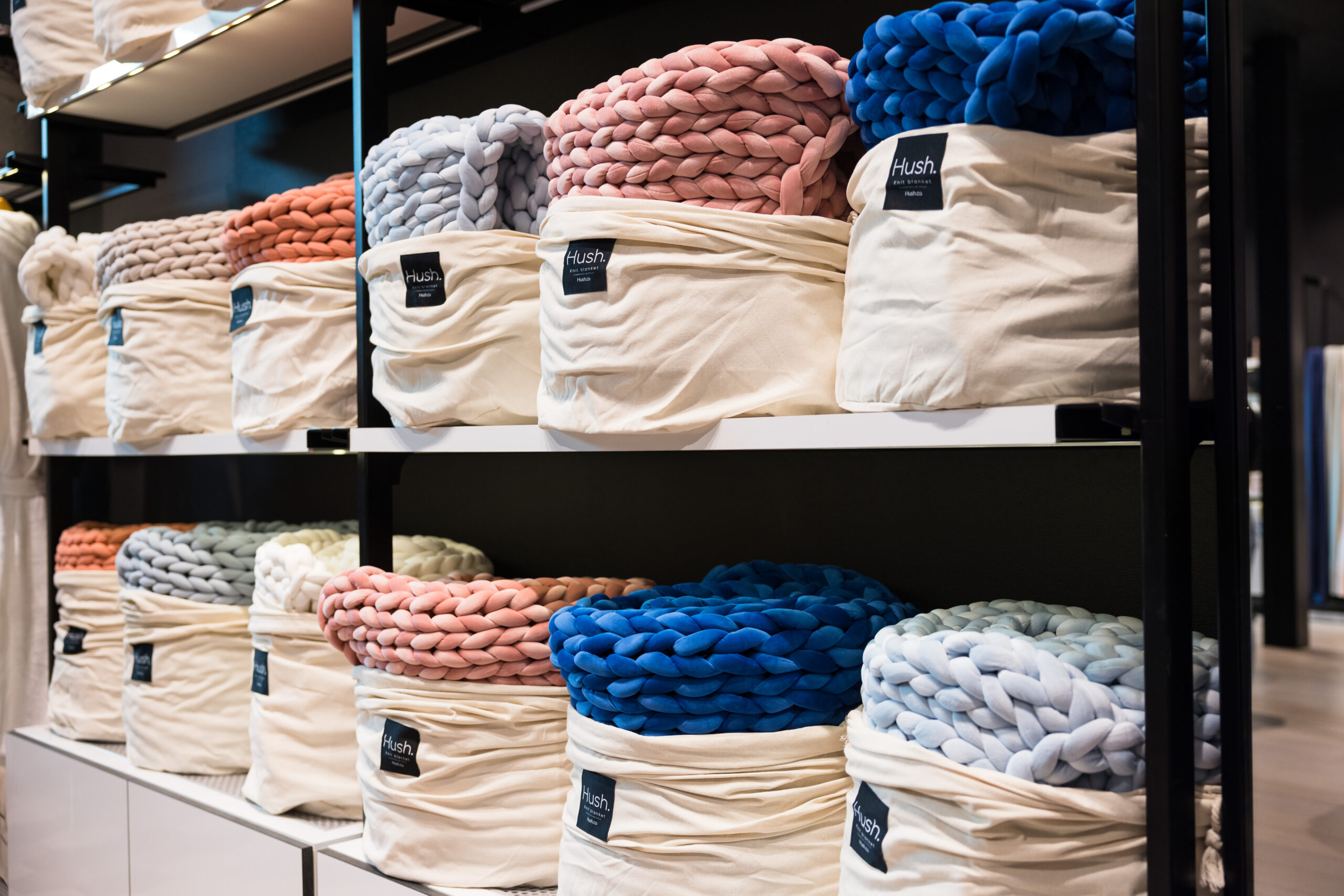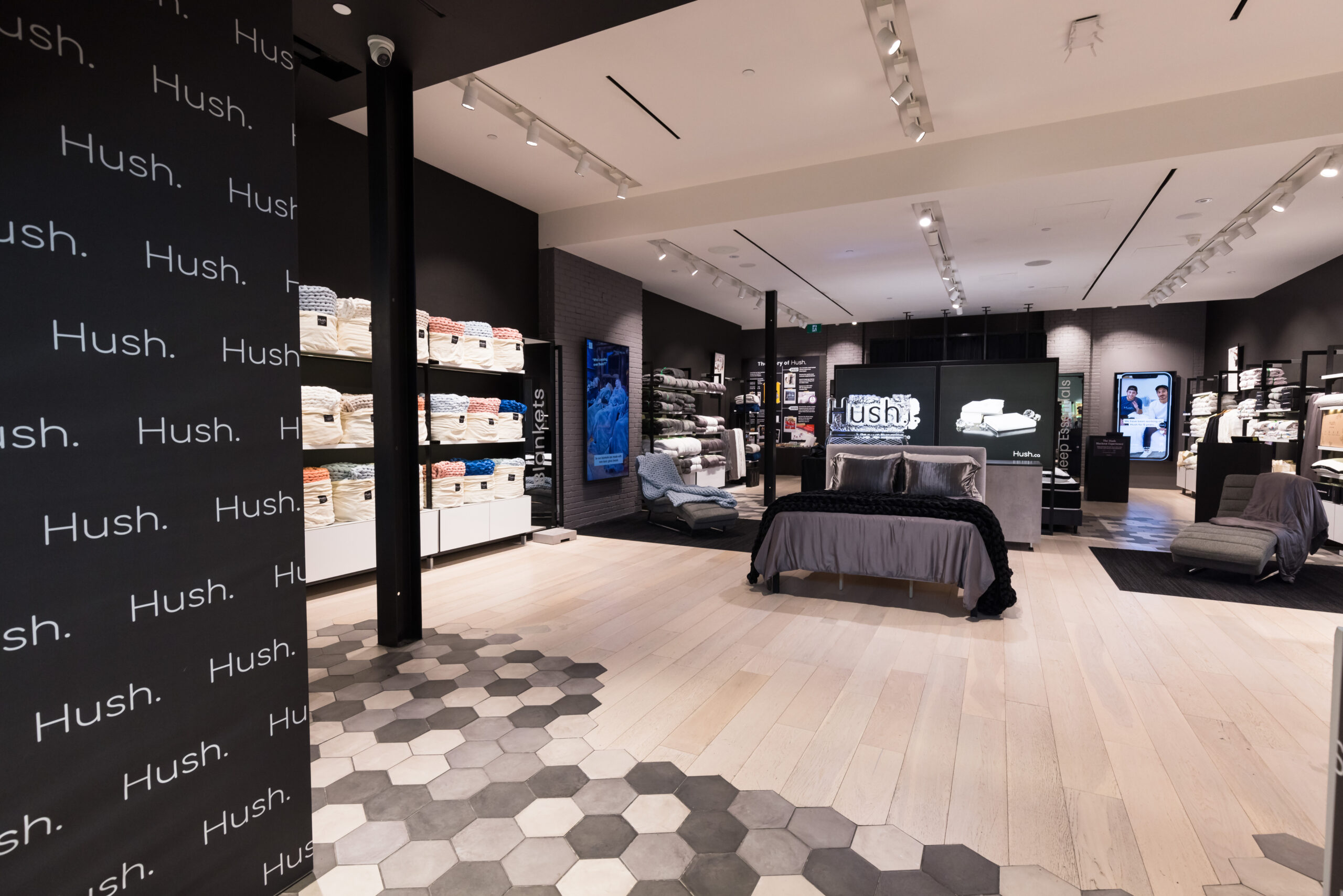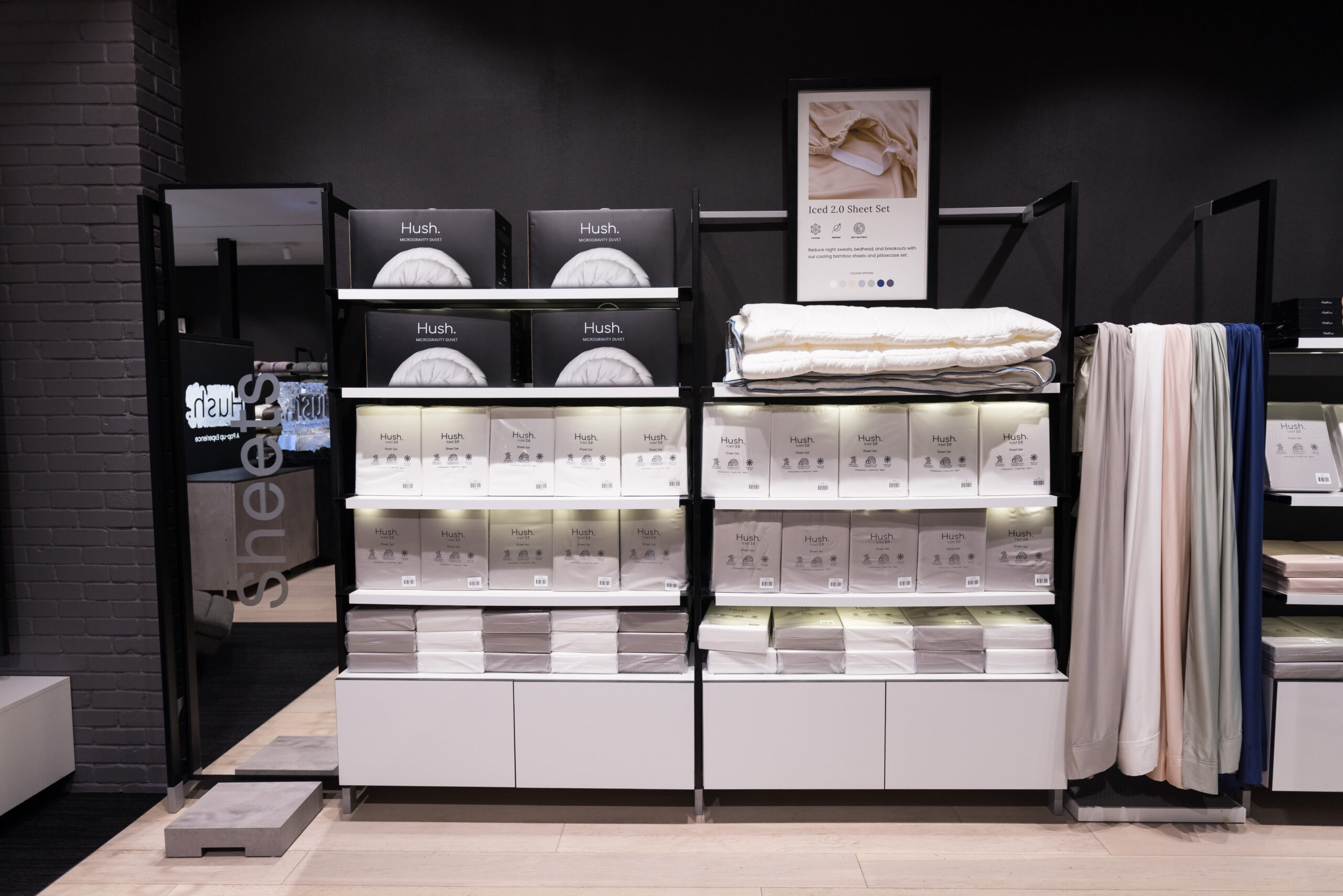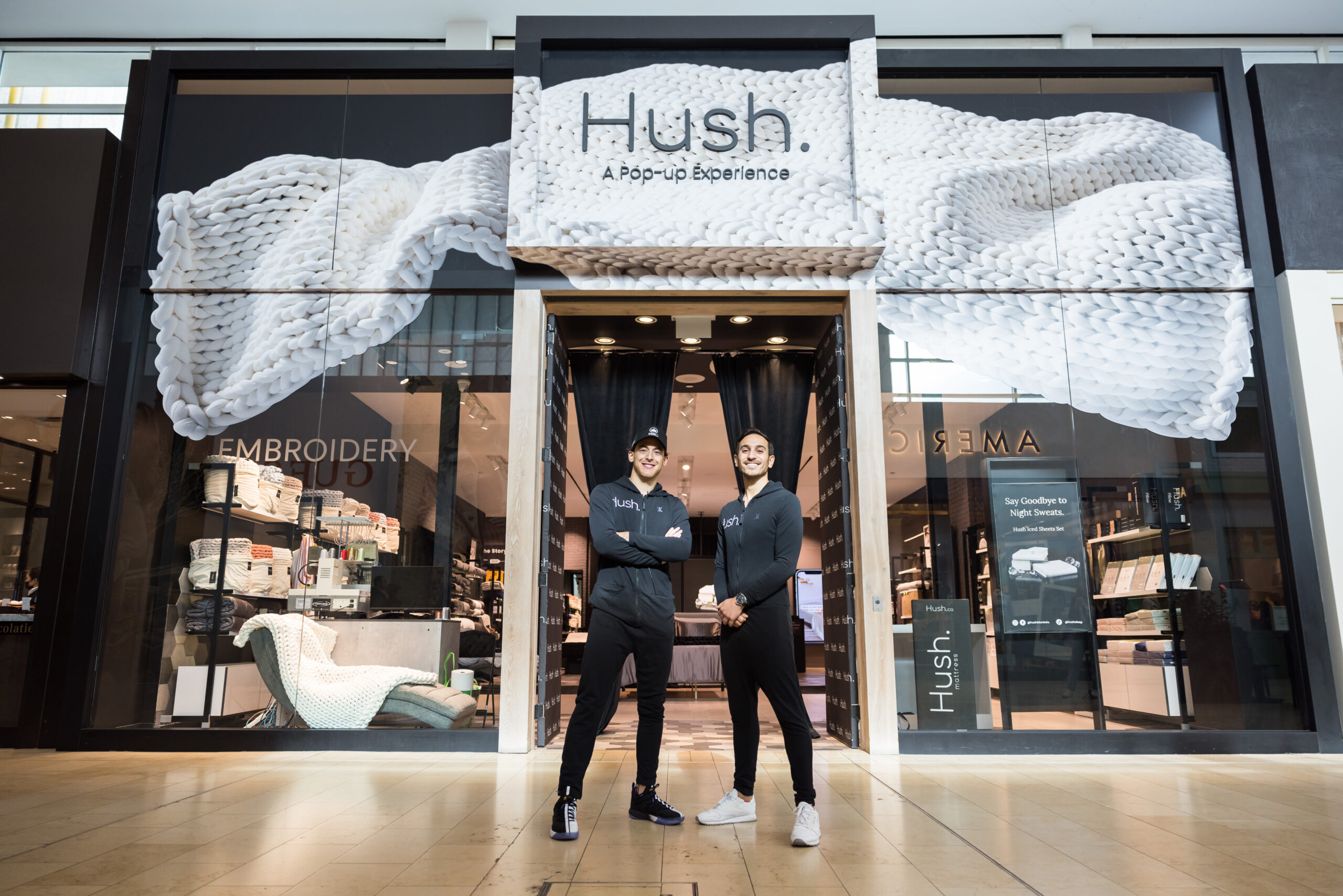 But the Hush Room is where you can truly go into sleep mode. This cozy space invites visitors to lie back and experience the calming experience of the Iced 2.0 Weighted Blanket and new eco-pillow as they listen to a three-minute restful meditation.
The store also features a complimentary embroidery station, purchases can be personalized. "You can really make it all about yourself," Spivak says.