Shaughnessy Tudor by Formwerks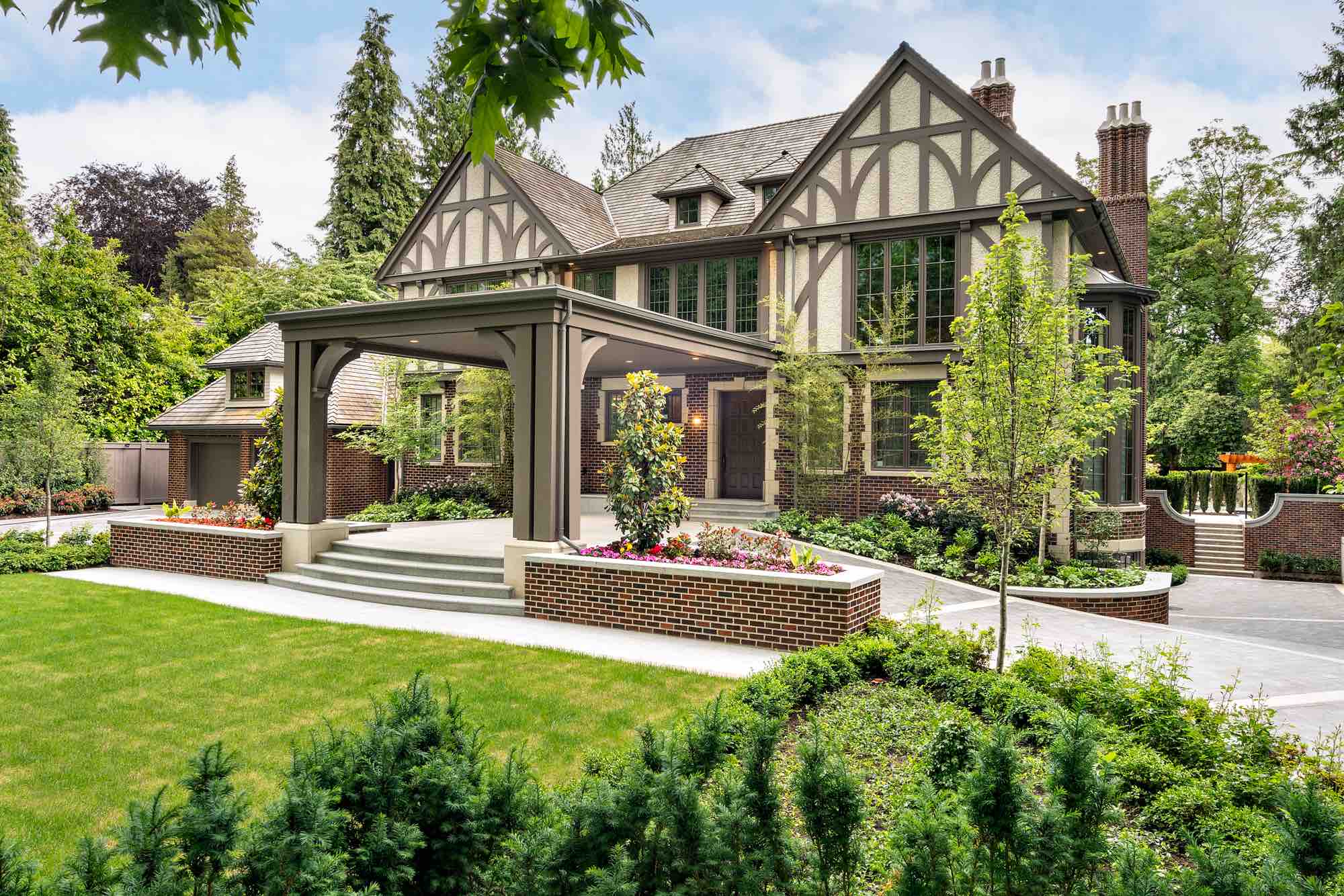 This renovation of a 1930s Tudor-style home in Vancouver's First Shaughnessy Heritage Conservation Area shows how modern amenities can be seamlessly implemented to bring classic designs into the 21st century. In a scene where the new is constantly prioritized, the patient restoration required to rehabilitate these older homes is an undeniable boon to the atmosphere of this one. Formwerks, a prolific firm that includes architectural and interior design departments, brought its wide array of expertise to the project.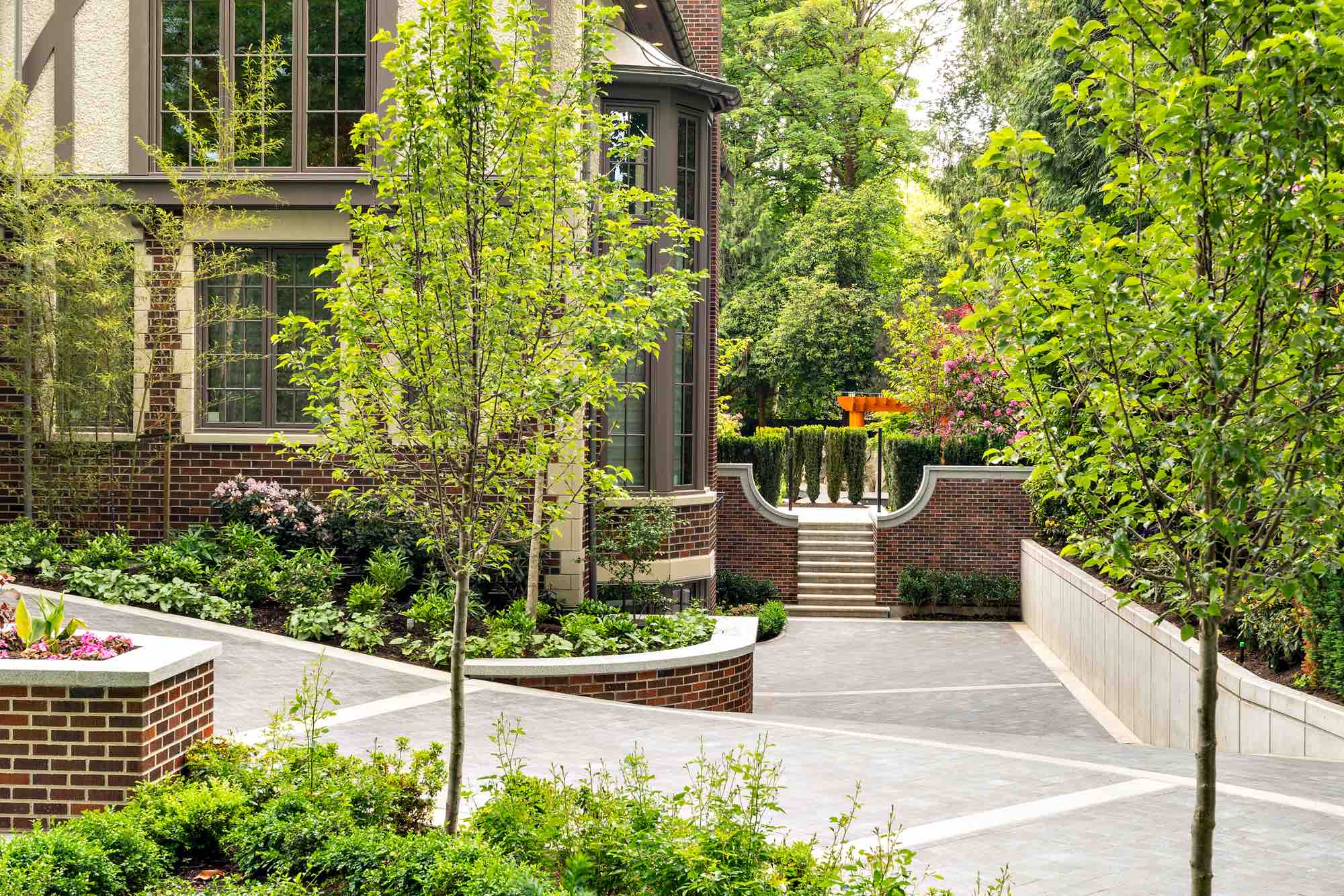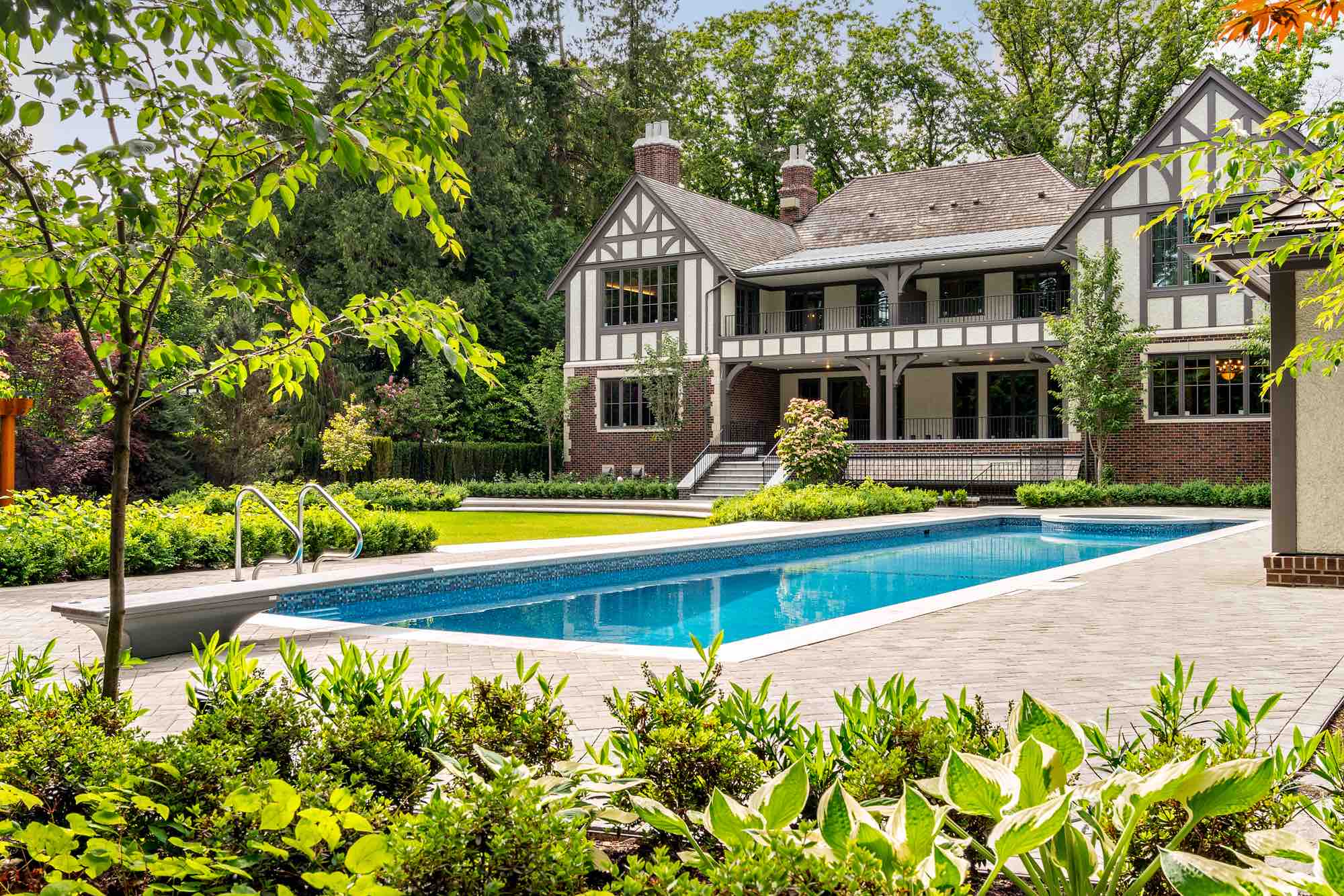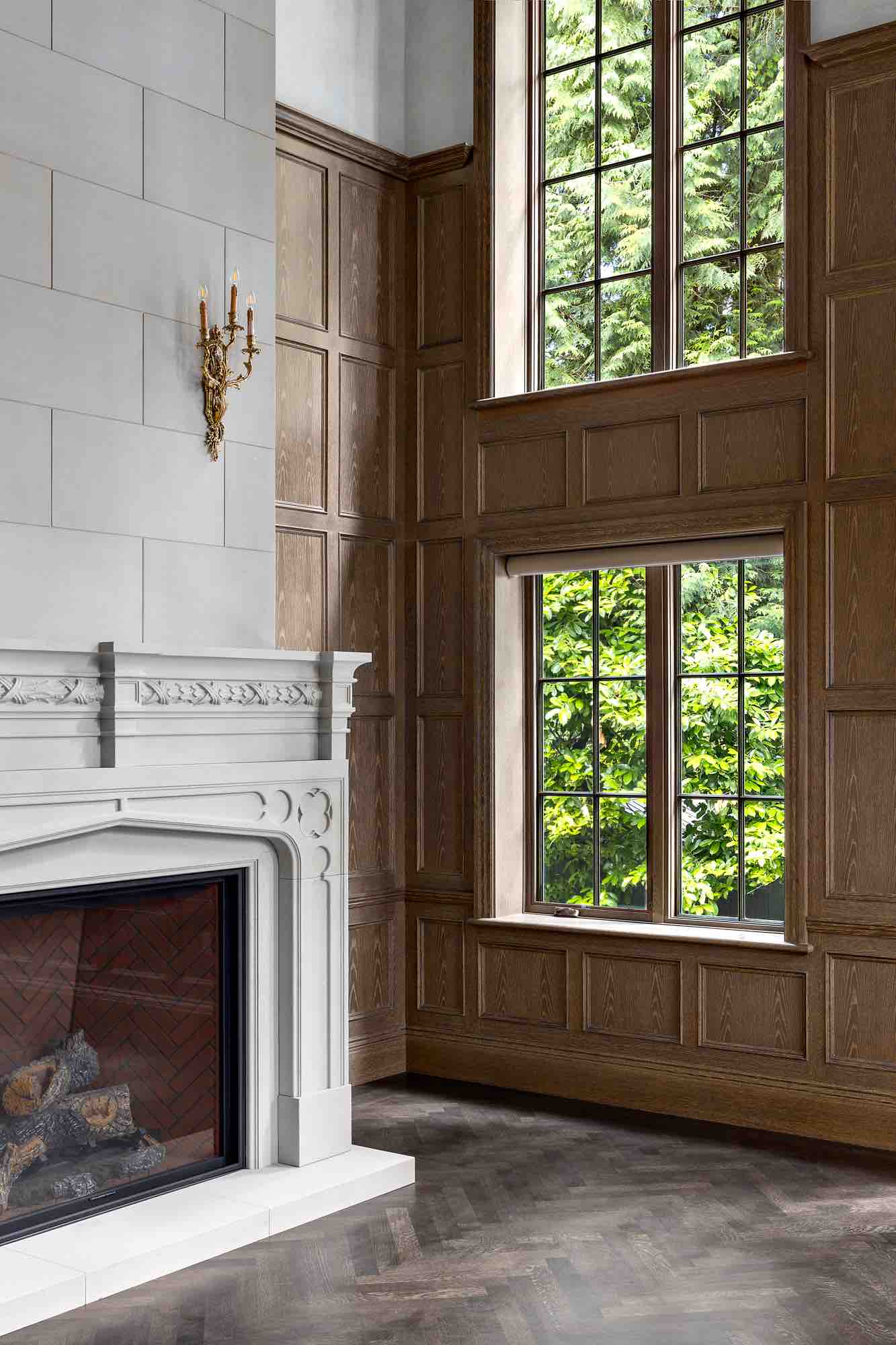 Most of the front-facing exterior retains the character of the original construction, and the aspects that make a Tudor a Tudor remain. Raked brick supports exposed timber batten set in limestone with ample glazing to open up and soften the façade. A strong carport points to the modern origins; even at the time of construction in the early 20th century, the Tudor style was a paean to the past, and Formwerks' reconstruction, in line with the conservation of the area, indicates an ongoing architectural conversation with history.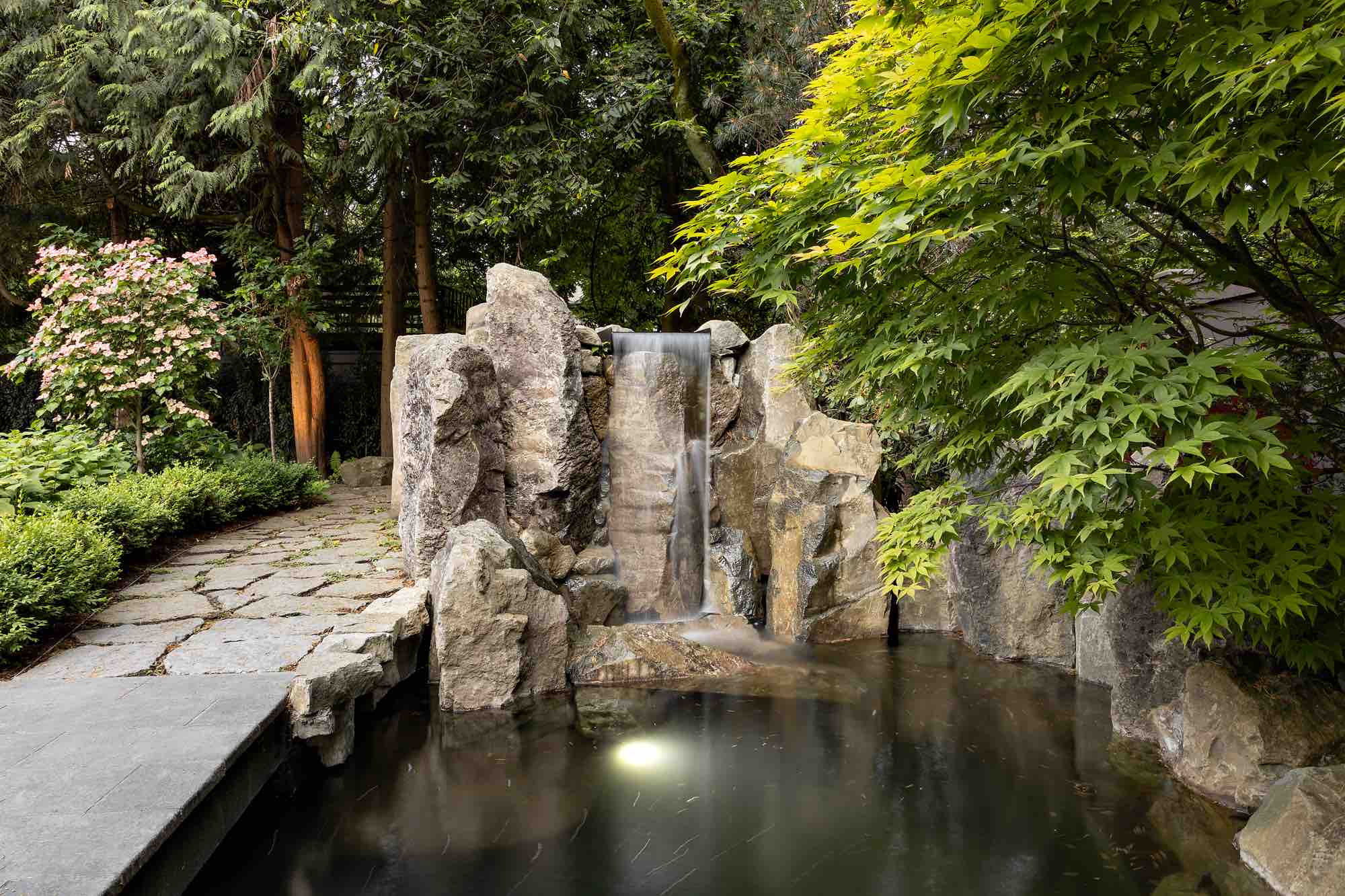 A modest addition to the west-facing windows expanded them vertically to bring in more light. Expansive covered balconies at the rear on the ground and second floors offer views of the landscaped backyard, where breathtaking additions, including  a sculptural water feature, complement the meticulously groomed green area meant for get-togethers around the well-appointed pool.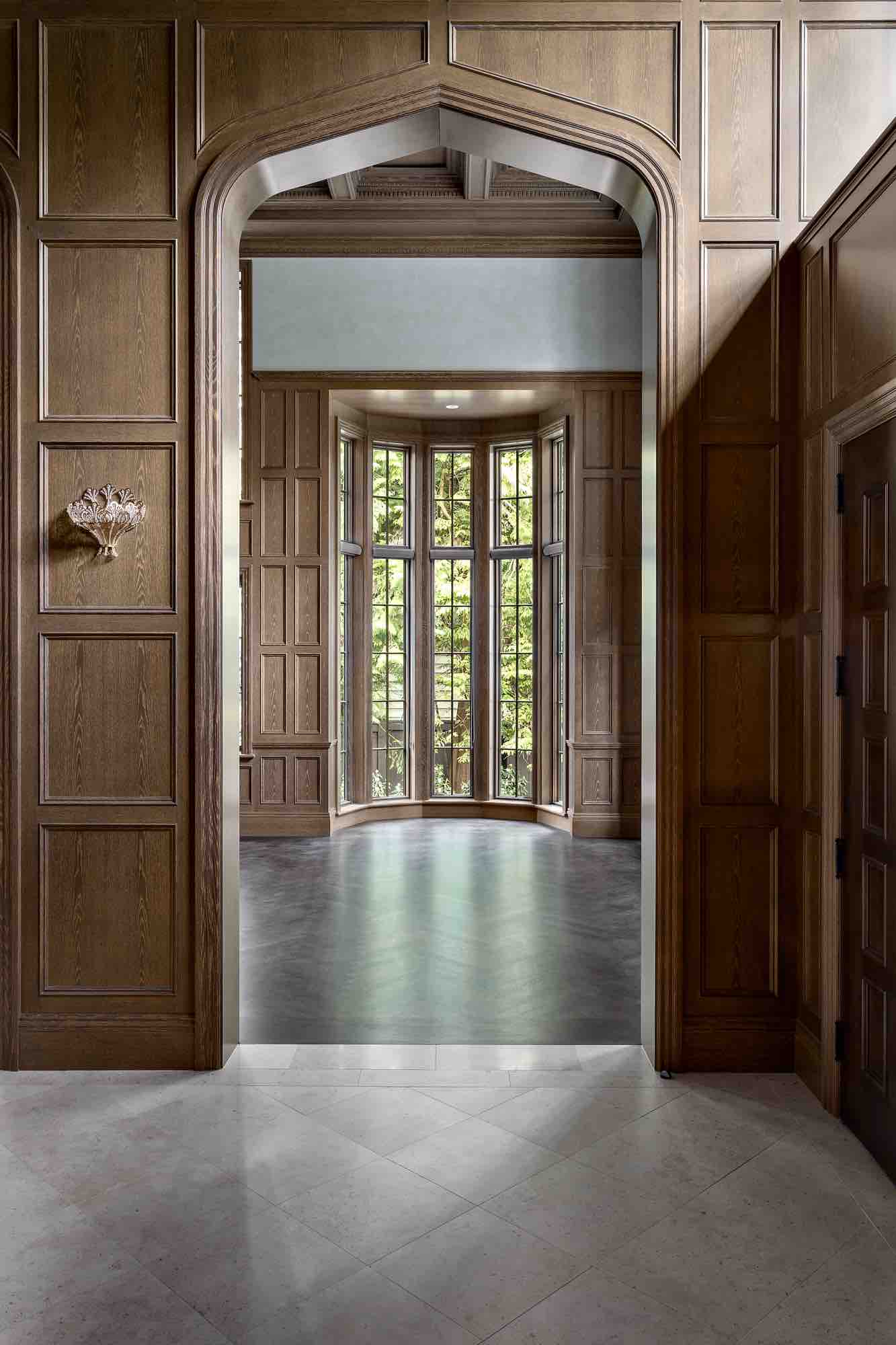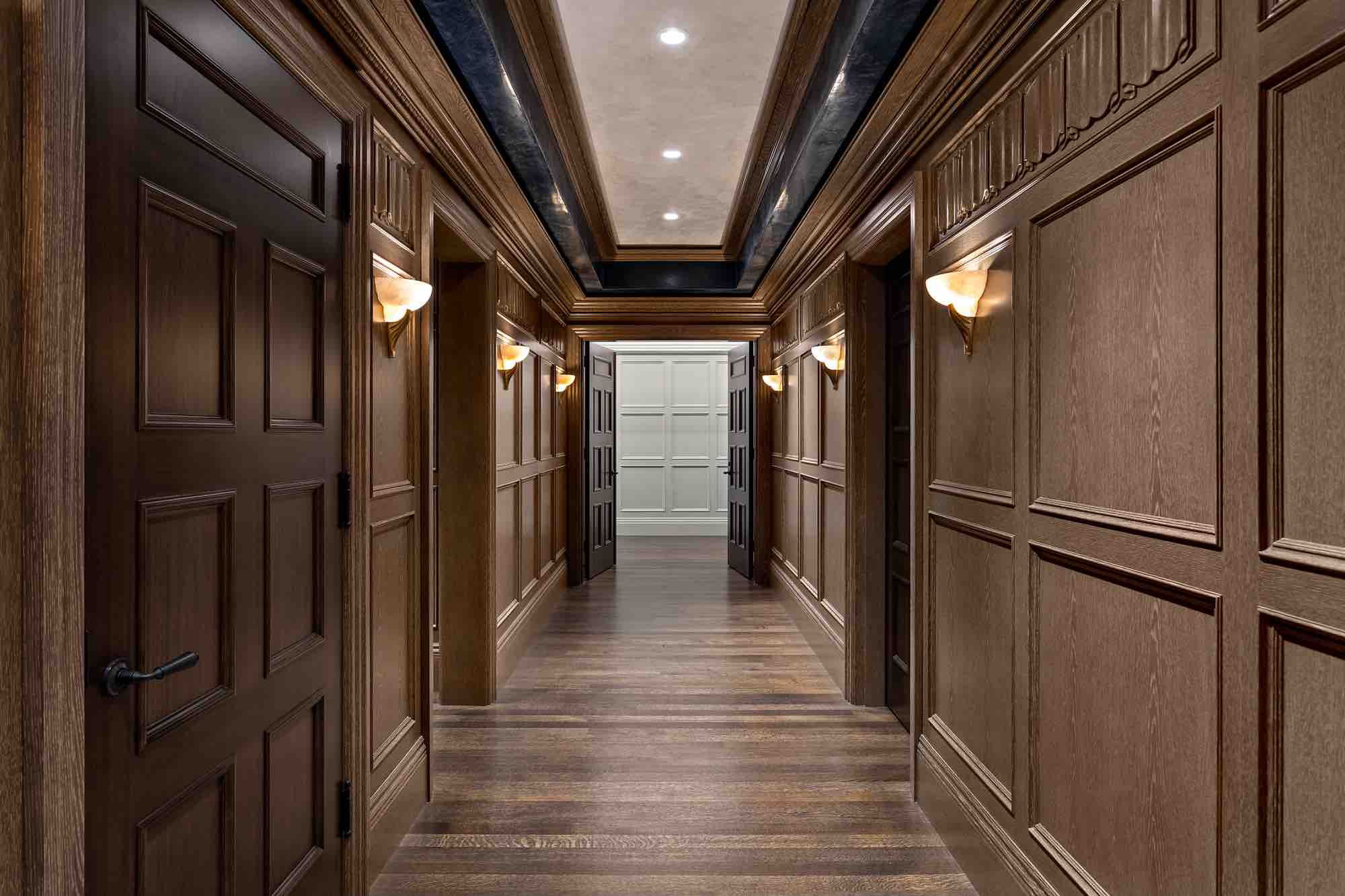 Inside, the floor-to-ceiling wood panelling and tall, pointed arches bring a smooth grandeur to the initial experience of the foyer, while stone details and modern amenities provide a cool contrast to the richness of the wood. Ornate wallpaper throughout recalls the commitment to thematic aspects of the home typical of this style.
Long, elegant hallways give visitors time to observe the meticulous craftsmanship that has been preserved and restored by the architects. Details like semicircular bay windows and glass light fixtures that mimic lanterns add to the contemplative grandeur of the design.
Photography by Provoke Studio. 
Part of our Home of the Week series. Read more HERE.