Lagoon House by Measured Architecture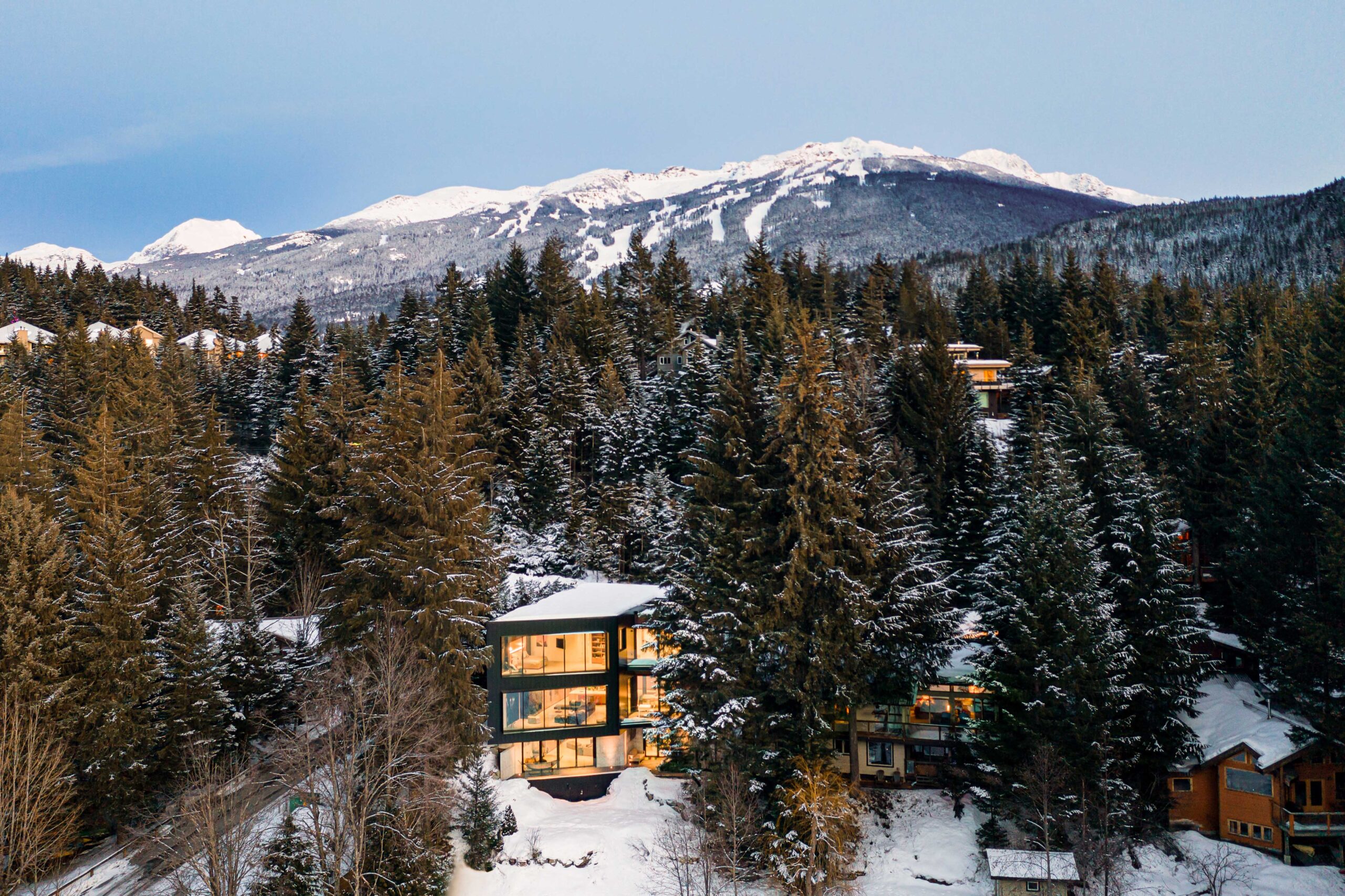 It's true. I've been on a Whistler kick for the last few weeks. Maybe it's because I know people are missing the mountains in the midst of winter, or maybe the projects there are just too good to pass up.
Lagoon house is a 6,000-square-foot family home on the the shore of Alta Lake. Like the surrounding mountains, the structure towers and juts in a sculptural way, marking itself as more than just a dwelling. It's a statement.
Environmental controls are stiff in B.C., so Measured Architecture  and the contractor had to be gentle when deconstructing the cabin that previously sat on the property. They were even able to reuse parts of the cabin, so certain aspects of alpine simplicity remain in the DNA of Lagoon House.
The house is three storeys, but the massing and angles give it the appearance of just being one from the front. A Cor-Ten roof and cladding on the street side juxtaposed with the woody milieu give the whole property an organic tone. This opens up on the obverse, with massive windows framed by a concrete and steel facade that faces the stoic winter lake. So important in low-light winter geographies, the use of windows throughout is masterful, making sense of the structure's unusual angles.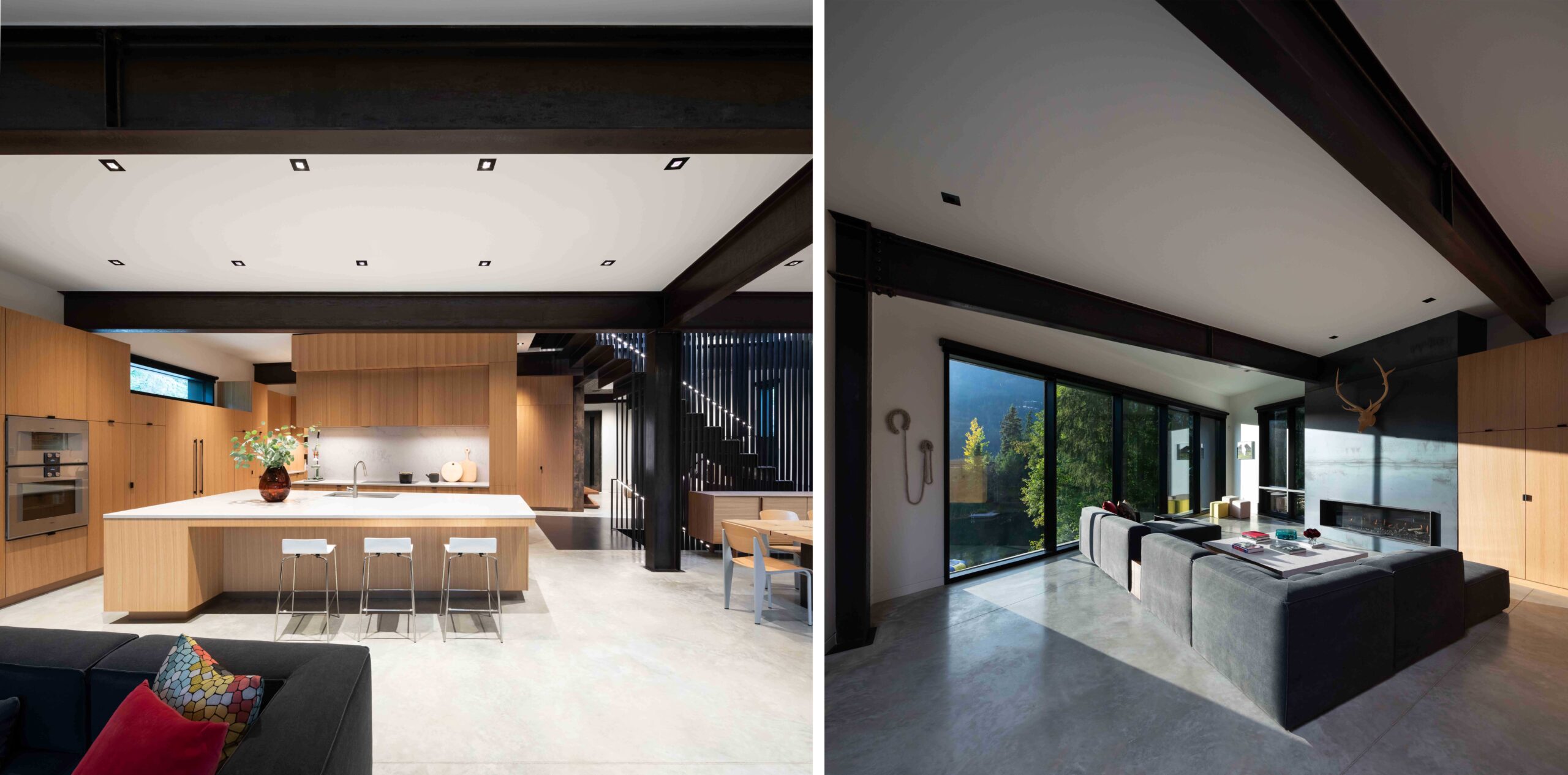 "Lagoon House is a reflection of its surrounding forest of towering conifers, deep-green lake waters, and carpets of pine needles," project architect Piers Cunnington explains.
Just as the large exterior windows frame spectacular views, the clients' bold artwork hangs in the interior, which is a tasteful combination of steel, concrete, drywall, and oak. The continuity between the outside and inside is clear, and the interior, though not particularly warm, has plenty of open spaces. A mixture of white and black in the primary living spaces gives the home a gallery-like feeling, as does the use of louvres in the folded-plate steel stairwell.
This home is a great example of high design that is also great for kids, with well-lived-in nooks for reading or relaxing. The pristine bathroom is enviable with a narrow window that flows up into a skylight, perfectly framing the evocatively alpine environ.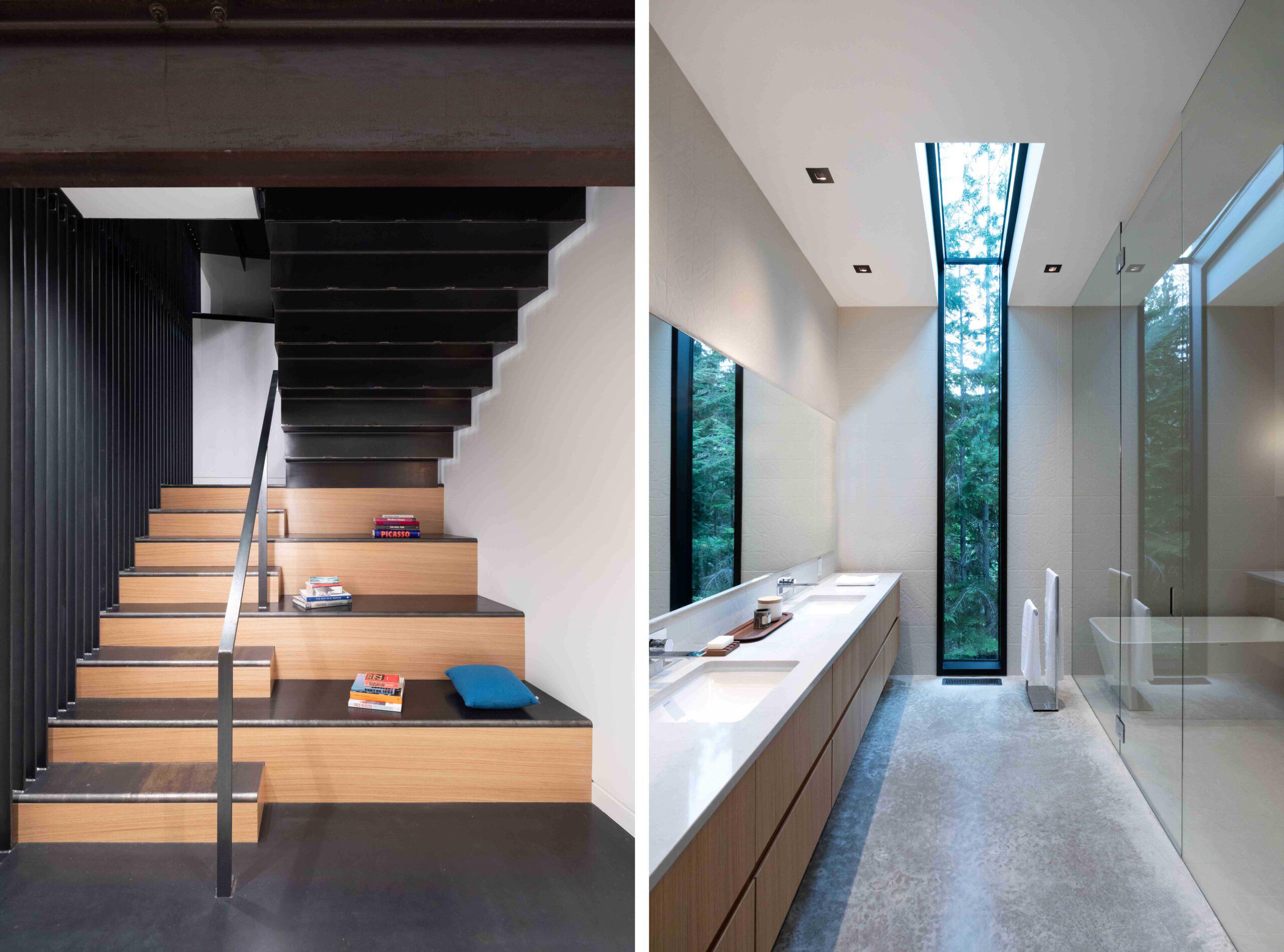 It is no longer a cabin, but Lagoon House maintains the sense of shelter and appreciation of nature inherent to the cabin form.
Photography by Ema Peter. 
Part of our Home of the Week series. Read more HERE.