Edgemont Residence by BattersbyHowat
Harnessing sun and water.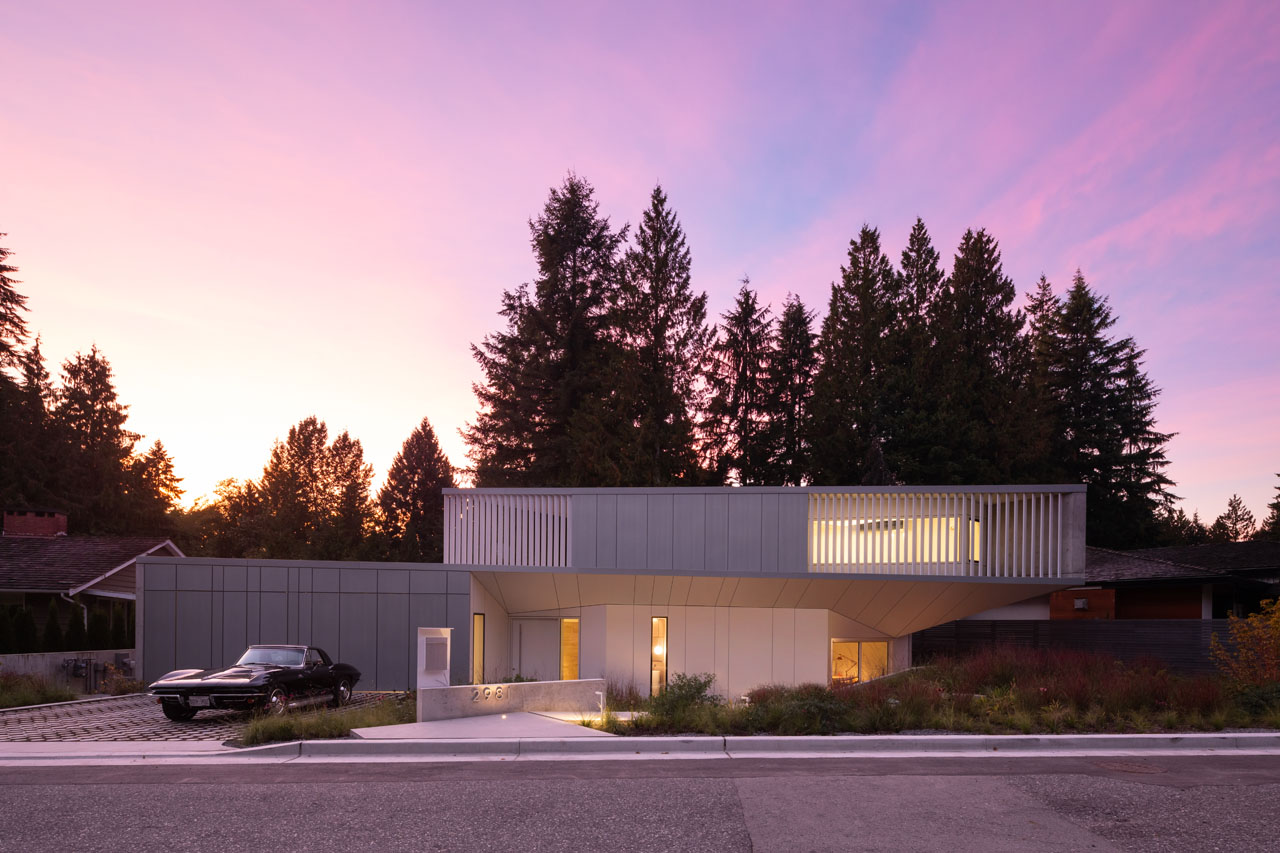 Created in 2018 by Vancouver-based BattersbyHowat Architects, Edgemont House is an iceberg in the middle of the verdant hills of North Vancouver. For those who haven't been there, most of North Vancouver sits on sloped terrain and is still relatively green while having an increasingly built environment. The challenge for architects is harnessing the angles of the uneven land while maximizing privacy for residents.
Instead of mountain or ocean views, Edgemont Residence faces a deep, forested ravine. The open backside of the houses faces into the ravine, and those who look through the tall windows are asked to contemplate the depths of nature. This literal interface with nature is reflected in the ethos of the build—which received a municipal gold rating in the Built Green program—as well as that of the firm, which uses a patented permeable paver system that lets more rainwater percolate into the groundwater. This system allows for a healthier local aquifer while still maintaining the grip and landscaping capabilities of traditional concrete. It may just be me, but solutions to the veritable blanket of concrete in contemporary urban areas are well overdue.
All around the 4,200-square-foot house, native plant varieties create a transition between the home and the ravine. The concrete along with the zinc and Alucobond cladding place the build firmly in the modern school, and the result is utopian, with clean lines and eminent respect for geometric form. Architectural fins contribute more depth to the smooth white and concrete surfaces of the exterior while projecting a sense of privacy. The fins also modulate the light to make the heating and cooling more in line with the natural movement of the rainforest sun.
Inside, light dapples the smooth concrete and the millwork made from North American elm. A central "stair canyon" connects the entire home and guides air and eyes vertically to appreciate the stacked spaces, a stacking that has a blending effect due to the slanted V ceiling: the living, working, and sleeping areas flow into each other.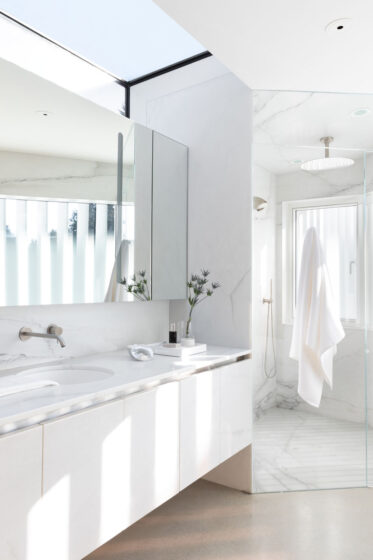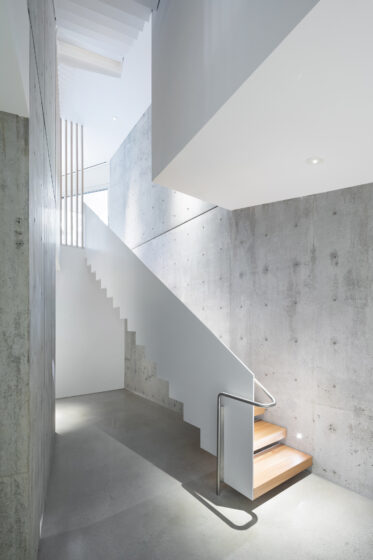 Many rooms in the house open to the rear outdoor spaces. The dining room, master bedroom, and lower-floor flex rooms all have terraces that overlook the ravine while being protected from the street by vertical louvres.
Overall, the interior uses minimalism and geometric flows to provoke a maximalism of thought and living through the unity of the working and living spaces.
Part of our Home of the Week series. Read more HERE.