Cube | House by Palette Architecture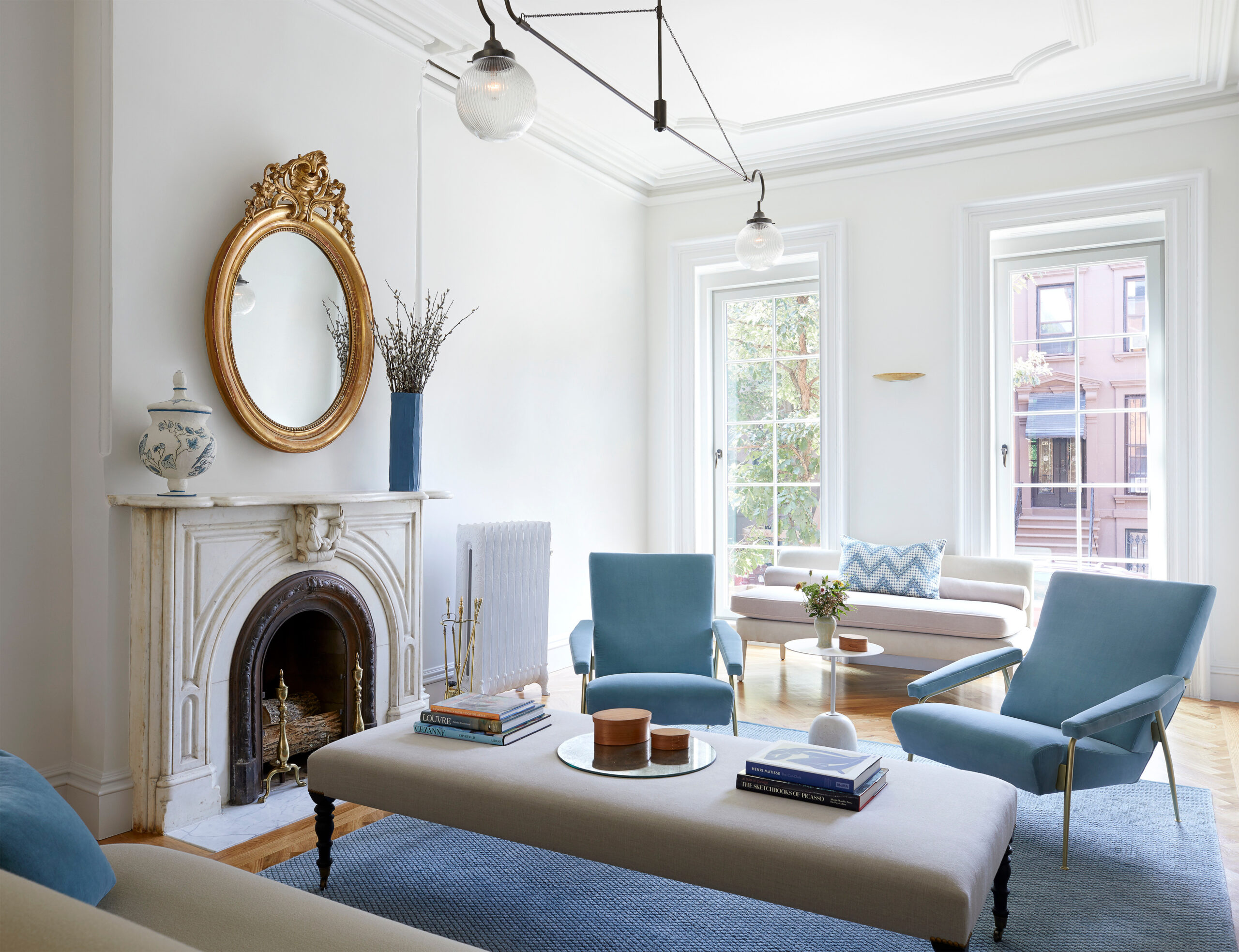 The brownstone is synonymous with New York and emblematic of the city's most coveted architecture. The sandstone rowhouses, which are commonplace in Brooklyn and Manhattan, first appeared in the 19th century. The sought-after walk-up homes allow residents to own piece of old New York and add a contemporary urban flare.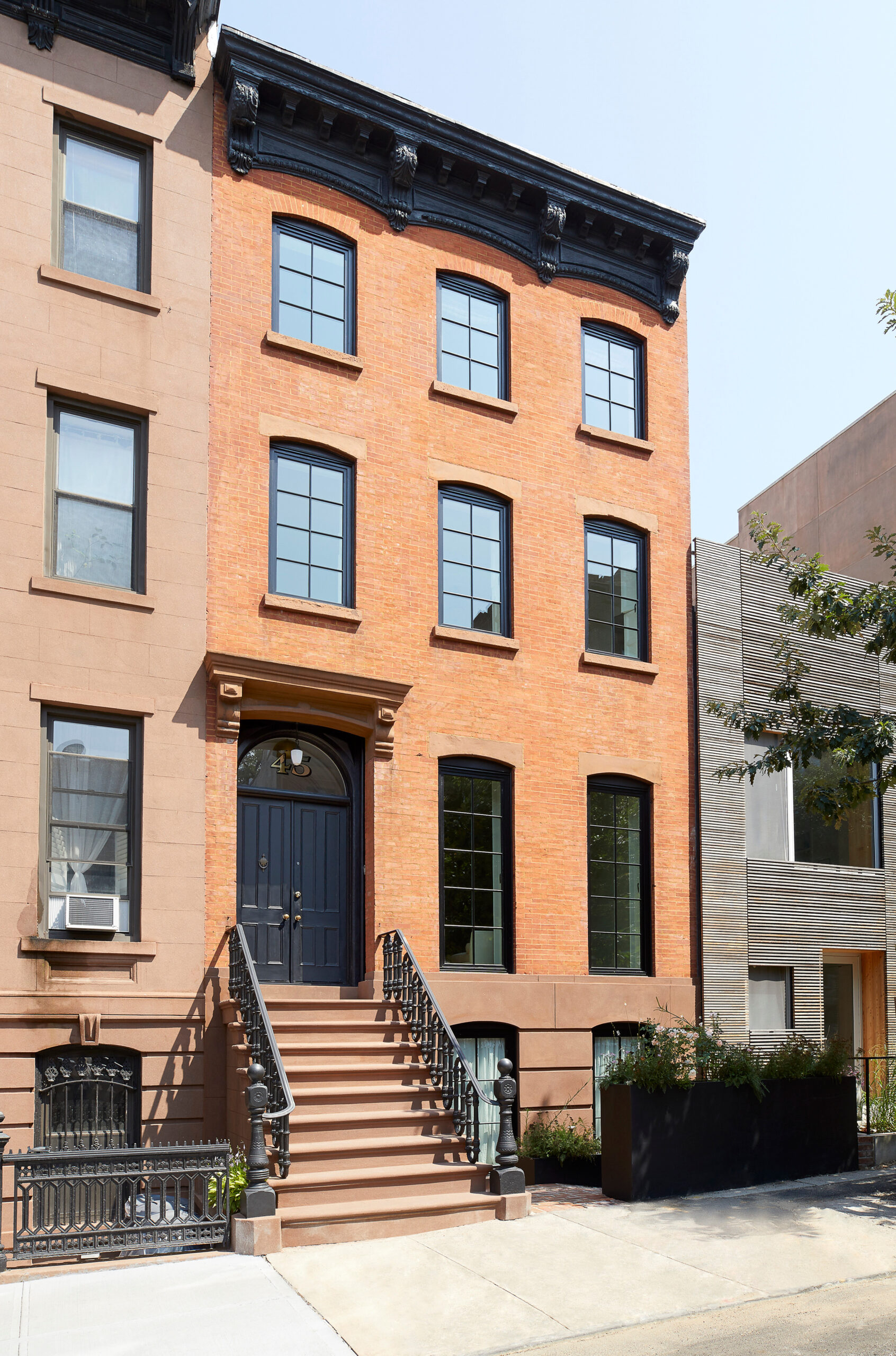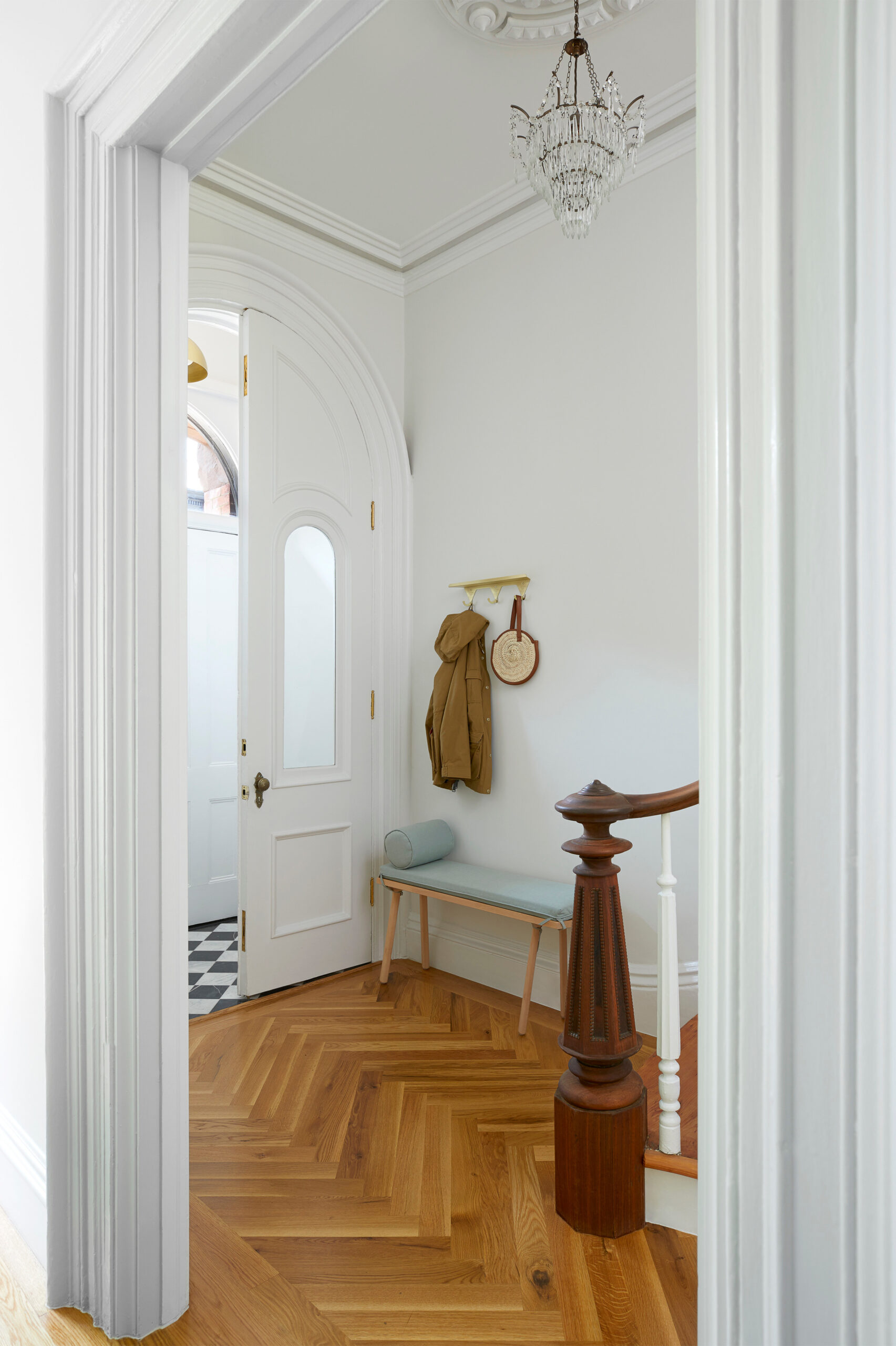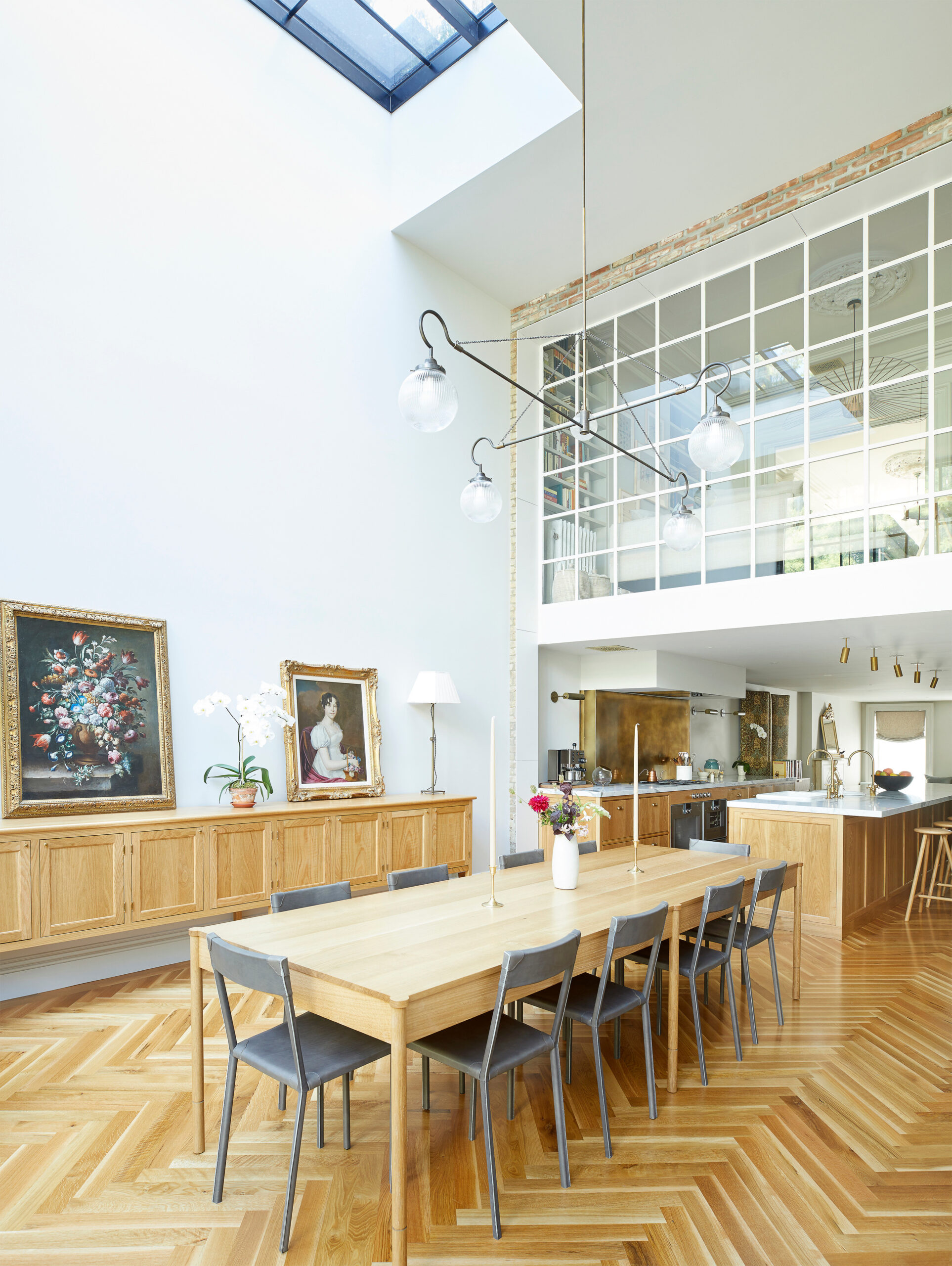 That is exactly what Palette Architecture has done with Cube | House. The brownstone townhouse, which was built in the late 1800s, was in need of a facelift. Located in Brooklyn, the Italianate building had been stripped of its character when previous owners destroyed its original details. Partitions had been taken down, and distinctive materials removed. The firm's goal was to restore the home's original character and revitalize the spirit of the brownstone while adding contemporary connections, grounded in both history and nature.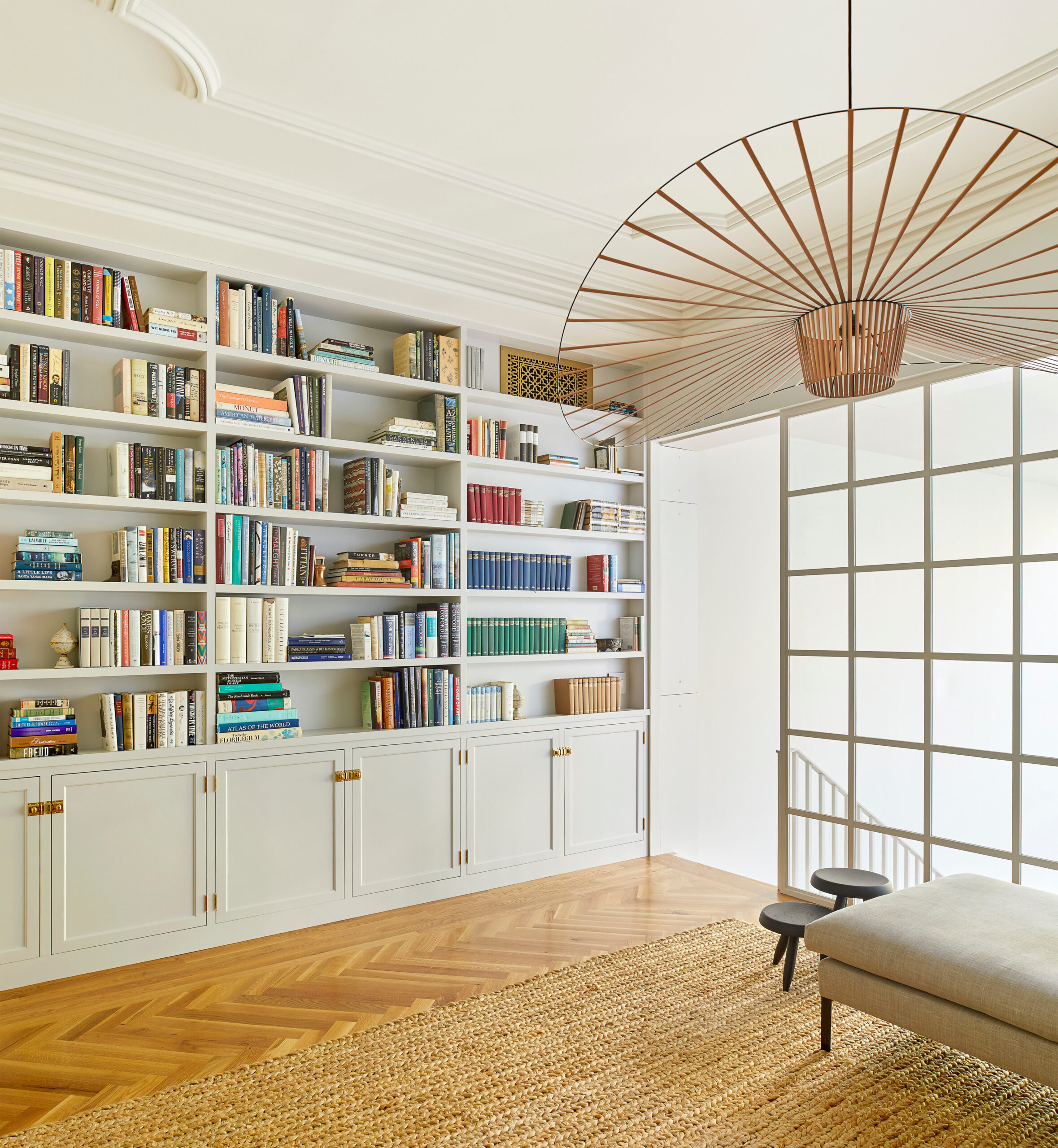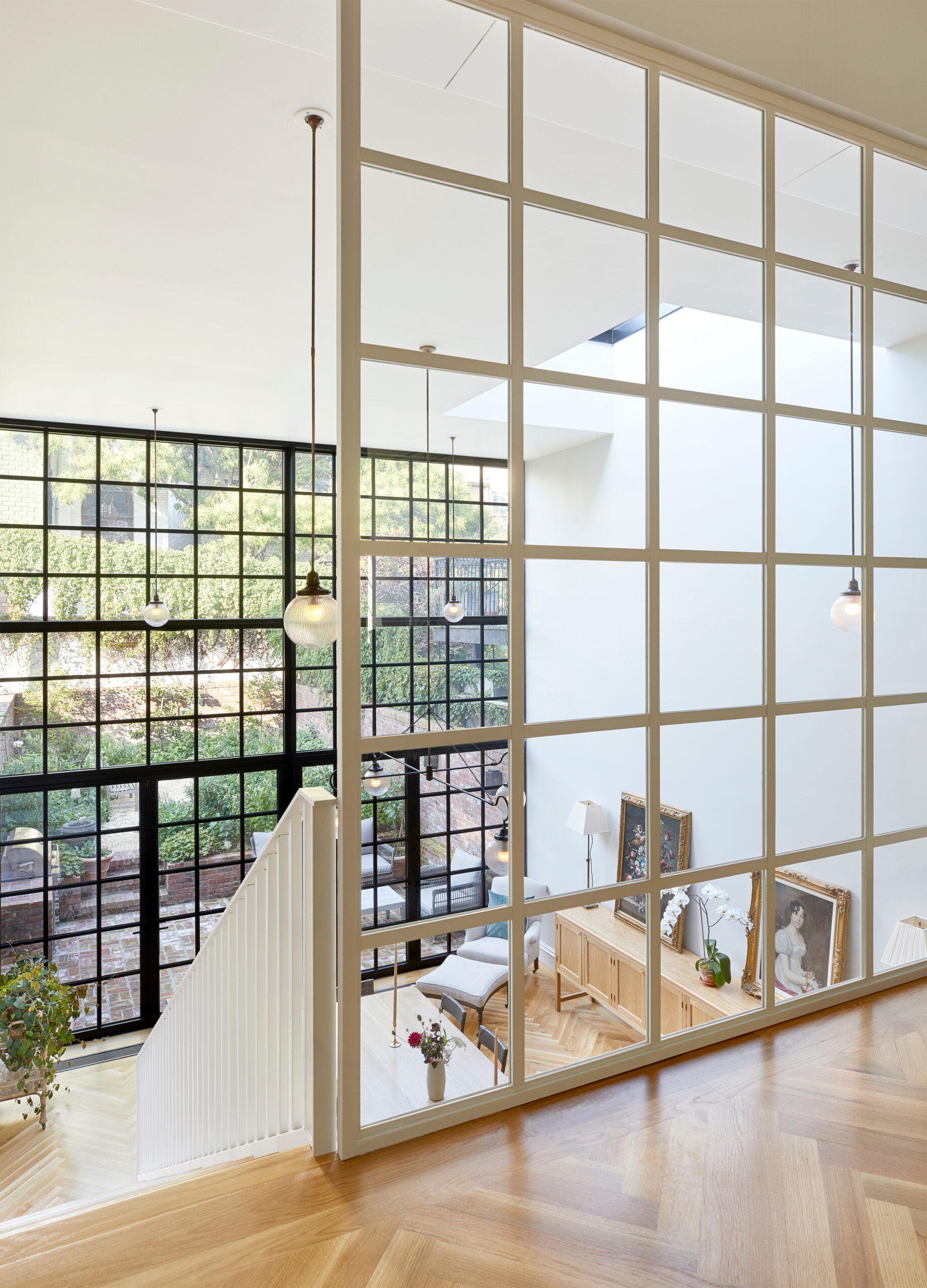 "The architectural approach was twofold," says Peter Miller, a partner at Palette Architecture. "In addition to creating a threshold to the historic qualities by carving a 17-foot-square hole into the rear of the home, we endeavoured to create new contemporary connections through a 20-foot cube located in the rear yard." The name Cube | House was derived from the cube-shaped addition at the back of the home. Removing the rear wall exposed contrasting qualities between the garden and parlour levels while opening the space and providing a closer connectivity with nature.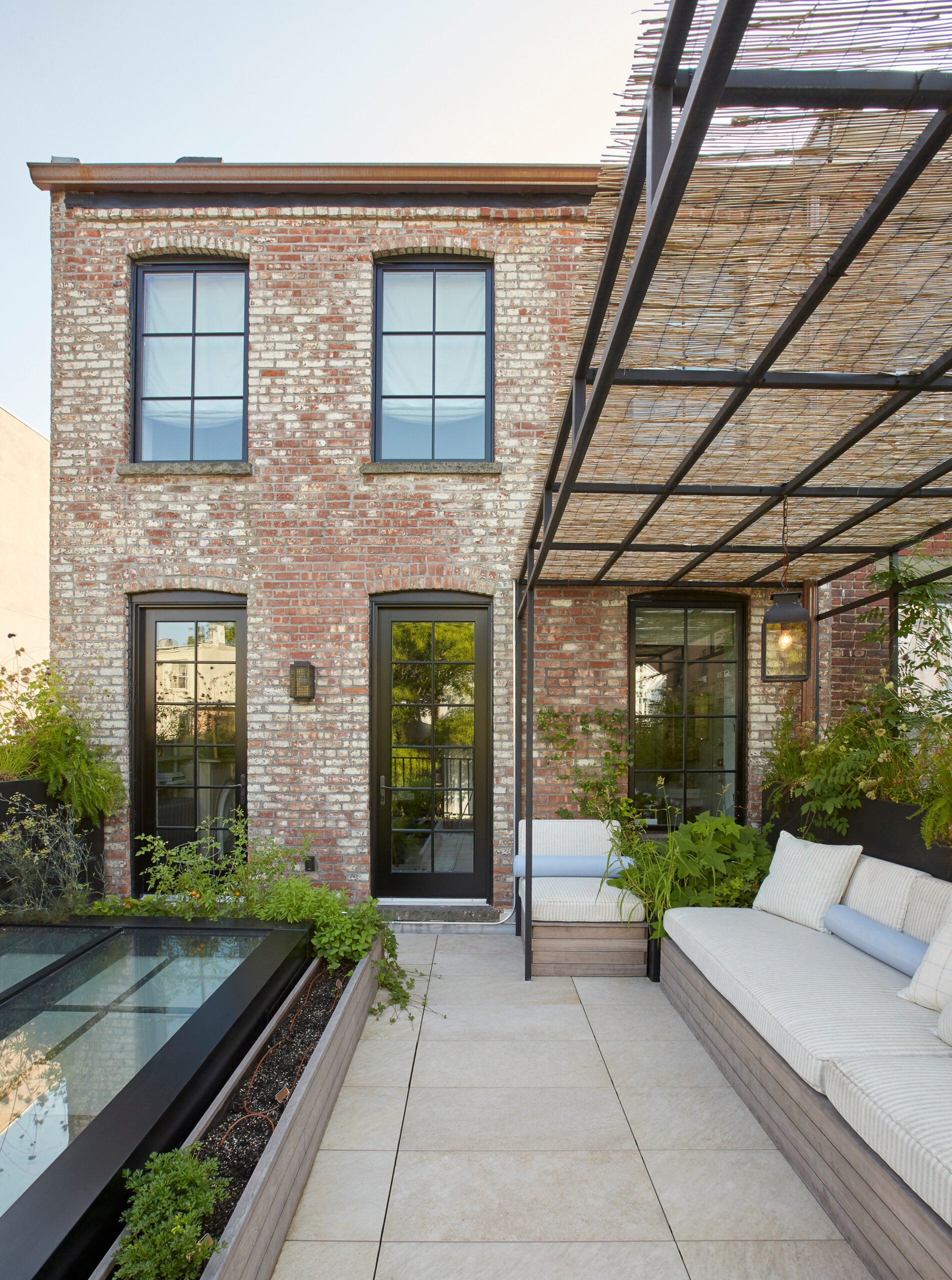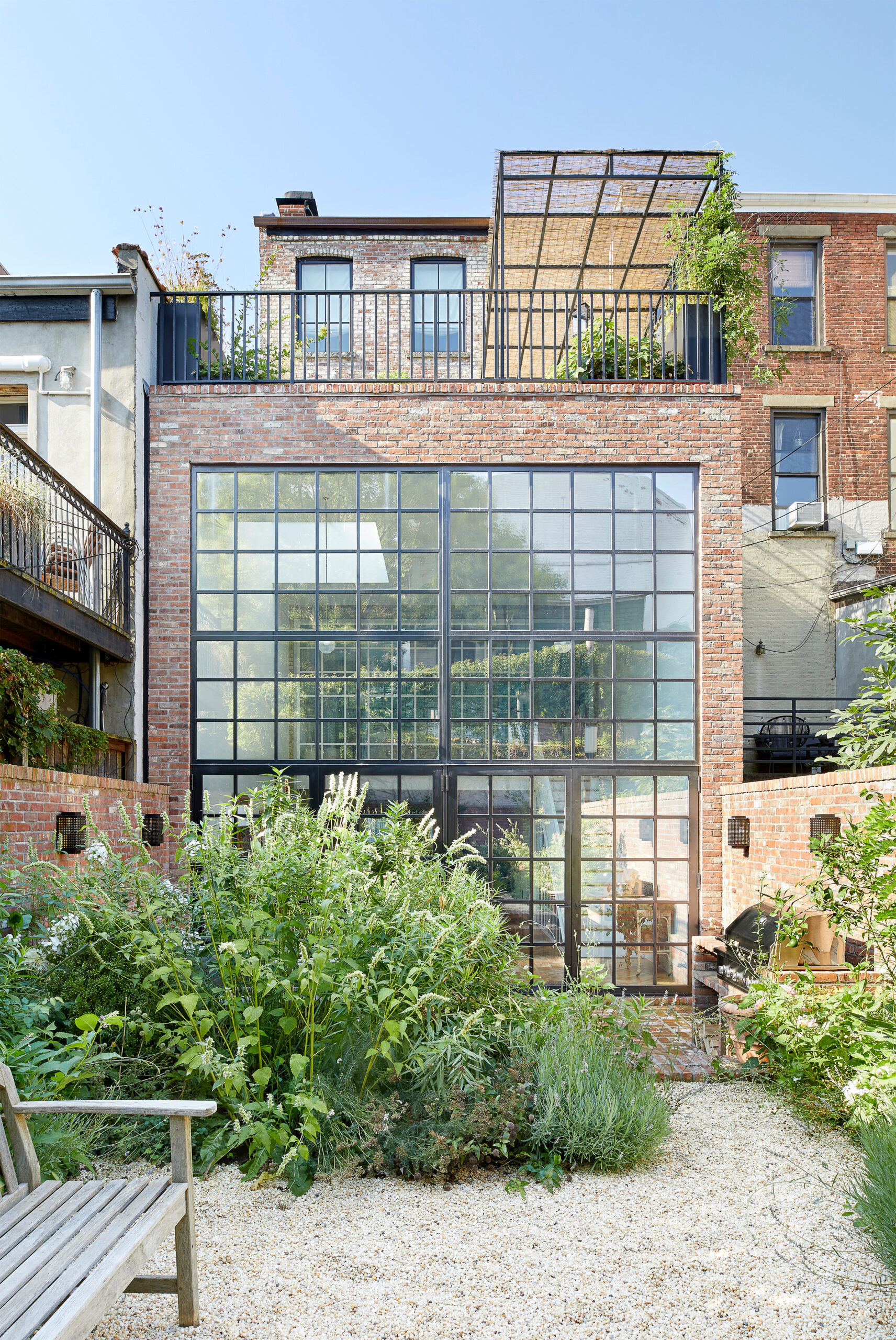 Inside the home, there is a balance of modern additions and original details. A gridded-glass wall overlooking the added cube borrows from 19th-century Brooklyn building traditions, creating both a literal and metaphorical division between old and new.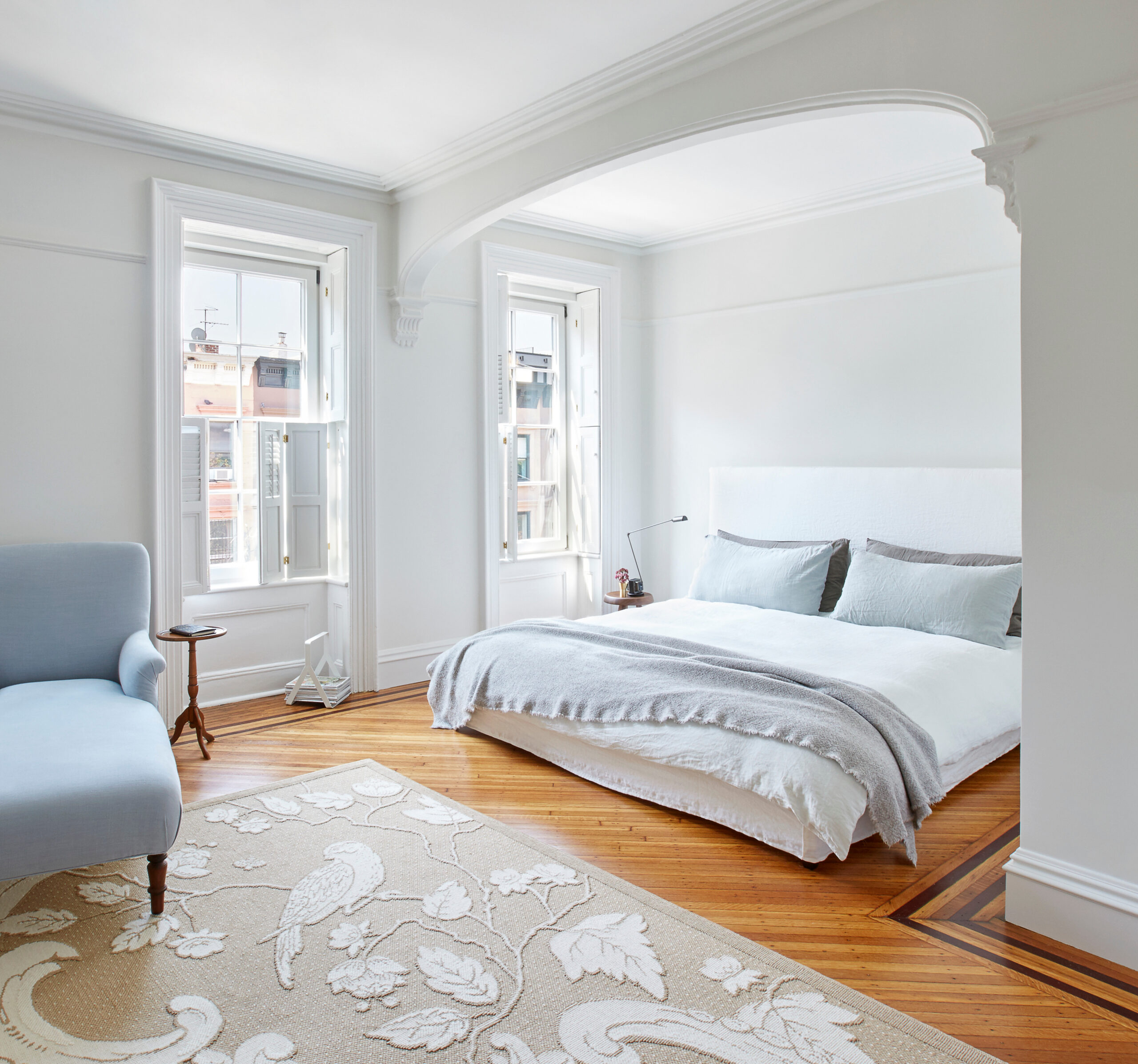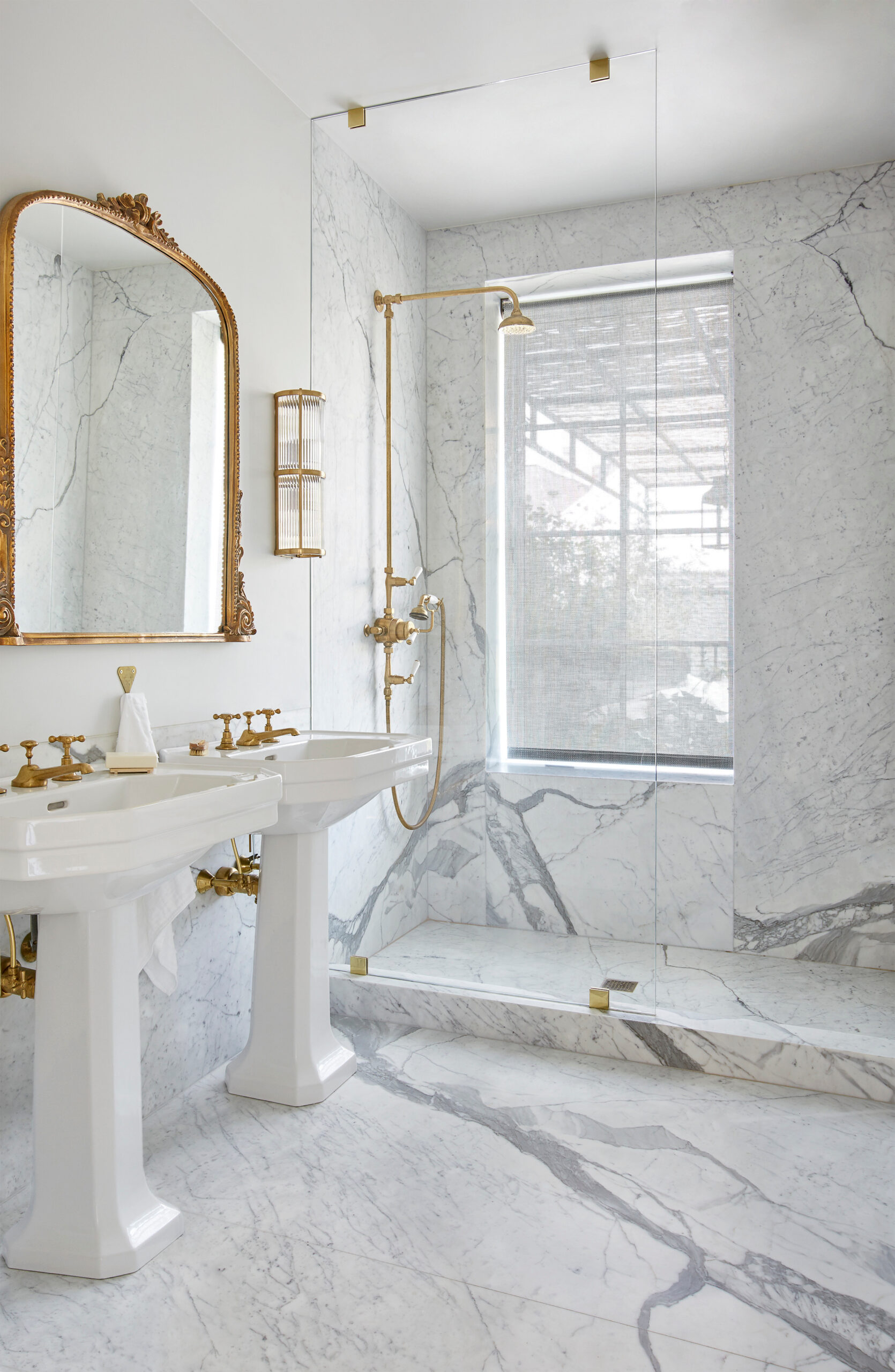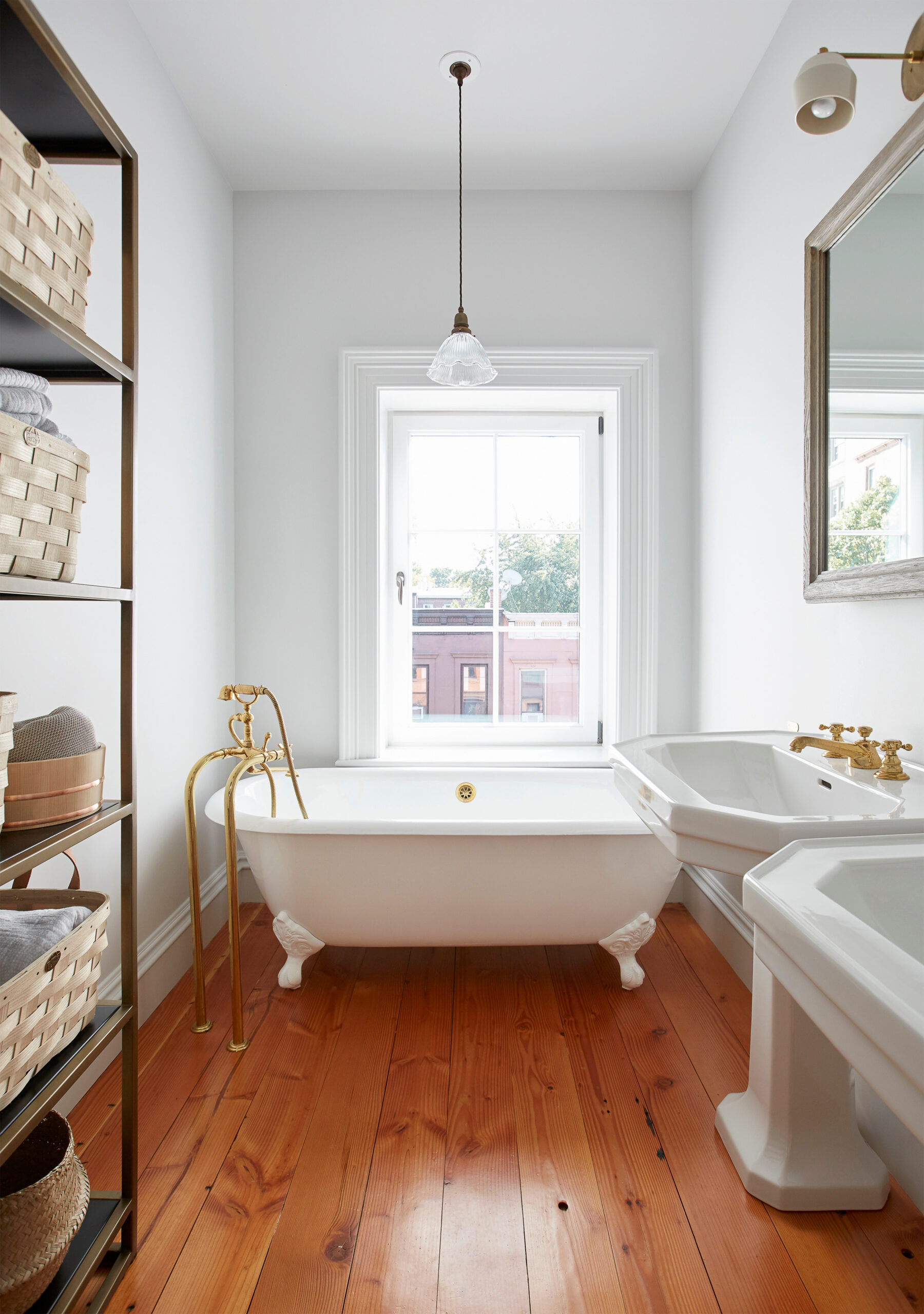 The main entrance, on the second floor up stairs from the street, opens to a formal parlour with large pocket doors to a beautiful library. The distinctive Italianate trims, mouldings, and colours reveal the building's original character.The upper floors are partitioned into traditional private rooms such as a second-floor study decorated with bookshelves and with glass doors opening to a roof terrace that overlooks the garden. That level also houses the primary bedroom suite, which has a stunning fireplace, a refurbished bedroom niche, and a marble-clad bathroom. On the third floor are two additional bedrooms and bathrooms. The ground level is open concept, with no partitions or additional mouldings. The minimalist aesthetic extends throughout the cube and garden level.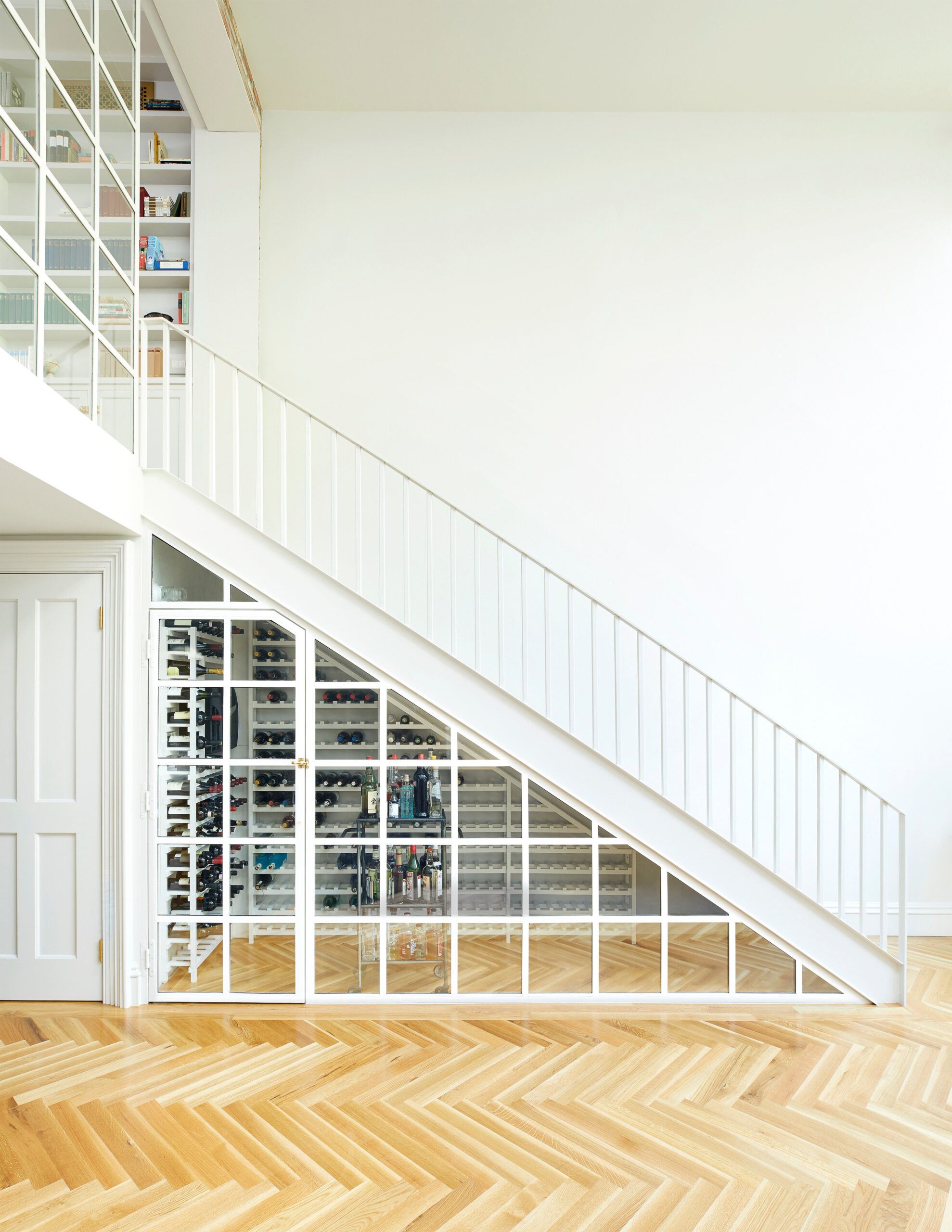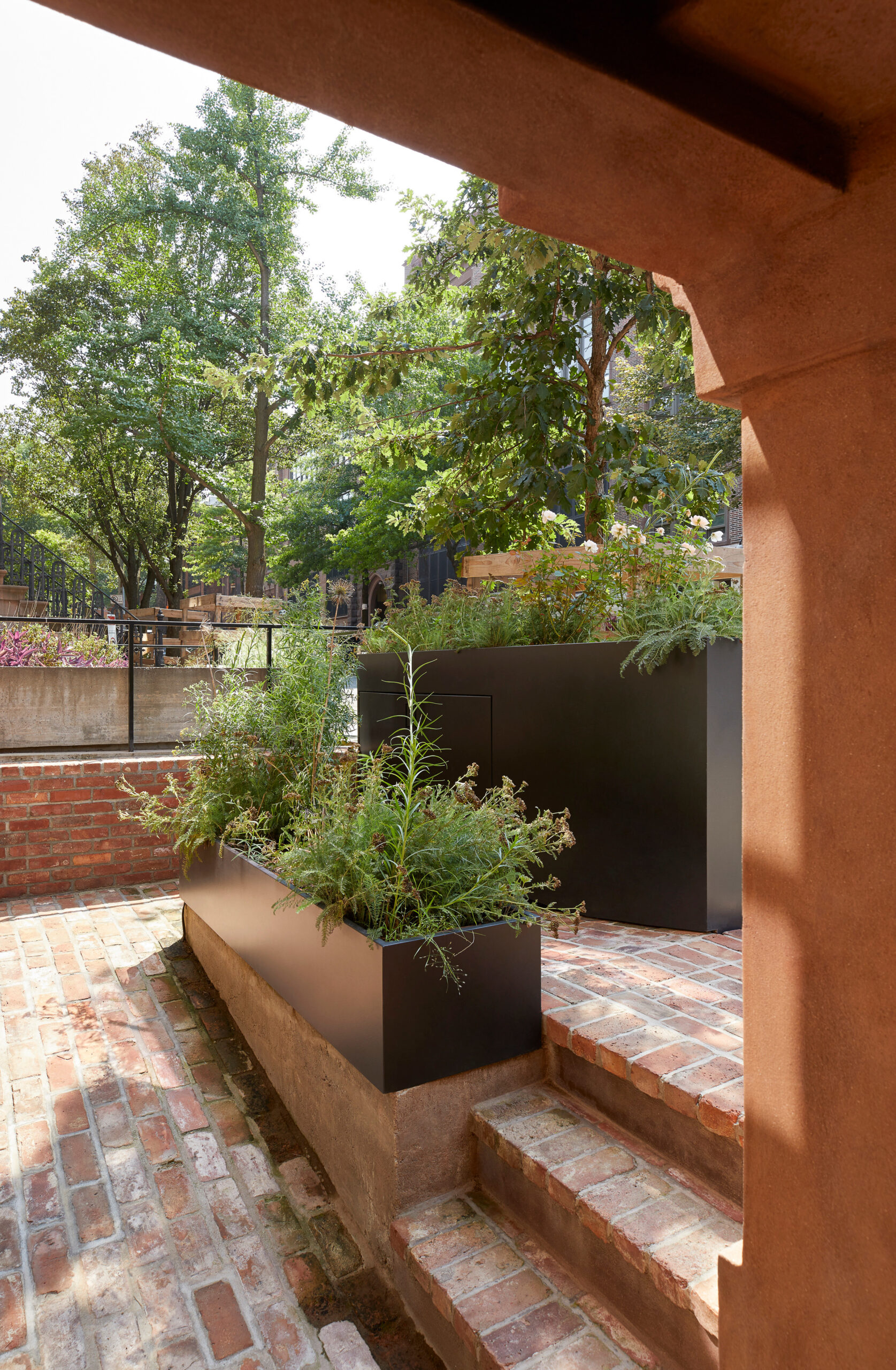 "The traditional and tailored aspects of the upper floors stand in contrast to the simple and airy qualities of the garden level and cube," Miller explains. "However, the cube harmonizes them and mediates the interaction of interior and landscape, just as the incision and 'veil' mediate the two distinct interior characteristics."