Creating Pet-Friendly Spaces for the Design-Savvy Owner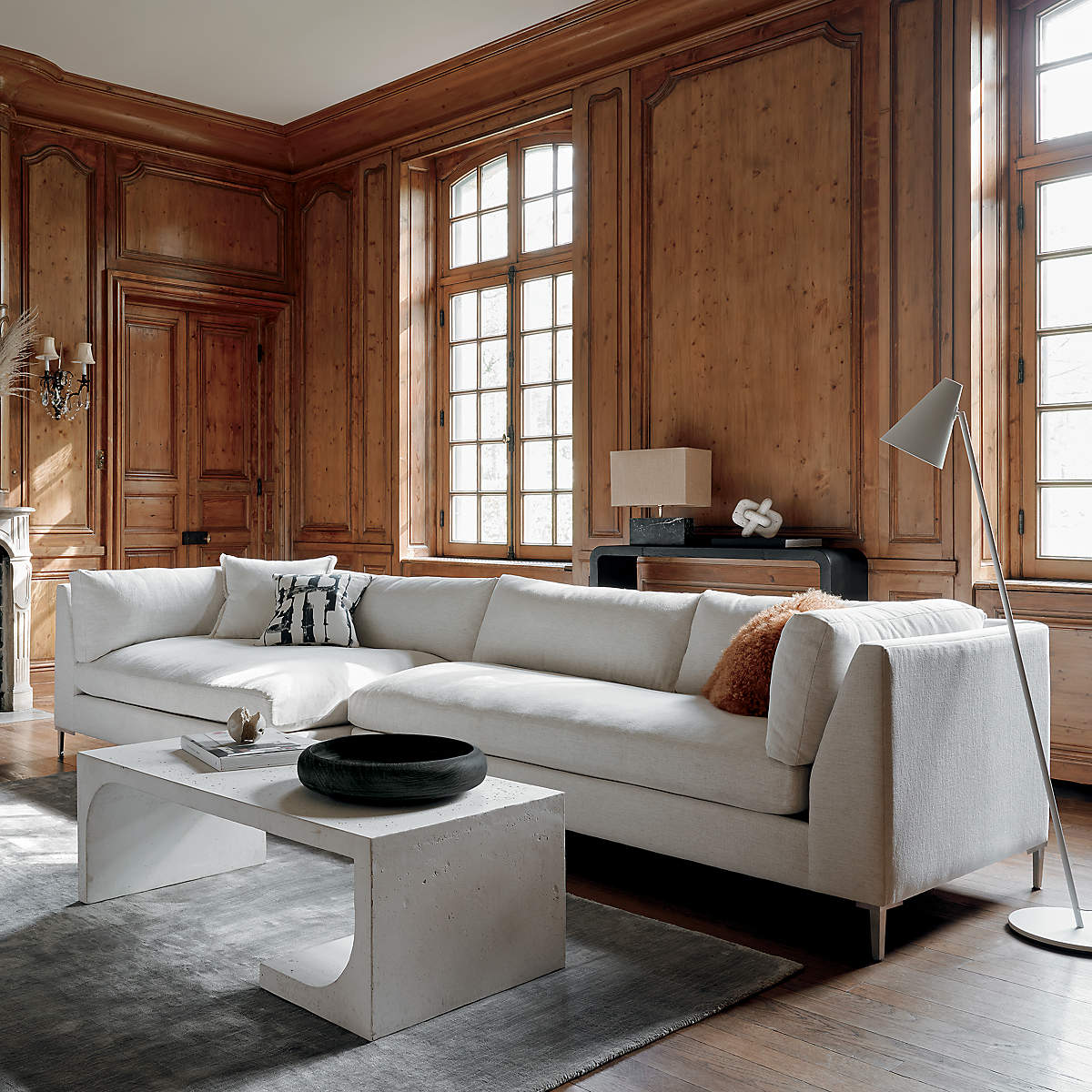 Pets are considered family. They bring heaps of love and joy into our lives, and never ask for anything in return. Our furry companions are our best secret keepers, comforters, while at times providing us with much-needed comedic relief. While we love our pets dearly, they do present one specific and never-ending challenge—how do we make our spaces look clean and stylish when we've got animals running around? With shedding, odours, muddy paws, messy eaters (or drinkers), and lots of toys, maintaining a beautiful space can teeter toward the realm of impossibility.
We turned to an expert to learn how to create pet-friendly spaces for the design-savvy owner. Tiffany Leigh Piotrowski of Tiffany Leigh Design has a long roster of clients with furry friends, and over the years she has mastered how to thoughtfully outfit a home to make it both aesthetically pleasing and comfortable for pets. Hope is not lost—Piotrowski affirms that it is indeed possible to be a pet-owner and still have a well-maintained, stylish space.
When it comes to furniture, it's natural to be leery of making large investments in pieces that may eventually get ruined by our pets. The solution: performance fabrics. Innovative materials that are water-resistant, stain-resistant, and wear-resistant, they check all the boxes for durability and longevity. Bonus! This is also a great option if you have kids.
If you are working with a smaller space, perhaps a condo, clutter may be a reoccurring theme. The key to maximizing your space's potential is by incorporating more useful storage. Piotrowski suggests keeping your pets' toys in a decorative basket, preferably with a lid. If you have a feline friend that requires a litter box, try keeping it tucked away out of sight for further discreetness. Another hack is to utilize storage units to keep all pet-related items, including a litter box.
We asked Piotrowski if there are any faux-paws or things to avoid when designing a space with pets in mind, "Avoid supershiny hardwood floors," she says, "They are going to show all the claw marks. Instead, opt for matte floors with a bit of graining and natural dents and dings." Try this ultra-low-gloss French Oak hardwood flooring from the Malibu Wide Plank Smoke series.
For dog beds, the designer suggests opting for pieces that look like stylish floor cushions and to steer clear of bone emblems—let's be real, they aren't as cute as we are led to believe. Piotrowski has two favourites. First, the Mio Dog Basket from MiaCara, designed by Shigeo Mashiro. This bed provides a modern, pet-friendly twist on the classic wicker basket. Your dog (or cat) can rest comfortably on its viscoelastic mattress that moulds to the shape of their body—did someone say nap time? Her second bed suggestion is the Cotton Dog Bed from Au Lit Fine Linens. This minimalistic ultrasoft dog bed has plush microfibre filling and a zippered machine-washable cotton shell for easy cleaning.
Finally, we asked Piotrowski about her must-have cleaning product to keep in a home with pets. Her definitive answer: Folex. This holy-grail cleaning product is a water-based, non-toxic carpet and upholstery spot remover that is safe to use around pets and kids. It is fast-acting and easy to use—simply spray on and wipe away. Available on Amazon or at most hardware stores.
For more pet-friendly furniture, click here.